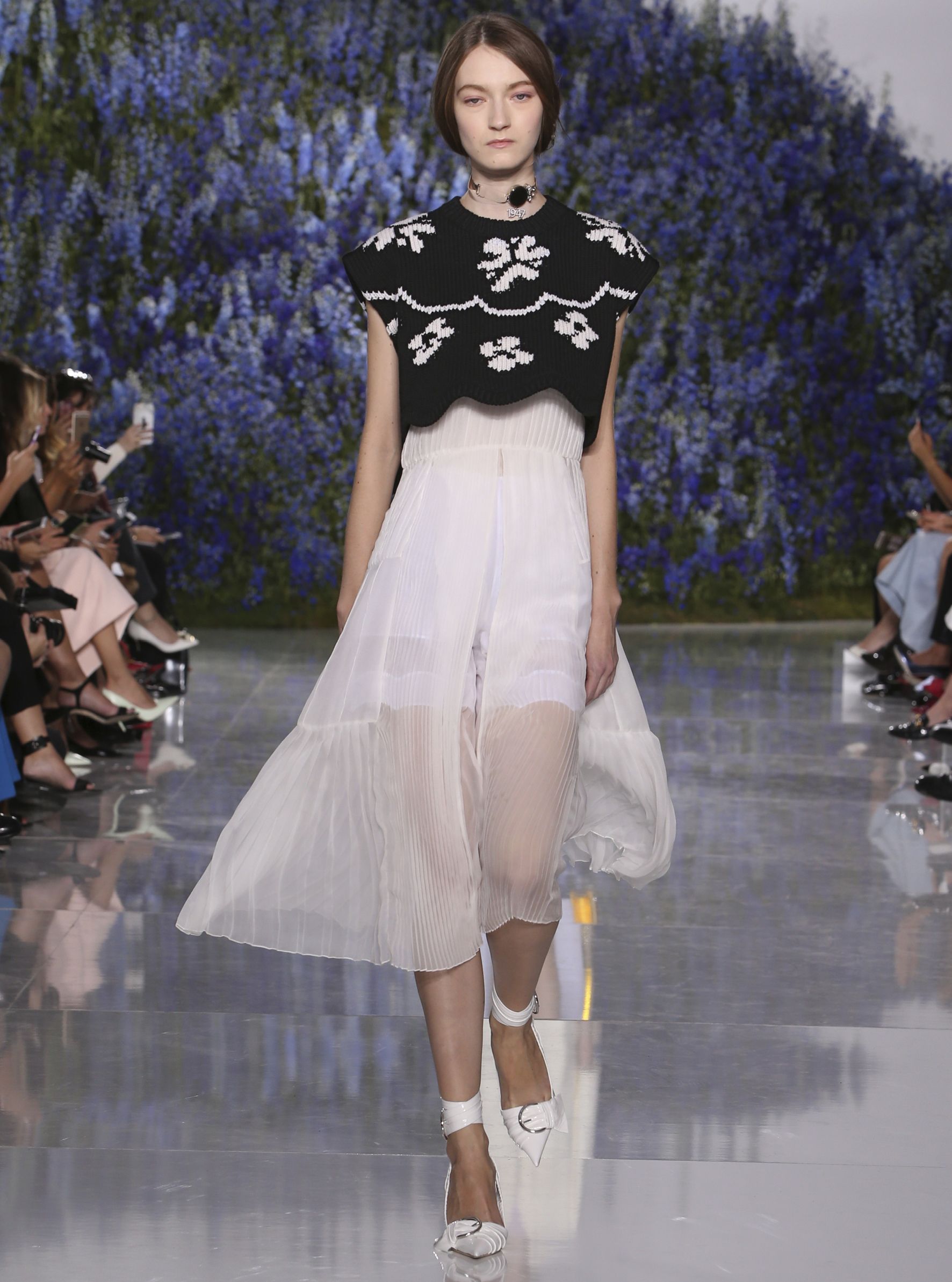 Photos Credit: Dior
After 3.5 productive years at Dior, Raf Simons has announced that he is parting ways with the French brand. Both the designer and the house claim that the break was made on amicable terms, and the designer "reached this decision for personal reasons." The announcement, which was made at the close of trading on the Paris Bourse last night, will undoubtedly have a large impact on the industry and will result in another guessing game for who could take over Simons position as creative director.
"It is after careful and long consideration that I have decided to leave my position as creative director of Christian Dior's women's collection," Simons said in a statement. "It is a decision based entirely and equally on my desire to focus on other interests in my life, including my own brand, and the passions that drive me outside my work. Christian Dior is an extraordinary company, and it has been an immense privilege to write a few pages of this magnificent book."
Over the past years Simons has had a hand in growing the brand, especially in the post-Galliano years, and helping to return the label's womenswear line to the forefront of fashion. While he makes mention of leaving in part to work on his eponymous menswear brand, it's likely that other labels may make an attempt to scoop him up. Calvin Klein is one of the companies rumored to be looking into hiring the Belgian designer.
Speculation about who would replace Simons' began almost instantly with some suggesting the brand would revisit designers first considered when Galliano was fired. These names would include Lanvin's Alber Elbaz, or the Proenza Schouler duo. Others indicate that Givenchy's Riccardo Tisci is the most likely forerunner as Dior's chief executive Sidney Toledano was in attendance at the designer's NYFW Spring/Summer 2016 show in September and Dior has hired from Givenchy in the past. Loewe's 31-year-old Jonathan Anderson is another name on the short list.
Simons' October 2 ready-to-wear show at Paris Fashion Week was his last.