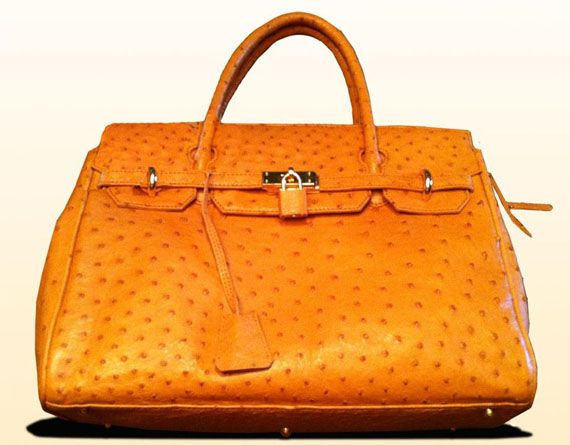 Photo Courtesy of Louis Cardini
Famed designer, Louis Cardini of Sydney, Australia, is making his 100% genuine Australian ostrich
handbags
now available in the US. Louis Cardini learned his craft in France and has been designing and manufacturing fine leather goods in Australia since 1973. He is based in Sydney, Australia and operates a storefront there. The Louis Cardini brand has grown to include sales throughout Australia, Asia, Europe, and now, the United States.
His fine ostrich leather handbags are made of 100% Genuine Australian Ostrich and his designs are created to stand the test of time. These luxurious pieces are durable as well as beautiful. He is one of the only
designers
left in the world who still lines his bags with ostrich, which makes the bags even more durable and elegant. With care, these bags are designed to be carried for a lifetime. They are offered in an array of exquisite colors. Cardini's specialty is his ability to create a truly one-of–a-kind custom piece in any style and color the client chooses.
"It is truly an honor and privilege to have the opportunity to offer these beautiful bags," says Brenda Fox, VP of Louis Cardini, USA. "Our family ties to Australia run deep and we developed a friendship with Louis first as a customer. The pieces were so unique and Louis made several custom pieces for me using my favorite colors. I have carried his bags for over a decade and they never go out of style. Our hope is that other women who appreciate Louis' fine, classic workmanship and value having a unique and rare bag will be excited by his product."
"I am very pleased to offer my ostrich bags in the US," adds Louis Cardini. "I work to design and manufacture a bag I hope my clients will be proud to own. For me, this is a labor of love. I use the unique and sumptuous Australian ostrich to create classically sophisticated pieces designed to give lasting pleasure."
The handbags are being offered online at
LouisCardiniUsa.com
.
Louis Cardini
The Beverley (Campari)