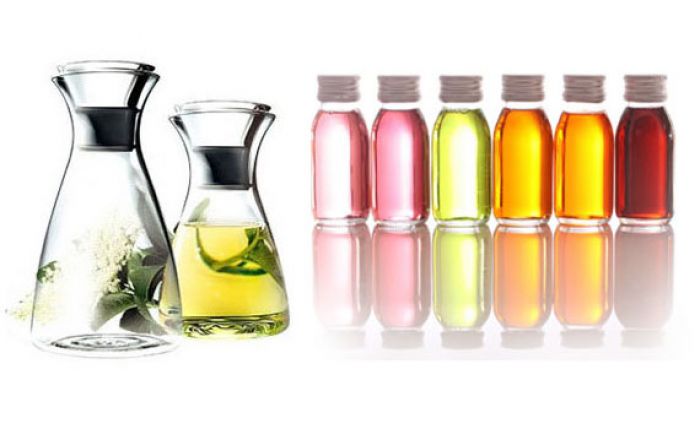 Photo Courtesy of CityRoom
When I was a child, several doctors prescribed a slew of ointments, dietary restrictions and supplements to calm a severe case of eczema that I was born with. Like any normal child, I was appalled with the idea of swallowing "fish oil" capsules.
As I get older, though — and as I learn the importance of greater overall health — I am eager to swallow Omega-3 rich supplements that nourish my the skin from the inside out. On a hunt for great oil-based skin care remedies, I found these industry favorites – derived from plants, trees and flowers:
Argan Oil:
If you haven't heard of this oil, you will soon. Rich, rare, and indigenous to a small region in southwestern Morocco, the Argan tree provides concentrated oils that for centuries have beautified the women of sub-Saharan Africa – where the women are very, very, beautiful.
Prized as a skin, nail and hair softener, Argan oil is super rich with vitamin E, phenols, carotenes, and fatty acids, and has been used to soothe the following:
Rosacea | Eczema | Wrinkles | Psoriasis | Acne | Scarring
This prized oil has been named endangered by UNESCO, mainly due to the small region it grows in. The extraction process is quite intensive — taking many days to produce just one liter. The seeds from this tree are harvested and extracted by native women of the region (also called "Berber's").
The use of Argan is providing work for women in co-ops across this impoverished region, and has established a project to ensure that profits from this oil continue to give back to the community. Because of this scarce beauty ingredient, native women of Morocco continue bringing money into the region for the education of women, and for a reforestation project that keeps this fantastic tree from growing extinct. (Applause!)
Meadowfoam Oil:
Packed with healthy, fatty acids, this miraculous oil prevents loss of natural moisture from skin by quickly penetrating and building a non-greasy barrier.
Used as a hair treatment, Meadowfoam adds shine, and promotes growth and a healthy hair cuticle. Applied to skin, it reduces wrinkles, reverses aging, and contains UVB protection. Bhringaraj Oil: Traditionally used to encourage hair growth by massaging into the scalp, Bhringaraj oil is also known to fend off premature hair-loss, thinning, and repairs the cuticle with emollients and antioxidants which fight free-radical damage. (Free radicals are also known as environmental toxins and strip hair of natural shine.)
Oldies but goodies:
Rose Hip Oil, Almond Oil, Jojoba Oil, Avocado Oil. Just pour into your bath or mix with your
daily moisturizer
for a surge of healthy moisture.