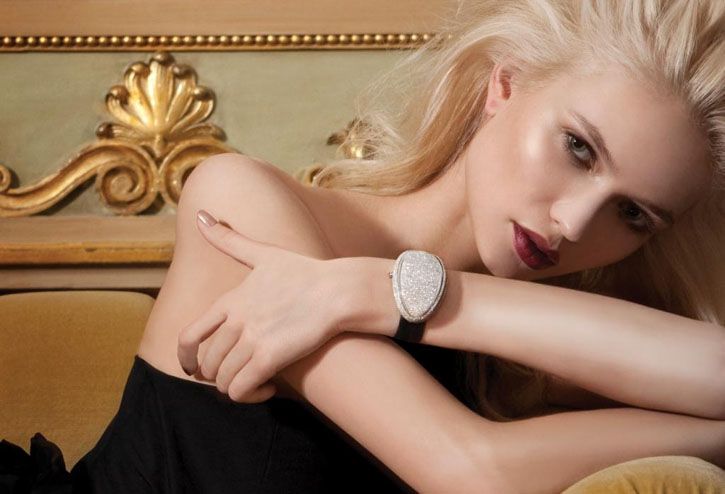 Photo Courtesy of Marco Mavilla
The streets of Las Vegas shined a little brighter as the annual crowd of
premier jewelry
designers, fashion jewelry buyers, sellers and enthusiasts made their way into town for
Las Vegas
Jewelry Market Week. Like any diamond, precious gem or metal, each showcase is not created equal, and for the last 16 years, it has been Couture that has caught the eye of the affluent.
As part of the Nielsen Expositions' Jewelry Group, Couture is known as the definitive destination for upscale retailers, designers, and manufacturers of fine jewelry and timepieces. Each summer, the luxury jewelry event attracts jewelers from around the world who are search of the most exquisite and unique designs. More than 90 percent of the show's exhibitors present exclusively at Couture during Las Vegas Market Week.
With an exceptional lineup of exhibitors, events, poolside concerts and cocktail hours, Couture 2012 proved once again to be a brilliant success. The
Wynn Las Vegas
welcomed 300 of the industry's most prestigious Couture Jewelry retailers, more than 200 international designers, 4,000 additional retailers who aspire to become a true Couture Jeweler, as well as an expanded showcase presented by Couture Time by Watch Journal 2012.
Some of the industry's most celebrated designers in attendance:
Buccellati
Charriol
Damiani
David Yurman

DeLatori
H. Stern
Hearts On Fire
John Hardy

Judith Ripka
Kwiat
Marco Bicego
Mikimoto

Roberto Coin
Scott Kay
Stephen Webster
Yvel
Amongst the week's highlights was the annual Couture Design Awards. The
best jewelry designers
and retailers filled the halls of a Wynn Las Vegas ballroom Saturday, June 2, 2012 in celebration of the industries finest. In addition to the People's Choice Award and the Couture Time Awards, the contest saw 162 entries in 10 main categories.
The 2012 Couture Design Awards Winners
John Apel - Bridal
Lydia Courteille - Colored Gemstones Over $20k Retail
Rodney Rayner - Colored Gemstone Below $20k Retail
Stephen Webster - Diamonds Above $20k Retail
Moritz Glik - Diamonds Below $20K
Whiting & Davis - Gold
Sicis - Pearl
Pamela Huizenga - Platinum
Jane Taylor Jewelry - Silver
Sevan Bicakci - Debuting at Couture


Couture People's Choice Award
Couture Time Awards
Romain Jerome - Architecture
HD3 Slyde - Innovation
Bremont - People's Choice
Graham - Technical Excellence
While only a select few were recognized for their acheivement,
Couture 2012
was in no way lacking talent. The diversity of couture jewelry spanned the globe with a showcase that ranged from international design symbols to nextWAVE exhibitors and design ateliers.
Scott Kay ~ Fashion Black Spinel Bracelet
Progressive luxury shows no fear with the inspired creativity of Scott Kay. The skillful artisan brought a breath of fresh air to Couture 2012, with a collection of statement pieces designed to defy convention while beautifully uniting life and style.
Jolieb Ray Designs ~ Cuff with Diamonds
Jolieb Ray Designs ~ Vino Couture Collection
Jolie B. Ray's designs are inspired by the elements of nature and the need to feel connected to each piece of jewelry they design. Their creations illustrate the connectedness of all life and spirit within the universe.
Costis Pencil Earrings
Greek fine jewelry designer Costis made his official US debut with his signature collection of ingenious luxury at the Couture Show, at the Wynn Las Vegas.
Designed for the modern, sophisticated woman who desires a truly unique piece of jewelry, Costis combines natural elements with architectural structure in each of his pieces, reflecting his major design influences. Costis is inspired by life and movement all around him, such as a city landscape, buildings or the design of everyday objects.
"Creativity has no limits and dynamic design is our power," Costis Chamamtzis
Faraone Mennella R.E.M.A.S ~ The Bullet
The Aquamarine Bullet is a one-of-a-kind 18Kt yellow gold bracelet, featuring large Aquamarine elements and pave' diamonds.
Expanding from the "classic" jewels to everyday wear to the most exceptional one of a kind "Couture" pieces. Faraone Mennella always knows how to surprise and make a statement.
Dannini ~ The Victoria Rose Collection
Dannini specializes in high-quality diamond jewelry. Their passion is to provide their clients with elegant, hand-crafted jewelry.
"At Dannini we believe that jewelry should be worn and enjoyed every day and not locked away in a vault for just special occasions. Our motto is simple – Indulge in Life's Luxuries®," Jeri Slater, owner/designer, Dannini.