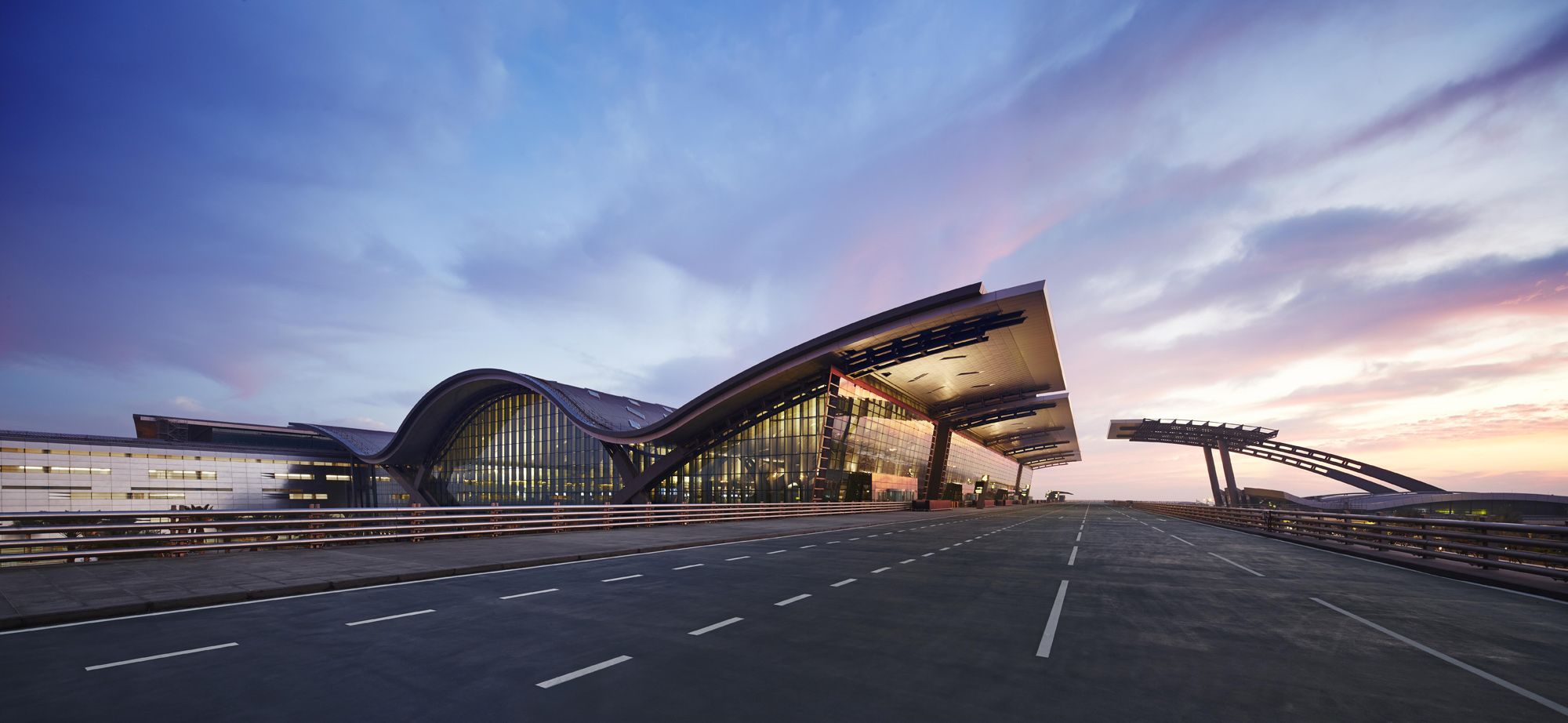 Photo Courtesy of Hamad International Airport
The Hamad International Airport (HIA) replaced Doha International Airport this summer as the five-star gateway to Qatar. This is a vital piece of Qatar's National Vision 2030, which sets out the roadmap for a unique national transition from reliance on petrochemical revenues to a diverse, knowledge-based economy. The new airport can hold 50 million travelers, and will see extensive traffic with the 2022 FIFA World Cup on the horizon. Its 130,000 square feet gives way to combined retail, food and beverage facilities including luxury brands like Bulgari, Chanel, and Chopard. There is also a new airport hotel that holds a first class wellness area with a pool, gym, two squash courts, and a spa.
If you like seamless transitions from check-in to gate, to relaxing before your flight, HIA is definitely for you. The airport has a large amount of space dedicated to unwinding, including dedicated relaxation and prayer rooms. There is a giant teddy bear worth $9 million in the center of the airport, adding a playful touch, while occasional raffles for luxury cars are hosted and start at a minimum of $250.
One of the standout features is the 32,000-square-foot, two-level Al Mourjan Business Lounge, which can seat over 1,000 people. It includes four dining areas, a resort area, quiet rooms, a business center (offering Apple and HP computers), a complimentary meeting room, and two game rooms that feature a Qatar Airways F1 simulator car for virtual lovers. If you're traveling with kids, the children's play room is hosted by a personal nanny so you won't have to worry while you relax.
The HIA hotel can be accessed from the terminal and has 100 contemporary furnished rooms to be rented by the hour or by day, making nap-taking super easy and comfortable. The hotel's wellness area includes a spa, hydrotherapy Jacuzzi, shower rooms, private lockers, and a juice bar. If you feel like working out in your spare time, there is also an 80-foot swimming pool, a full service gym with a personal instructor, and two squash courts.
The leading Middle Eastern airline, Qatar Airways, has commenced its flight operations from Hamad International Airport, which means that all commercial passenger airlines operating into Qatar will be arriving and departing from HIA. The HIA Passenger Terminal Complex will house a total of 138 check-in counters across five islands: 108 counters for Qatar Airways Economy passengers and all other airlines; 16 counters dedicated to Qatar Airways Business Class travelers; and 14 luxury, bespoke, seated check-in counters for Qatar Airways First Class passengers.