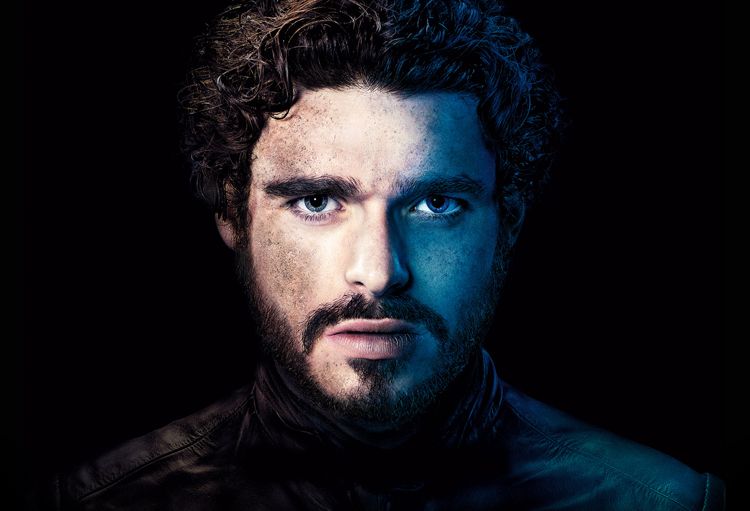 Photo Courtesy of HBO
If you haven't seen the new
Games of Thrones
episode yet and don't want anything spoiled for you, this article is pretty safe — though the episode was ruined for me by simply entering
Richard Madden
's name in a search engine, so be warned. Aside from his role as Robb Stark on HBO's hit series, Madden has a pretty straight-forward professional background, which has been steadily changing since
Games of Thrones
first aired in 2011. Considering he's still a relative newcomer to the screen, here are a few things you may not have known about our favorite "King in the North."
Born in 1986, Madden isn't as tall as he appears onscreen, standing at 5'11".
Photo Courtesy of Wikimedia Commons
He was very shy as a kid and to help overcome it, he joined Paisley Arts Centre's youth theater program when he was 11.
His first movie role was in 2000's
Complicity
, which starred
Jonny Lee Miller
.
He graduated from the Royal Scottish Academy of Music and Drama in 2007.
Photo Courtesy of HBO
In 2009 Madden won the Scottish Style Award for Most Stylish Male and was also named one of Scotland's "most eligible men" by the Scotsman newspaper in 2010.
He's been dating Jenna-Louise Colemann from
Doctor Who
since late 2011.
Photo Courtesy of HBO
He had to learn how to ride a horse to play Robb Stark and trained four to five times a week leading up to Season One of
Game of Thrones
.
Being from Scotland, the actor has to slather himself with sunscreen to keep from burning. In an interview with
TV Guide
, Madden said, "If I want to enjoy the sun, I need to spread it out during the day: five minutes now and then go back inside, then five more minutes out later. As far as tans, I think the best I get is more freckles and then I go back to being a little bit blue again."
Most recently he has been cast as Prince Charming in the new Kenneth Branagh
Cinderella
movie, slated for a 2014 release. The film will also star Cate Blanchett and Lily James as Cinderella.