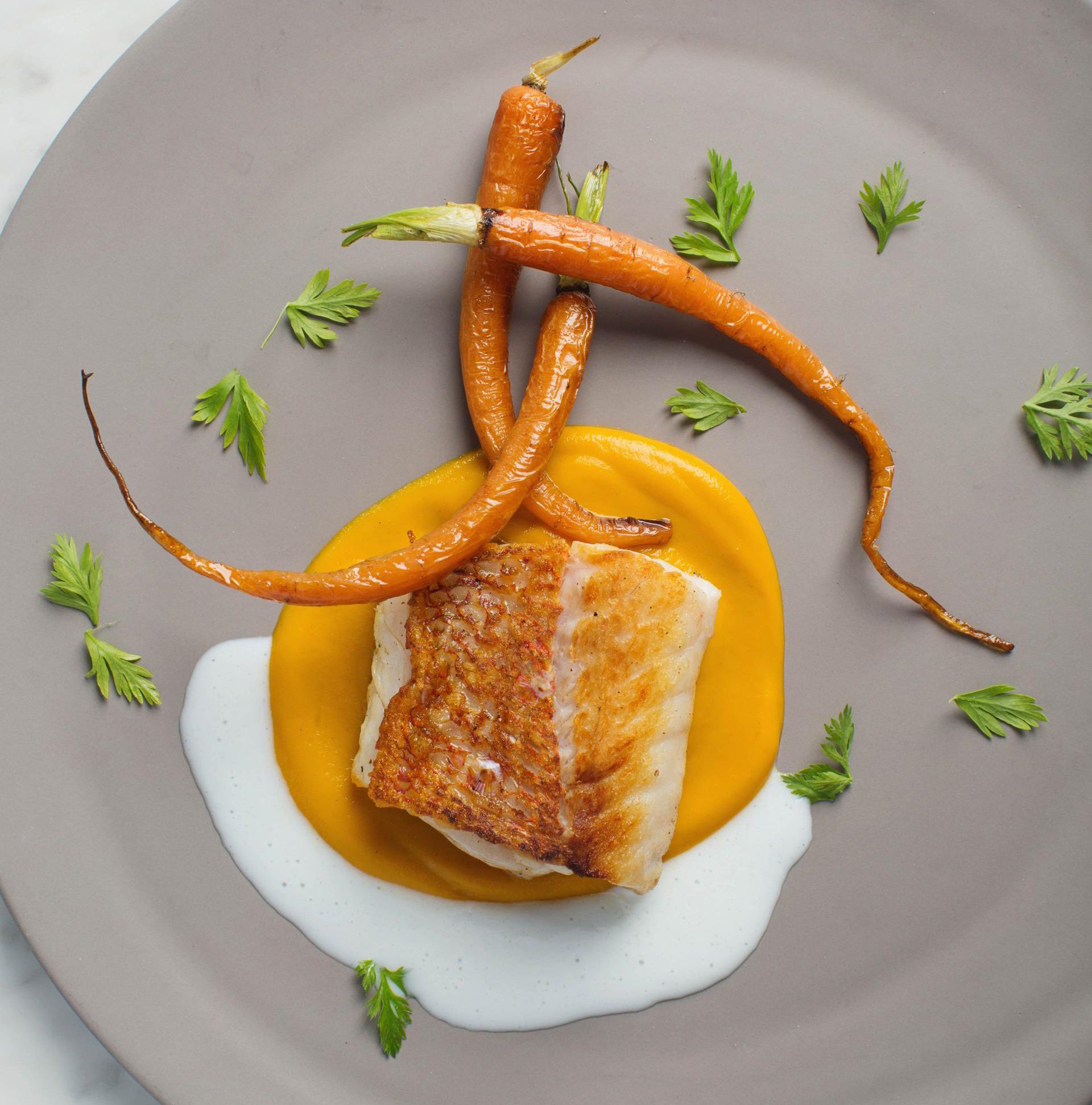 Photos Credit: Porsche
Porsche is sparing no expense when it comes to delivering a unique experience for their customers and it begins before a car even enters into the equation. The luxury auto company recently opened Restaurant 356 in their $100 million Experience Center and headquarters in Atlanta and aside from the gourmet cuisine, it also brings guests panoramic views of the 1.6-mile Porsche driver development track.
Found on the Porsche Experience Center's second level, the restaurant serves a handcrafted menu designed by Executive Chef Kyle Forson (formerly the executive sous chef at Atlanta's The Spence). Focusing on dishes that really allow the seasonal ingredients to shine through, the cuisine is inspired by Forson's Polish heritage and his experience with French, Californian, and Southern cooking. "I want guests to enjoy food that enhances the Porsche experience and fuses it with a sense of place," says Chef Forson.
The restaurant's prime location certainly helps set the tone, as it overlooks not just the racetrack but Runway 826 Right at the Hartsfield-Jackson Atlanta International Airport as well. Meaning, as you daintily nibble your entrée and deliberate on which Porsche model you want, you can gaze out at speeding cars and landing aircraft. Not bad at all. After your meal, you should probably check out the rest of the Experience Center, which includes a classic car gallery, restoration center, business center, and a driving simulator lab.
Restaurant 356 is open to the public Tuesday through Saturday for lunch and dinner, and Sunday for brunch and dinner.