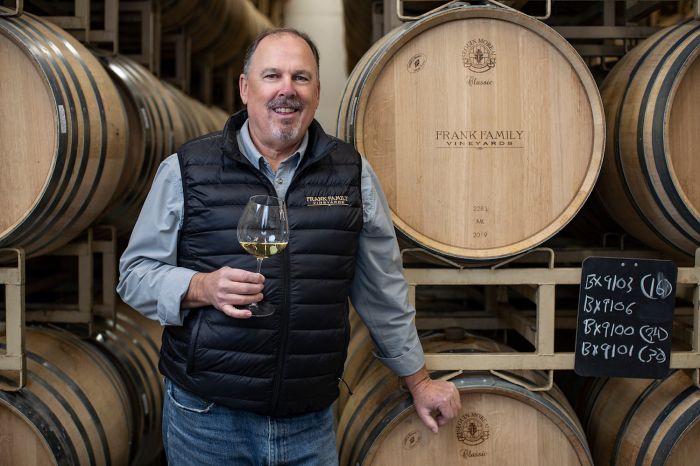 Frank Family Vineyards Winemaker Todd Graff
As the former president of Disney Studios, Frank Family Vineyards proprietor Rich Frank consistently talks about the parallels between the film and wine businesses. While Frank is certainly the studio head and executive producer, he is the first to acknowledge the talent of winemaker Todd Graff, his 'director.'
"A director casts his picture, while a winemaker uses different varieties, cellar techniques, and more. And they both take at least a year to make!" says Frank.
Before joining Frank Family in 2003, Graff worked in every corner of the world, from New Zealand, to Germany, to Portugal. His mastery of both still and sparkling, red and white, and dry and sweet has made him an integral part of defining Frank Family's reputation as a world-class producer.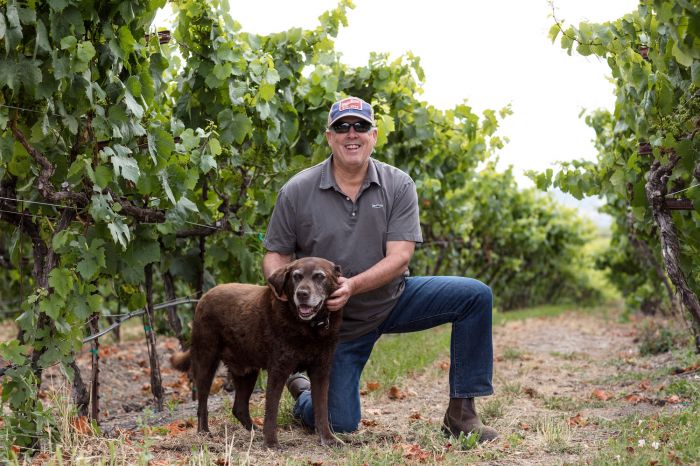 FEM: What do you most enjoy about working with Rich and his wife Leslie?
TG: Rich and Leslie have a great passion for the wine business, as I do for winemaking. Together, we're are all equally invested in the production and distribution of great wines. Running a winery is a combination of business and art, but it is not a hobby. They are both very creative and generous.
Graff has played an essential role in Frank Family's steady growth over the last fifteen vintages. He has applied his deep expertise in making both still and sparkling wines to the portfolio, and has helped to define Frank Family's reputation as a world-class producer of Napa Valley wines. Wine lovers are consistently impressed by the breadth of the Frank Family Vineyards portfolio. From classic Napa Valley Cabernet and Carneros Chardonnay, to small-production, tasting-room only beauties like Frank Family's Late Harvest Chardonnay and methode Champenoise sparkling wines, each bottle achieves excellence, and behind each bottle is Graff.
Graff directed the construction of Frank Family's new state-of-the-art winery in 2008 and in 2015 helped Frank Family receive 'Napa Green' certification for both land and winery. In both 2012 and 2015, Frank Family received the 'Winery of the Year' accolade from the Connoisseur's Guide to California Wine. Said publisher Charles Olken, "The consistent quality manifest in so many different bottlings is an achievement rarely equaled, and one that makes our choice for this year's Winery of the Year award remarkably easy."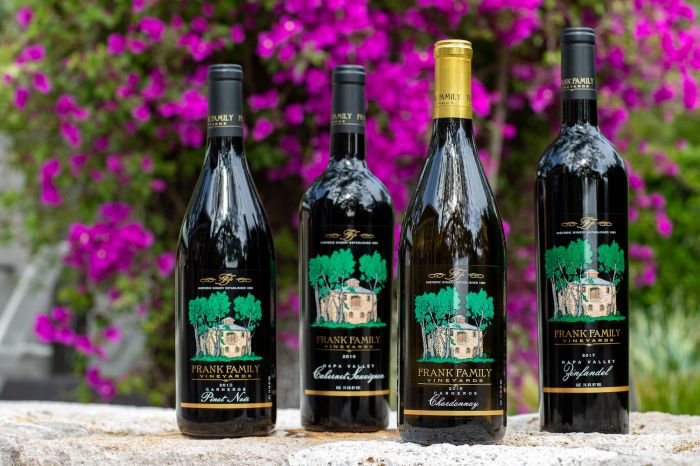 FEM: When did you first know that you'd like to pursue wine as a career? What was the spark?
TG: I was lucky that I was born and raised in Sonoma County and took an introductory class at the local junior college. Immediately the light bulb went on, and I transferred to UC Davis to get my degree in plant science and viticulture. It was easily the best decision I ever made. From there, I traveled the globe to work for great producers around the world in places like Mosel, Germany. St.-Émilion, France, Douro, Portugal, and Australia's Hunter Valley. These international experiences helped to form my philosophy as a winemaker, and much of what I do now is drawn from those early experiences.
In 1987, after traveling the world, Graff took a job as assistant winemaker at Stag's Leap Winery. From 1990 to 1995, he served as the assistant winemaker and vineyard manager at Schramsberg Vineyards, where he honed his craft in making sparkling wines according to the méthod champenoise. During this time he also served as technical director and winemaker at Caves Transmontanas in Portugal, a Schramsberg joint venture. In 1995 Graff joined Cordoniu in Napa (now Artesa) as sparkling winemaker, before finding his home at Frank Family.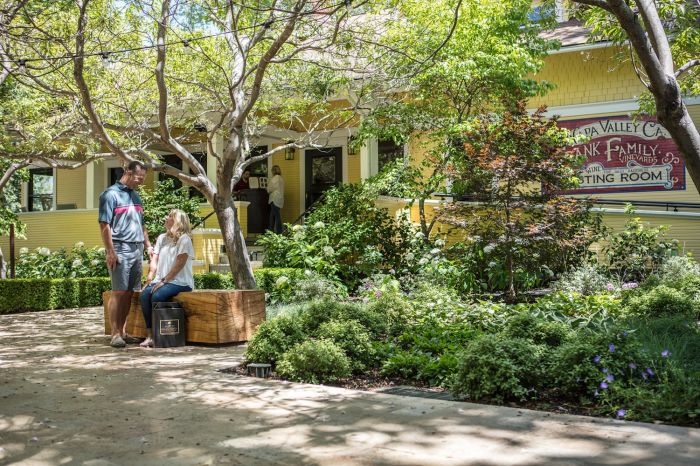 Frank Family Vineyards Tasting Room
FEM: So many winemakers jump from job to job. Can you explain your longevity at Frank Family? What makes it 'home' for you?
TG: It all starts with the atmosphere. Rich and Leslie are involved in the winery on a daily basis, and they treat their staff like extended family. Family truly is at the core of Frank Family - we have generations working in our tasting room. Most of the employees at Frank Family have a sense of pride of ownership. In addition, I was part of the team in 2003 when we first entered the wholesale market, throughout the construction of the new winery in 2007, and during the acquisition of the historic Wood Ranch Vineyard in Rutherford in 2012; three events that really shaped what Frank Family is today. It also doesn't hurt to have great teams in all departments, not to mention fantastic vineyard holdings.
FEM: How does it make you feel - to know that you create a product that brings enjoyment to so many people?
TG: It is a great feeling when you know that you've produced a great-tasting wine, put a cork in the bottle, and have sent it off into the real world. But truly nothing is better than being at a restaurant and seeing that bottle being enjoyed by others.
All photos courtesy of Tubay Yabut Photography.