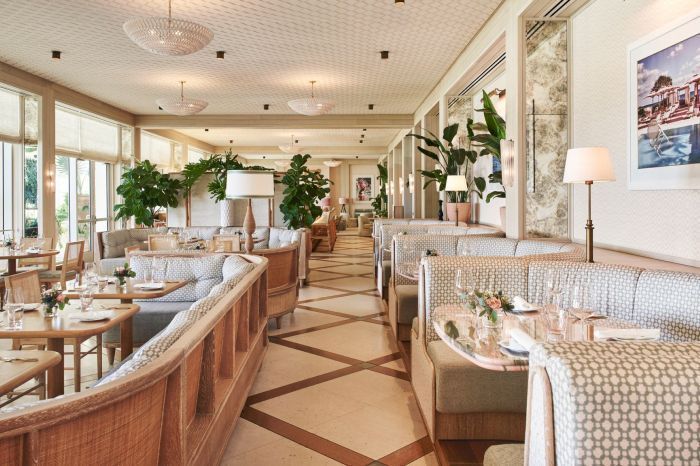 Courtesy of Four Seasons Resort Palm Beach
When it comes to hotel restaurants, flashbacks to bland food and terrible service are often conjured up. Most travelers know to enhance their travel experience, it's often best to look elsewhere to be rewarded with a standout meal.
There are certainly exceptions to the rule, and we found one in Palm Beach offered by a Michelin-starred chef.
From the spot-on service to the exquisite fare, Florie's has proven that not only is it worthy of mention but the reason why it has become a favorite dining destination of many locals.
Tucked away in the Four Seasons Resort Palm Beach, the Mediterranean-inspired eatery specializes in health-conscious offerings. Headed up by Mauro Colagreco, Florie's is his first partnership in the United States. (Colagreco is the chef behind the three Michelin-starred Mirazur in Menton, France).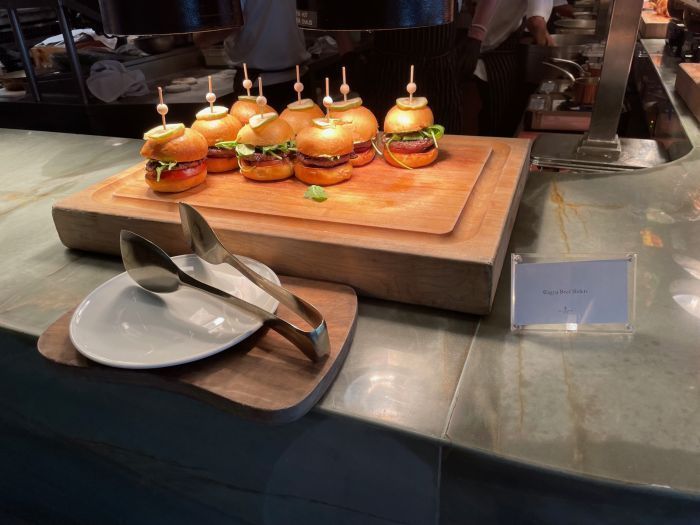 Kellie Speed
One of their most spectacular offerings is the Sunday brunch. Offered each week from noon to 2:30 p.m., the main dining room is transformed into a wonderland of all-you-can-eat indulgences, or should we say, overindulgences, as the case may be.
Start off with a sampling of oysters, jumbo shrimp cocktail, or crab claws from the seafood station or perhaps some imported and domestic cheese and charcuterie.
Salad offerings here are taken to a new level. The day of our visit, there was a mixed green salad offered with a tasty house made lemon vinaigrette dressing. Instead of beef carpaccio, a delicious heirloom tomato and peach carpaccio was offered topped with pistachios and a flavorful ginger vinaigrette. Mini burrata was elevated with pickled butternut, raisins and ginger apple vinaigrette. When it comes to classics, smoked salmon came to the rescue accompanied by all of the traditional accouterments – chopped eggs and red onions, capers, and sliced tomatoes.
Moving right along, the tender and juicy Wagyu beef sliders were a highlight sitting atop a slice of tomato on a soft bun garnished with a pickle slice on top.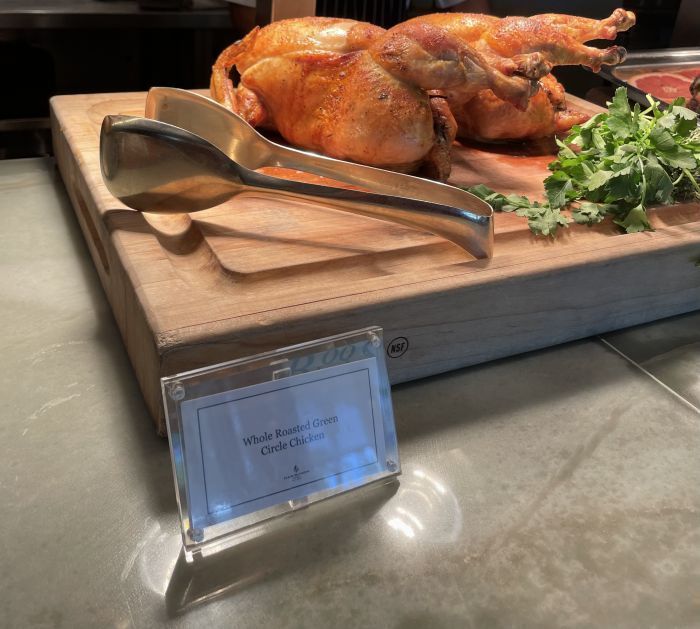 Kellie Speed
For main events, the sprawling brunch featured a carving station with rotisserie cooked ribeye and thyme jus; salt-crusted salmon; and whole roasted Green Circle chicken.
Complement it with a decadent sampling of potato mousseline and fresh market vegetables. We loved the roasted carrots with caramelized onions and honey glaze; and the sweet potatoes with dates and walnuts.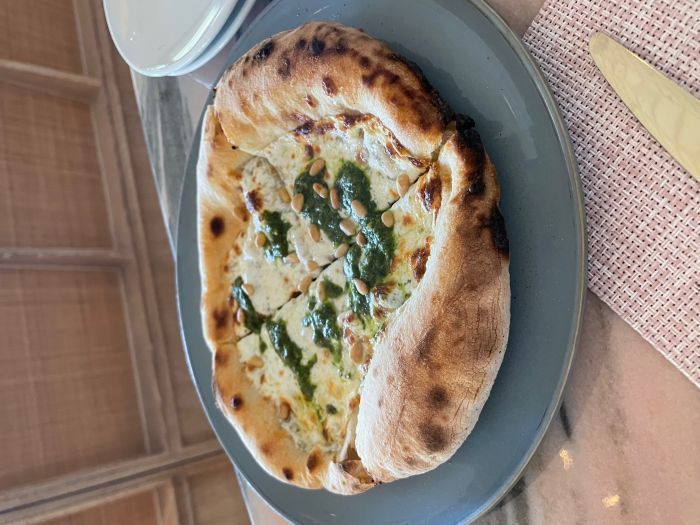 Kellie Speed
Our friendly and attentive server presented us with a menu of made-to-order specialties that ranged from waffles and omelets and eggs.
She recommended we try one of their signature pizzas (either the simply prepared Margherita with San Marzano tomato and basil, or the Genovese topped with pesto, Parmigiano-Reggiano and mozzarella), and we were glad she did.
The spiced-up Spaghetti All'Arrabiata should also not be missed. Made with San Marzano tomatoes, Bird's Eye pepper, garlic, basil, and olive oil, this simply-prepared dish was a standout.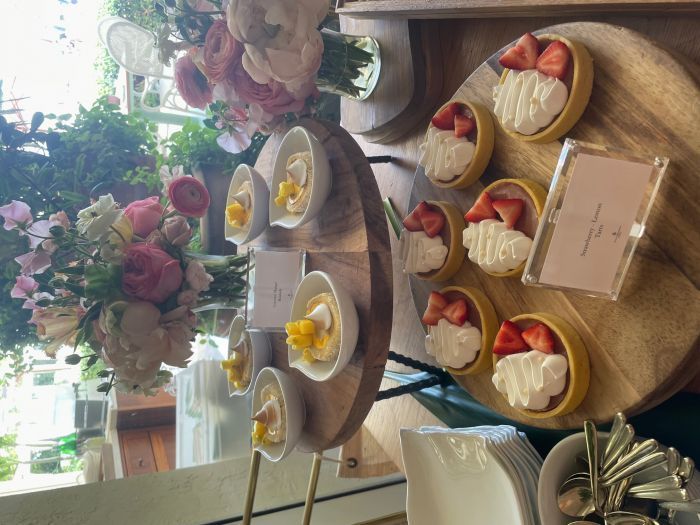 Kellie Speed
Be sure to save some room for dessert. Most offerings looked almost too beautiful to indulge in like the coconut mango roulade, strawberry lemon tarts, and assortment of chocolate truffles.
Other tasty treats included mascarpone blackberry panna cotta; white chocolate passion fruit shooters; mango cheesecake; Dulcey espresso tartlets; red berry opera cake; vanilla citrus crème brulee; and espresso Bailey's profiteroles.
Florie's at Four Seasons Resort Palm Beach is located at 2800 South Ocean Boulevard in Palm Beach.