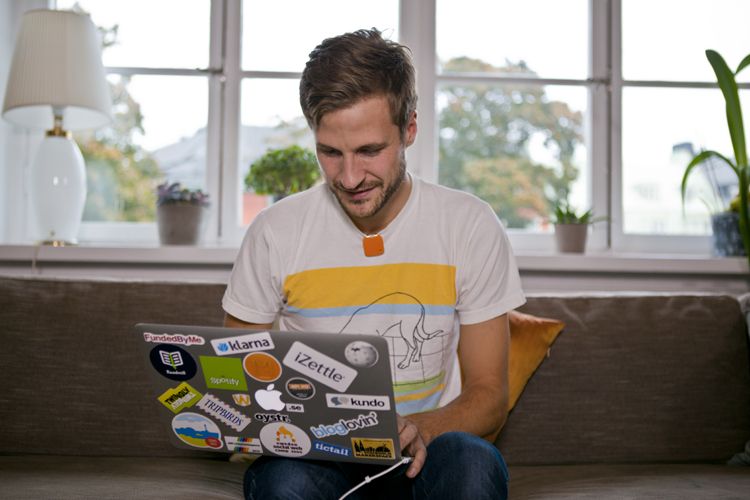 Photos Courtesy of Memoto
If you like the idea of Google Glass snapping photos through your eyes but don't like the aesthetic look, check out Swedish company
Memoto
. Taking the idea of recording one's everyday life, Memoto has created a unique Lifelogging Camera that snaps thousands of photos as you go about your daily activities. The small wearable camera essentially outsources your memory so you don't have to lose anything from any given day. Plus, Memoto's gadget does everything for you, unlike the surprisingly old-fashioned
Google Glass
that needs a voice command.
Designed to capture those small surprising moments you don't expect to happen, Memoto "wanted to find a way to relive more of our live in the future — and enjoy the present as it happens."
The 1.4-inch, 5-megapixel digital camera doesn't have any buttons, programmed to do everything it needs to do on its own, while the Memoto app organizes the captured photos for you. As long as the camera is clipped onto an article of clothing, it will take automatic photos (two per minute is standard but you can change the interval) that are geotagged with your location and date. You can also double-tap the device if you want to purposefully take a shot. Weather-proof, you won't have to worry about rainy weather so feel free to clip it on your jacket in a thunderstorm if you so wish.
The company promises that the battery life gives you two full days of use and to charge it up, all you have to do is connect it to a computer — which will also upload the photos automatically to Memoto's servers.
The app (which will be available on Android and iPhone) is definitely the coolest part of this memory-logging gadget. The photos are organized into groups on a timeline where "you're presented with keyframes (about 30 per day) each representing one moment. You can tap on a moment to relive it in a stop-motion like video of all the pictures in that moment." You can also share your photos, which only you will have access to, through social media platforms if you so wish.
Photos can take up a lot of room on your computer and considering the Memoto Camera produces "4 GB data per day [amounting] up to 1.5 terabyte per year," you may want to use their storage for a flat monthly fee of $9. The company's storage will be far more affordable than buying an external hard drive (which could easily be stolen or lost).
The Memoto Lifelogging Camera is available for preorder now (available in orange, gray, or white), with shipping slated for summer 2013, and costs $279.