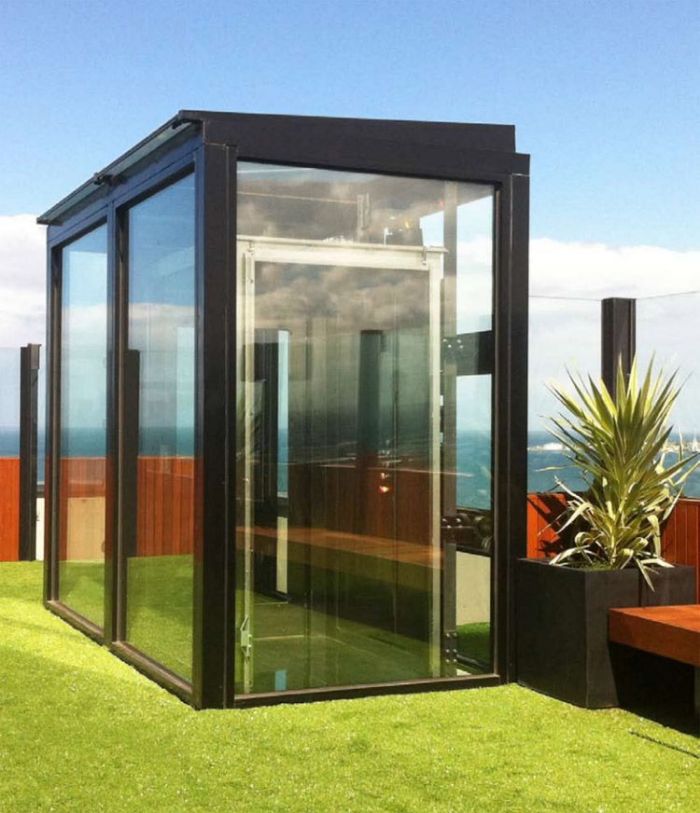 Elevator Boutique focuses on providing state-of-the-art luxury elevator lines that best suit customers' styles and needs. Established in 2003, the company has grown to become a leader in quality
luxury home
elevators and has won international awards for their superior innovations, products, and service. Just one look at these artistic levitating masterpieces and you'll understand why.
The team at Elevator Boutique is committed to providing gorgeous home elevators to customers, focusing on luxury, quality, style, speed, and most importantly, customer choice. Customized to meet the customer's every need, the designs, styles, and products used to build these home elevators are exclusive to the Elevator Boutique brand within the U.S. With its style-to-suit philosophy and array of available customizations, it's highly unlikely that you'd find the same Elevator Boutique product in any two homes.
With three designs to choose from, no matter the choice, the customer has an endless amount of options to customize their elevator to their needs. The design could be considered just a blueprint; along with the state-of-the-art technology and functionality, the customizable features of Elevator Boutique products are what make them unique to the client.
From the hoistway that the elevator runs in to the light pattern on the ceiling, the customer's options are endless but are meant to meet their aesthetic and practical needs. The client will choose the looks of their cabin walls, door panels, ceiling and lights, and door handles, to name a few. Choose from lamina, marble, solid wood, or stone floors in any of the elevator designs. Not to mention, the customer gets a say in design options, such as a panoramic or observation-style view.
ElevatorBoutique.com
The luxury home elevator brand features three designs that have different layouts and subversions. The FreedomLift is the classic home elevator noted for its reliability and value. It's perfect for holding three to five people and offers all of the luxurious, customizable finishes mentioned above.
ElevatorBoutique.com
The ElfoLift is a market leader in exclusive home elevators, and is the "architect's choice" because of its level of comfort and efficiency. It boasts the title of "best-selling swing door elevator in Italy," though is suitable for the American client. This elevator is faster than the FreedomLift, holds five people, and moves easily and smoothly with a full load. What further sets the ElfoLift from the FreedomLift are the extra features like remote control call and send buttons and the option to interact it with your smart home system and security.
ElevatorBoutique.com
The SuperMec is the absolute luxury choice due to its advanced technology and good looks. It's faster and stronger than the other models and holds seven to nine people. Extra security and safety features are included, as well as seemingly unlimited finishing options.
For more information visit
ElevatorBoutique.com.