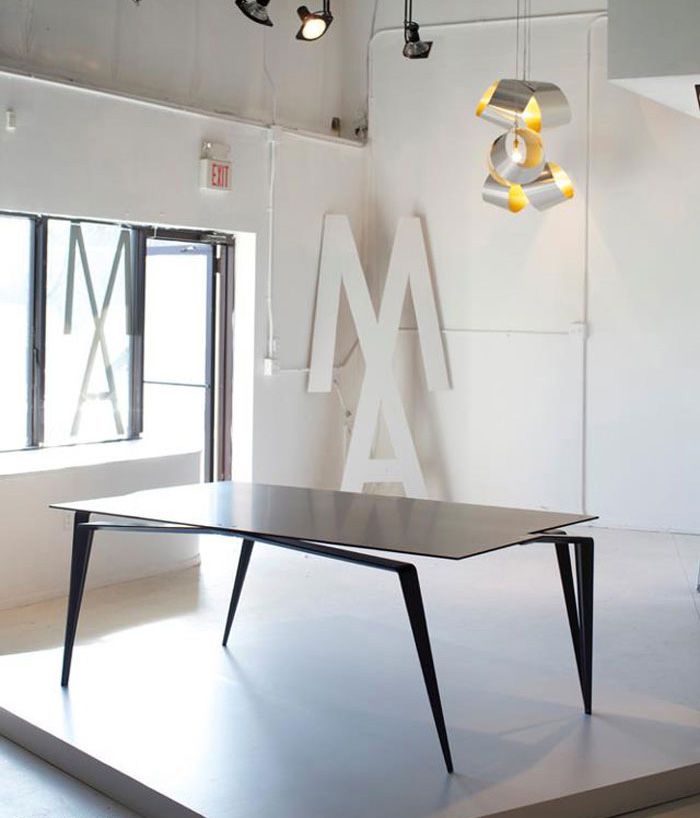 Photo Credit Tanya Malott
Lightweight and sleek, the Panther table is just as fierce as the feline from which it received its name. Launched November 15 by New York-based and German-born designer Maximilian Eicke, this limited edition (there are only 13 available) carbon fiber
luxury dining table
was manufactured in Germany and uses a combination of unidirectional carbon fiber and 2x2 carbon fiber twill, kevlar honeycomb core and titanium pieces at all connection points. While this may bring to mind a hulking and harsh industrial design, it is anything but, and the combination of ultralight materials means that it is light enough for any person to carry, yet still sturdy enough to hold a feast of animalistic proportions.
The edgy design of the Panther table features sharp angles along the tabletop with slightly curved legs that bear a striking resemblance to a cat ready to pounce. At only 23-years-old, Maximilian's talents far surpass his years, and his contemporary designs push the envelope of what is considered conventional.
Simple and elegant, the table measures 200 cm in length, 120 cm in width and 73 cm in height, and features clean lines and a coal-black finish that can aesthetically compliment many modern homes. Designed with easy assembly in mind, this table is fit into a case and - according to the designer - can be put together by a single person in only 2.5 minutes from the time they open the lid.
This fresh and modernist-inspired table is part of Maximilian Eicke's high-end furniture line and is being sold for $68,000.