Photo Credit: Kayla Kaplan/Taylor Global
Living Your Best Life with Mercedes-Benz E 400 Cabriolet
We've all dreamed of having that iconic, movie-star moment. We've seen it in Rain Man, Almost Famous and Thelma & Louise. Driving cross-country in a gorgeous convertible, stopping in cities that don't have airports, making memories that pictures can't quite record and having the adventure of a lifetime—in other words, living your best life.
"The Best or Nothing." This is the motto used by one of the world's premiere luxury car companies, Mercedes-Benz. As a sponsor of not only the recently-held U.S. Open in New York and The Masters in Augusta, GA, the company also just opened the Mercedes-Benz Stadium in Atlanta. The state-of-the-art stadium is home to the NFL's Atlanta Falcons and the MLS's Atlanta United. The world-renowned automobiler also just launched a vehicle that those of us looking for that above mentioned "movie-star moment" have been waiting for.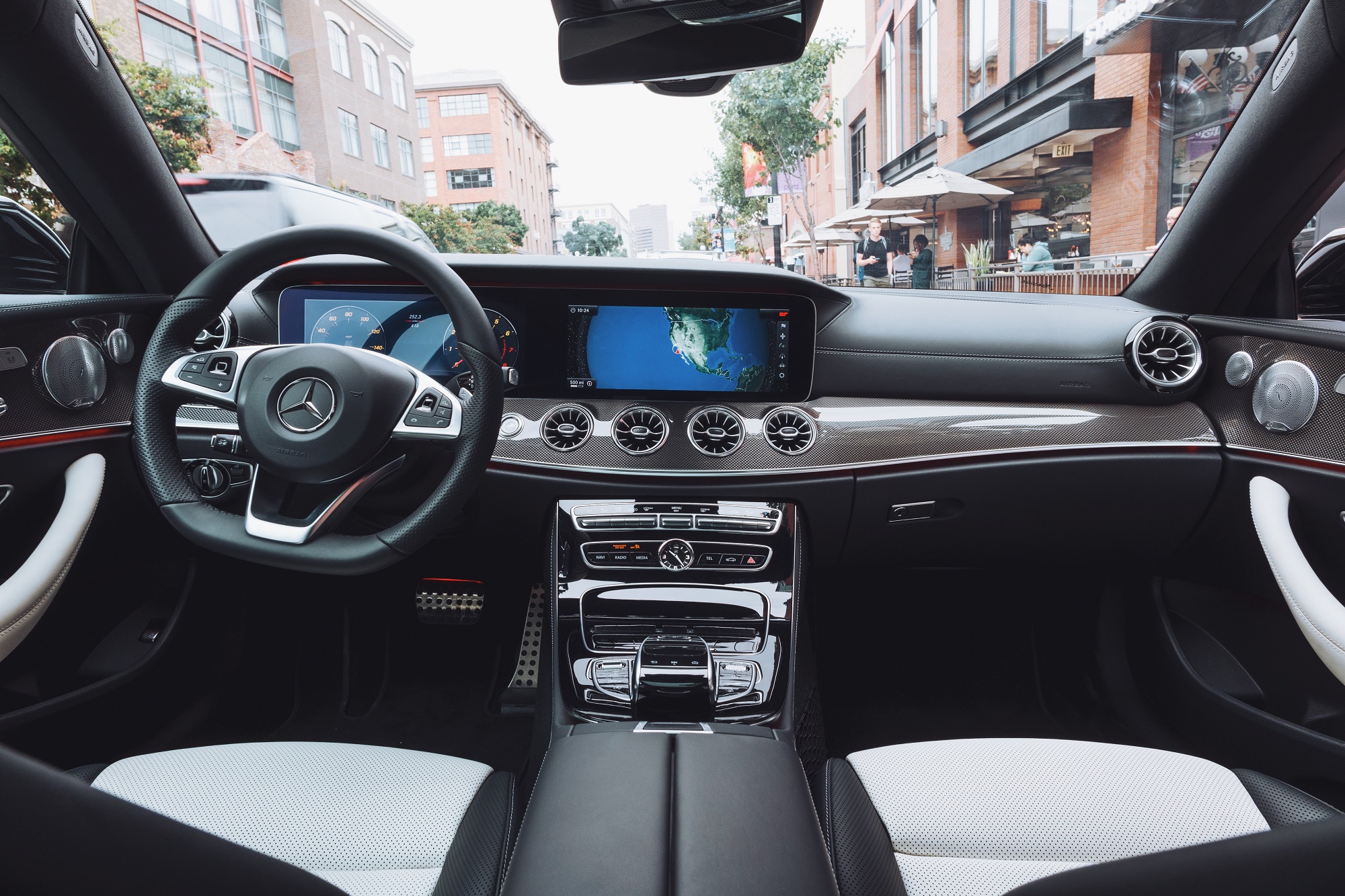 Photo Credit: Kayla Kaplan/Taylor Global
The Mercedes-Benz E 400 4MATIC Cabriolet was just released on September 5th and this 2018 convertible is a grownup with a childlike personality, but doesn't dodge its responsibilities—much like many who will lust after this sporty car. The 4MATIC starts at $68,000 and seats four "real" adults comfortably, which is rare because the Cabriolet is slightly bigger, both inside and out. Visually this beauty is perfect for those into minimalism; there are no lines or creases on the sides and it creates a vision of "sensual purity." If you're looking to be low-key or fly under the radar on your road travel, this may not be the car for you. You'll definitely notice a lot of road envy in the Cabriolet. This is the car that Audrey Hepburn and Steve McQueen would be behind the wheel of if their famous driving scenes were done today.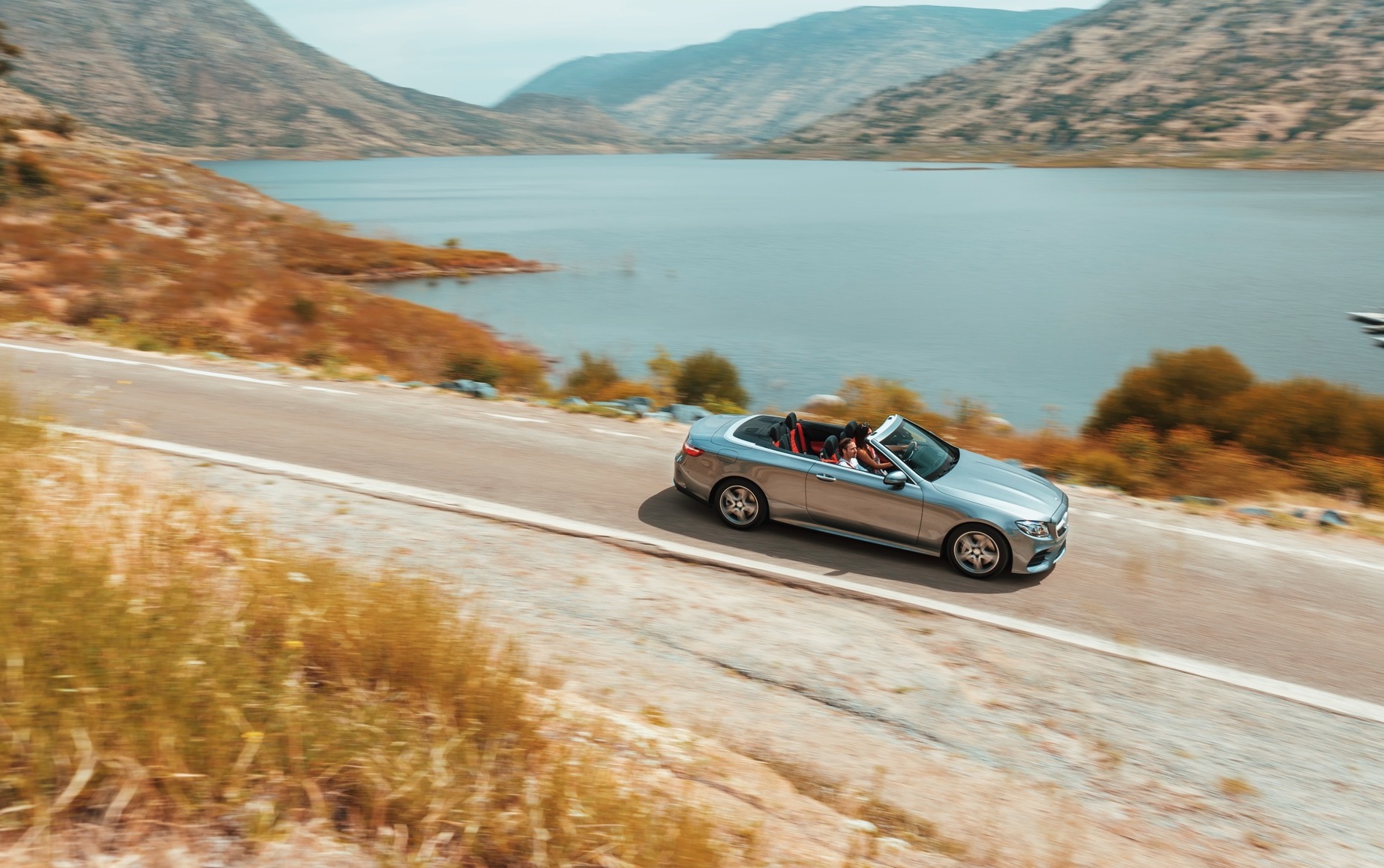 Photo Credit: Kayla Kaplan/Taylor Global
When planning your cross-country travel or even if you're doing a leaf-peeping trip on the East Coast, planning your stops along the way is the key to maximizing a good time. From Arizona to Wyoming, and Vermont to California, Cabriolet and all Mercedes-Benz owners are met at America's best hotels and resorts with exclusive perks. This makes being a part of this high-end family that much more important for lovers of long distance travel.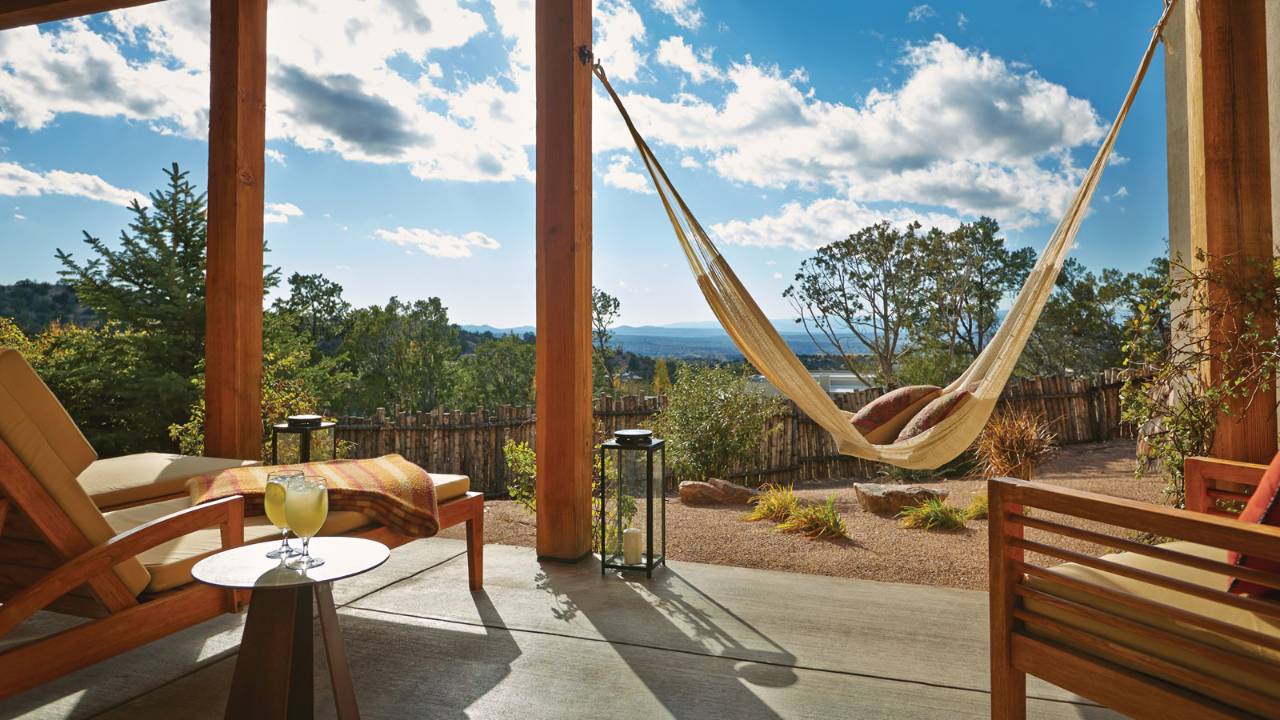 Photo Credit: Four Seasons Rancho Encantado Santa Fe
Heading West? Do you know the way to Santa Fe? This underrated Southwestern city, located about an hour outside of Albuquerque, is worth a drive for cross-country explorers. The 2018 E 400 Cabriolet is a perfect way to pack up and enjoy the mountainside city in dramatic style. Luckily for Mercedes-Benz owners, the company offers incredible luxury hotel partnerships for those of us who suffer from continual wanderlust. If you're so-inclined to take on the city situated in the foothills of the scenic Sangre de Cristo Mountains, check out the Four Seasons Resort Rancho Encantado. This pet-friendly resort, set upon 57 luxurious acres, is a desert oasis of serenity and can be the perfect anchor for the new Cabriolet owner to discover the history, culture, food and museums of Santa Fe. Speaking of food, the gourmet dining options at this resort will appeal to Mercedes-Benz owners who obviously have refined tastes. Owner perks at this Four Seasons include a complimentary 50 minute spa treatment per room, a complimentary room upgrade (based on availability), a welcome amenity, a complimentary cocktail and appetizer per adult, per stay in the hotel's Terra Lounge, and most importantly, complimentary overnight parking.

Photo Credit: Destination Hotels/Stowe Mountain Lodge
If you're in the Northeast, move quickly to see the leaves change from green to red. End your drive at Vermont's Stowe Mountain Lodge, a century-old property at the base of Stowe Mountain Resort and Mt. Mansfield, Vermont's highest peak. This high-end destination offers activities for all seasons, including an exclusive 18-hole Bob Cupp mountain golf course, a world-class, 21,000-square-foot spa, a year-round heated indoor/outdoor pool, zip-lining, fly-fishing, biking, hiking trails and Vermont-inspired farm-to-table cuisine. Cabriolet and all Mercedes-Benz owners get a complimentary $100 amenity credit, a welcome amenity and a room upgrade (based on availability). The Historic Auto Toll Road offers an unforgettable drive for your Cabriolet adventure with a narrow, zigzag route up to the summit ridge of Mt. Mansfield, with majestic views of Lake Champlain and the Adirondack.
Road trips are the best way to see America. Enjoying smaller cities, eating regional food and chatting with locals really can be the best way to spend your vacation. Why not apply "The Best or Nothing" as your new travel motto?