Photos Credit: Vera Pure
Originally designed with high-end restaurants that endured many a broken glass in mind, SinStella's designer Vera Purtscher sought to create a champagne glass that would be equal parts beautiful and useful. Each piece is made of handblown crystal K-9 glass, with a sturdy base that holds the drinking glass upright. The base was designed to minimize glass breaking points as much as possible, which provides your beverage with a support that is also difficult to knock over or break. Clients interested in personalizing their experience even further can have their glasses engraved with a design of their own making.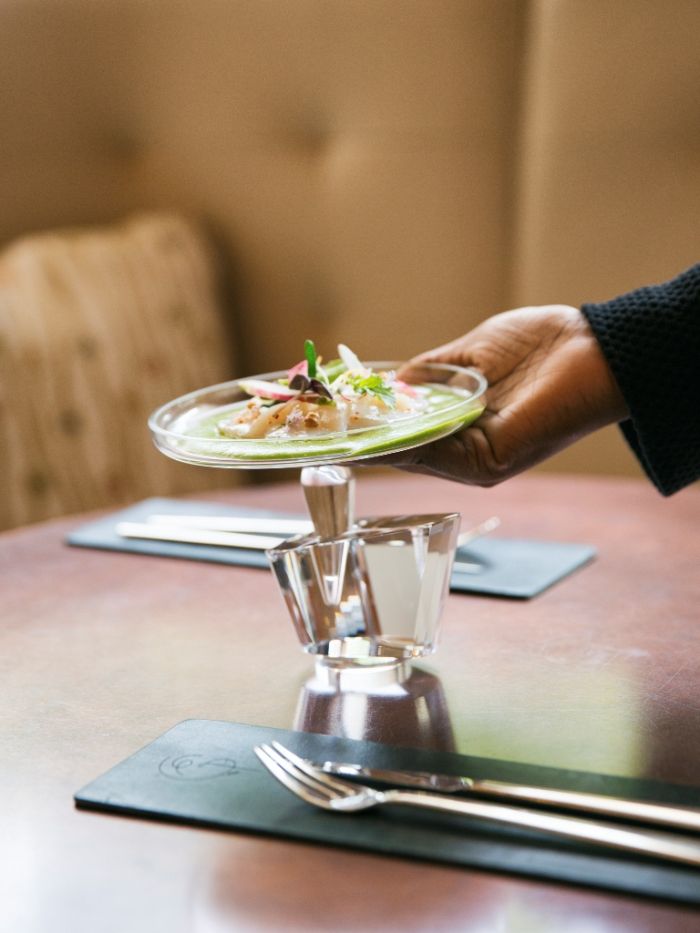 Since its launch in 2016, the brand has expanded to include an assortment of glass dishware in their product line. SinStella's glass dishes can be found in restaurants like New York's noteworthy Gabriel Kreuther, which recently received its first Michelin star this past year. SinStella glasses are available for purchase by contacting the brand directly, though their web store will be available online soon. Glass champagne flutes complete with crystal base start at $100 per set.