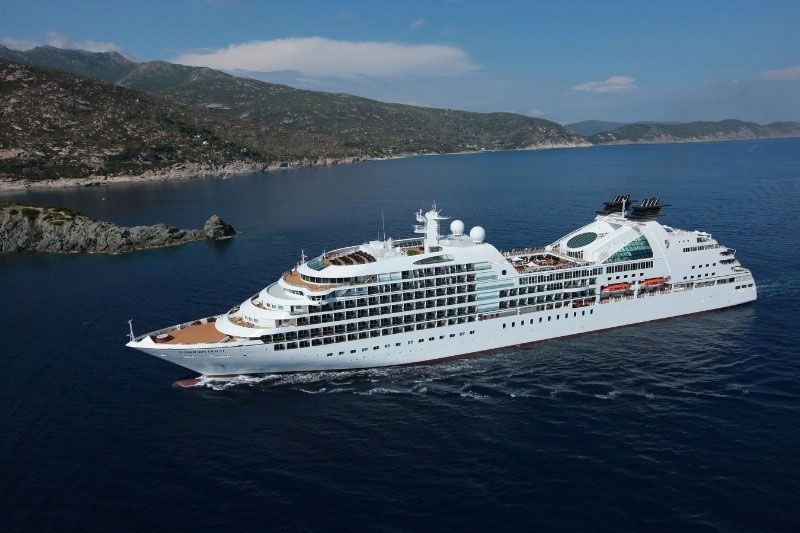 Photos Credit: Seabourn
Celebrated chef Thomas Keller has partnered with Seabourn to take his award-winning cuisine to the high seas. Offering a range of dishes for the ships, Chef Keller will develop his cuisine for Seabourn Odyssey, Sojourn and Quest, which will debut this fall. If you're at all familiar with Keller's other restaurants— The French Laundry, Bouchon, Per Se—you can probably understand why this is such great news for cruise goers.
Chef Keller is known for his exceptionally-high standards among his 12 restaurants and is the first and only American-born chef to hold multiple three-star Michelin ratings. He is also the first American male chef to be designated a Chevalier of The French Legion of Honor. In 2013 and 2014, Seabourn was named "Best Culinary Cruise Line" at the SAVEUR Culinary Travel Awards. Chef Keller's new offerings will add to the brand's already impressive lineup of food offerings.
"There is really no chef more accomplished or held in higher esteem than Chef Keller, and we are both honored and delighted to have a restaurateur of his stature take our onboard culinary offerings to an even higher level," said Seabourn President Richard Meadows. "His culinary talent and sophisticated cuisine are beyond compare and the perfect match for our guests. We have no doubt our guests will be as excited as we are to taste and enjoy Chef Keller's dishes on our ships."
Come 2016, Keller will introduce a new signature restaurant on Seabourn Quest before it launches on all vessels in the following years, including two Seabourn Encore ships which will be designed by Adam D. Tihany.