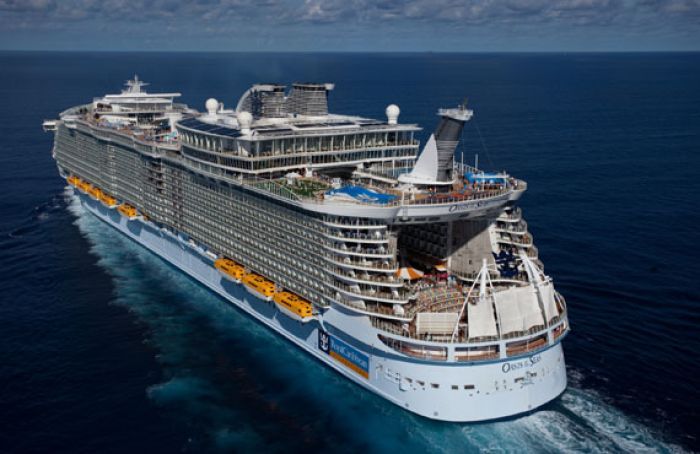 Luxury Cruise News:
The world's newest and largest luxury cruise ships are now spending more time at sea, sometimes wandering the Caribbean for up to six days. And because they are so large, they can't go to interesting small ports such as St. Lucia, Dominica or Grenada. In fact, the only actual ports that are large enough to receive these ships are typically the overcrowded docks of St. Thomas, Nassau or St. Maarten.
Take for instance the new 6,000-passenger luxury cruise ship,
Oasis of the Seas
. Every other week, the Oasis will spend three of its six days of weekly operation simply sailing the high sea, with no destination in sight. On two other days, it will make its way to "private beach areas," which are really no more that artificial villages designed to offer those onboard some downtime. Off the coasts of both Haiti and Mexico, the private beaches, Labadee and Costa Maya, provide an array of entertainment options ranging from beach activities to shopping excursions from merchants, who are often under the employ of the cruise line.
Of course, these new humongous vessels ― which are built to dazzle ― offer a new kind of onboard experience filled with plenty of exciting toys and games. So while you might miss some ports of call, you will certainly be entertained. Really, this is a win-win situation for both the cruise lines and passengers alike because rather than spending those hard-earned vacation dollars at nearby islands, money is now staying on board, and as such, by investing billions into these new luxury liners, passengers are guaranteed a fantastic and rewarding onboard experience.

The new Oasis of the Sea may have everyone talking, but we must not forget the other luxury liners that have devoted three of their six days to simply sailing the open waters. Following suit is the The Freedom of the Seas (another Royal Caribbean Cruise Liner), as well as the Norwegian Epic, and the Carnival Dream.

For JustLuxe Christina Stewart

See all Luxury Hotels in the Caribbean See all Luxury Hotels in Asia