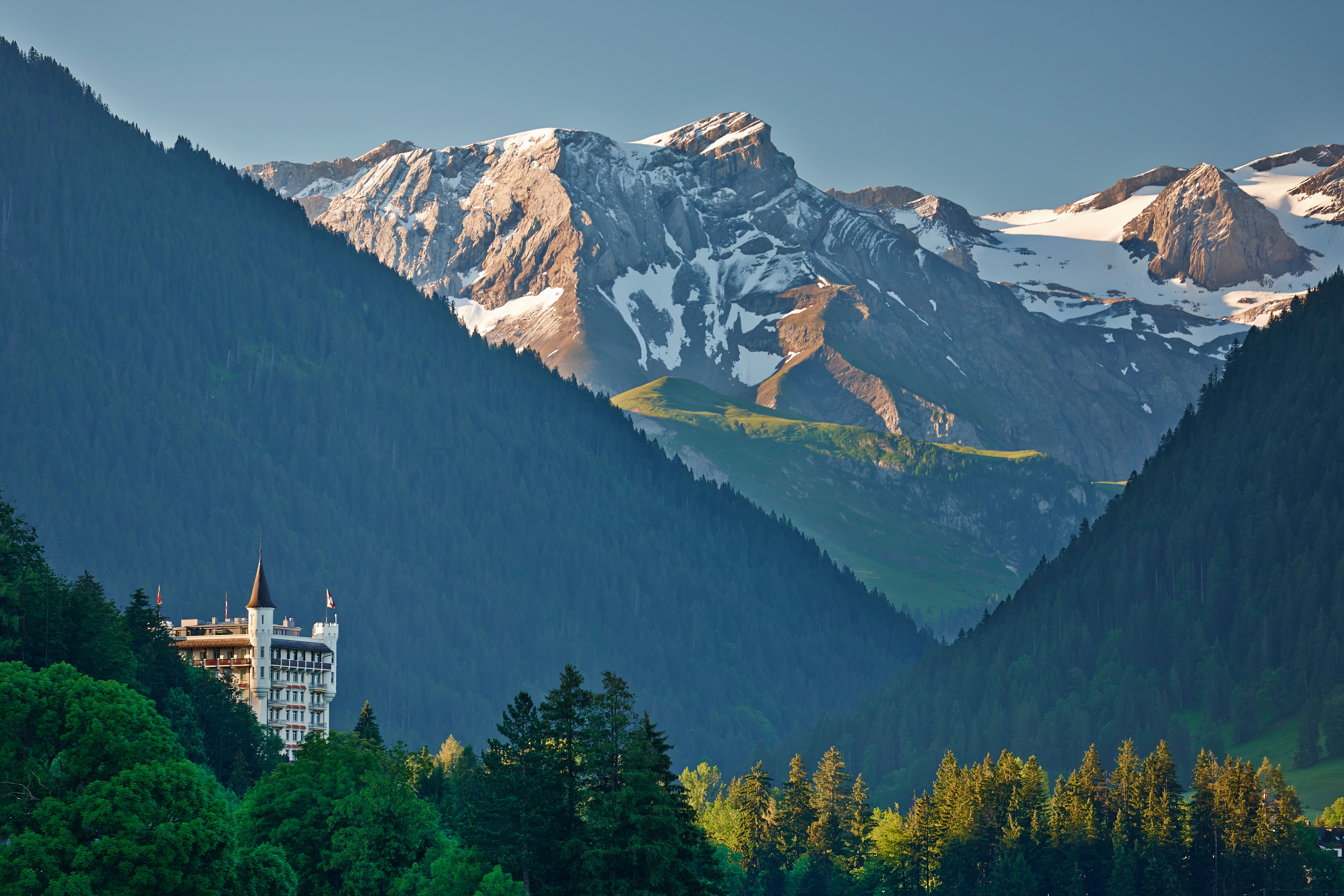 Yannick Andrea
Switzerland is a hiker's paradise. With its stunning mountains, crystal-clear lakes, and lush valleys, there is something for everyone to enjoy. Whether travelers are beginners or experienced hikers, they will find plenty of trails to choose from.
Swiss Deluxe Hotels, an organization featuring 39 properties across Switzerland that are considered among the leading hotels worldwide and embody the prestige of the Swiss luxury hospitality sector, offers travelers a seemingly endless array of hiking opportunities boasting sunrise and sunset views, alpine panorama, and an abundance of wildlife during a summer visit.
Guests at the Tschuggen Grand Hotel are welcome to experience the beauty of Arosa and its unique location firsthand. The contemporary resort sits over 5,000 feet above sea level, allowing guests to tackle higher altitudes. The Arosa-Lenzerheide hiking area provides visitors with 140 hiking trails as well as numerous mountain huts serving Grisons specialties, all easily accessible via the property's private Tschuggen Express mountain railway. With a holistic spa and four restaurants, this idyllic alpine sanctuary provides a place of rest, relaxation, and regeneration when guests are not hitting the trails.
The Kulm Hotel St. Moritz is a doorway for hikers of all levels to experience the Engadin Valley. Travelers can start with the easiest trail, the Muotta Muragl Panorama Trail, which leads them through pine forests and offers magnificent views of the Bernini Mountain range. Alternatively, the more seasoned hiker can continue the spectacular journey up Muotta Muragl. The Segantinin hut hike is another option, taking guests to where Giovanni Segantini climbed up to the Schafberg in Pontresina.
At Castello del Sole in Ascona, hikers are in for a soothing and enriching experience. The beach resort and spa act as a tranquil gateway to Robiei. Located over 6,000 feet above sea level and just below the Basódino glacier, this alpine region is rich with lakes and lush greenery. Guests may also see mountain goats, chamois, marmots or birds of prey on their day-long journey.
Hikers visiting Gstaad Palace are invited to take a four-hour long hike from Lake Retaud to Lake Arnen, ending in Feutersoey. Pedalos and boats are available for hire on the lake Arnen, allowing guests to linger in the tranquil beauty. For family travelers, Gstaad is also home to Saaniland, an adventure park filled with exciting trails and playgrounds.
Surrounded by mountains and the Matterhorn, Riffelalp Resort 2222m pays homage to its breathtaking mountain panorama and provides access to some of the best hiking trails. For those seeking a comfortable hike, the Grünsee hike leads hikers through 800-year-old gnarled trees and stone pines, under the gaze of the Matterhorn. At just 3.1 miles, this hike is great for anyone who wishes to take in the picturesque views. Those looking to extend their stay in the wilderness can hike to the Hörnlihütte for the opportunity to touch the Matterhorn, while the hike to the Monte Rosa hut takes them on a trek through the glaciers.