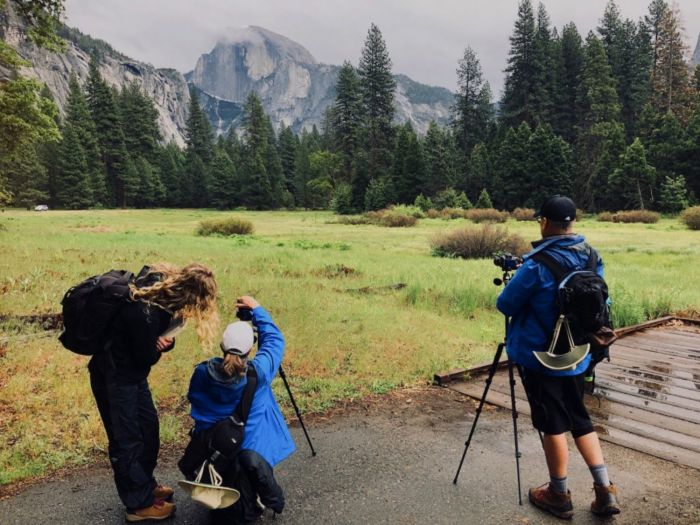 (credit: The Ansel Adams Gallery)
Nestled across nine sprawling acres of rolling foothills at the gateway to Yosemite National Park, Château du Sureau combines the magic of a European chateau and allure of fine dining for a dreamy Yosemite experience. The Chateau partnered with The Ansel Adams Gallery for a first-of-its-kind experience from November 3-5, 2023 along with two additional weekends in 2024 which haven't been announced yet.
Designed to capture the images and scenes made famous by Adams, participants will learn his innovative techniques and walk in the footsteps of the visionary Ansel Adams. Adapted for digital cameras, participants will be led through iconic park scenes and learn how to replicate his use of light. Participants will partake in a walking tour of Cooks Meadow offering scenic views of Yosemite Falls, Half Dome, Sentinel Rock and the Merced River.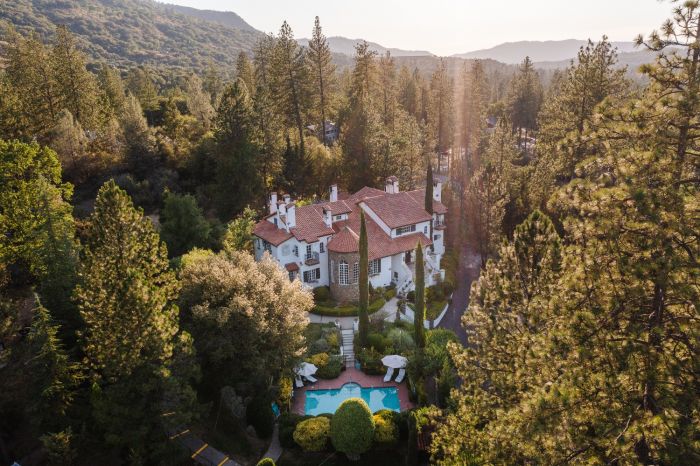 (credit: Chateau du Sureau)
Along with meals and transportation to and from the park and a full-day guided experience in the park for the all-inclusive weekend stay, participants will enjoy the luxurious accommodations and meals at the Chateau. To further enhance the weekend, specialty treatments may also be reserved in Spa du Sureau.
Blending the charm and beauty of France's Provencal region with central California's verdant landscape, this boutique luxury hideaway offers 10 elegantly appointed guest rooms in addition to the private Villa du Sureau. Along with their French-inspired accommodations, The Elderberry House offers an inventive menu and the property also features a full-service spa, outdoor pool and expansive gardens and grounds. With Yosemite National Park just 16 miles away, the Chateau provides a great home base for an adventure travelers' paradise.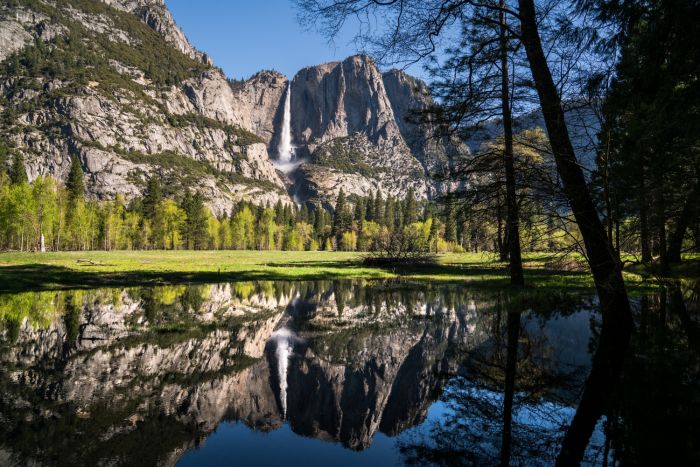 (credit: Visit Yosemite Madera County)
Designed for beginning photographers, hobbyists, and Ansel Adams enthusiasts, book the Yosemite Photography Experience here. Participants will receive a detailed list of required and recommended equipment, which includes wide angle and zoom lens, filters, a tripod and a carrying bag.
Priced at $2,700 double occupancy and $2,350 single occupancy, the 2024 programming dates will also be listed on the hotel's website.