By Eric Meyers Nov. 8th, 2011
Imagine you have the biggest business meeting of your career. You get your suit pressed, grab a new tie, board your plane to LAX and the car rental company you chose doesn't have the car you wanted, so you're stuck with a Chevy Aveo. Gas mileage is great for the environment and all, but it's a far cry from a power move. Now, you can avoid such situations altogether with California Rent-A-Car.


The luxury car rental service is offering a fleet of exotic sports cars and spacious SUVs to their customers in the Los Angeles area. Their lineup already consists of speedy staples like the drop-top BMW 328i and the regal Range Rover Sport, and the lot is getting bigger by the day. Soon, customers will be able to grab the keys to cars like the head-turning Audi R8, Ferraris and Lamborghinis. Or, if you want to combine your eco-awareness with an equally fascinating design, California Rent-A-Car will soon be lending out the Fisker Karma. This plug-in hybrid luxury sports sedan coalesces function and fashion on the road like no other vehicle before.

California Rent-A-Car operates locations in West Hollywood, Inglewood/LAX, Santa Monica, and West Los Angeles, and their reputation for quality service combined with impressive vehicles has made them a favorite client of Hollywood studios and production companies. For more information about rates and rentals, visit them online at CaliforniaRAC.com.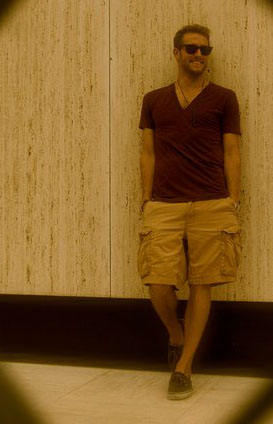 Eric Meyers
Eric Meyers is a native New Yorker who graduated in Journalism at San Francisco State University. While in the bay, he wrote for various publications like 944 and [X]Press. He has considerable experience in many aspects of culture, and holds a minor degree in the subject. Eric Meyers is also an Online Content Creator for The House Boardshop and author of two cover features for Snowboarder Ma...(Read More)