By Jill Weinlein Nov. 13th, 2019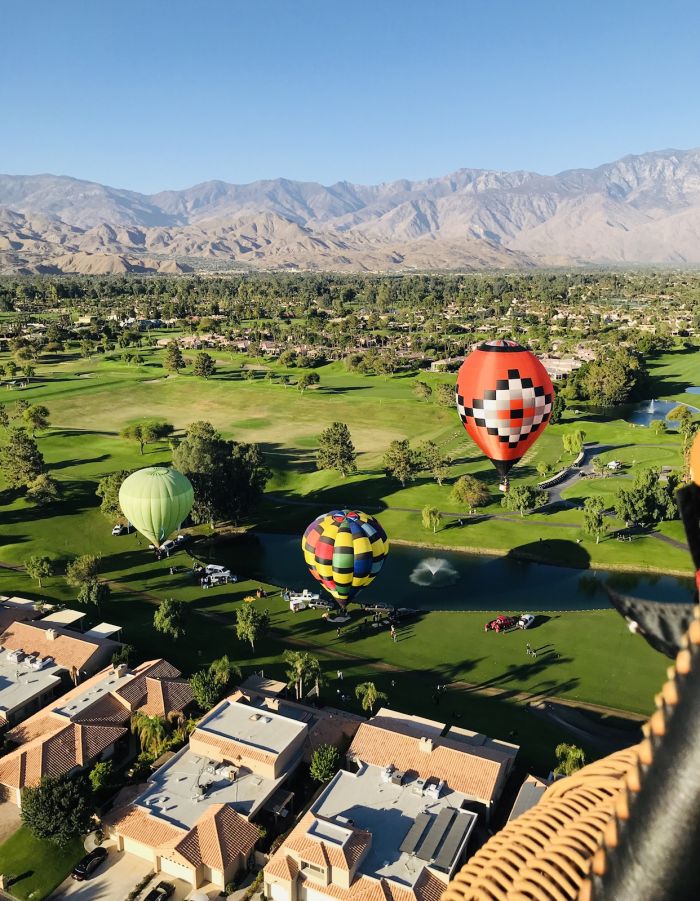 Jill Weinlein
The optimal time to visit The Westin Mission Hills Golf Resort & Spa in Rancho Mirage is in the winter and spring. The sun is shining and the temperature is usually in the mid-70s to low 80s. From November 2019 through March 2020, the resort offers five Grooves at The Westin concerts. Once a month The Westin hosts world-class jazz talent that send their musical notes soaring throughout the resort.
The weekend of Friday, Nov. 22 is the kickoff of the first concert with the annual Balloon Glow Festival. Dozens of colorful hot air balloons are inflated on the Pete Dye golf course as a backdrop. Guests will be dining and dancing to the sounds of featured musical guests Ron King and vocalist Barbara Morrison. King is one of the finest jazz trumpet players, and Morrison is known for her melodic voice and three-and-a-half octave range. Together they sing and play familiar jazz and blues classic.
Tethered balloon rides are available on Nov. 22 from 7 to 8:30 p.m. On Saturday, Nov. 23 hot air balloons will be inflated in the same location, and tethered balloon rides will have guests soar above the resort from 6 to 8 a.m.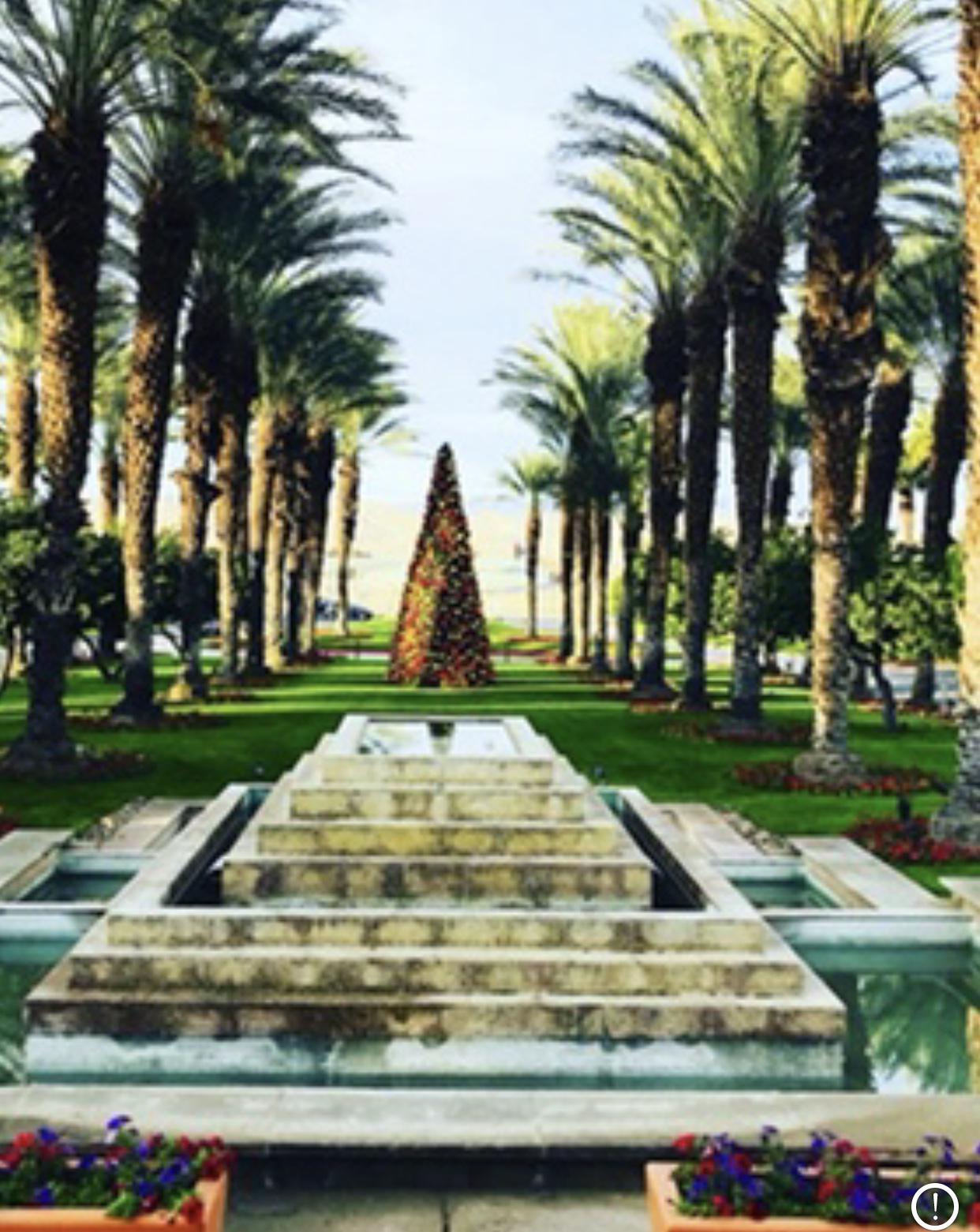 Jill Weinlein
During December, the resort and concert series help locals and guests get into the holiday spirit. Besides festive decorations, on December 6 the Grooves at The Westin features three of the best smooth jazz saxophonists - Michael Paulo, Paul Taylor and Jessy J performing uplifting music while the staff provides seasonal food and beverage cheer.
The first concert in 2020 will be on January 18 when guitar legend Ray Parker Jr., plays along with pianist Kevin Toney and bass dynamo Freddie Washington Jr. One week before Valentine's Day, on February 8, 2020, Peter White performs with his all-star band that includes Gregg Karukas and Michael Paulo. The last concert of the season on March 7 will finish the season with high energy entertainer Rich Braun sending the soaring sounds of contemporary jazz.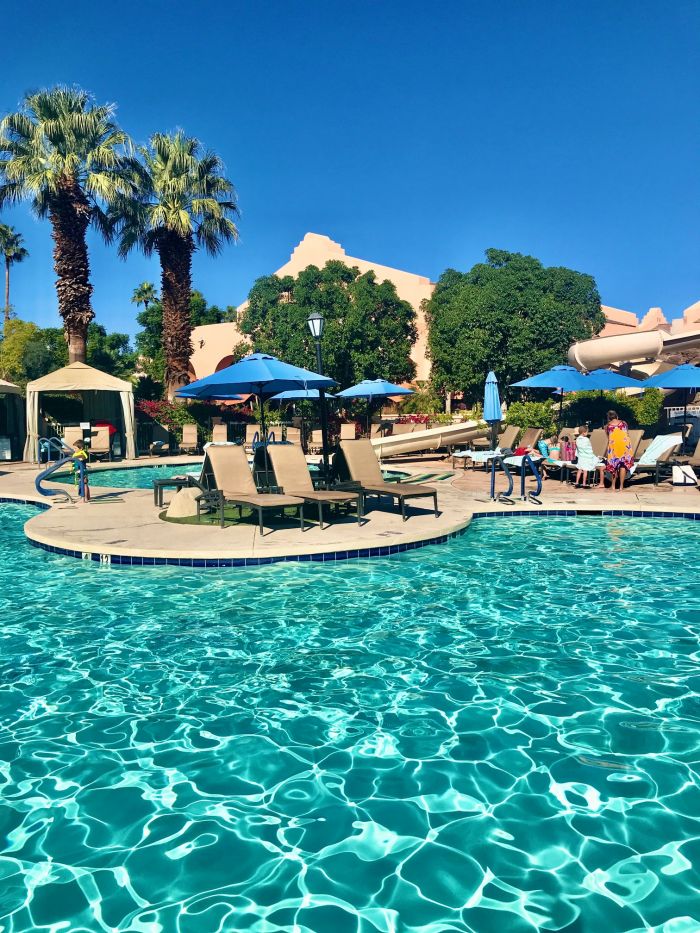 Jill Weinlein
The Westin Mission Hills Golf Resort & Spa offers 512 spacious rooms and suites nestled in the heart of the Palm Springs Valley. Guests can cool down at three heated pools. The lively Las Brisas pool area offers a 70-foot waterslide, two hot whirlpools, an outdoor bar, ping pong tables, plenty of lounge chairs, sunbeds and personal cabana service. The La Paloma Pool is a quieter area with comfortable lounge chairs, shade umbrellas, and a heated whirlpool.
Spread out over 365-acres, the resort offers a luxury spa, championship lighted tennis courts, kids club, and multiple dining options with views of the two championship golf courses. Guests can enroll in two daily golf clinics, one at 9 a.m. and the other at 2 p.m., during October to May. Send the ball soaring as you learn new skills. The 45 minute clinics include a driving range pass for the day and Callaway rental clubs.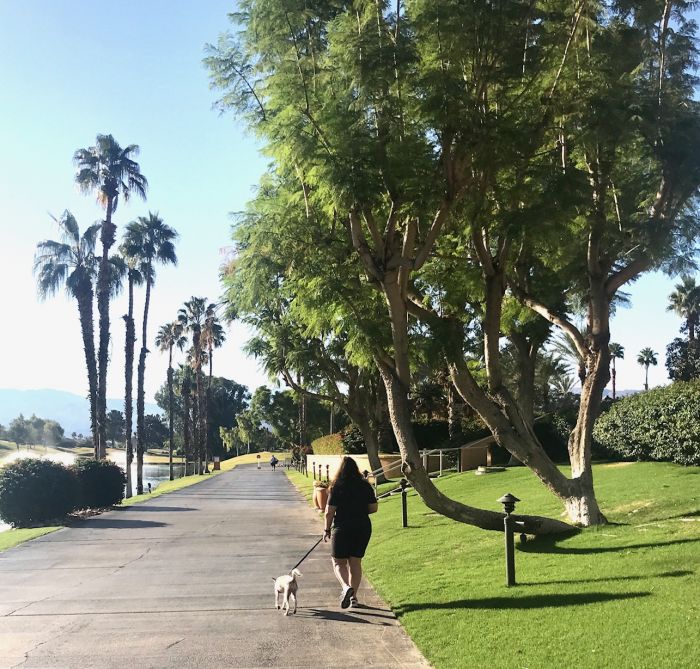 Jill Weinlein
The Westin Mission Hills Golf Resort and Spa is one of the most pet-friendly properties in the Greater Palm Springs area. Dogs under 50 pounds are permitted in Westin rooms as long as they are not left alone. There are plenty of walking areas and outdoor patios for dining with your pet.
For those guests missing their four legged friend or don't own a dog, The Westin Mission Hills offers a Pet Adoption Program located in the lobby. An available dog is in the upscale wooden kennel with a dog house, eager for a pet or walk. In collaboration with Animal Samaritans, Westin Mission Hills has helped 144 dogs (as of Nov. 10, 2019) find forever homes. Guests can sign up to walk and play with the available dog during their stay. Hearts have soared as guests have found their new 'best friend' during their Westin Mission Hills vacation experience.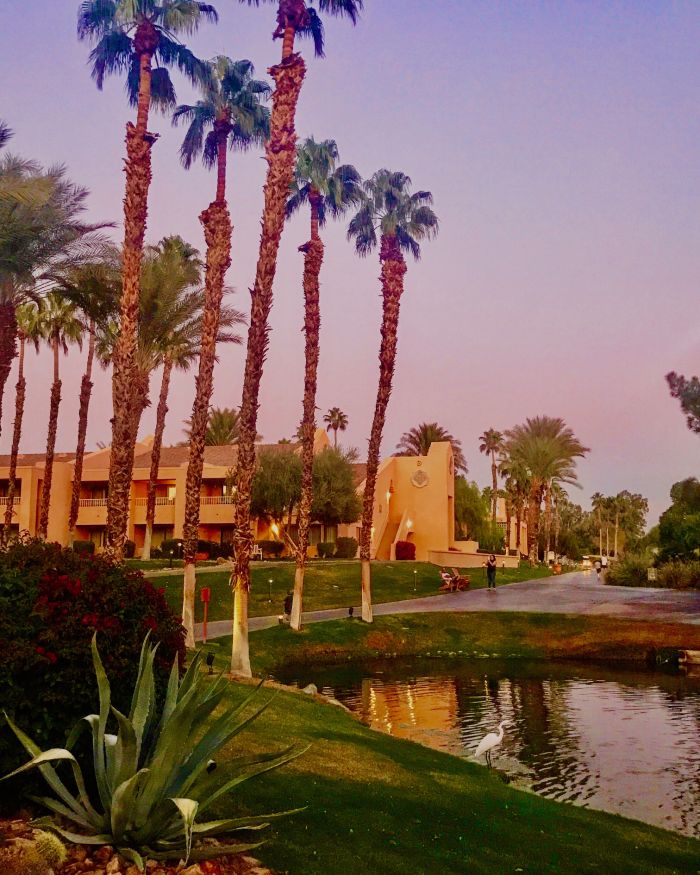 Jill Weinlein
Guests who arrive by sunset on Friday night will enjoy the weekly 'Hello Weekend Reception' outside off the lobby area. Complimentary sangria and light appetizers help travelers get into the vacation vibe. Beer and wine are also available for a nominal fee.
Rooms feature Westin Heavenly bed mattresses and box springs fitted with Westin sheets, down and feather pillows to ensure a comfortable rest. Every room has either a desert garden or golf course view on the ground floor patio or second-floor balcony.
Dining options include the modern Italian restaurant Pinzimini featuring breakfast, lunch, brunch and dinner. The menu offers a lavish breakfast and brunch buffet, plus an array of small antipasti, a variety of pizzas, pasta, egg dishes and paninis. The bar creates handcrafted cocktails, Bellinis, and Italian sodas.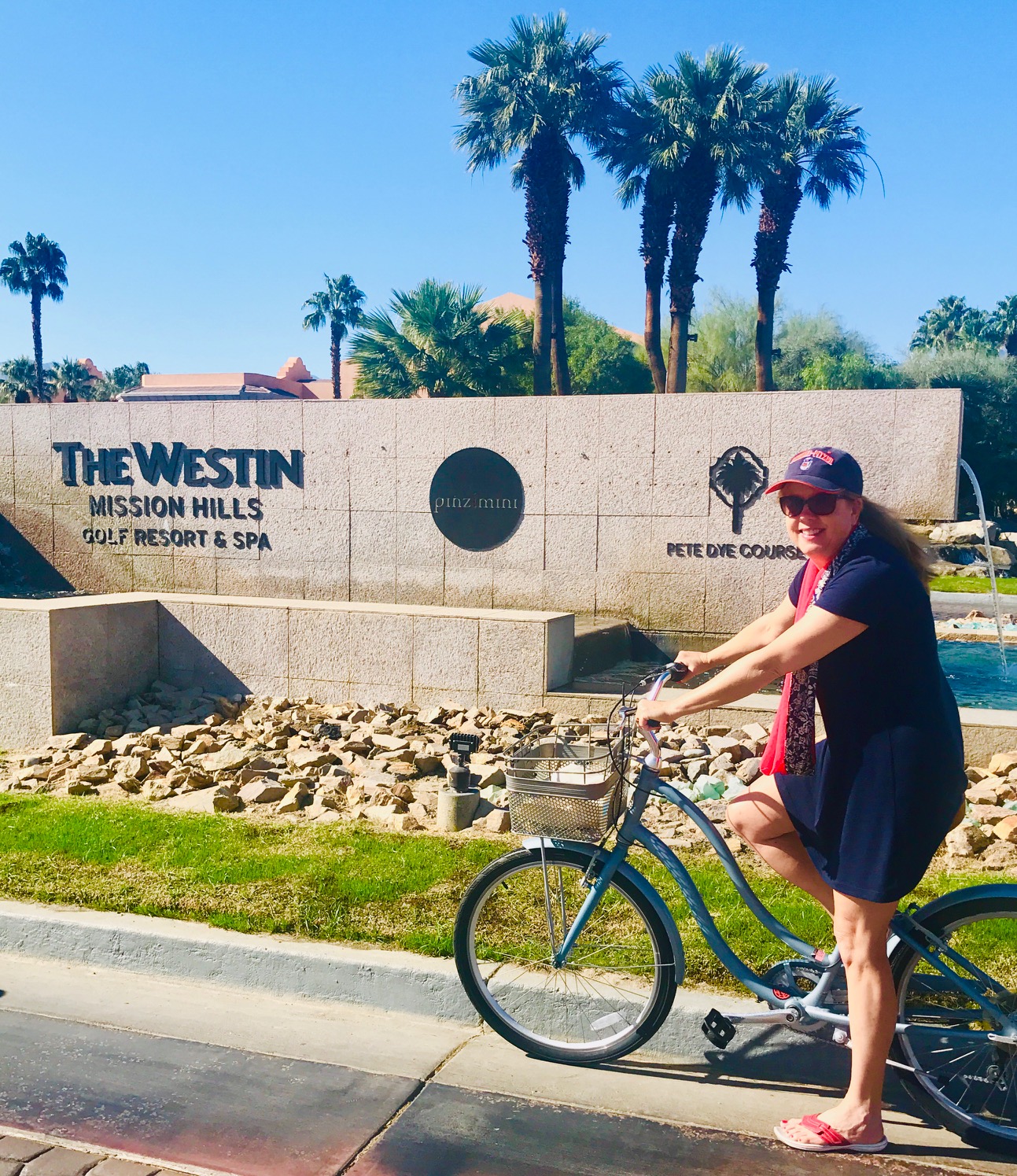 Jill Weinlein
Take one of the resort's newer bicycles for a spin around the resort and Rancho Mirage neighborhoods. Each multi-speed bike is equipped with a basket to hold your water bottle and camera. They are available at the Las Brisa pool area and can be rented by the hour.
The Westin Mission Hills Golf Resort and Spa offers a variety of fun activities to help guests unwind, chill and soar.
Jill Weinlein
Los Angeles based Jill Weinlein covers travel, food and lifestyle destinations for multiple newspapers, magazines and websites. Her areas of expertise include, luxury travel, culinary reviews, cruising and family travel destinations. Born in Los Angeles, Jill studied Communications and Theatre Arts at UCLA. She has a a Dine and Travel blog - www.dineandtravel.me and she writes a weekly restaur...(Read More)