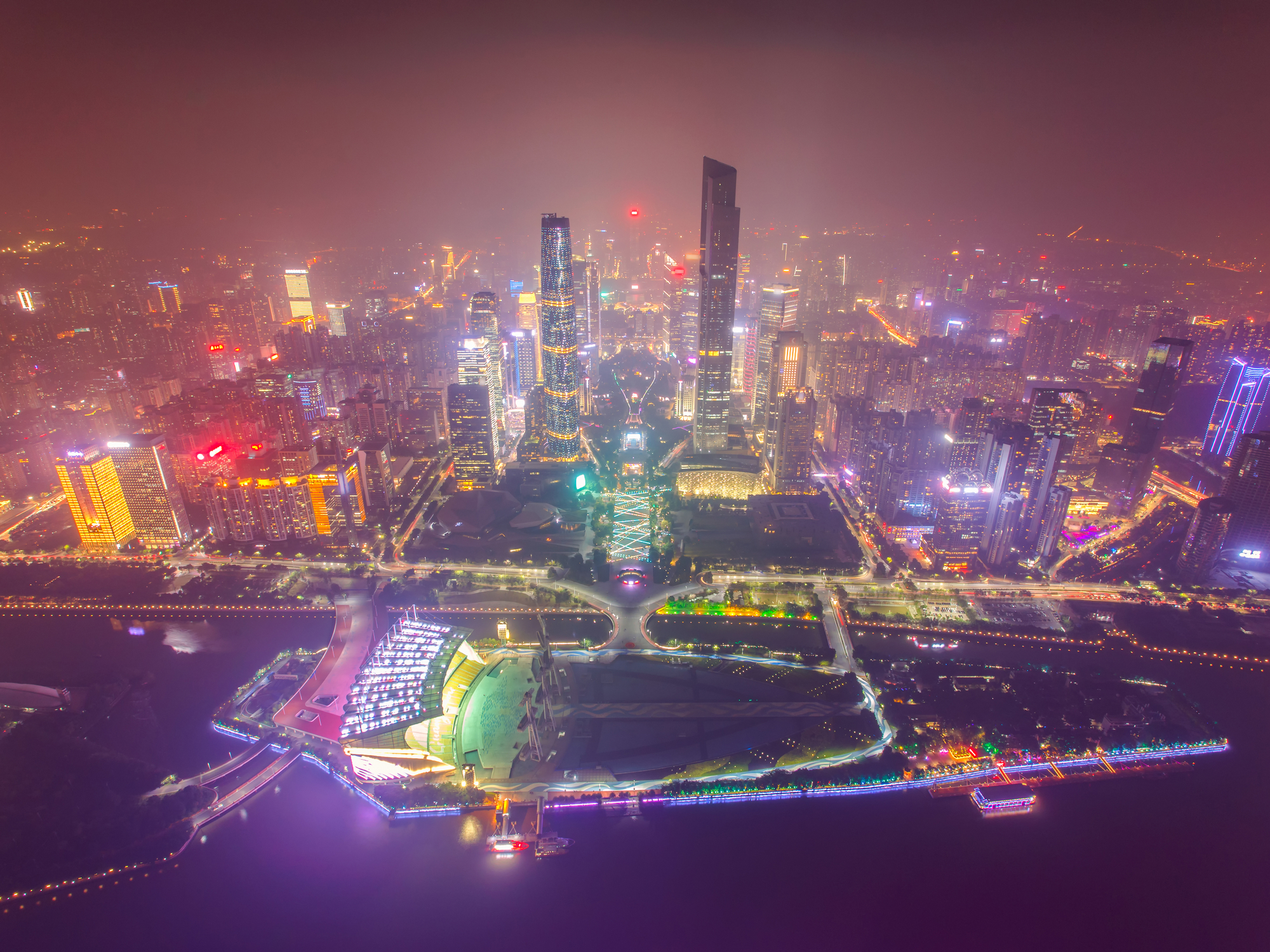 Photo Credit: Shutterstock.com
Three Asian cities in five days, after a 15-hour flight, crossing the International Date Line and entering another hemisphere. Exhausting? Yes. Exotic and exhilarating? Yes and another yes. This trip promises to be a whirlwind through Macau, Hong Kong, and Guangzhou (loosely pronounced gwahn-joe).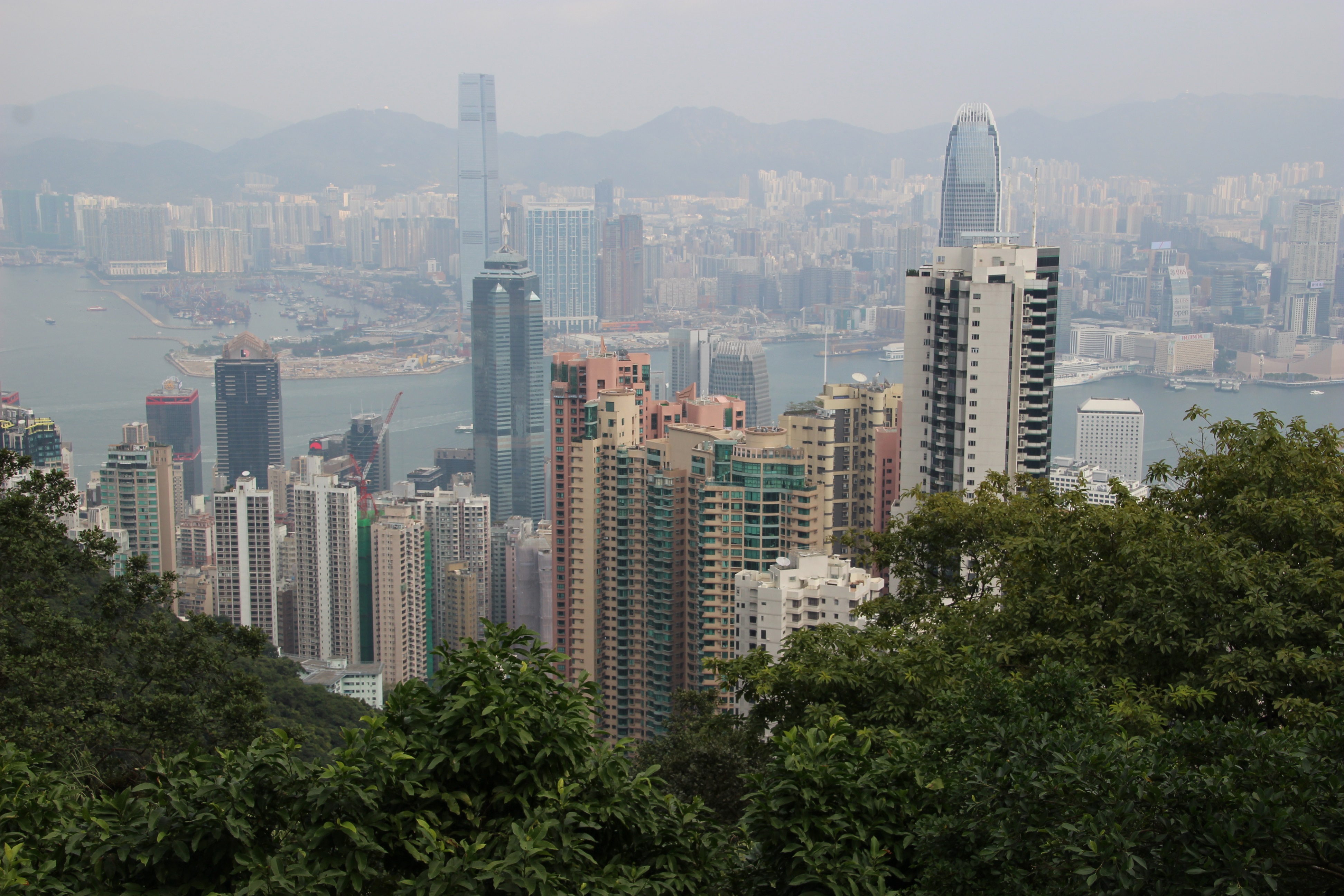 Photo Credit: Cynthia Dial
Yet in the end, this particular trio of cities serves up a sampling of characteristic aspects that define China. Granted, few itineraries to the world's largest country are void of Beijing and Shanghai, but to get a feel for this 3.7-million-square-mile nation in mere days, a Guangzhou-Macau-Hong Kong combo is a doable alternative. Here's a peek into the highlights of each destination: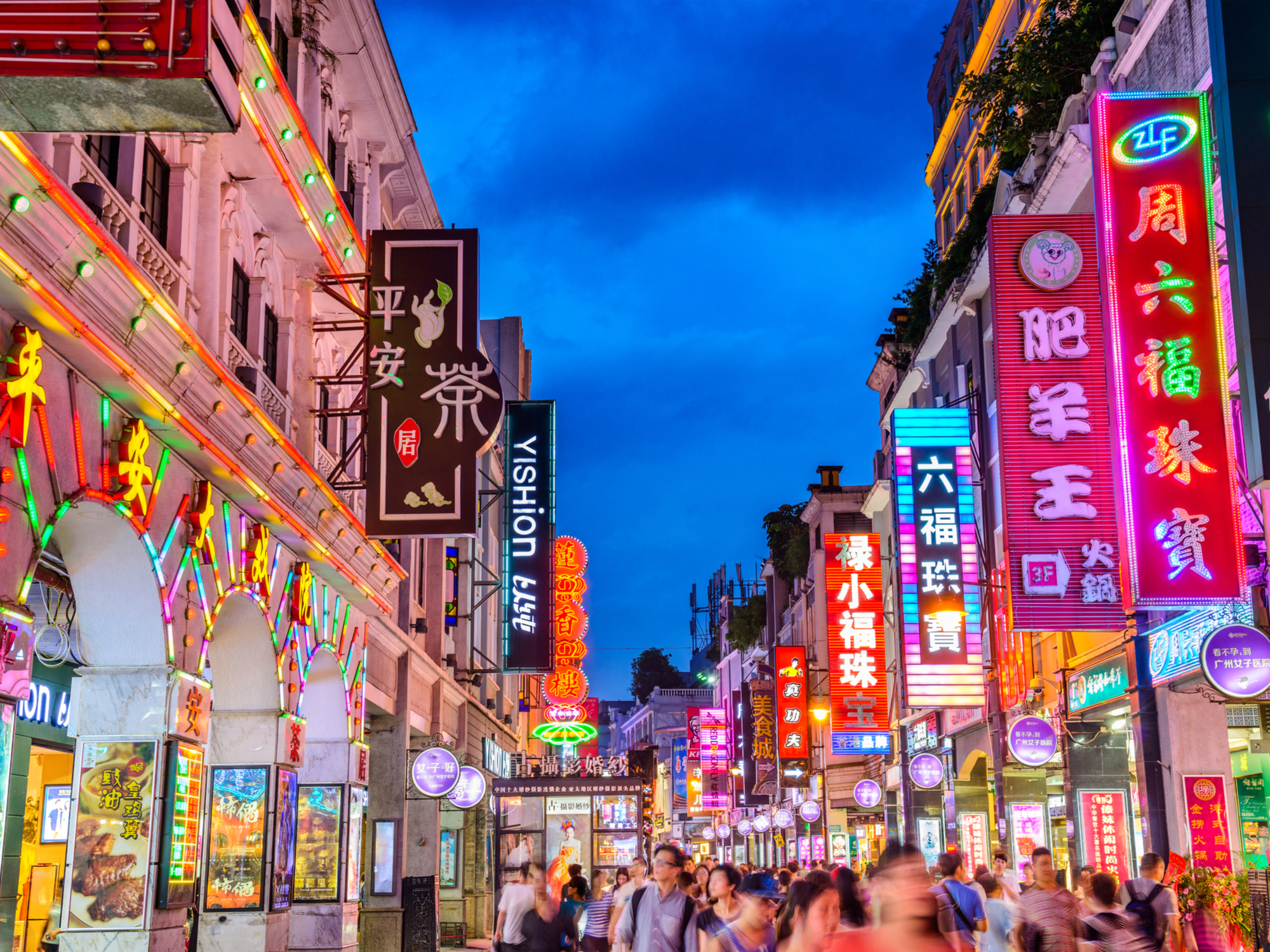 Photo Credit: Sean Pavone / Shutterstock.com
Formerly called Canton and home to 14 million, the megalopolis of Guangzhou is, at first glance, a study in dichotomies: around-the-clock traffic and neon lights complement a skyline of scrapers contrasted by early morning tai chi, laundry drying from high rise windows and skimpy napkins served with meals at most restaurants. Frequent smog creates a landscape one might imagine if viewing through a soft-focus lens and road signage is refreshingly simple but direct: "No Drunken Driving" and "Waste Dispensing Prohibited."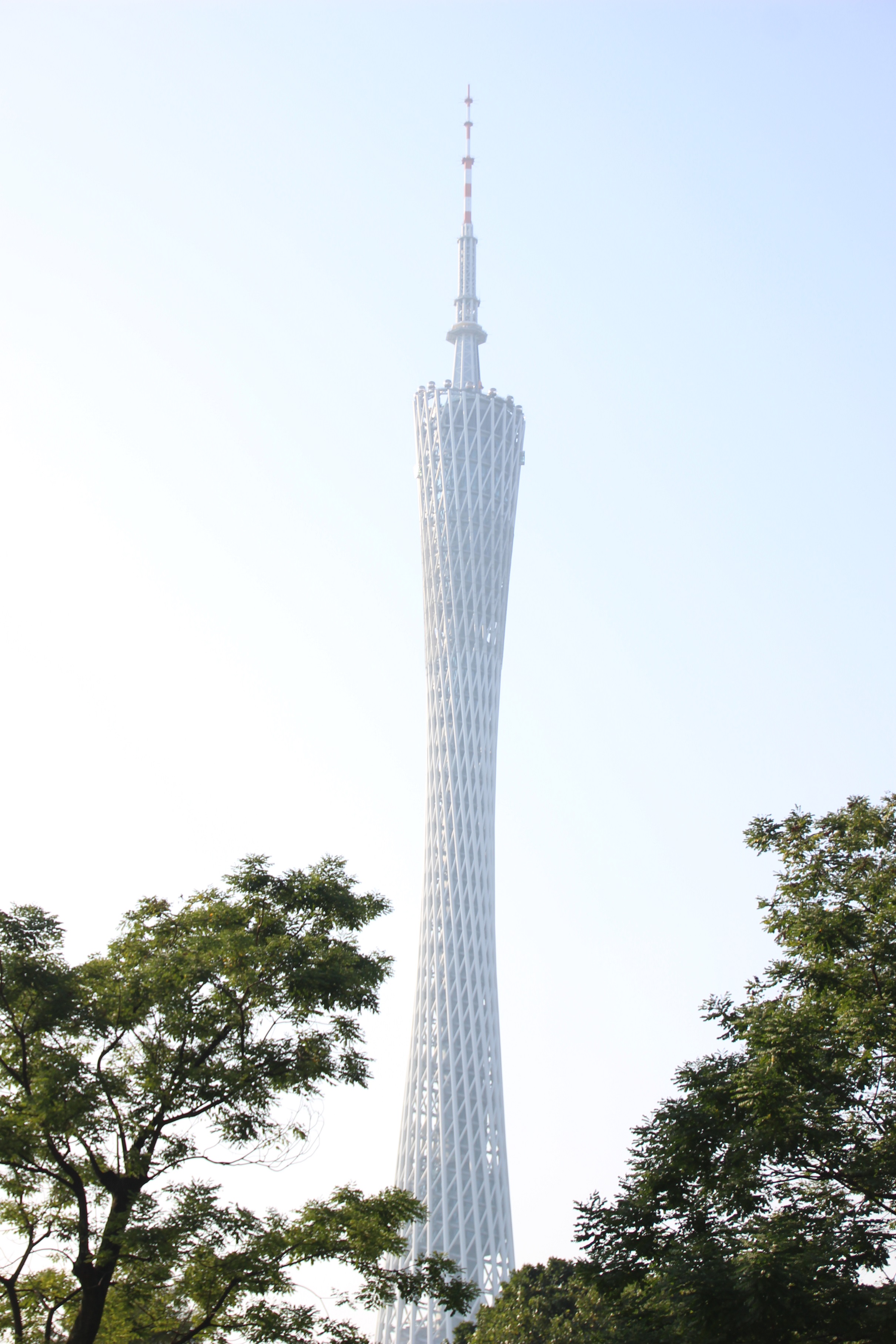 Photo Credit: Cynthia Dial
Known for an alphabet's worth of appeal, the ABCDs of China's third largest city are architecture, business, city lights and dim sum. Upon arrival at the modernistic Baiyun International Airport, its high-ceiling, layers-of-glass look is only a preview to the city's impressive structural style; vertical living at its architectural best. Among its noted edifices are CTF Finance Centre (1,739 feet), CITIC Plaza (1,280 feet) and The Pinnacle (1,149 feet); and at the center of these soaring structures is Canton Tower. A thin, twisted spire that reaches 1,969 feet skyward, it was created for the 2010 Asian Games and is the city's most visited attraction. Overlooking the Pearl River, it represents China's highest sightseeing tower (earth's third tallest) and the Sky Walk from its 32nd floor to the 64th floor is said to be the world's most challenging.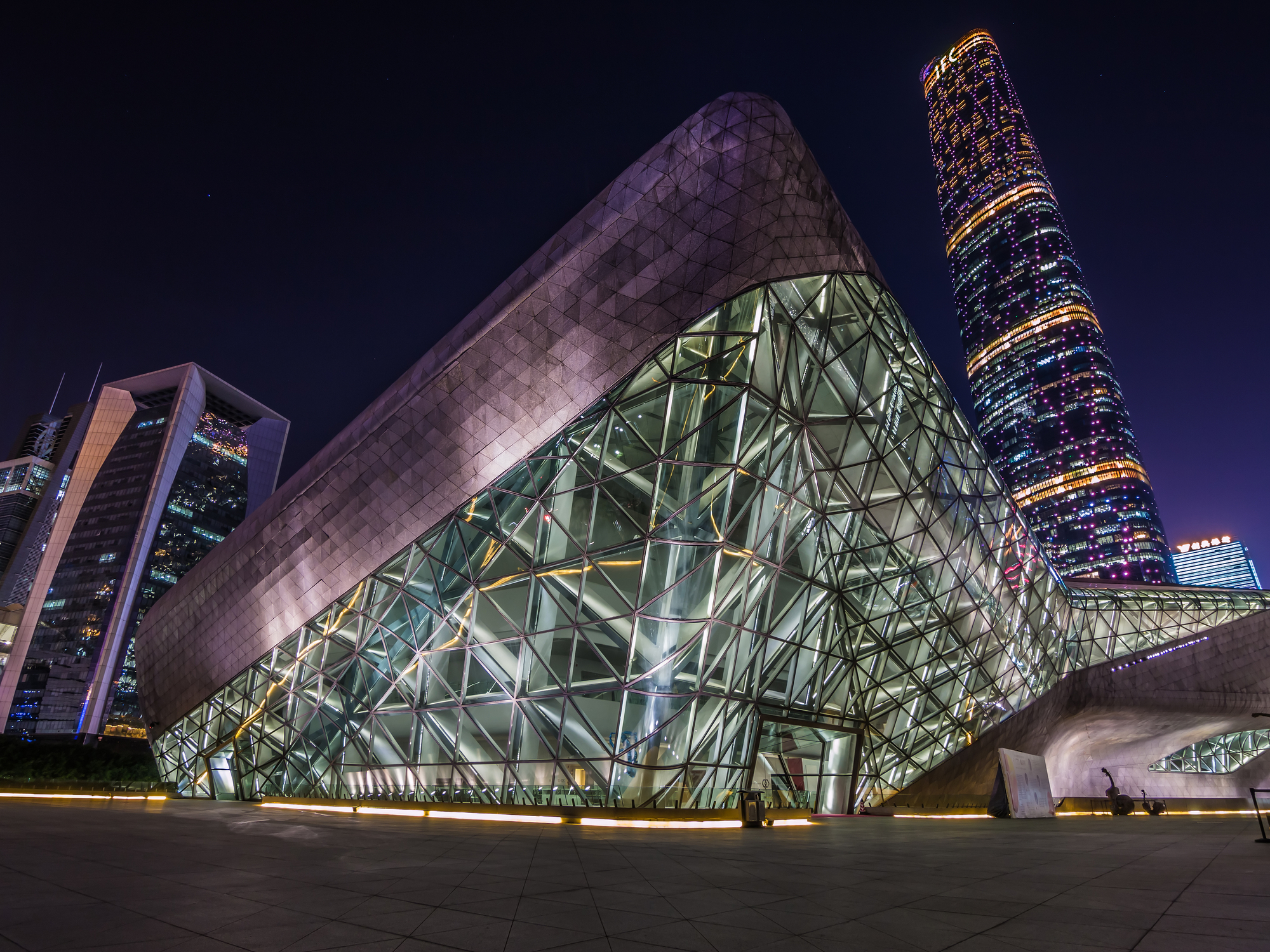 Photo Credit: Shutterstock.com
Located in the province of Guangdong, Guangzhou is a key player in China's business/economic scene, due in no small part to its prime locale near the South China Sea at the starting point of back-in-the-days' Maritime Silk Road. The country's most populous province, it also has the highest GDP in China, is home to the nation's most billionaires and generates one-eighth of its economic activity. The results of this business setting are many, including the attraction of such large-scale international exhibitions as China Import and Export Fair and China International Tourism Industry Expo.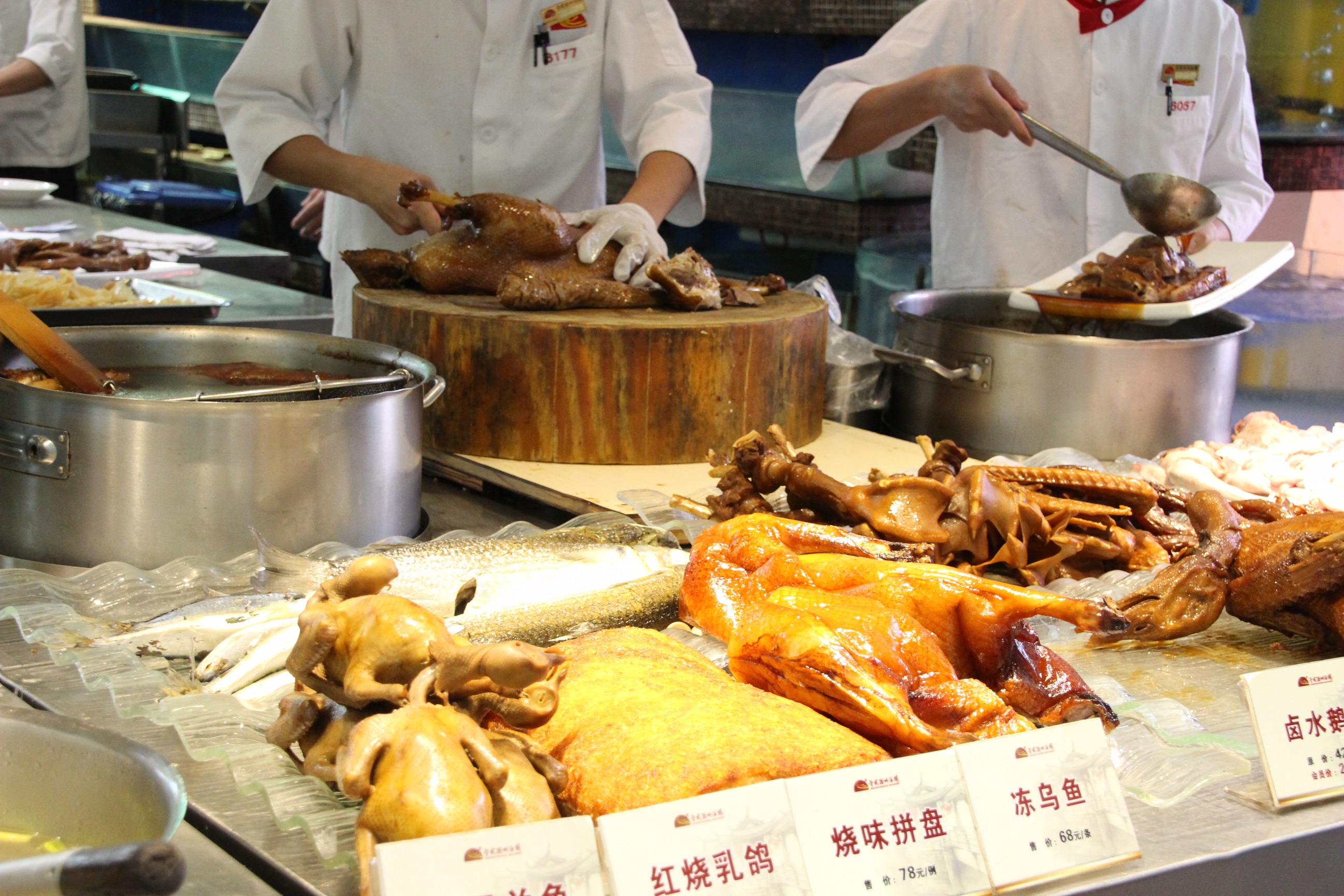 Photo Credit: Cynthia Dial
Each night is like a festival in Guangzhou with neon lights defining the shapes of the city's structures: its bridges, buildings and Canton Tower. The best way to experience the energy that envelops the city is a nighttime Pearl River cruise, in addition to sampling its bars and discos.
Home of dim sum, the gastronomy of Guangdong is noted as one of China's eight major cuisines. Specialty food choices include shrimp dumplings, horse-hoof cakes, glutinous rice spirits, steamed barbecue pork buns, fresh living seafood (local favorite: Guangdong seafood porridge), such distinctive produce as dragon fruit and lychee, and desserts from sweet red bean ice to ginger milk custard.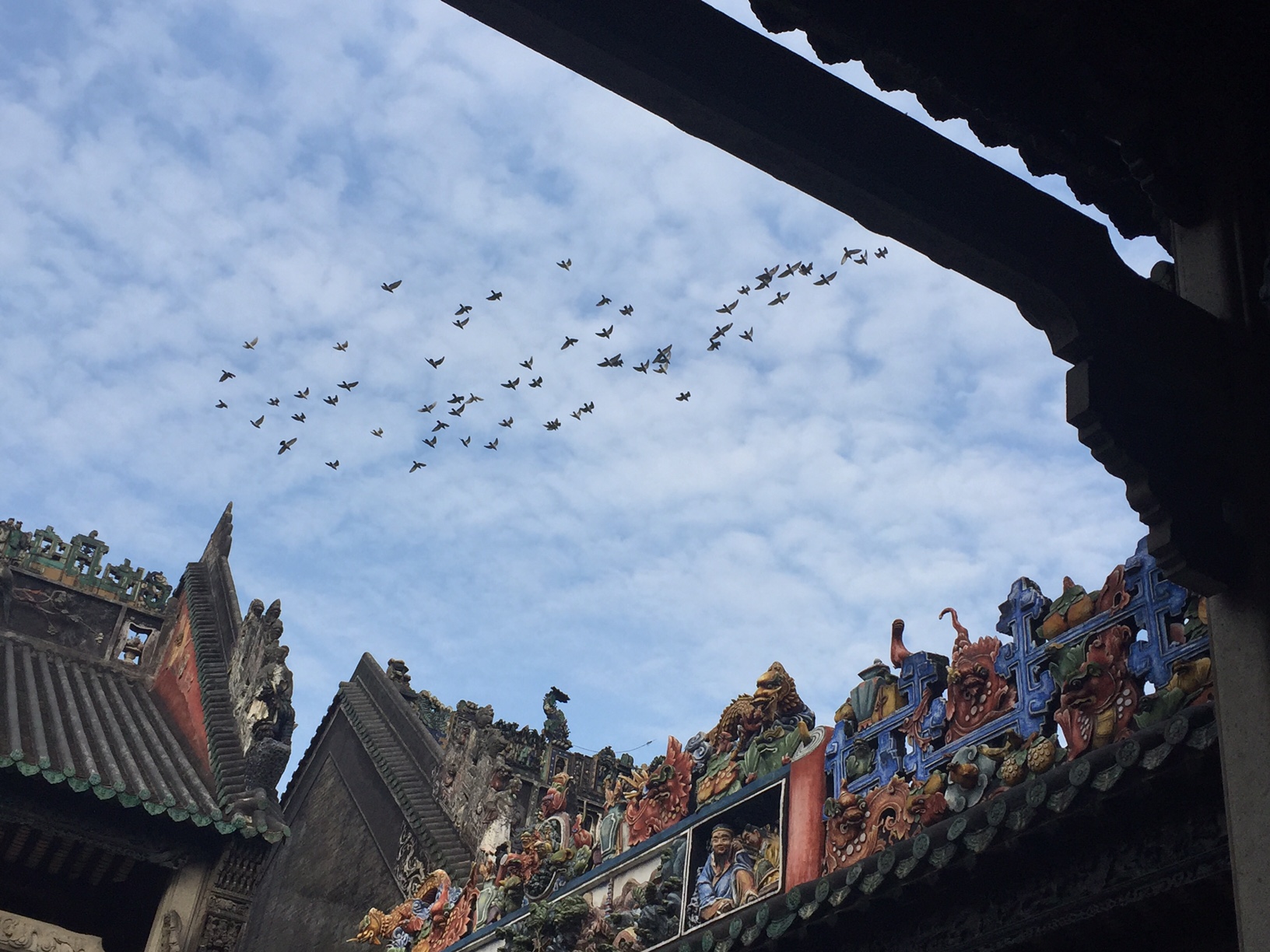 Photo Credit: Cynthia Dial
Beyond these enticements are the nearby Golden Coast (at more than 2,500 miles, it's China's longest shoreline) and the 2,000-year-old Lingnan culture, known for Kung Fu, Cantonese opera and dragon boat racing (celebrated on the fifth day of the fifth moon of the lunar cycle, it was last held on June 12, 2017).
To best experience this culture are visits to the Lingnan Impression Garden and the Chen Clan Ancestral Hall. Located on a small island, Lingnan Impression Garden replicates the past with houses and temples constructed in traditional Cantonese style, taking visitors to the old Guangzhou city of yesterday. Famous for its grandness, Chen Clan Ancestral Hall is a well-preserved Han building of the late Qing Dynasty known for its incomparable wood, stone and brick carvings, clay sculptures, pottery adornments and iron embellishments—all found throughout the temple on the roof's eaves, down its halls, in the courtyards and along the corridors.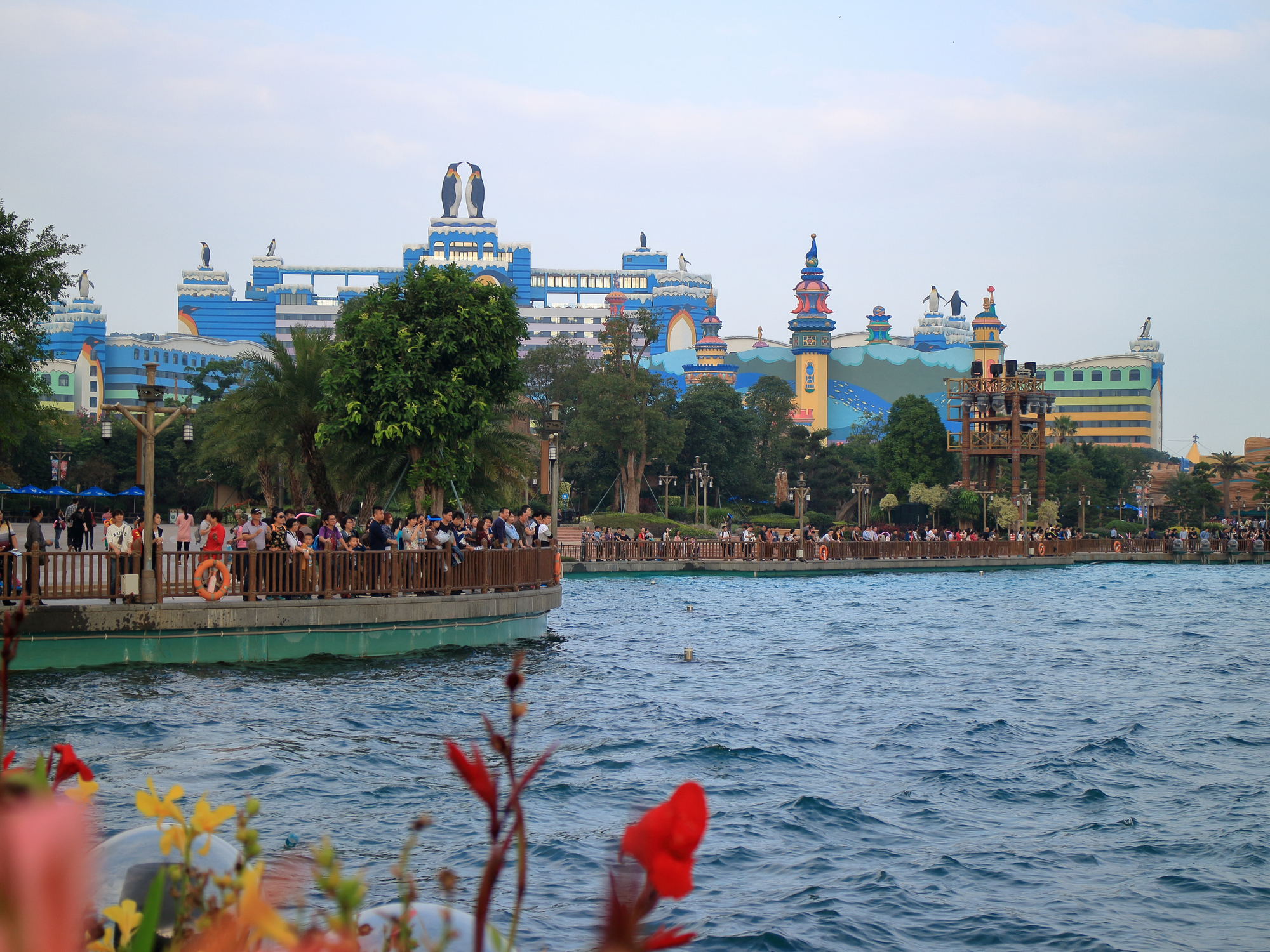 Photo Credit: Windyboy / Shutterstock.com
As the province borders Hong Kong and Macau, Guangzhou is less than 70 miles from Macau and 75 miles along the Pearl River from Hong Kong—thus their inclusions.
In route to Macau a fun stop is Zhuhai City's Chimelong Ocean Kingdom, one of the world's largest aquariums with 1,500 different kinds of fish, and its over-the-top themed hotels best described as "Vegas meets Disney meets Dubai." The resort hotels include Chimelong Penguin Hotel, Chimelong Circus Hotel and Chimelong Hengqin Bay Hotel (known for its elegantly-executed water theme, it is the recipient of such accolades as the world's 2015-2016 leading themed hotel).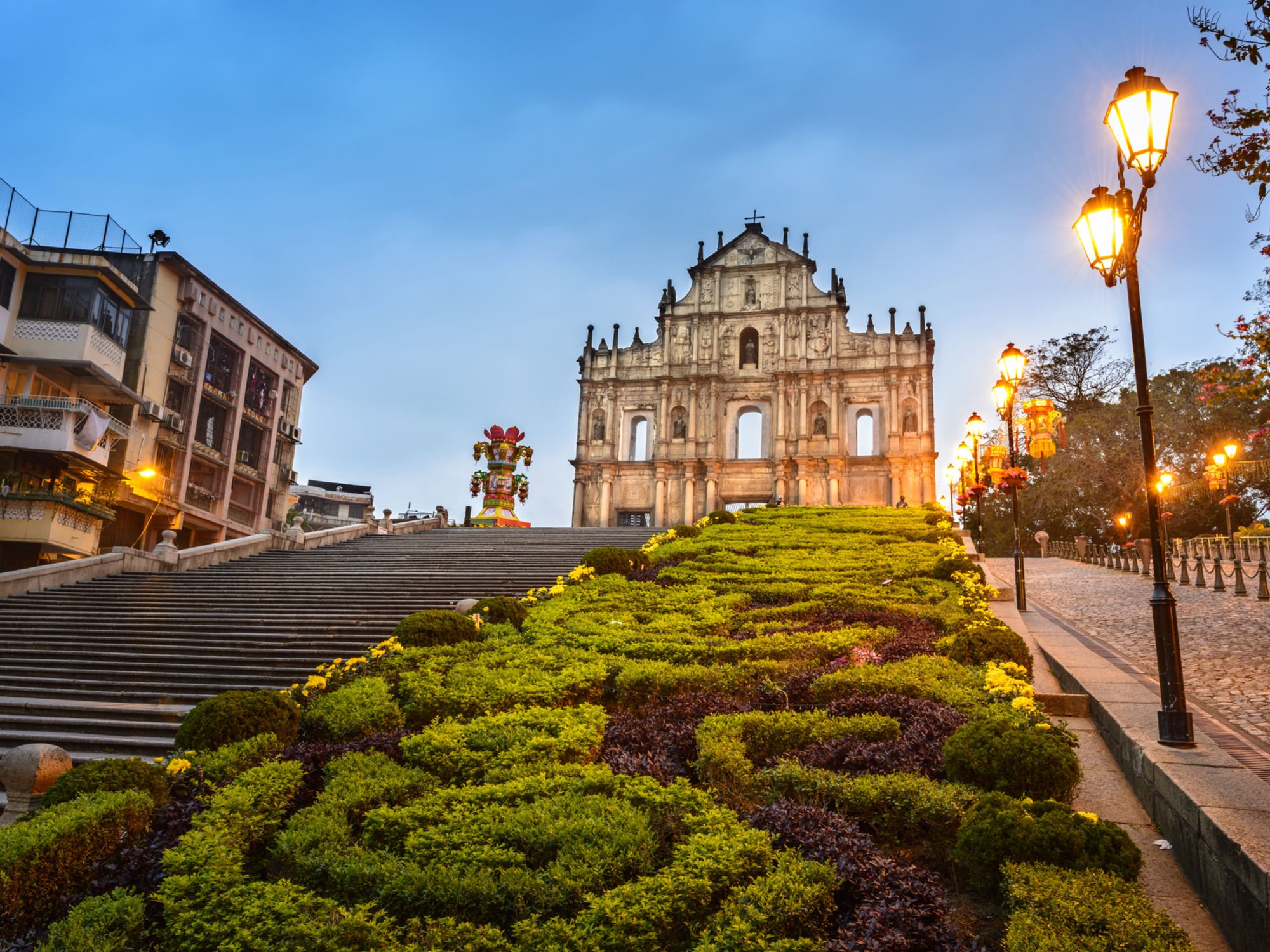 Photo Credit: Shutterstock.com
Macau is a destination of glitz, glamor and gambling. This tiny, less-than-12-square-mile territory is an autonomous region of the People's Republic of China. As the country's only area where gambling is legal, it is known as the "Las Vegas of Asia," offering such hotels as The Venetian (an almost exact replica of the Las Vegas original), The Parisian Macau (reminiscent of Vegas' Paris Hotel), Wynn Macau and Four Seasons Hotel Macau. Beyond its gaming opportunities is its polar-opposite but equally popular attraction, Historic Centre of Macau. Named a UNESCO World Heritage Site, it spans eight squares, has 22 historic buildings and as a former Portuguese colony, represents the most complete European architectural collection within China and its territories. Its most treasured icon is St. Paul Ruins (pictured), a standing façade of China's first Catholic church, which was originally constructed in the 1580s, destroyed by fire several times and rebuilt in the 1600s.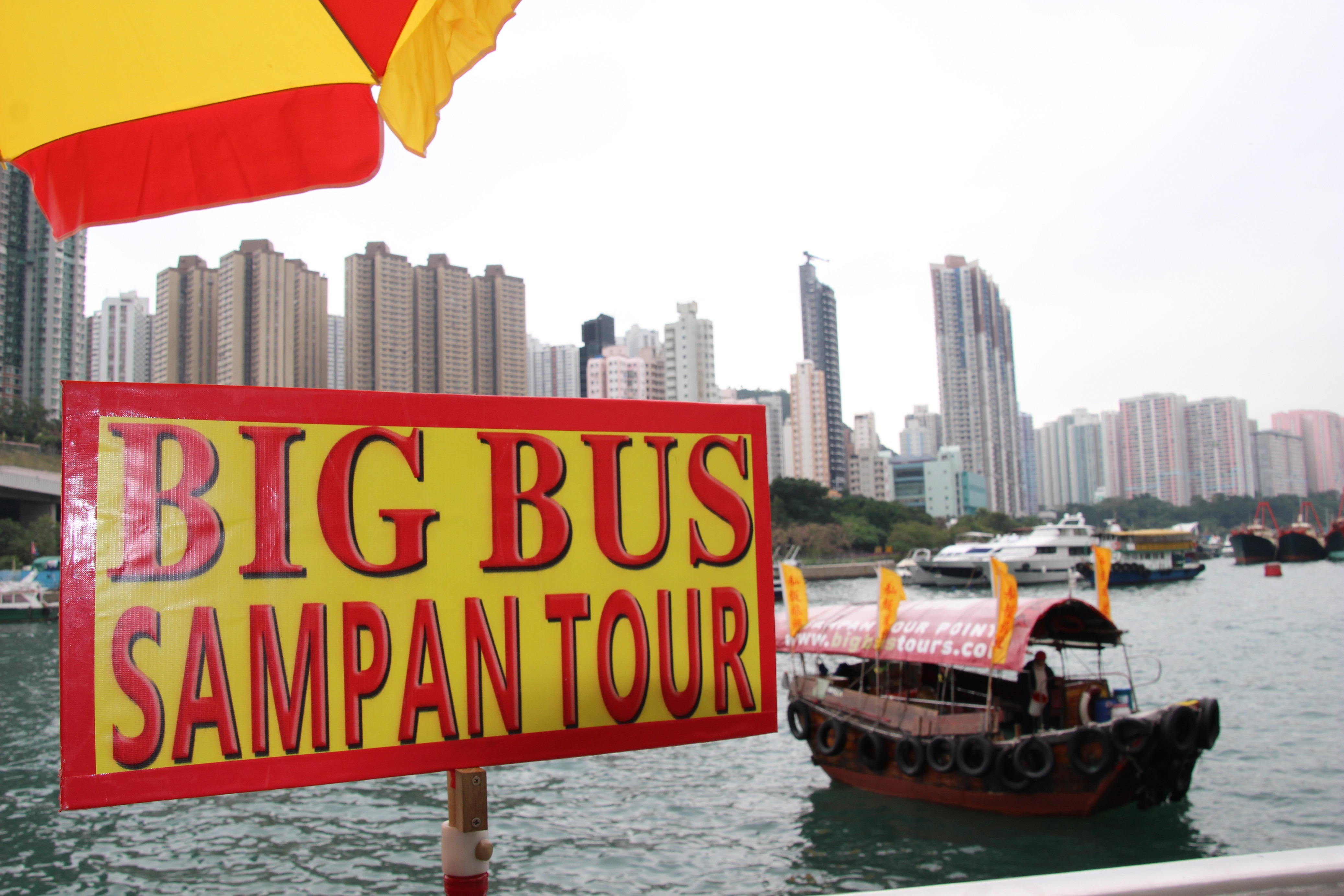 Photo Credit: Cynthia Dial
Just a 90-minute ferry ride from Macau is the glamorous, cosmopolitan, world-class city/territory of Hong Kong (also an autonomous region of the People's Republic of China). Despite its 1997 handover from Britain to China, it is a beckoning blend of the two countries: traffic and driving regulations follow British procedures, the monetary system is based on the Hong Kong dollar, official languages are Cantonese and English and the region adheres to capitalism, not communism. Attractions range from viewing the destination from the birds-eye overlook atop Victoria Peak after reaching it by tram, visiting Aberdeen Fishermen Village (Hong Kong's first developed area) for a sampan ride and a meal at its floating restaurant, a stop at Repulse Bay to dip one's toes in the water and a ferry ride to Kowloon for its many shopping and dining attractions.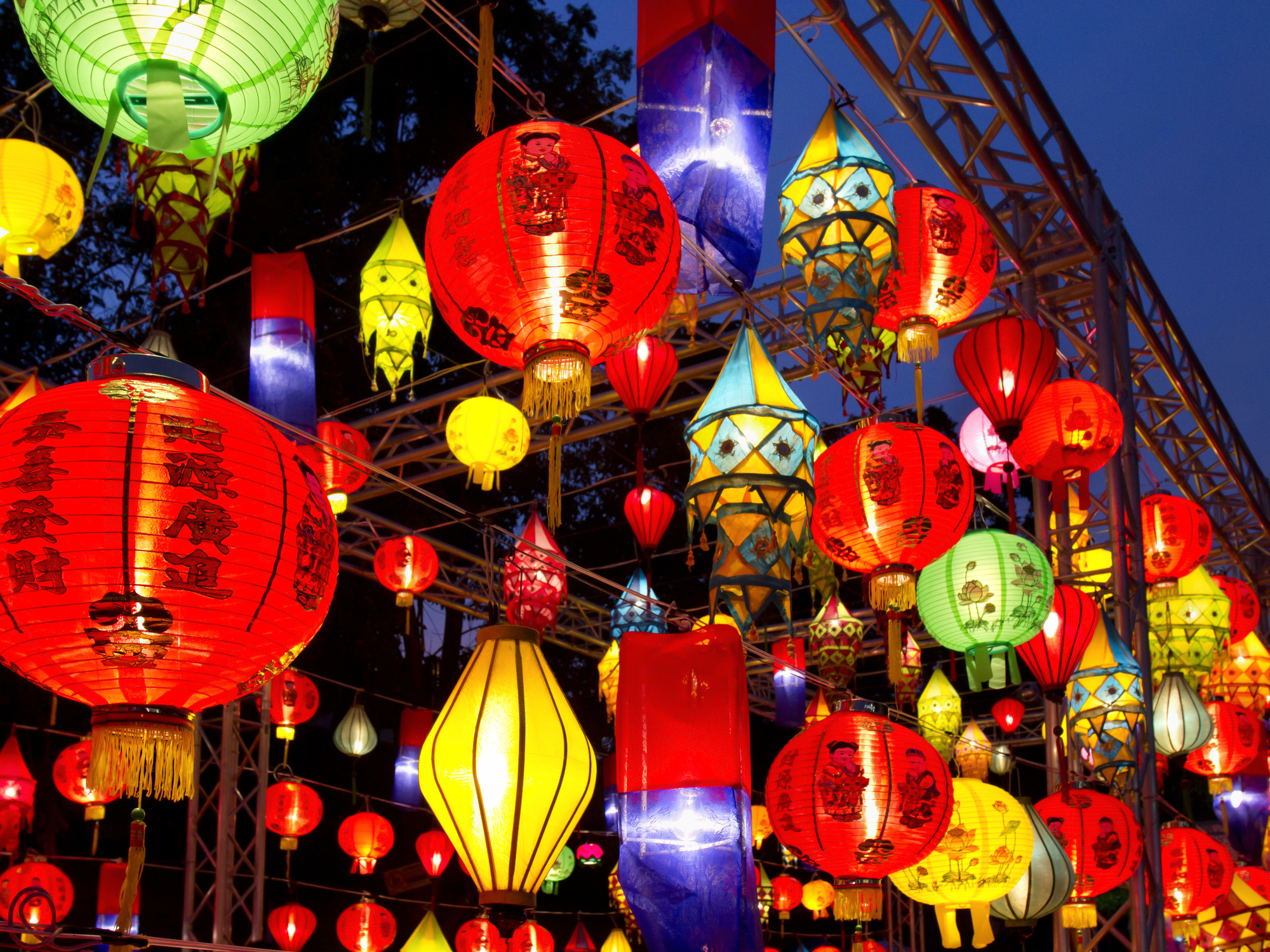 Photo Credit: Shutterstock.com
My departure was all too soon, but the memories crammed into the quick trip are many and multi-faceted. With the proximity between each city being so close, it was easy to make the most of limited time. One country, three destinations and too many exclusively-Chinese encounters to count—this is the Guangzhou-Macau-Hong Kong combo.