Lena Katz View Profile

Sr. Travel Correspondent | JustLuxe
City of Dreams: Inside a Macau, China Mega-Development
Aug. 1st, 2011 | Comments 0 | Make a Comment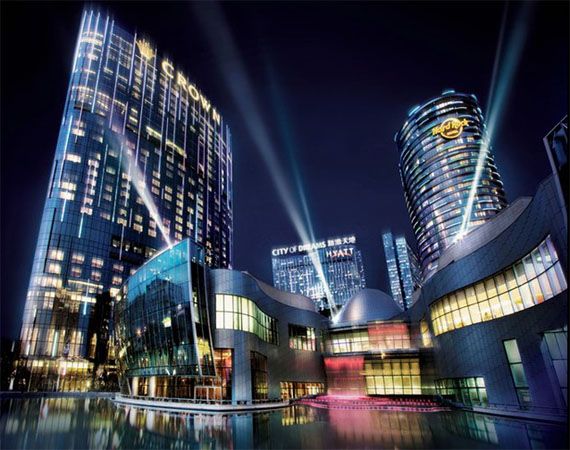 Photo Courtesy of City of Dreams
An iconic rock 'n roll brand, an upscale business travel stalwart, and an Australian-Macanese joint project are the three hotels that comprise the City of Dreams — one of the newest and most Western-friendly mega-developments in
Macau
.
The Hard Rock is the favorite for young hipsters who have come over from Hong Kong or might be from mainland China, but have borrowed plenty of culture from America.
The Grand Hyatt is the hotel most likely to make American businessmen feel comfortable, and the one most avidly courting convention/MICE business. And the Crown is a wild card. Though Americans may not know the brand, it's Australian in origin; and this location, a joint venture between James D. Packer, Executive Chairman of Crown, and Stanley Ho's son Lawrence Ho, is a handsome hybrid of luxury aesthetics.

Although the casino is the City of Dreams' raison d'etre, it doesn't dominate the complex as a casino in a similar hotel mega-complex in Las Vegas would. In other words, you don't have to walk through it in order to get to your room/dinner reservation/street access/everywhere else. Instead, the main casino is located on its own level, with some shared floor space and some that falls within specific hotel borders. There are more than 250 gaming tables here. A further 125+ are secreted within private gaming rooms.


If not seeking out the gaming area, guests can bypass it pretty easily...as is demonstrated nightly when 2,000 people come to see City of Dreams' production spectacular, The House of Dancing Water. Conceived to be the complex's star attraction, this show cost $250 million USD to create, and was created and executive-produced by Franco Dragone, founding creator/director of Cirque du Soleil.



It's a theater-meets-acrobatic-meets-special-effect extravaganza, with a submersible stage (spoiler: that turns into a high-dive pool) and some hair-raising specialty acts. The House of Dancing Water draws max-capacity crowds to City of Dreams, many of whom are not staying or playing on-property. This, as odd as it seems, has been the goal of all the "new" Macau developers: to attract not just the day-tripping gambler crowd, but people who will actually see the shows, eat in the restaurants, check out the nightlife, and stay three or four nights. It's been a challenge, but this show's ability to bring crowds in from other places is definitely a promising sign.


Not nearly as mega as the House of Dancing Waters, but still tons of fun especially if there are young boys in a group, is the colorful 360-degree multimedia show Dragon's Treasure. It's a loud, flashy, state-of-the-art special effects romp that takes place in the dome-shaped Bubble Theater. The experience is best described as "Lite Brite crossed with IMAX, on steroids" and utilizes 30,000 LED lights and one-of-a-kind audiovisual technology.



When it comes to food and beverage, the bars within City of Dreams seem to merit "destination" status more than the restaurants. The lobby lounge at Grand Hyatt is so perfectly urban-center-elegant, with its glowing oval bar and the eye-catching stainless steel sculpture suspended from the high ceiling above. If you frequent the luxury lobby bars in Manhattan, San Francisco or London, you'll immediately gravitate to this Hyatt version because it seems so familiar.


The Hard Rock, meanwhile, is working hard to create the signature nightlife/entertainment scene that it has in so many U.S. locations — bringing mixologists to the Flame Bar, and promoters Hed Kandi to throw pool parties at Wave. These efforts have had mixed success, but still earned the Hard Rock a spot on any "Best of" party lists that include Macau. For more information, visit CityOfDreamsMacau.com.
Featured Luxury Hotels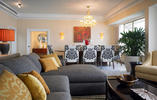 Kauai, United States
The St. Regis Princeville Resort
The St. Regis Princeville Resort marks the legendary brand's first resort in...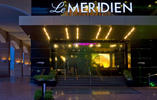 Panama City, Panama
Le Meridien Panama
On the edge of the Bay of Panama overlooking the old and new quarters of the...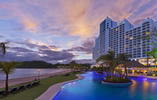 Panama City, Panama
The Westin Playa Bonita Panama
Discover complete rejuvenation at the natural refuge, where a serene beach...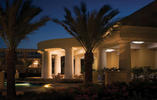 St. Maarten, Netherlands Antilles
The Westin Dawn Beach Resort and Spa, St. Maarten
The Westin Dawn Beach Resort & Spa, St. Maarten is an island treasure...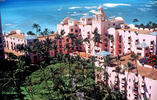 Waikiki, United States
The Royal Hawaiian, a Luxury Collection Resort
Welcome to The Royal Hawaiian, a Luxury Collection Resort, affectionately known...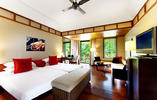 Langkawi, Malaysia
The Andaman, a Luxury Collection Resort
The Andaman, a Luxury Collection Resort located in an idyllic tropical setting...