Tara Imperatore View Profile

Contributing Editor | JustLuxe
Macau: Asia's Ideal Destination for
the Ultimate High Roller Experience
China?s Macau boasts some of the most glamorous hotels and casinos in the world. Often compared to Monaco, this spirited locale offers the best of the best, making it prime stomping ground for anyone with a taste for the high roller experience.
This is a stark contrast to what many people envision when they think of China: The Forbidden City, the Yangtze River, the Great Wall or even the metropolis that is Hong Kong. Macau shines as a unique destination in the East.


Like the rest of China, Macau offers travelers a wealth of culture. In fact, the city was one of the original European colonies of the East so the environment, while saturated by Chinese heritage, also carries with it a sampling of Portuguese influence.

Nearby, the hustle and bustle of the most vibrant and lively areas of the city, visitors will easily happen upon interesting architecture and art; the Historic Centre of Macao is an Unesco World Heritage Site.

Currently the Macau peninsula is seeing the construction of amazing new properties to offer even more extravagant options to its visitors. Already a Wynn and MGM Grand call this compact beautiful waterfront home. A recent addition to Taipa Island, the Altira, has shined brilliantly among its fellow hotels and casinos to impress even the most discerning traveler.


Altira has ensured that its guests receive only the finest amenities and highest quality customer service ? which is exactly what its name implies. Deriving from the Latin word ?altus? meaning high and its Chinese name Xin Hao Feng, meaning ?cutting edge,? this amazing new Macau destination is simply made for VIPs.

Impeccable style and exceptional service make up this breathtaking building, the tallest in Taipa. Take the elevator up to the 38th floor to check-in at the lobby. While you?re there, take in some of the most expansive and memorable panoramic views of Macau (Don?t worry about soaking it all in right there; your room will provide equally stunning views).

The spacious guest rooms are appointed with all the luxury amenities a whale could ask for. Gaze out of the floor-to-ceiling windows or watch the plasma TV while resting on the cozy bed or in the room?s lounge area. Be sure to check out the 65,000 square foot, two-level Altira Spa for a calming massage or facial.


Having been given the Best Hotel Spa Gold Award at the 2009 Asia Spa & Wellness Festival and recently receiving a Forbes Five Star rating by the 2010 and 2011 Forbes Travel Guides, the Altira Spa is a can?t-miss while in Macau.

You?ll feel like you have the spa all to yourself, with individualized treatments in an ultra-private setting, - making for the most personal and rejuvenating experience.

The 12 luxurious treatment rooms each boast their own bathroom with aromatherapy steam rain showers, equipped with chromotherapy and jets offering options of ?cold mist? and ?tropical rain?.

The knowledgeable spa staff will be more than happy to customize treatments for men or women, but the Gold treatment, Altira?s Signature, is by far the most indulgent. This exfoliating and cleansing procedure enhances energy flow in the body and boosts the nervous system. The treatment concludes with a decadent dusting of gold to leave you glowing from the inside out.

If you are a fan of the Four Seasons brand, the Macau location will not disappoint. Each of the 360 guest rooms and 84 suites are adorned with luxurious jewel tones complete with velvet and gold accents. Lay your head on the expansive king sized bed, watch your 42-inch plasma TV or make yourself a cocktail at your private in-room bar. Before you hit the tables, melt into the roomy soaking tub set up with, yet another, personal LCD TV.


Take a dip or lounge by any one of the five swimming pools on the property; or stroll over to Macau?s first luxury mall, the Shoppes at Four Seasons. Peruse the 160 high-end stores or have a personal shopper pick out the perfect head-to-toe designer look to continue your trip in style.

As one of the world?s largest hotels, the Venetian Macau is a city unto itself. With 3,000 all-suite guestrooms, one million square feet of Grand Canal Shoppes, 1.2 million square feet of convention and exhibition space, and more than 25,000 seats for live entertainment, this larger than life resort-hotel is dropping jaws and making quite an impression on its guests.

Savor a variety of flavors from around the world with cuisine ranging from Japanese and Chinese to Brazilian and Mexican in any of the 30 restaurants within the Venetian. Speaking of dining, the Macau experience would not be complete without a gourmet meal at one of the highly acclaimed restaurants in the city. The sister hotel to the Wynn Macau, the Wynn Encore, opened in April 2010 and has since been welcoming crowds of tourists, and locals, alike, to its ultra-luxe room accommodations, dining options and spa.


We suggest going straight to Ristorante il Teatro for an authentic taste of Italy courtesy of Chef de Cuisine Anthony Alaimo. Color is splashed from floor to ceiling in this vibrant, yet elegant restaurant. The open kitchen allows guests in the large dining room, or in the two private dining areas, to feel like they?re right at home.

Chef Alaimo uses only the freshest ingredients to build dishes with recognizable Italian flavors amplified by the addition of sophisticated and imaginative ingredients the diner will be pleasantly surprised by.

Try a familiar appetizer of fried zucchini, calamari, prawns and homemade marinara; or start your meal off with pan-seared goose liver with caramelized pears and parsnip puree. For the main course, choose from pasta, pizza, risotto, lobster, sea bass, steak, lamb, veal, chicken or fresh soups and salads.

If you simply cannot decide, because Chef Alaimo isn?t making it easy on anyone, opt for his sumptuous tasting menu: a remarkably inspired collection of Chef Alaimo?s signature dishes, with your choice to pair with the perfect selection of wines.

There are many ways to see the beautiful, exotic city of Macau. You could go around sampling the local fare, ride on a trishaw or see local landmarks. Another way to take in this Asian destination is by way of the fast pace, dice rolling and flashing lights.

With new five-star hotels and high-rise casinos popping up year after year, Macau has quickly become the opulent, exciting, must-visit hot spot of the East. And in a city so often compared to Las Vegas, there?s naturally only one way to experience it: as a high roller.
Featured Luxury Hotels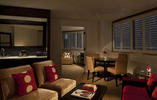 New Orleans, United States
W New Orleans
What's the word for W New Orleans? Spicy. Located just steps from the notorious...

Madrid, Spain
The Westin Palace Madrid
Commissioned by King Alfonso XIII in 1912, the newly restored Westin Palace...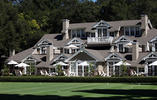 Napa Valley, United States
Meadowood Napa Valley
Located in a beautiful, two hundred-fifty acre valley, Meadowood Napa Valley is...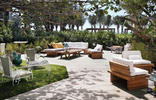 South Beach, United States
W South Beach
Glamour, location, style. Playful, energetic, whimsical. In a beachfront oasis...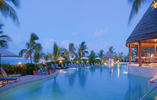 George Town Exuma, Bahamas
Grand Isle Resort & Spa
Welcome to your own private Caribbean paradise! Grand Isle Resort & Spa offers...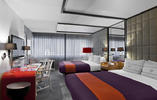 Atlanta, United States
W Atlanta - Buckhead
In the city's most becoming neighborhood comes its most welcoming hotel - the W...