By Kellie Speed Apr. 5th, 2023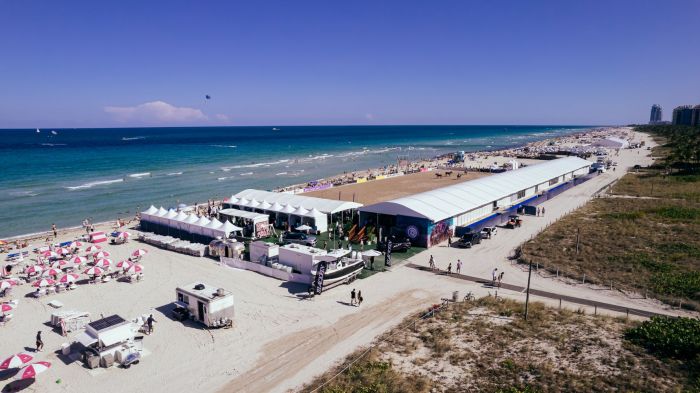 Phillip Talleyrand
In a couple of weeks, Miami Beach is about to be transformed into an extravagant polo match featuring all things luxury.
Beach Polo World Cup being held April 21-23 is one of the largest beach polo events in the world. The weekend's festivities are expected to attract an exceptional crowd this year with more than 12,000 visitors expected to flock to the beachfront location at 20th and Collins.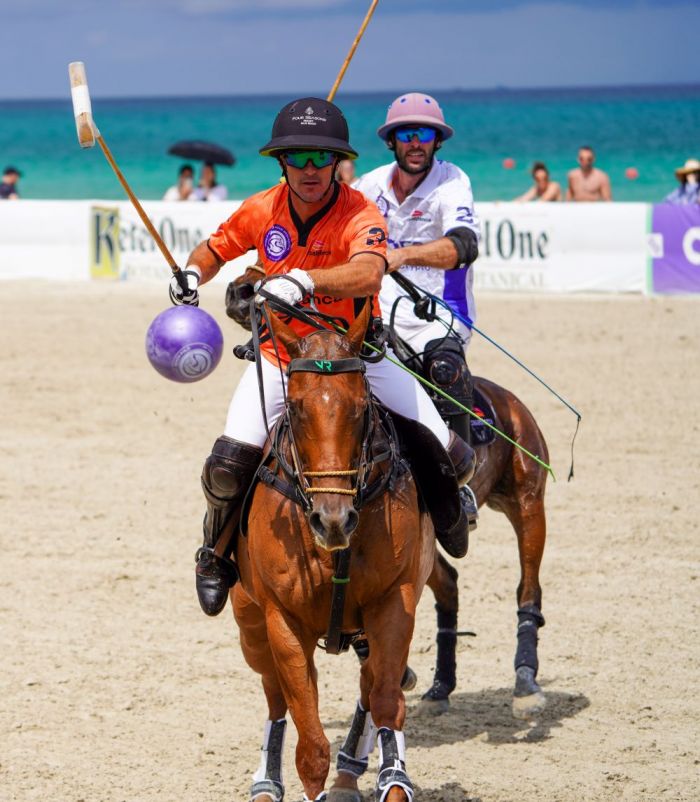 Candace Ferreira
The swanky weekend of events will be held at Collins Park.
The highly anticipated, annual event is celebrating its 10th year, introducing spectators to the lavish lifestyle experience.
Along with the polo matches being held, attendees will also have a chance to check out a variety of polo and fashion events.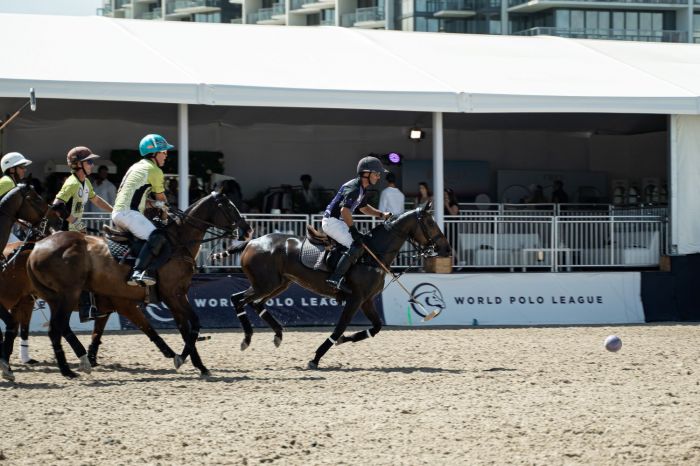 Phillip Talleyrand
Each day, guests will have the opportunity to watch the high stakes matches featuring some of the best players in the world. This year, they will feature eight international teams with players from over 10 nations and more than 120 horses.
"We're thrilled to bring the world's oldest team sport to the iconic sands of Miami Beach," Tito Gaudenzi, founder and producer of the World Polo League Beach Polo World Cup, Miami Beach, said in a statement. "It's the ultimate luxury lifestyle experience. Spectators can anticipate an intense showcase of world class sportsmanship, opulence, entertainment, and vivacity."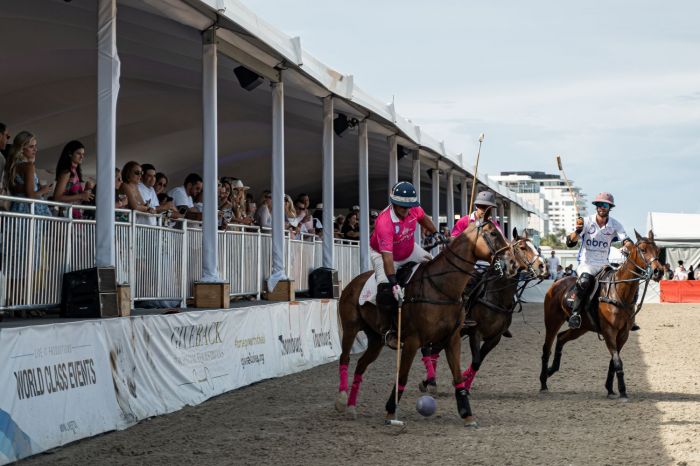 Phillip Talleyrand
Tickets are still available to some of the super luxe events being held over the weekend, which include access The Polo Lounge with access to the game commentary and music. Food and beverage items are available for sale here along with access to a full bar.
The VIP Experience offers the ultimate indulgence, providing access to a VIP that overlooks the polo field, and unlimited gourmet bites along with a variety of spirits.
Before or after the match, be sure to head over to the Retail Village where guests can shop a selection of boutiques and high-end brands at the outdoor beachfront area located next to the VIP tent.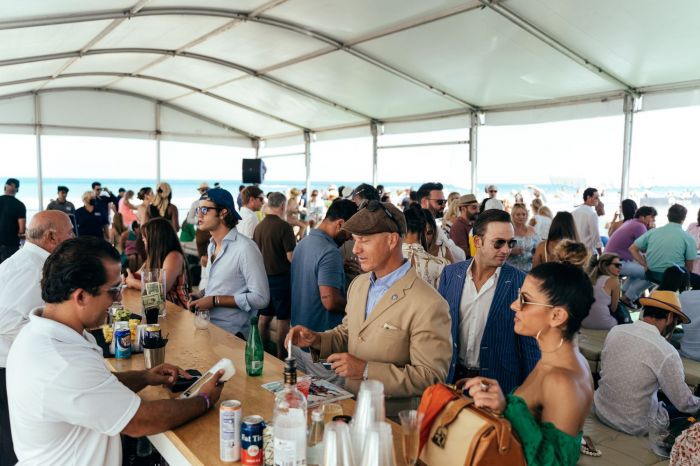 Phillip Talleyrand
After the fourth game each day, The Setai will also be hosting a social Après Polo celebration.
Committed to giving back and supporting the equestrian community, the event benefits charity partners Museum of Polo and Hall of Fame and The Polo Training Association.
For a full schedule of events, more information or to purchase tickets visit www.miamipolocup.com.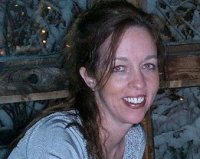 Kellie K. Speed
Kellie Speed is a freelance writer with more than 20 years' experience writing for a variety of publications, including US Veterans magazine, DiverseAbility and BestReviews. She also contributed to Moon Metro's Boston guidebook published by Avalon Travel Publishing and can be reached at kkspeed@aol.com ...(Read More)