By Eric Meyers Nov. 3rd, 2011
The Lower East Side will welcome their newest restaurant offering next week, with the debut of The Orchard House. Located on Orchard Street between Rivington and Stanton, this brand new restaurant will serve up contemporary American cuisine, beginning with lunch before turning over to dinner and carrying into the night with a craft cocktail menu.

Overseeing the kitchen is Executive Chef Matt Redington, who has created a delicious menu of bold flavor combinations aided by each season's finest ingredients. Opening on Friday, November 11, The Orchard House starts off with dinner plates and plans to launch a lunch menu later in the month. A late-night menu will be in effect on the weekends until 3 am, just one of several reasons to stop by after sundown.

Complementing evening menu items like Croque Madame with Blue Crab and Comte Cheese is a well-designed cocktail program that bolsters its unique offerings with staple beer and wine choices. Drink menu headline categories include 'house cocktails,' 'light and balanced,' 'complex and dark,' and more to provide a list of libations destined to lure many a lush.

The interior at "The Orch" is as attractive as the cuisine, with gilded sneakers dangling from the ceiling as an ode to the area's surroundings, and along the walls is the Shepard Fairey-designed textured wallpaper that is quickly becoming a classic at favorite local restaurants around the country. The rest of the rooms are awash in wood paneling, giving this eatery a warm and welcoming vibe.

"The Orch is a spot where 'cocktailians' and Miller High Life drinkers alike can share a seat at the bar. We're hoping the neighborhood embraces us as part of the community and makes The Orch their go-to spot for drinks, food, and fun all evening," says General Manager Kevin Jackasal.

Be a part of the welcoming committee on November 11 at 5:30pm, or anytime thereafter for an upscale evening to the sounds of local DJs, or wait until Sunday when the brunch menu begins. For more information and menus, visit TheOrch.com.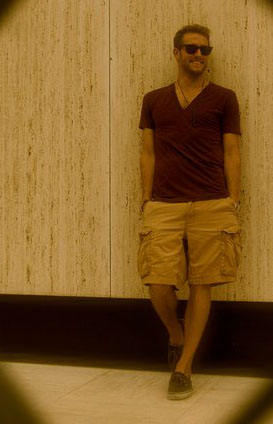 Eric Meyers
Eric Meyers is a native New Yorker who graduated in Journalism at San Francisco State University. While in the bay, he wrote for various publications like 944 and [X]Press. He has considerable experience in many aspects of culture, and holds a minor degree in the subject. Eric Meyers is also an Online Content Creator for The House Boardshop and author of two cover features for Snowboarder Ma...(Read More)