By Lavinia Lumezanu Aug. 17th, 2023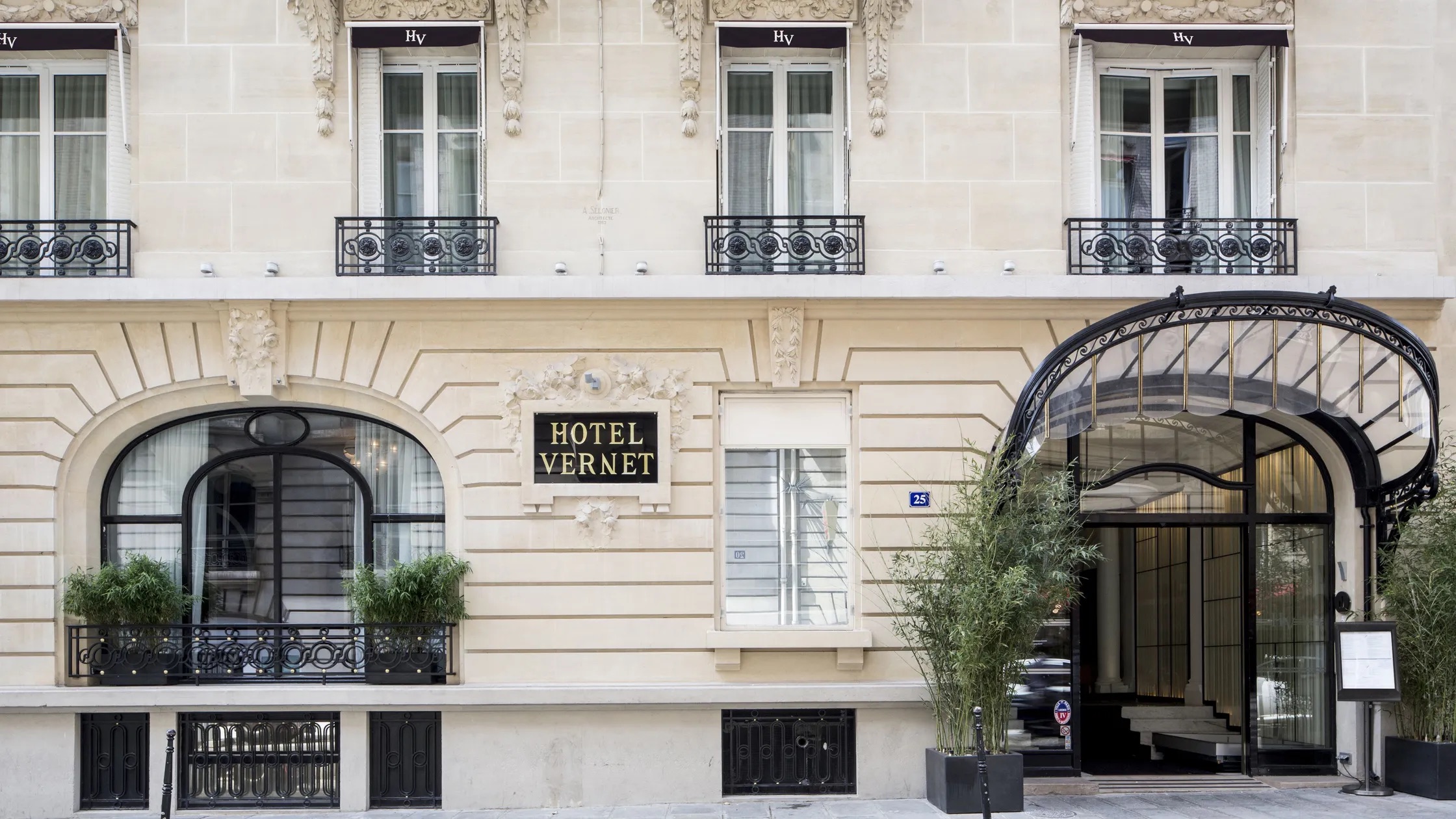 Photo by Hotel Vernet
Tucked on a quiet street just off the Arc de Triomphe lies Hotel Vernet is a perfect Parisian hotel full of glamor, yet somehow warm and inviting at the same time.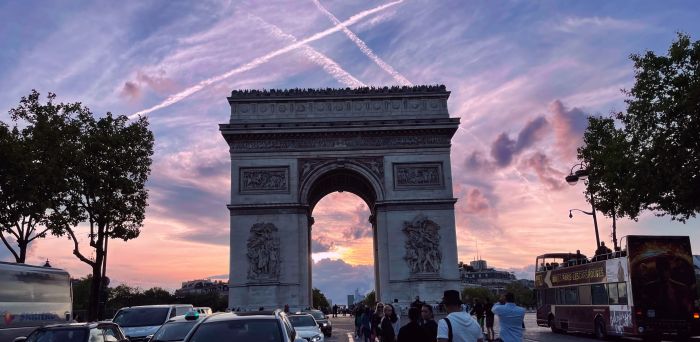 Photo by Lavinia Lumezanu
Located in the 8th arrondissement of the French capital, Hotel Vernet is a tribute to French elegance and craftsmanship.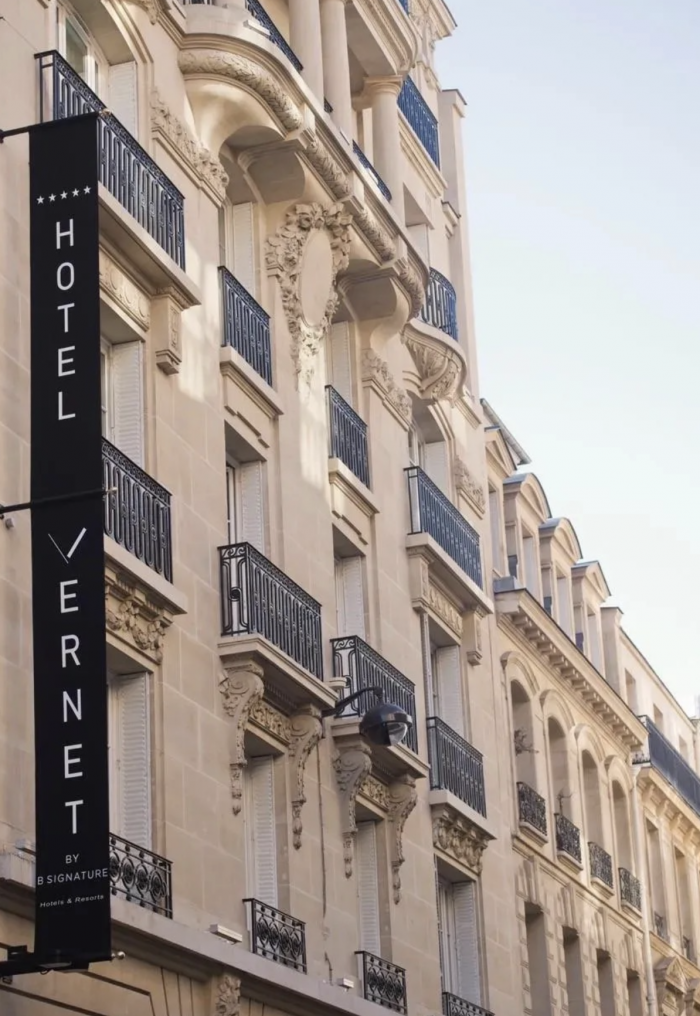 Photo by Hotel Vernet
Housed in a beautiful Haussmannian building from the beginning of the 20th century, the hotel's exterior brings the classic charm of Paris to life. At the same time, the interior has all the modern amenities guests could dream of. Almost 10 years ago, the entire interior was upgraded by the renowned interior designer François Champsaur, which instantly set it apart from any other hotel in the area.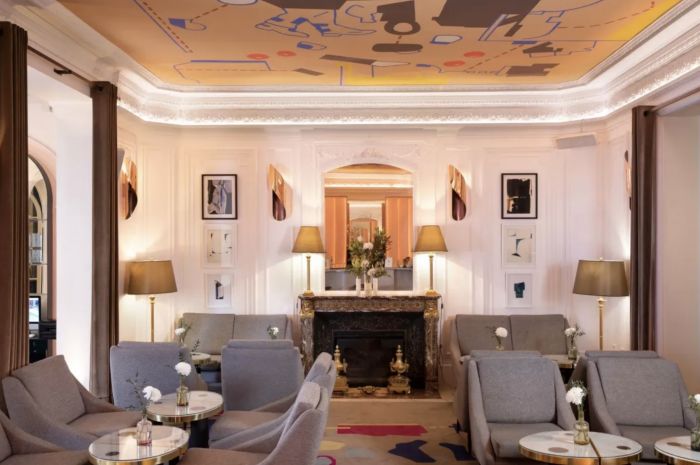 Photo by Hotel Vernet
The mix of luxury, clean lines, colors, and beautiful furnishings make it seem like you're walking into a gorgeous museum with all the modern luxuries. Even the elevator has kept its original charm and has been upgraded to newer technology. Everything is light, bring, and sophisticated and nothing is left to chance when it comes to the design and the atmosphere.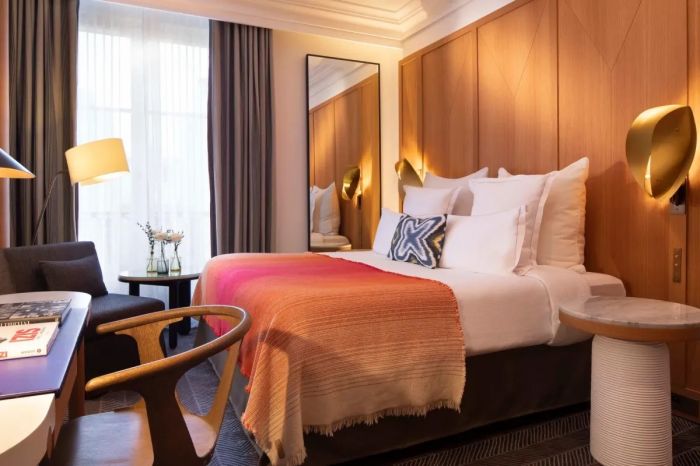 Photo by Hotel Vernet
The hotel features 50 rooms and suites, each decorated in a contemporary style with sleek furnishings and plush bedding. All rooms come equipped with flat-screen TVs, minibars, and free Wi-Fi, while the suites also feature separate living areas and stunning views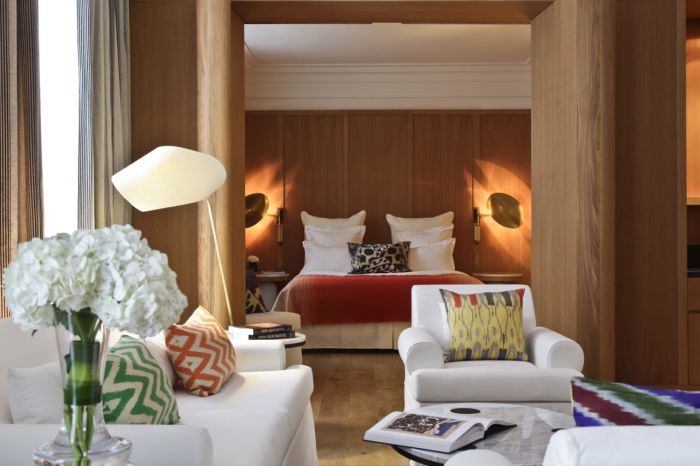 Photo by Hotel Vernet
Between regular rooms, suites, family suites, and apartments, Hotel Vernet welcomes a variety of travelers to the France capital and the hotel itself is welcoming to both business and vacation travelers alike.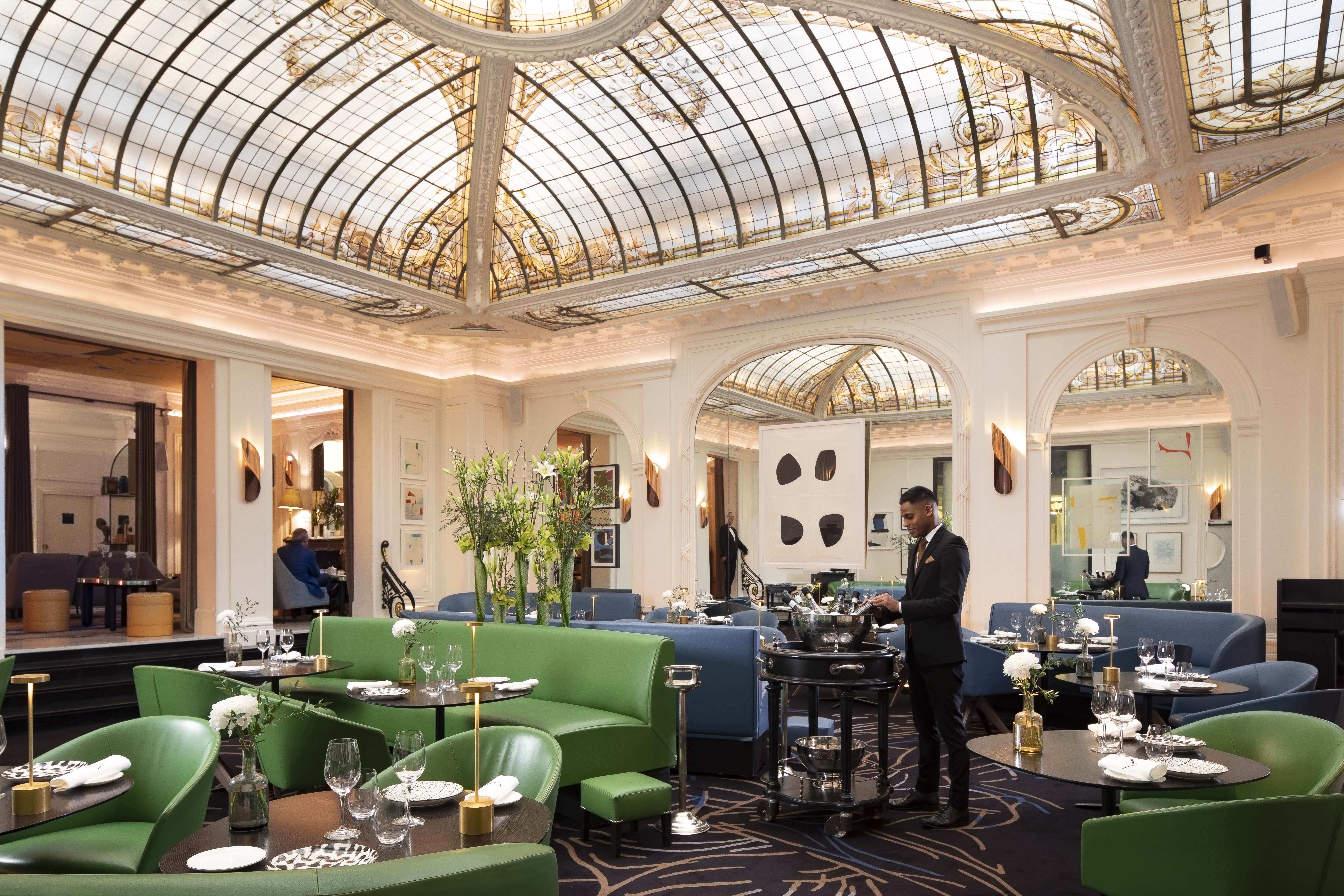 Photo by Hotel Vernet
The V restaurant is located on the ground floor under a monumental Gustave Eiffel glass roof and is run by Chef Richard Robe, who reinvents the classics of French gastronomy.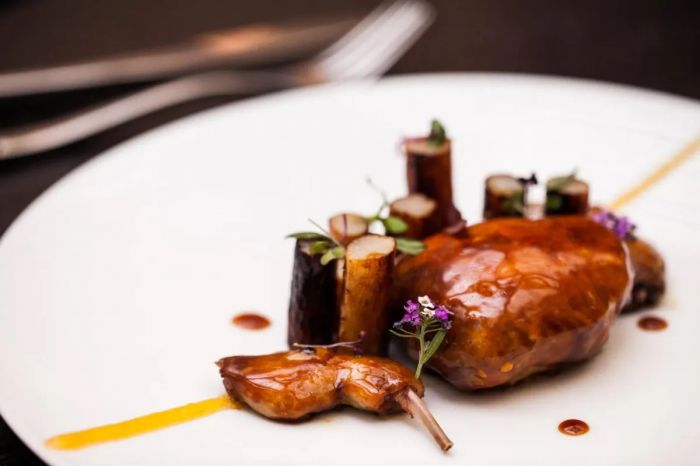 Photo by Hotel Vernet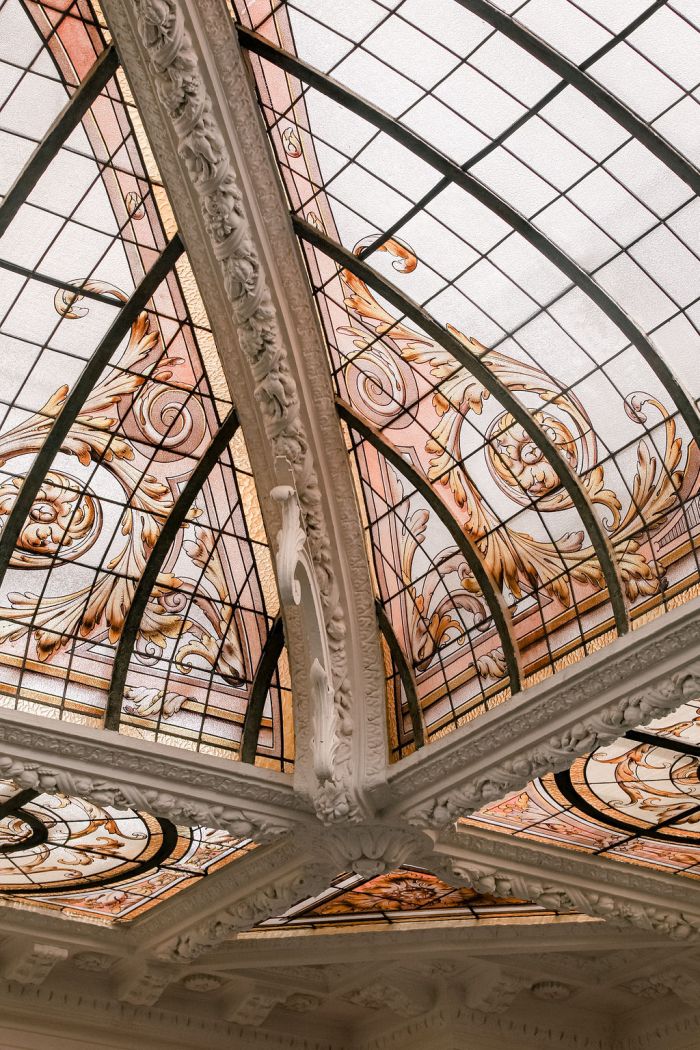 Photo by Hotel Vernet
Part of the B Signature Hotels & Resorts group, Hotel Vernet is one of many in the group that has earned the Green Key–the leading standard for excellence in the field of environmental responsibility and sustainable operation within the tourism industry.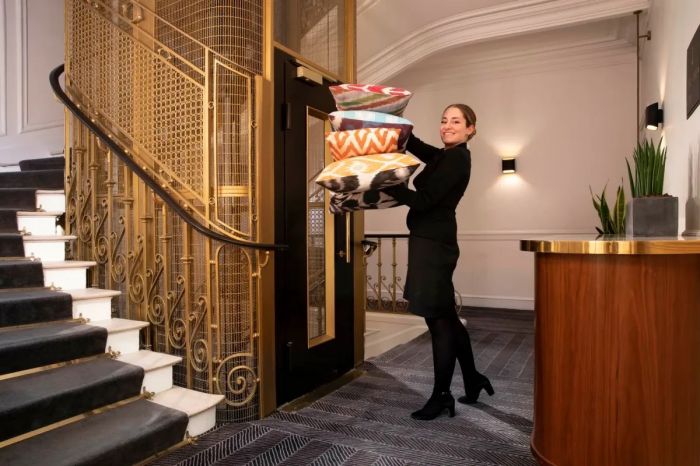 Photo by Hotel Vernet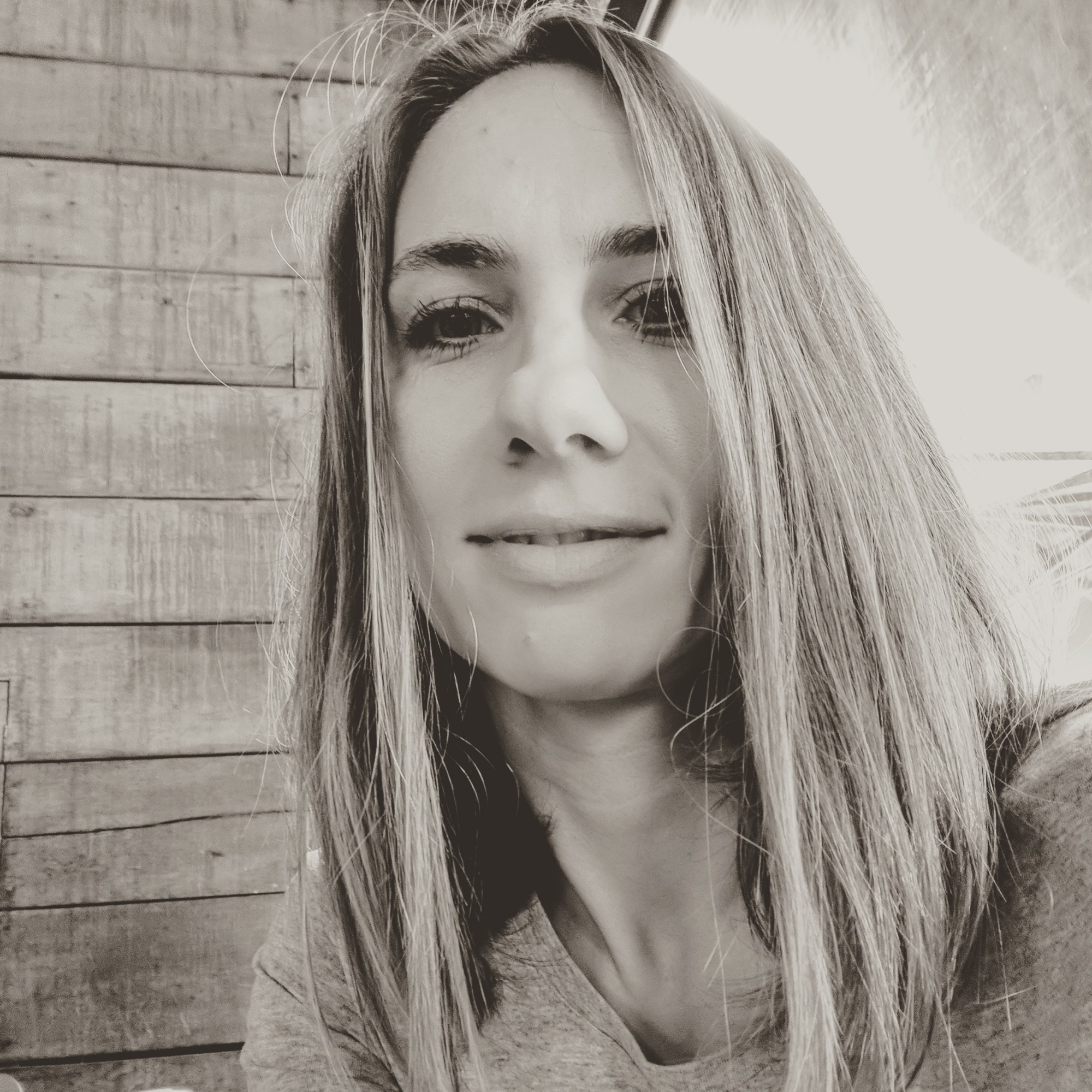 Lavinia Lumezanu
With a passion for travel and fitness, as well as foreign languages and cultures, Lavinia has always been an adventurer. She loves discovering new places as often as possible, whether it's luxury resorts around the world or cozy little bungalows full of charm and local flair, eating in Michelin star restaurants or sampling the local street food. You can read more about her endeavors at https://lav...(Read More)