By Teresa Rothaar Jan. 25th, 2011
This year's Philadelphia Flower Show pays tribute to the City of Light with a "Springtime in Paris" theme, featuring flowering trees, roses, lilacs and lavender.

Visitors will be lead through gardens inspired by the Tuileries as they enjoy a Moulin Rouge atmosphere complete with cabaret performances, flower sculptures and carousel topiaries. Among the featured displays will be Opulent Paris, celebrating Victorian glamour, Gourmet Paris, featuring edible gardens, and Underground Paris, showcasing avant-garde art. As always, there will be dozens of gardening presentations, a horticultural marketplace, gourmet culinary presentations and an International Wine and Spirits Garden.

For those who wish to beat the crowds and enjoy the displays in a more intimate setting, there is the Flower Show Preview Party, a black-tie charity gala held the evening before the Show opens to the public. Guests sip cocktails as they enjoy spectacular floral and garden displays, topping off the evening with a gourmet dinner in the Grand Ballroom. All proceeds from the Preview Party benefit the Pennsylvania Horticultural Society and its urban greening programs. In addition to individual tickets, Private Preview Party Suites and corporate opportunities are available.

VIP Flower Show visits are also available via the Early Morning Tour option. Early Morning Tour visitors get a private tour of the exhibits with behind-the-scenes stories, a flower-arranging demonstration, all-day access to the private members lounge at the Show, 10 percent off all purchases at the Flower Show Shoppe, and one additional general admission ticket to come back another day, resulting in two full days to enjoy the Flower Show.

The 2011 Philadelphia Flower Show runs from Sunday, March 6 through Sunday, March 13 at the Pennsylvania Convention Center.

For more information or to purchase tickets visit www.theflowershow.com.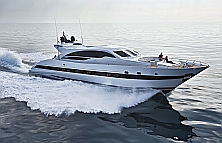 Teresa Rothaar
Teresa Rothaar is a mathematics and computer science student at Temple University in Philadelphia....(Read More)