Jun. 26th, 2012
Discover Some of The Best Martinis in Philadelphia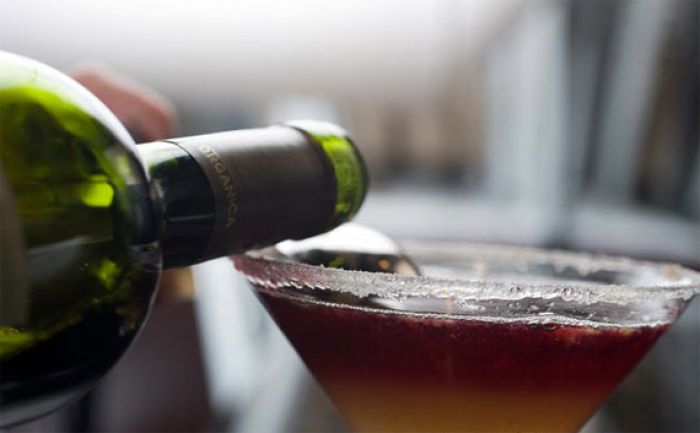 Photo Courtesy of Valanni
If you are looking to channel James Bond during a trip to Philadelphia, you absolutely have to make sure that you have access to the best martinis and
best fine spirits
in the area. Martinis have evolved tremendously over the years, transforming from straight gin and vermouth to wildly imaginative concoctions that include fruits and spices from around the world. Although they can be found at just about any bar around, a truly good martini can be difficult to find. Spend less time looking for the right place to drink and more time sipping by visiting one of the following establishments found throughout the City of Brotherly Love.

Hop Sing Laundromat

One of Philadelphia's newest lounges, the Hop Sing Laundromat is a martini lover's dream. With an all-star staff, hand-picked from the hottest bars and clubs in New York and Chicago, Hop Sing Laundromat is one of those establishments that alone are worth a vacation to Philly. Beautiful and witty artwork adorns the wall as well as vintage mirrors, chandeliers, and a huge collection of candles, giving Hop Sing Laundromat a classy atmosphere for distinguished martini aficionados. (Photo Credit Hop Sing Laundromat)

Valanni

With subdued blue and purple lighting throughout this swanky haunt, Valanni feels just as cool as the name itself. If you like to pair a few bites with your martinis, they offer several different menus, including brunch, lunch, dinner, happy hour and late night. Choose from a wide range of Latin tapas, such as the Spicy Pulled Chicken Empanadas or Crispy Chickpeas & Chorizo, as well as fresh romaine salads and dishes like the 8 ounce Kobe beef burger to fuel your evening staying power and keep the drinks pouring. Lounge style seating and impeccably crafted cocktails make it a must for adults visiting the Philadelphia area. (Photo Credit Valanni)

Swann Lounge

Located at the Four Seasons, Swann Lounge is the place for seriously sophisticated drinking with an elegant atmosphere punctuated by an antique baby grand and handsome fireplace. One of the lounge's signature drinks is the One Logan Martini, which begins with gin before mixing with ice wine, hibiscus water and lemon juice for a truly spectacular beverage. Enjoy a perfectly crafted cocktail with an order of eggplant and spinach pizza or house-cured gravlax, made with dill cr?me fraiche, brioche toast and sauce gribiche. Refinement and style abound at Swann Lounge, so make sure to dress up before going. (Photo Credit Swann Lounge)

10 Arts Bistro & Lounge

At renowned French Chef Eric Ripert's 10 Arts Bistro & Lounge, Martini lovers will grin when they see their favorite beverage has stolen the lounge menu "Perfect 10 Cocktail" list's crowning spot. The unbelievably fantastic Ri-Pear Martini was crafted in a nod to Chef Ripert's hometown in southwest France created with a mix of Grey Goose La Poire, lavender and a splash of white cranberry. Enjoy organic salmon ceviche with citrus, mint, basil and cilantro or a warm soft pretzel with cheddar sauce, jalapeno jam and Dijon mustard. (Photo Credit 10 Arts Bistro & Lounge)

The Continental Mid-Town

The skewered olive that adorns the "O" of the restaurant's façade is just the first clue that The Continental Mid-Town is one of Philly's great destinations for a drink. A funky atmosphere blending contemporary and retro accents, like a hanging garden of orb-like lights, suspended seating, and unique table arrangements make the ambiance as fresh as the drinks. The Continental Mid-town, staffed with impeccable bartenders and friendly service, offers an excellent original gin martini as well as some creative mixology. Try the popular Dean Martini to shake up your happy hour routine. (Photo Credit The Continental Mid-Town)
You might like :
Philadelphia Nightlife

.

Philadelphia Map

.
.

Luxury Hotels in Philadelphia

.