By Jill Weinlein May. 29th, 2021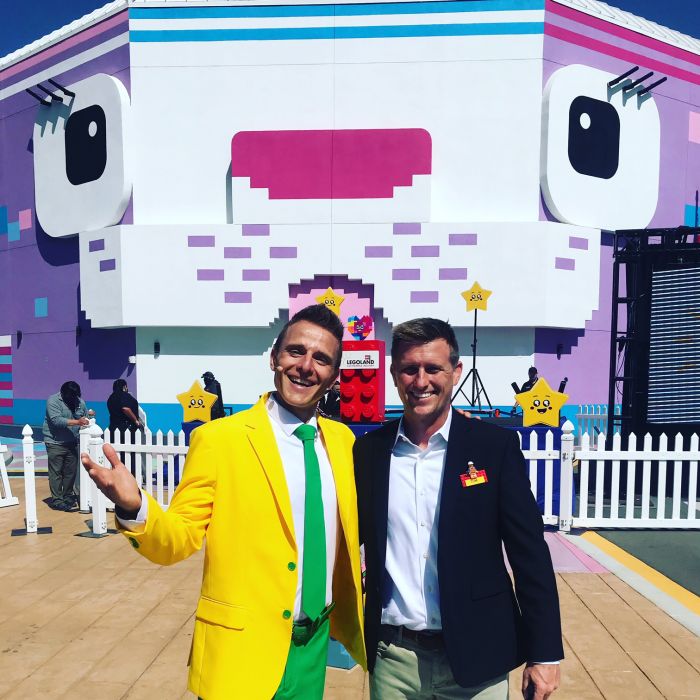 Jill Weinlein
The Mayor of Bricksburg excitedly stood by LEGOLAND California Resort President Kurt Stocks, as he turned the key to open LEGOLAND California newest area - LEGO MOVIE WORLD. Streamers shot into the air and sparklers burst in the sky, as entertainers danced and sang at the Grand Opening on May 27, 2021.
Located in Carlsbad, CA, the biggest addition in the history of the park was scheduled to open in Spring 2020, however due to the pandemic, LEGOLAND California had to pause the special event and close their theme park.
Now safely reopened in April, all the executives, park employees and creators of the colorful and happy LEGO MOVIE WORLD were on hand to celebrate. Families have a new and exciting fully immersive world to explore that is based on the blockbuster films The LEGO® Movie™ and The LEGO® Movie™ 2: The Second Part.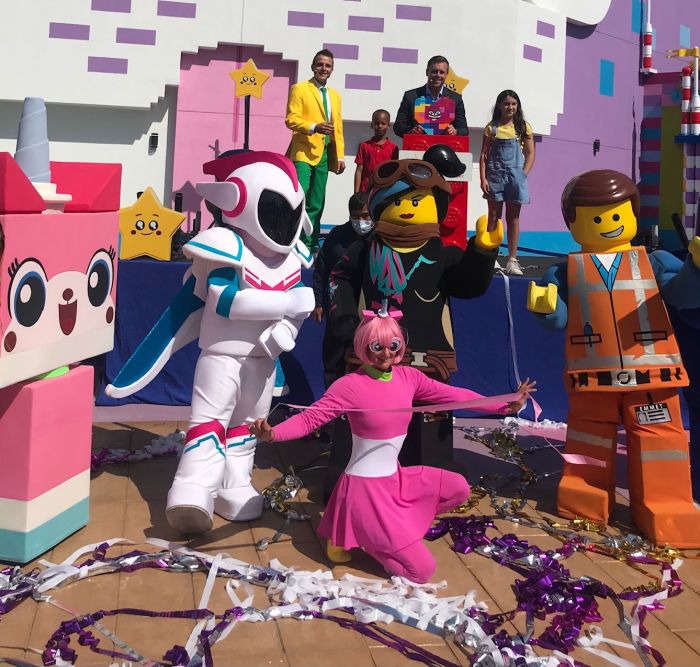 Jill Weinlein
Invited to the debut, I had the opportunity to meet and chat with the President of the park, Kurt Stocks. "We are so proud of this land because families aren't just stepping into another brilliant, LEGO®filled world, but also into a popular world based on the huge film franchise that kids and parents love," said Stocks. "THE LEGO MOVIE WORLD truly has something for everyone, and we are excited to welcome more guests to experience this new land which takes them from theater to theme park. It will play a key part in boosting tourism locally in Carlsbad and across Southern California."
The land is the largest addition in the colorful theme park, and features six interactive attractions, including Emmet's Flying Adventure Ride. Families hop aboard Emmet's triple decker flying couch for a thrill-seeking sensory adventure. The couch turns towards a full-dome virtual screen, and guests start flying along rainbow colored LEGO paths and up above Middle Zealand, Cloud Cuckoo Land, Pirates Cove and the Sistar System.
Along the way, riders will feel the spray from pirate ships cruising the sea, and experience the misty sensation of traveling through a cloud. Other sensory experiences includes some pleasing smells to enhance the adventure, while the character Emmet guides guests on a thrilling ride experience.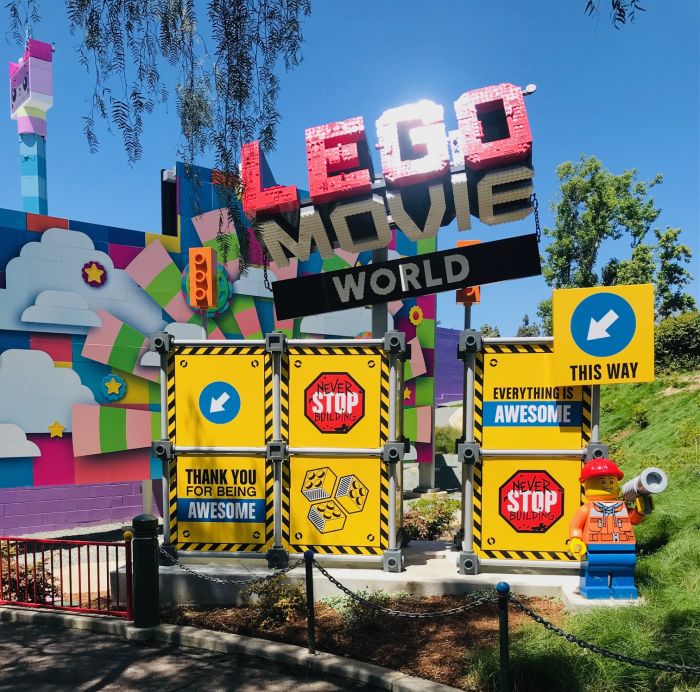 Jill Weinlein
After the multi-sensory ride, LEGOLAND guests can climb up the soaring Benny's Playship, ride Queen Watevra's pink Carousel, create at Build Watevra You Wa'Na Build zone, and step into The Awesome Shop. A water play fountain is in the center of the area offering little ones a great way to cool down. There is also a meet and greet opporrtunity with Emmet and all his friends in Emmet's Super Suite.
Stick around the new land to try three different tasty themed treats. At Cloud Cuckoo Crepes they serve sweet treats, Benny's Rocket Fuel offers snacks and beverages, and Everything is Ramen pours ramen bowls and creates flavorful Asian delights.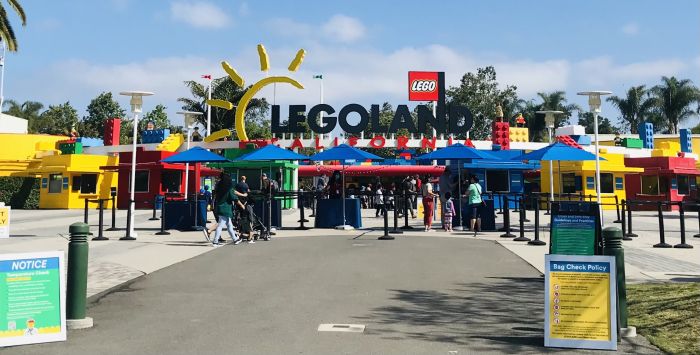 Jill Weinlein
THE LEGO MOVIE WORLD is included in the price of admission to LEGOLAND California Resort. Guests can purchase tickets and reserve their spot through LEGOLAND California's reservation system for their desired Park visit.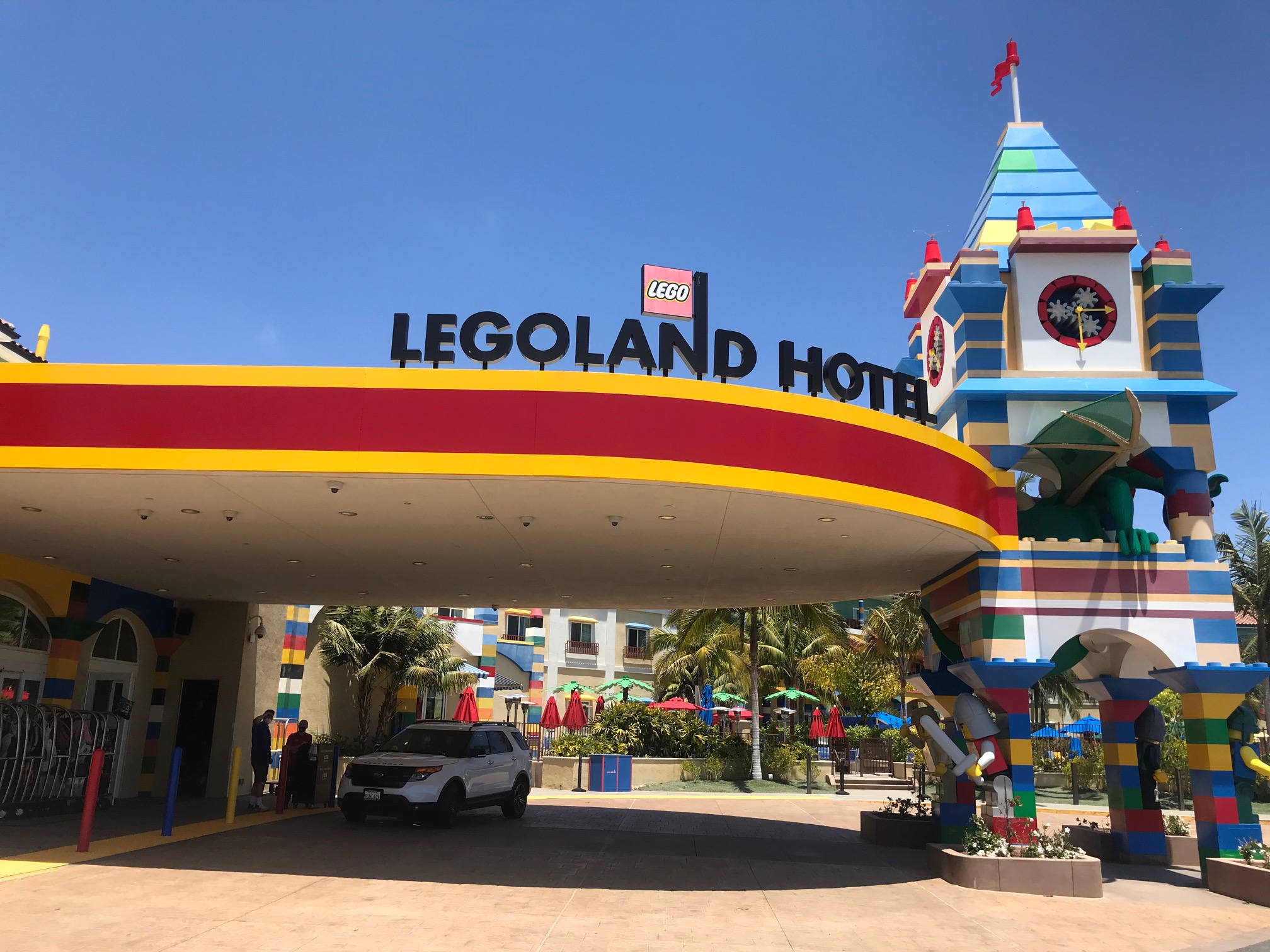 Jill Weinlein
Continue the fun by staying overnight at the LEGOLAND Hotel or newer Castle Hotel. Each floor offers different theme rooms that will dazzle and delight kids with their own separate room filled with a bunk bed, television and one-of-a-kind decor. Parents can relax after a day at the park on a comfortable king-size bed or refresh in the tub and shower combination.
Complimentary beverages are in each room, as well as a safe and mini-refrigerator. Wake up and enjoy a complimentary and hearty hot and cold breakfast, before exploring the park again.
For more Resort information, operating schedule and to make reservations, visit: www.legoland.com/california.
Jill Weinlein
Los Angeles based Jill Weinlein covers travel, food and lifestyle destinations for multiple newspapers, magazines and websites. Her areas of expertise include, luxury travel, culinary reviews, cruising and family travel destinations. Born in Los Angeles, Jill studied Communications and Theatre Arts at UCLA. She has a a Dine and Travel blog - www.dineandtravel.me and she writes a weekly restaur...(Read More)