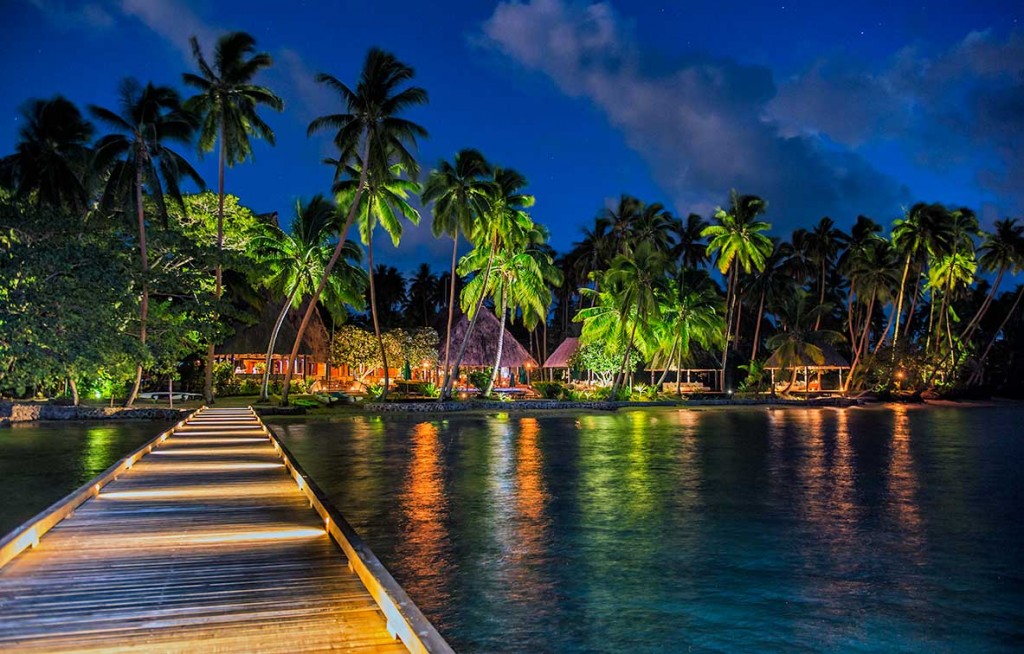 Photos Credit: Jean-Michel Cousteau Resort
It doesn't take long to realize that Jean-Michel Cousteau Resort is pretty special, even as far as luxury resorts go. Perhaps it is the all-singing, all-clapping welcome from the staff, which even for Fijian standards was warm. Perhaps it is the fact that the resort has a 'pillow library.' It might have had something to do with the breathtaking beach vistas, which perfectly encapsulate the idea of tropical paradise: palm trees sway gently in the warm breeze, and clear, calm waters sparkle under the hot sun and deep blue sky.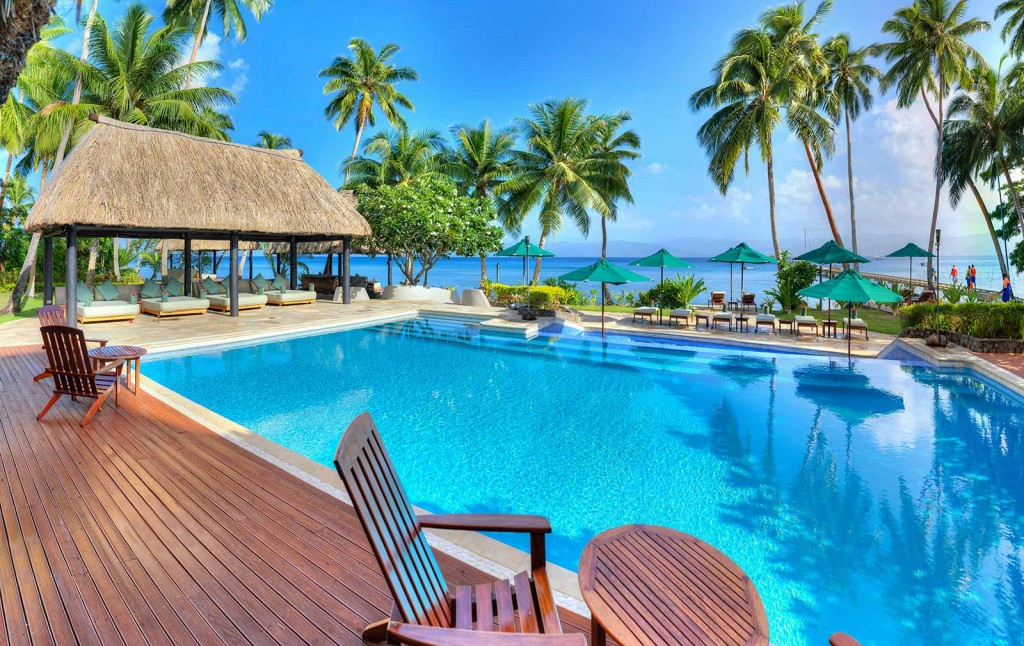 Whatever it is, it took about five minutes to realize that this would be a luxury travel experience entirely out of the ordinary—and it took less than an hour to fall head over heels in love with Jean-Michel Cousteau Resort. Considering that this property has won countless accolades, including the best five star all-inclusive resort in Fiji and the South Pacific, I'm clearly not the only person who's fallen so hard, either.
So what exactly is so special about Jean Michel-Cousteau Resort? I could honestly rave about this place for days, but there are a few factors that really stand out.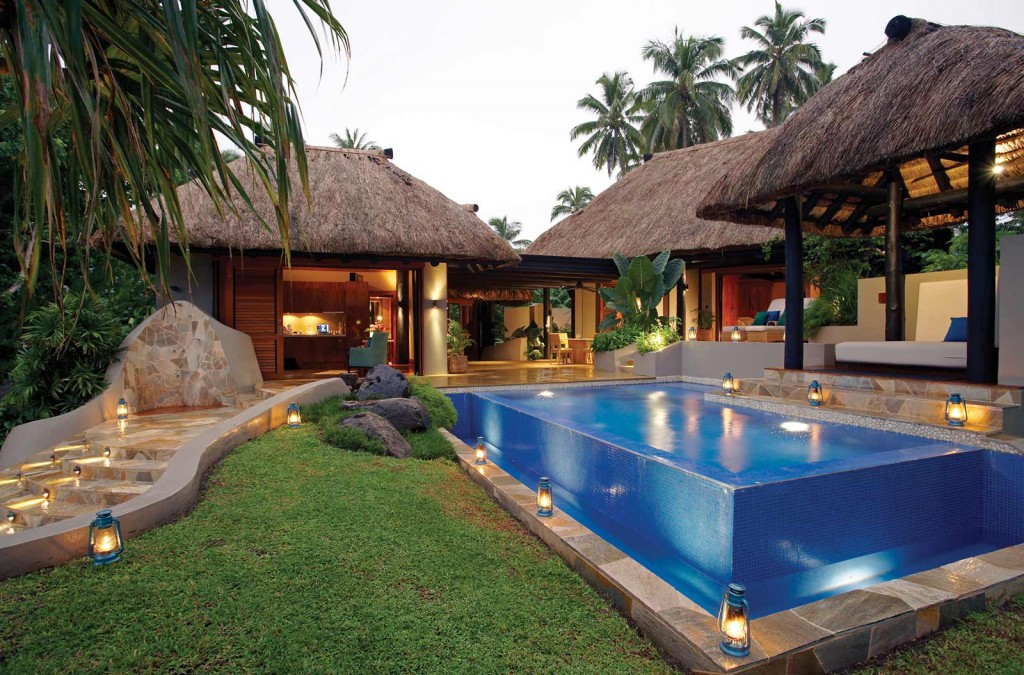 Gorgeous Grounds & Rooms
The first factor is the aesthetics. Looks aren't everything, but for a luxury resort they'll take you pretty far, and the grounds here are simply beautiful. Aside from the turquoise bay literally on the doorstep, there are elegant landscaped gardens, towering palm trees and countless varieties of sweet smelling tropical flowers.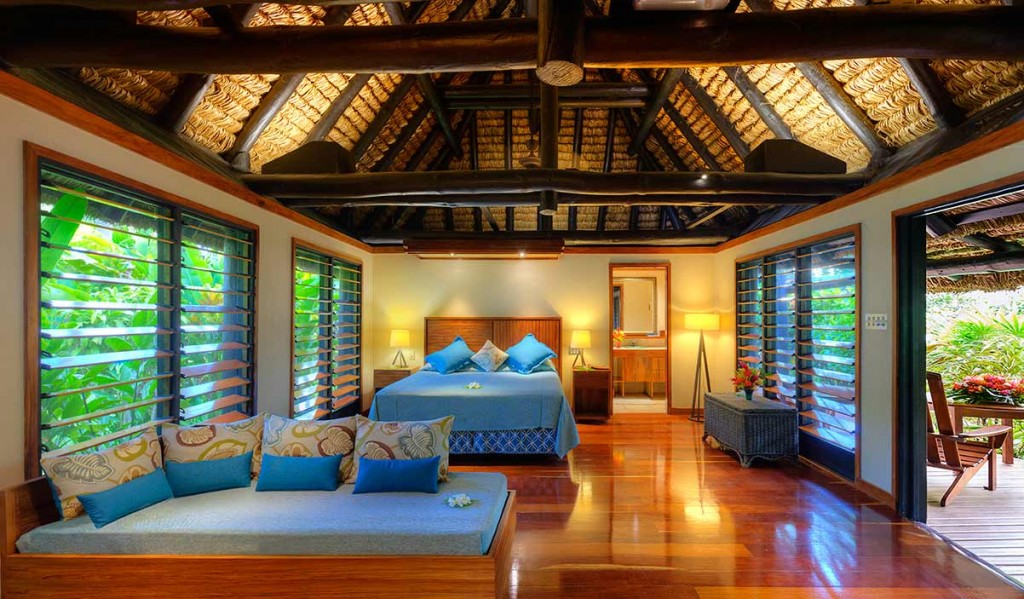 Arranged between the gardens are 25 guest rooms or "bures," which have been constructed in the authentic Fijian ways using traditional techniques: think thatched roofs, mahogany floors and wicker furniture. The rooms are gorgeous and comfortable, and refreshingly don't contain a TV—totally unnecessary in an environment this spectacular.
The Dining
In an all-inclusive resort, the quality of the food is so important, and here Jean-Michel Cousteau Resort excelled. Under the guidance of executive chef Raymond Lee, the food is a blend of traditional Fijian dishes with a strong Asian influence, and with views looking out onto Savusavu Bay the setting is exquisite.
I'd been worried that as a vegetarian I might come up short, as Fiji's bounteous seafood features heavily in its cuisine. But I needn't have worried, as while there's a lot of fresh fish on the menu, there's also an abundance of mouth-watering vegetarian treats. Particular favorites were the vegetable tempura and the tofu vegetable summer rolls with spicy dipping sauce.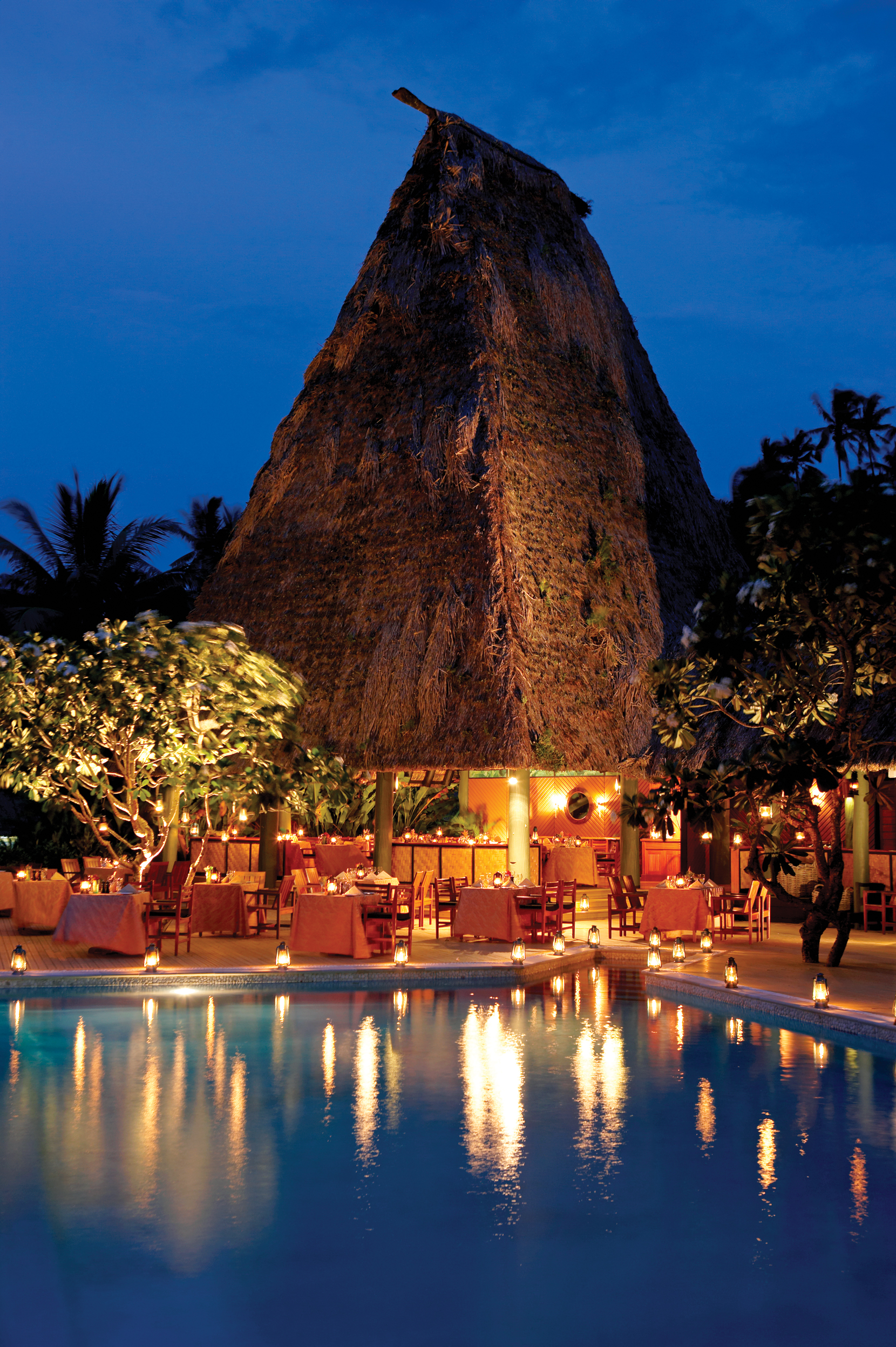 The eggs florentine in particular was so tasty that I had it for breakfast every single day—sometimes with coconut pancakes to follow. Don't get me started on the desserts. You can tell how important it is to the resort that the standard of dining here remains outstanding: during my visit chef Raymond Lee was in Australia, dining at all the best restaurants to gain some inspiration for new dishes.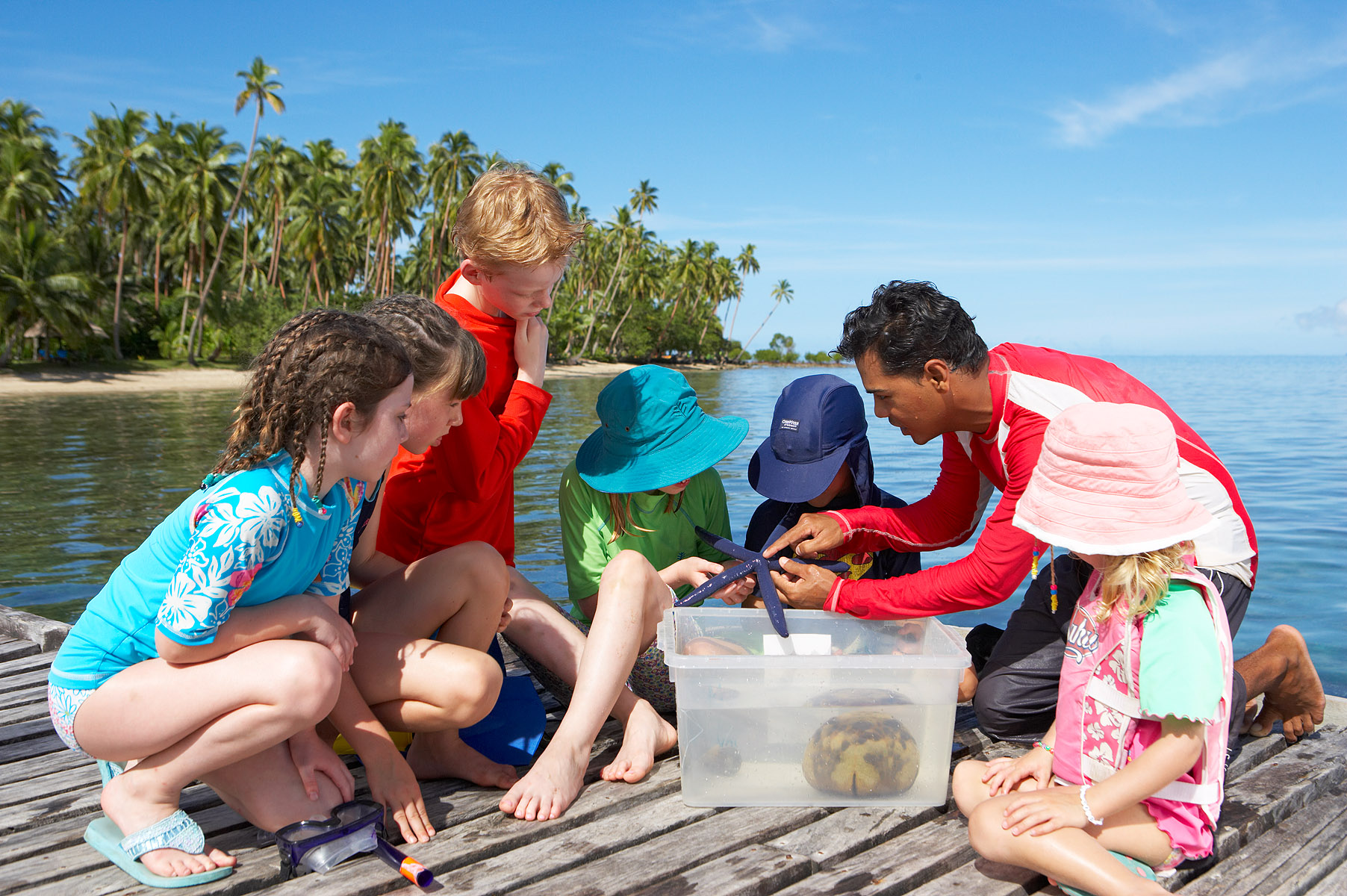 Sustainability
Jean-Michel Cousteau Resort was the very first eco-resort in Fiji, and its eco-friendly culture is clear. The bay here is now a marine reserve and coral farm, and the resort has developed a mangrove reforestation program. The resort also has their own onsite marine biologist who runs a host of fun eco activities for guests, such as rainforest walks, snorkeling, trips to ethical pearl farms and a clam restoration project.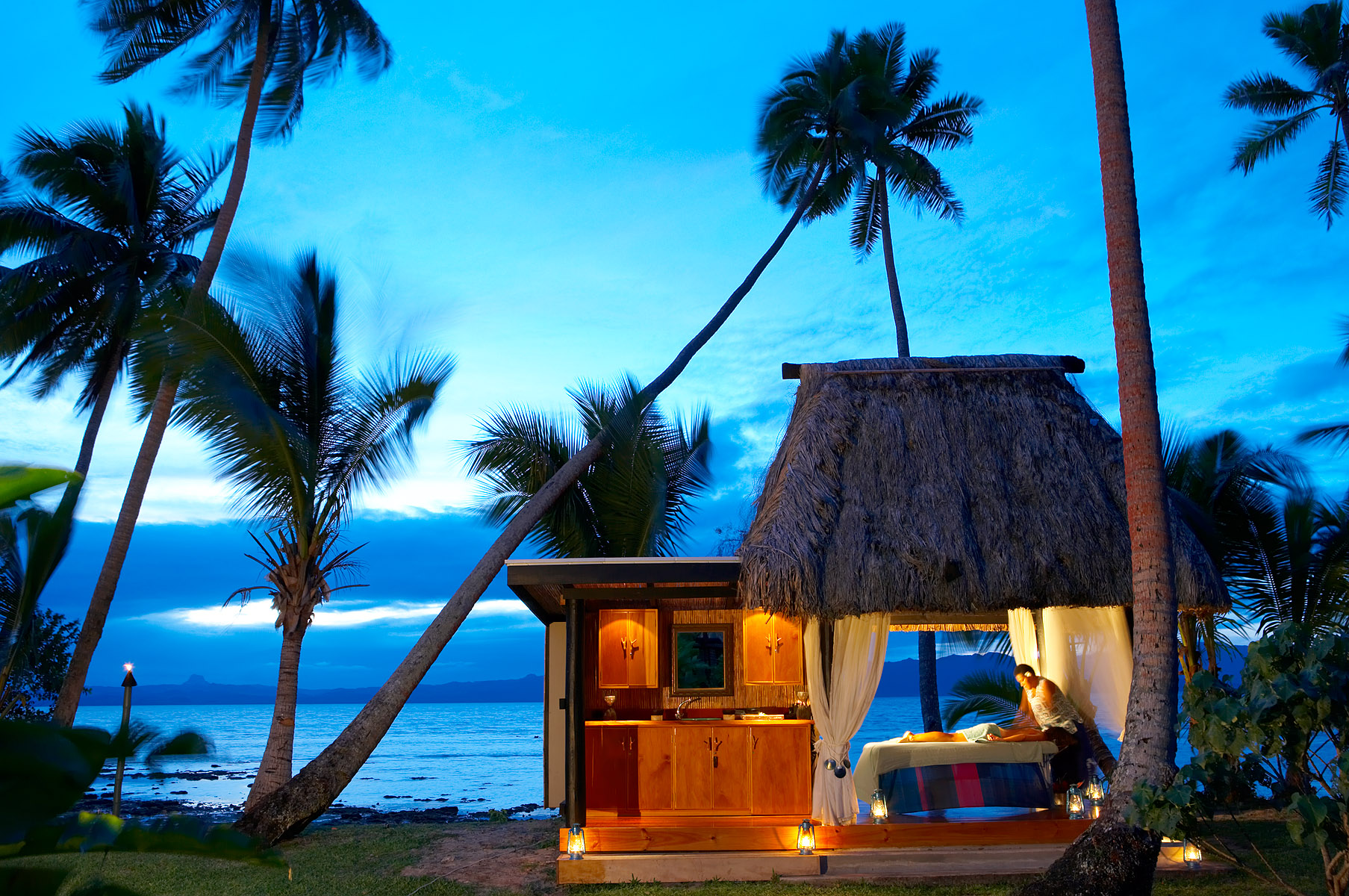 In keeping with its culture of sustainability, the onsite spa uses only natural ingredients like coconut milk and oil, brown sugar and nuts in the spa treatments. I had two different, equally blissful massages and a facial, but the best treatment was the body-wrap, where you're scrubbed with brown sugar and coconut oil and wrapped up in a banana leaf for the ingredients to permeate. The end result is glowing, baby-soft skin.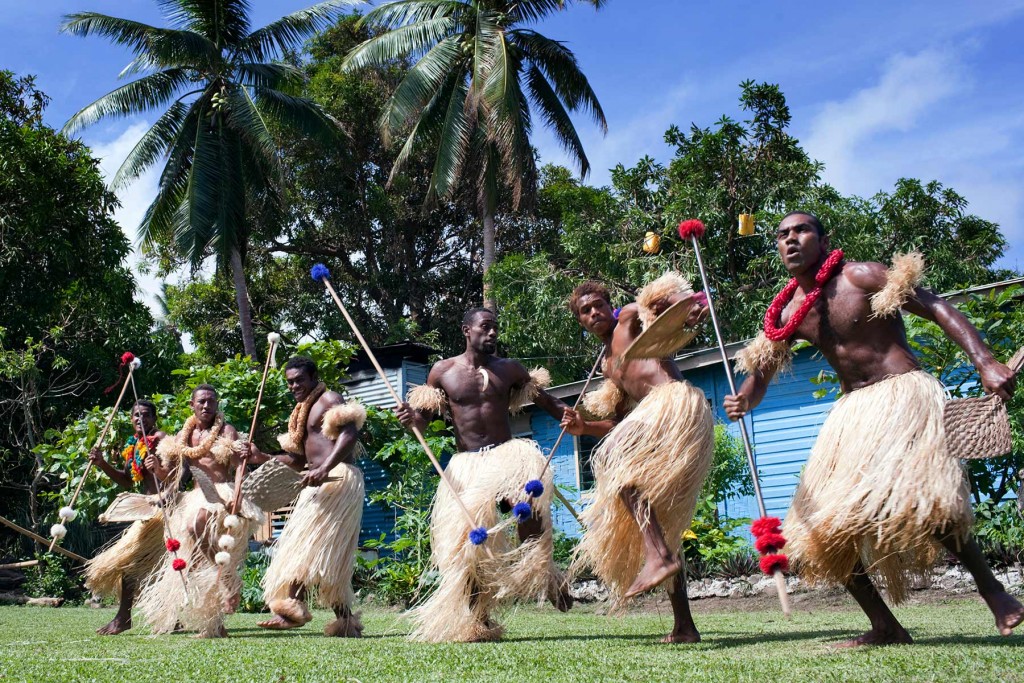 Going The Extra Mile
If you're staying at a luxury resort it's a given that you expect a good experience. But where Jean-Michel Cousteau Resort was unparalleled was the way it went the extra mile. All the time.
For example, they have a private island just off the coast of the resort: a tiny, uninhabited island that looks like something you'd dream of being shipwrecked on. If you like, the resort will take you and your family/significant other to this island, armed with drinks and a picnic, and leave you there for a glorious and totally private two hours.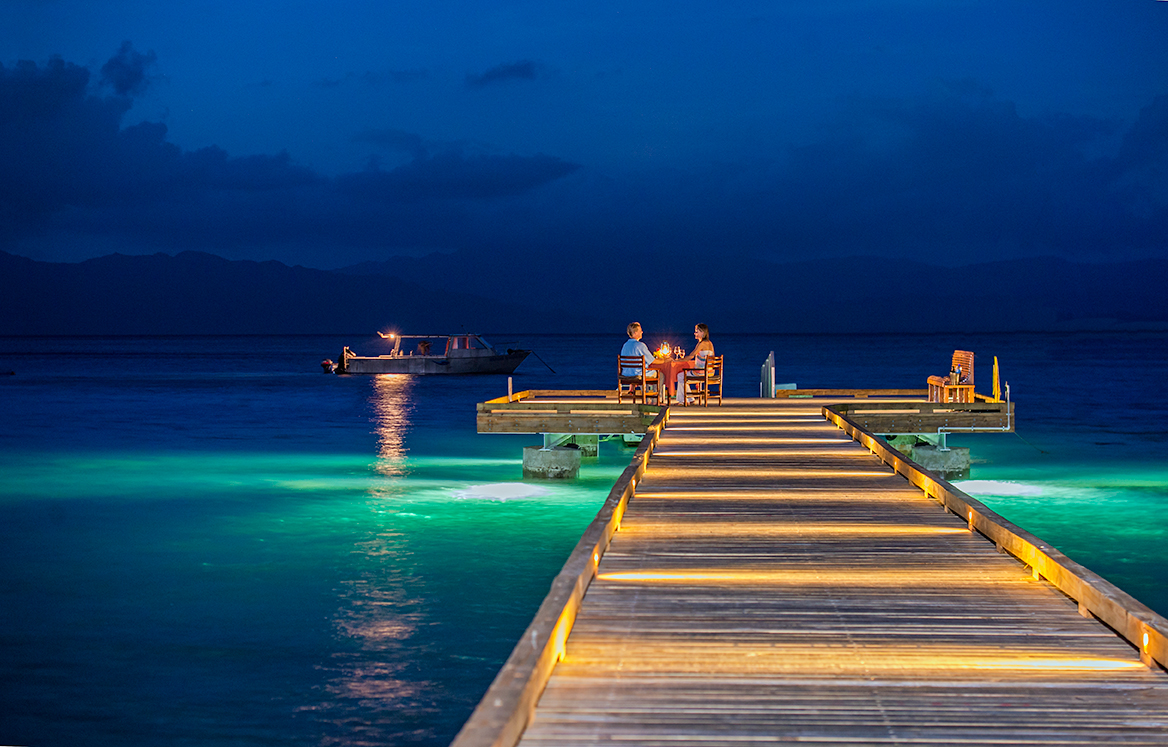 When we returned from our secret island escape, it was to find that the resort's pier had been set up for the most romantic dinner you can imagine. At the end of the dock was a single table, prettily laid with flowers and candles. Here we dined on incredible food, lit by only starlight and candlelight, with no noise apart from the soft splash of the waves and the faint trill of tiny geckos.
Another standout feature of Jean-Michel Cousteau Resort I have to mention is the staff. Without exception, they were personable, warm and helpful, and seemed to take genuine delight in talking to the guests. Fijians are friendly as a rule, but the employees here were kind beyond measure, and seemed to genuinely love their jobs—a lovely thing to see.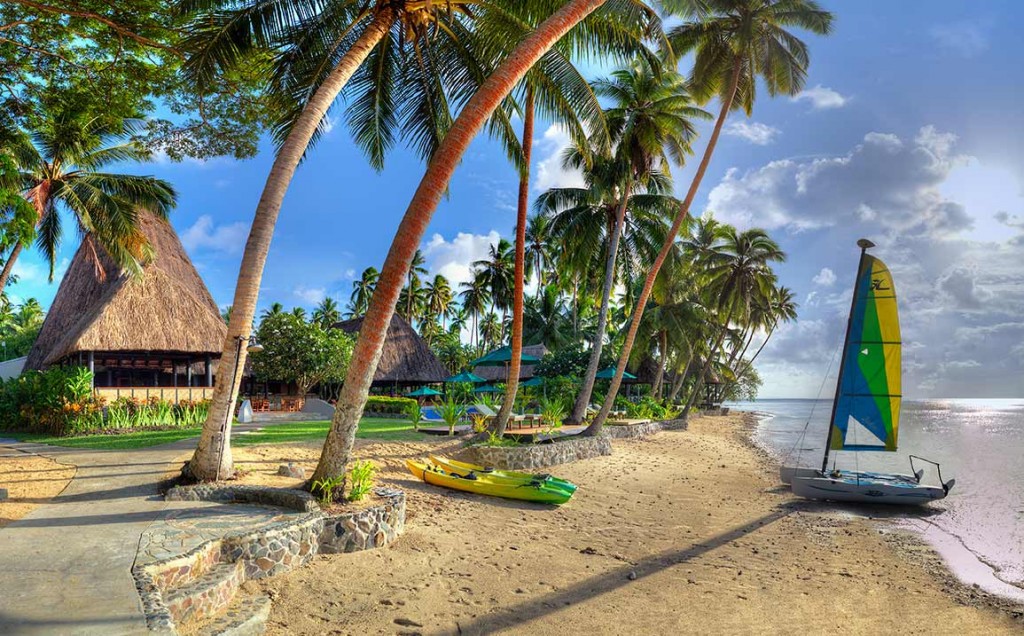 As I left the resort to another singing send off, I felt a little emotional. I didn't expect to fall for Jean-Michel Cousteau Resort the way I did, nor to be so impressed by their ethics and the way they give back to the local community. I often find myself saying, "I'll come back!" when I leave nice hotel or resort, but this is one of the first times I truly meant it