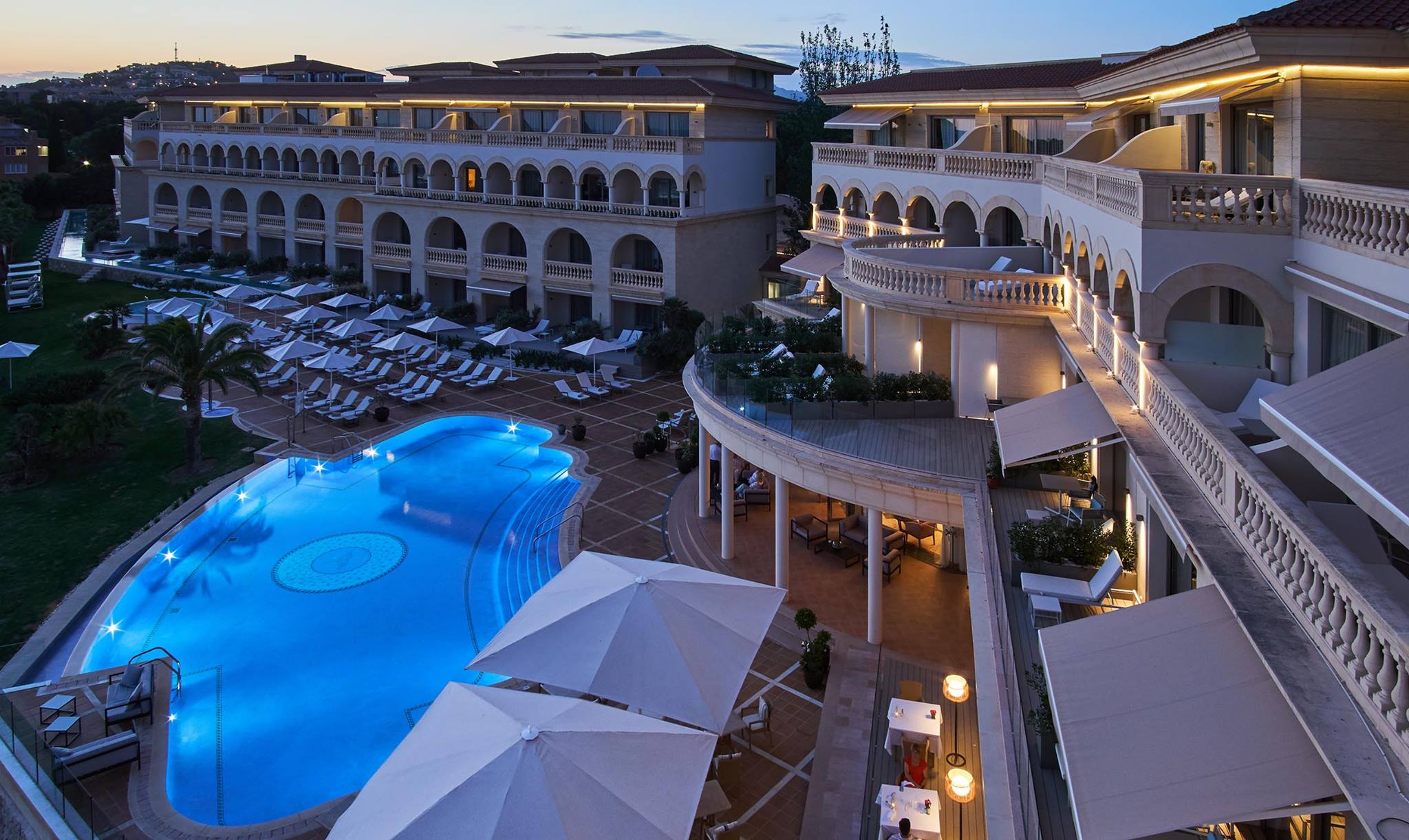 Photo Credit: Pure Salt Luxury Hotels
Stepping outside one's hotel suite on to a broad veranda and a swim-up channel overlooking an impressive Philippe Starck marina (and the Mediterranean beyond) makes one feel kind of special. This is no doubt the sole intention of Miguel Amengual, who founded Pure Salt Luxury Hotels in Mallorca and has spent around eight million euro revamping this 93-room, five-star Port Adriano property to satisfy a growing luxury-seeking clientele.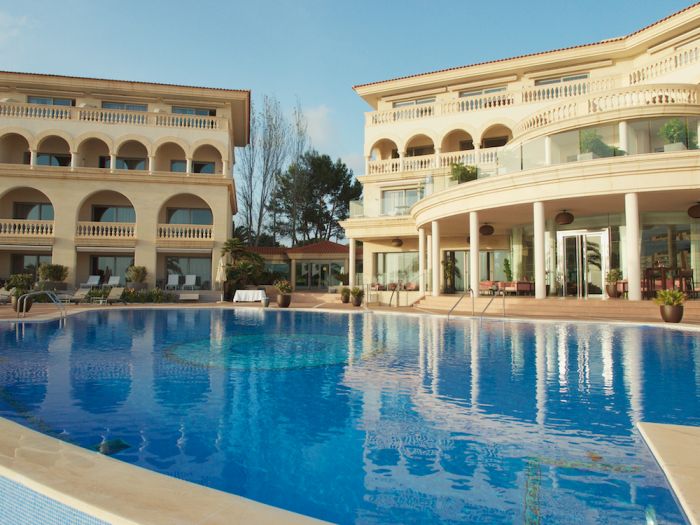 Columbia Hillen
In doing so, the Amengual family is in the vanguard of hospitality change on the largest Balearic island with an increasing number of hotels now being created. "There is a demand for high-end holidays and we fully intend to help satisfy those clients' needs by providing the best of comforts in select settings," said Miguel Amengual Delgado, director of sales and marketing.
Nestled on a cliffside in the exclusive southwestern area of Calvià, Pure Salt Port Adriano comprises a large cream-colored building and two formidable tower-like sections with a giant 'S' adorning the facade. A short, circular driveway fronted by a rose garden and olive trees leads to revolving entrance doors and a simple two-desk reception inside.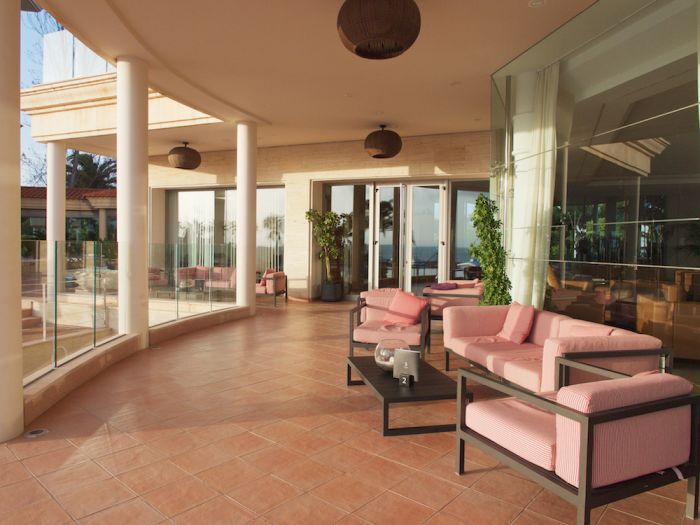 Columbia Hillen
The lobby is spacious, encompassing a mix of gleaming chrome metal, abundant potted plants and flowers, speckled Italian marble floors, pure white pillars and plush soft seats and leather armchairs. One wall features a screen with an ever-changing set of colorful photos illustrating different aspects of the hotel. Nearby, behind glass cases, are exquisite jewelry items by Isabel Guarch.
Floor-to-ceiling windows offer generous views on to a broad outdoor veranda overlooking the sea. Here are guest lounge chairs on grassy slopes among palm trees, rocking chairs and soft-cushioned wicker seating on a brass-colored stone-tile terrace beside an open plunge pool.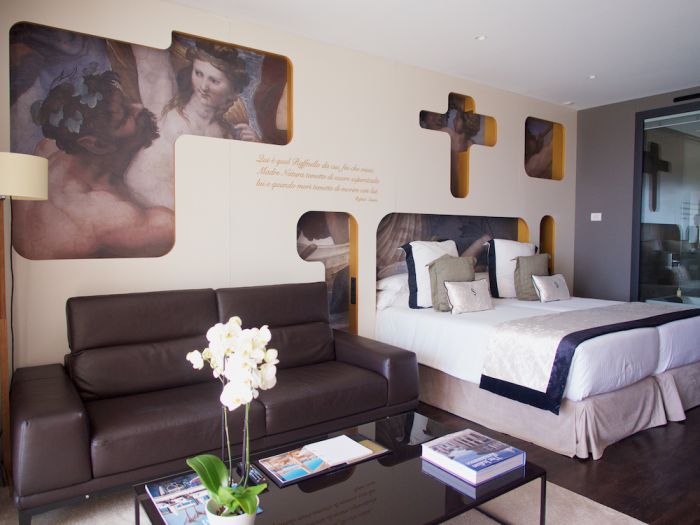 Columbia Hillen