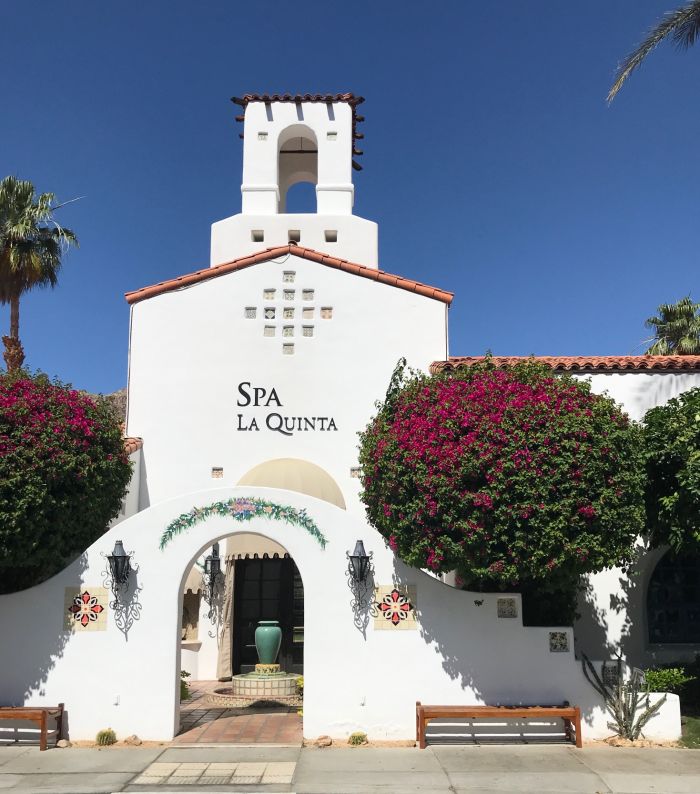 About thirty minutes from downtown Palm Spring is a celebrity hideaway in the town of La Quinta. Built in 1926, it became a retreat and playground for Hollywood's biggest names. La Quinta is within the two-hour studio rule, stating that Hollywood stars were only allowed to vacation two hours from Hollywood, just in case a studio head, director or producer needed a star back at the studio. It became a favorite haunt for Gretta Garbo "to be alone," and Clark Gable. Presidents Taft and Eisenhower and some of the wealthiest families including the Crockers and the Vanderbilts stayed here.
Director and writer Frank Capra arrived in 1934 and worked on his script "It Happened One Night." The film went on to receive an Academy Award. Since La Quinta Resort brought him inspiration and luck in his writing, he came back and wrote "Mr. Smith Goes to Washington", "You Can't Take It With You", "Mr. Deeds Goes To Town" and "It's a Wonderful Life." While winning three Oscars as Best Director, he fondly called La Quinta the "Shangri-La of Screenwriting."
I've been told that he found his creative inspiration staying in the San Anselmo casita. Since Capra and his wife Lucille spent many winters at La Quinta, the resort has honored the 450-square-foot cottage The Capra Suite. It offers the luxurious Waldorf Astoria bedding on a king-size bed, among authentic Spanish-style detailing, a wood-burning fireplace, cozy sitting room and over-size windows. Nearby is a special memorable bench with their names on it too.
Many of the historic casitas, suites, villas and vacation units are surrounded by green lawns, flower gardens or clustered around one of the 41 pools and 53 hot tubs.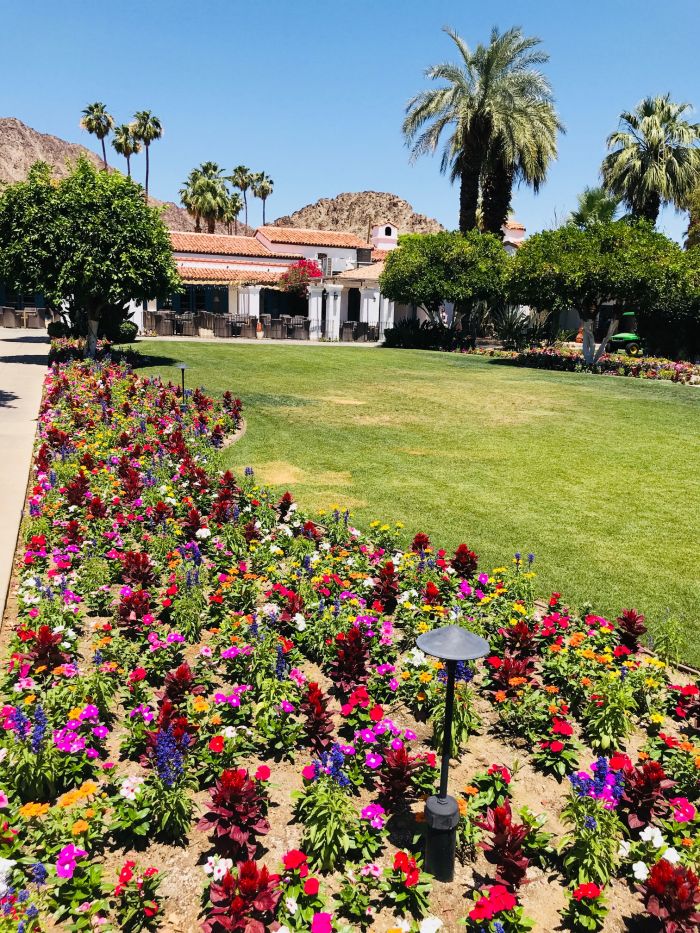 Jill Weinlein
During Mother's Day weekend, we stayed at La Quinta Resort & Club, now a Waldorf Astoria property, in an elegant Starlight Casita #246. Walking up a flight of outdoor, beautiful Mexican paver-tile stairs we approached a secured door. Opening it with our room key, we were transported to a private lounge patio with a large conversation couch, cocktail table, dining table with four chairs and outdoor fireplace. It's ideal for morning breakfast, napping in the afternoon, and sitting outside in the evening to stargaze while the fireplace is aglow with small flames.
Inside our casita offered a King-size bed with Waldorf Astoria sheets, a fireplace and sofa that can be converted into a bed. The double sink bathroom has a deep soaking tub and separate shower. There is a small bar with a refrigerator and self-coffee service. The Mexican accent tiles give the casita character and a custom design.
To elevate my Mother's Day, I had a 3:30 p.m. facial appointment at the 23,000 sq. ft. luxury Hacienda-style La Quinta Spa. My aesthetician Joy pampered me for 80 minutes. Besides facials, other treatments include Body Renewal, Sun Worshipper Rituals, Mommy-to-Be Offerings, a variety of massage experiences and skin care treatments.
Near the Spa is the main pool and over 20 hard and clay surface tennis courts. There is also a large fitness center and bikes available to rent and ride around the property and beyond. Down the street are verdant championship golf courses.
Working up an appetite, we dined at the Adobe Grill upstairs at The Plaza across from the resort's entrance. Fountains, flowers and a Mission Bell are in full view when dining al fresco and enjoying tableside guacamole and salsa and Adobe Grill's famous margaritas. Executive Chef is Marco Aguilar makes a savory chicken mole and chile relleno. We finished with a delicious bread pudding dessert served with dried fruit and mole ice cream.
Walking back to our casita, we donned our bathing suits for a night swim. Afterward, wearing La Quinta bathrobes, we sat on our lounge patio, turned on the fireplace and looked up to see the Big Dipper and Orion's Belt.
La Quinta was built for guests to unwind, relax and get away from it all. Today it continues to be a luxury hideaway set in the Coachella Valley desert.
To make a reservation www.laquintaresort.com.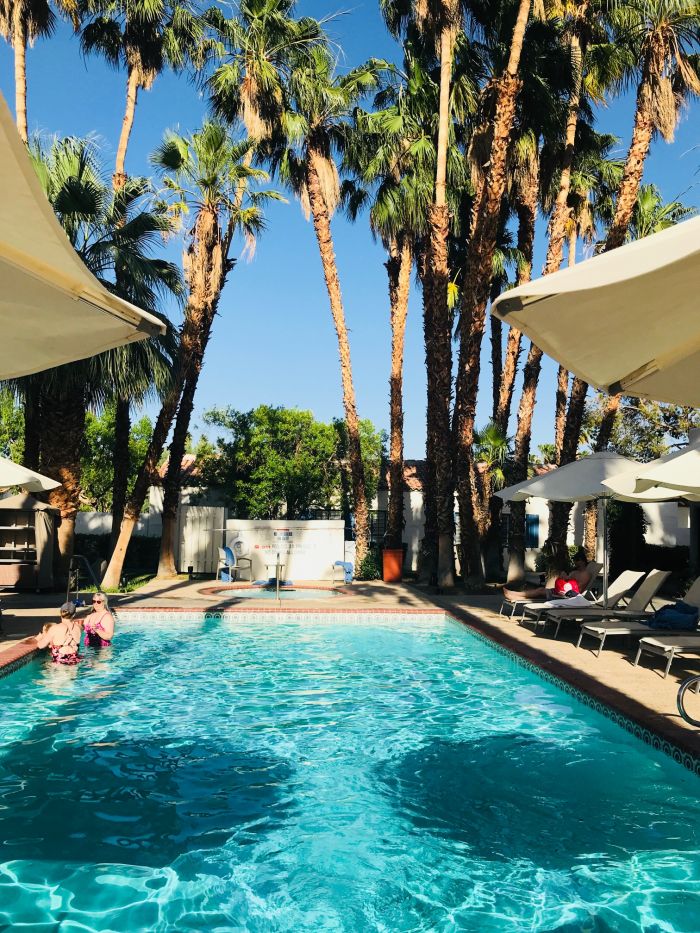 Jill Weinlein
Even though the weather warms up in the summer to over 100 degrees, La Quinta has 41 pools for guests to stay cool.
Jill Weinlein
The Frank Capra Suite is a stand alone 450-square-foot cottage set among floral gardens and trees.