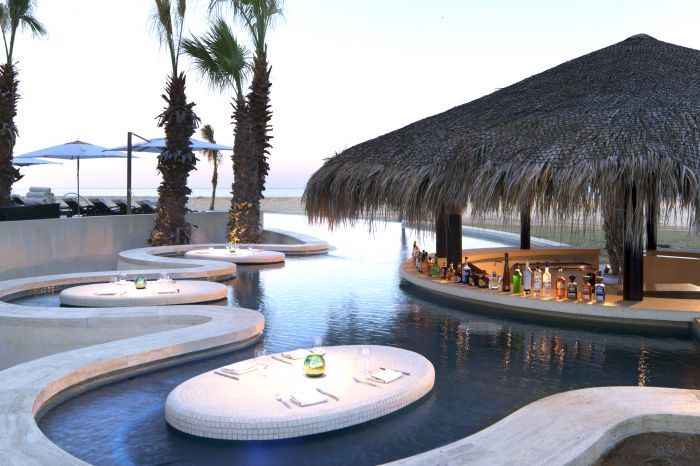 Rancho San Lucas
The Rancho San Lucas resort and golf club, located in Mexico's Cabo San Lucas, stands out even in an area famed for its luxury and desirability. It's part of the high-end Solmar Hotels & Resorts collection, which also includes the gorgeous Grand Solmar Land's End Resort & Spa, and which is currently rolling out phased re-openings and once again welcoming discerning guests. Rancho San Lucas, also home to the Norman Estates from golfing legend Greg Norman, is an exclusive 834-acre resort community set in rolling desert foothills that gently slope down to more than a mile of pristine beachfront on the Pacific Ocean's Baja Peninsula.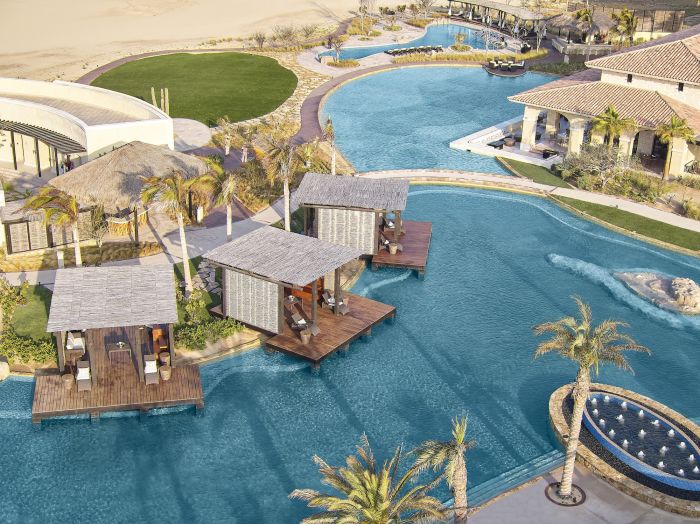 Rancho San Lucas
In addition to the new Norman Estates, which opened earlier this year, and the posh Villas at Rancho San Lucas, the property houses the Grand Solmar at Rancho San Lucas and Grand Solmar The Residences at Rancho San Lucas resorts, as well as the Rancho San Lucas Golf Club. The stunning course at the latter was designed by Norman, the Australian professional golfer turned entrepreneur who spent an incredible 331 weeks as the world's Number 1 ranked golfer in the 1980s and 1990. The world-class course's 7,210-yard layout is "specifically tailored to Cabo's terrain and locale, creating a sustainable golf experience that flows naturally with the dune and desert landscape," as they put it.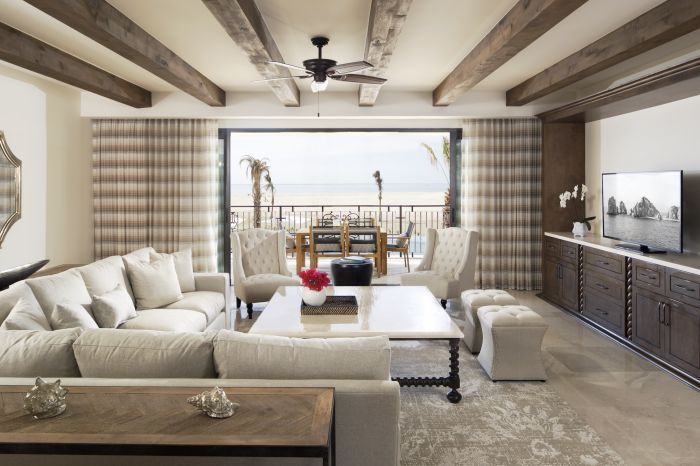 Rancho San Lucas
The Norman Estates at Rancho San Lucas now stands as the most prestigious address not only within the community, but Cabo itself; and having visited we'd say it rivals any five-star resort estates project in Mexico. Architecture at the Norman Estates can be best described as "contemporary Mexican hacienda," set off with beautiful interior design by Norman's talented wife, Kirsten (Kiki) Norman. Designed for indoor-outdoor living and surrounded by the golf course, many of the estates feature private pools overlooking the beach and ocean. Amenities include private guarded gate access and a private beach club with a pool, gym and recreational room. When complete the community will include 11 oceanfront custom estates and 21 beachside homes, ranging from 12,000-33,000 square feet, priced from $3.7 million to $6.9 million.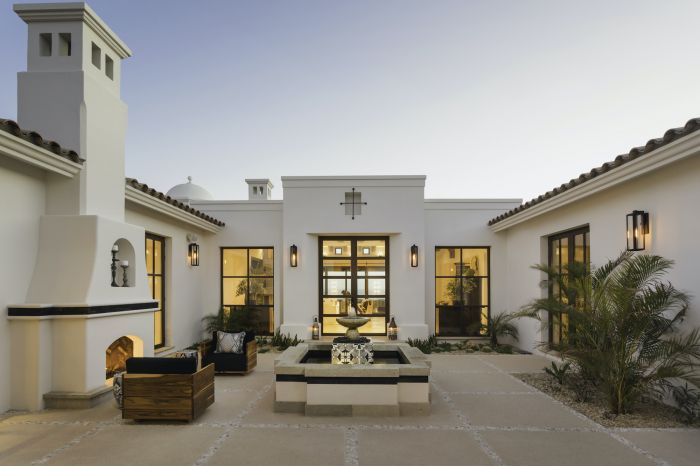 Rancho San Lucas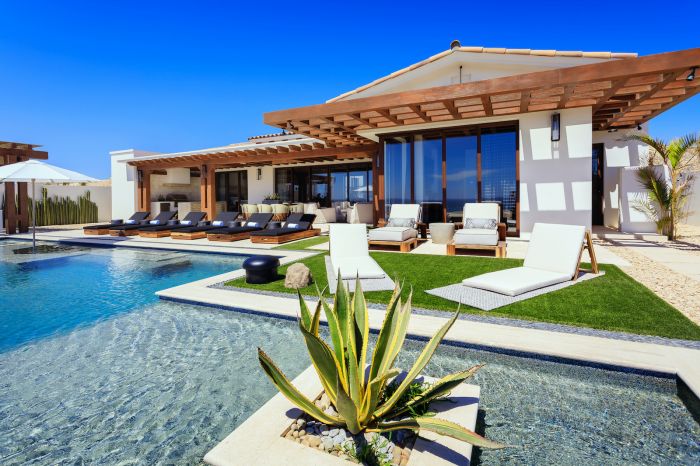 Rancho San Lucas
"As a result of the pandemic, many people are re-evaluating their lives and lifestyles," Greg Reisdorf, Rancho San Lucas's Project Director, tells JustLuxe. "They are dreaming about vacation retreats and coming together in safe environments. Now more than ever, people are mindful of just how precious life is and they want to embrace it, live it and be with their loved ones, safely. This 'new world' brings new opportunities. People can work from just about anywhere they want, productively and without sacrificing quality. The bottom line is they are making quality of life moves and re-visiting their priorities."
Rancho San Lucas, Reisdorf notes, lends itself perfectly to this mindset. "It offers an exceptional place to retreat and restore," Reisdorf opines. "It is perfectly situated on over a mile of expansive beachfront, ensconced by gently sloping natural terrain and amazing wildlife, offering travelers peace and tranquility—the perfect escape from the hustle and bustle of everyday life." What could be more relaxing than a round of golf, followed by a spa treatment and a spot of whale-watching on the terrace while enjoying a delicious cocktail or two?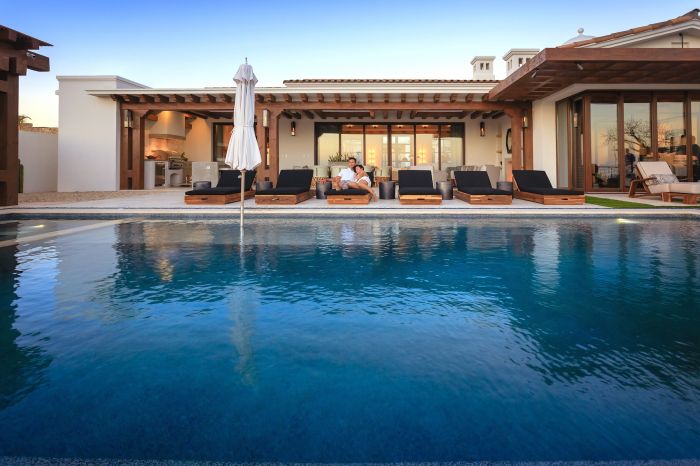 Rancho San Lucas
Solmar is not anticipating any last effects from the pandemic, which saw its properties shuttered while protocols were created to receive guests once more. "Los Cabos will always be one of the top vacation destinations thanks to its easy access from the U.S., beautiful beaches, safe activities and vibrant nightlife," Reisdorf notes, not to mention the fact that it is considered by many to be Mexico's top luxury beach escape. "The Baja spirit is stronger and more appealing than ever with its warm, welcoming community," an especially coveted trait at a time when many travelers are stressed and in need of first-class service with a smile.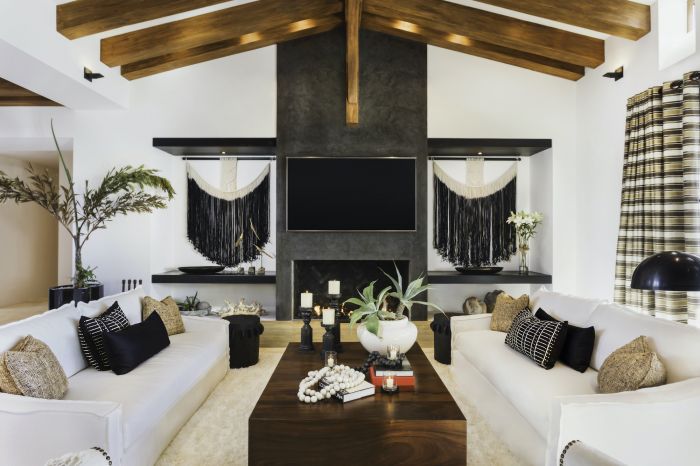 Rancho San Lucas
"Solmar guests tend to be very loyal to the brand because of the company's consistent track record in delivering exceptional vacation experiences," as Ricardo Orozco, VP of Operations for Solmar Hotels & Resorts, tells JustLuxe. "We're going the extra mile to ensure our guests feel safe and secure when they're with us. Along with flexible travel packages, the brand has implemented new policies, procedures and social distancing practices with the highest levels of prevention control across all of our seven resorts."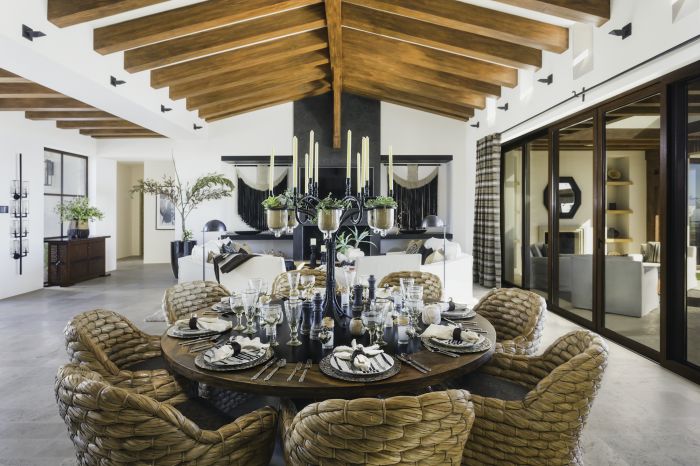 Rancho San Lucas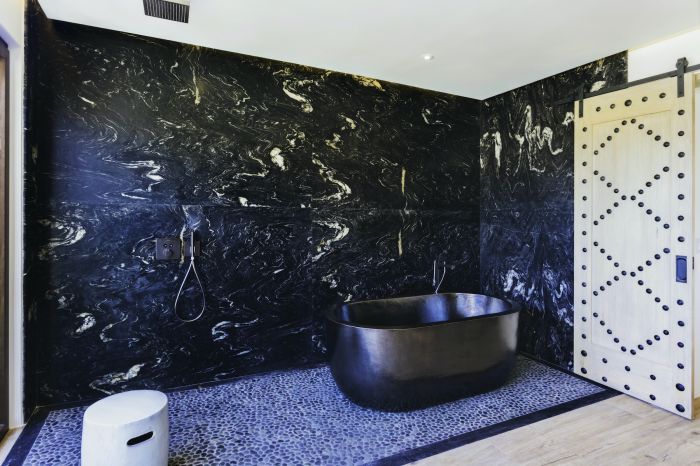 Rancho San Lucas
To that end, the brand has implemented "Solmar Standards in Safety & Care," a new series of policies, procedures and social distancing practices to ensure the highest levels of prevention control across all resorts. "All facilities have been rigorously cleaned and employees are undergoing extensive training," the company points out. New health and safety highlights include contactless temperature measuring stations for guests and employees, luggage and shoe sanitation services, new restaurant and pool furniture floor plans, enhanced room service and take away options, electronic QR code scanning for menus at restaurants (to avoid touching menus). Check-in and concierge services will also now include partitions between guests and employees.
In addition, "mattresses and pillows will be cleaned daily using a high-tech fogging machine and sanitizer spray will be used throughout the AC vents in guest rooms," while new state-of-the-art technology will be unveiled so that guests can check-in electronically and then use their mobile devices to unlock and enter their suites. While the pandemic protocols will hopefully only be needed for a short time, the tech upgrades will become a permanent feature of the resort experience. At the Norman Estates, owners can of course enjoy unparalleled peace of mind and privacy. The Norman Estates venture is part of his portfolio that includes a global real estate collection, award-winning wine, golf-inspired lifestyle apparel and a diverse investment division.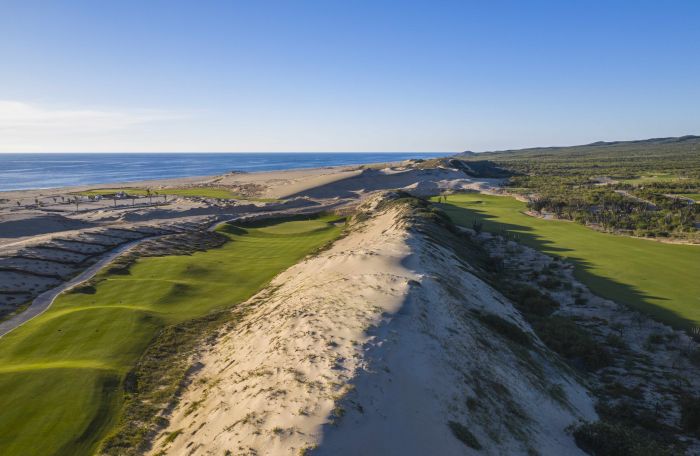 Rancho San Lucas
The golf course "rambles through huge windswept dunes at the start, climbs through a thick cactus forest creased by meandering arroyos in the middle of the round, and returns players to the beach and sea on the back nine," Solmar notes. The 7,210-yard, par-72 layout has five holes on the beach, notably the par-3 third, which parallels the sea and offers players views of breaching whales during the winter migration season. Even a pro could be forgiven for being slightly distracted, but in the most pleasurable way possible.
"Rancho San Lucas is the most spectacular piece of oceanfront property I've seen in a long time, so to have the opportunity to build a course on this site was truly once-in-a-lifetime," as Norman puts it. "My goal was to keep it as natural as possible, using my 'least-disturbance' approach, while showcasing the property's three unique ecosystems: the ocean, the sand dunes and the arroyos. We wanted to build a sustainable course that is playable from all perspectives, including the forward tees. My design company is committed to making a global impact by creating courses that withstand the test of time, and I truly believe this golf course is one of the best we've ever built."