Just 16 miles long and three miles wide at its broadest point, Anguilla is a wee gem of an island. The Caribbean jewel offers the same luxurious lifestyle as its more well-known island counterparts, but here, the allure is steeped in authenticity. Nestled in the British West Indies between two turquoise bays, Anguilla is a mere five miles from St Maarten, and 20 miles from St Barts, but its exclusivity exudes that of a private island hideaway.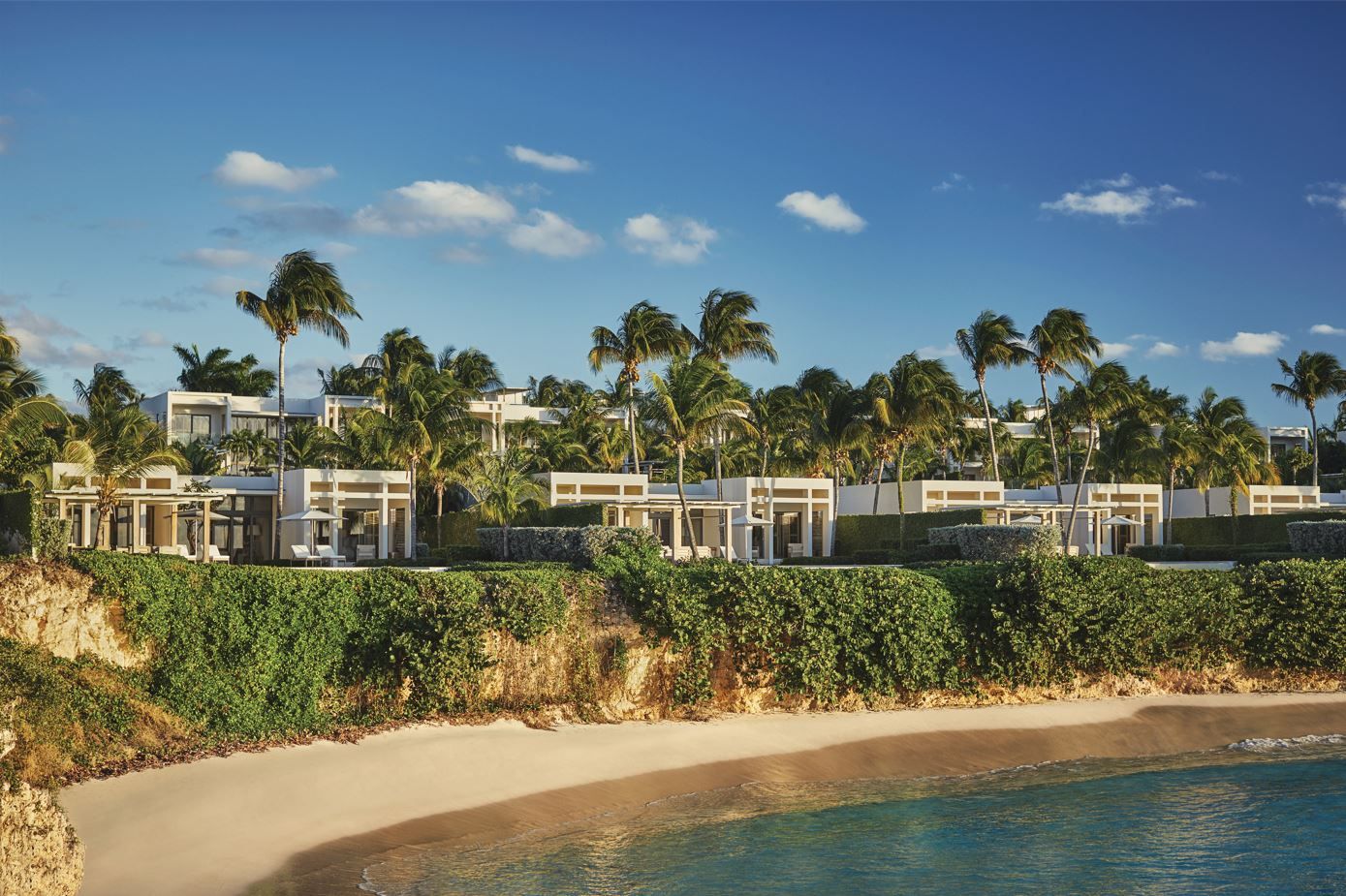 At The Four Seasons Private Residences Anguilla, this hideaway can be exclusively yours. Residents of this spectacular beachfront property enjoy a service-rich lifestyle suffused with sophisticated Caribbean character and a singular sense of place. Just as Sonoma is 'what Napa wine country used to be,' Anguilla is what island life used to be – calm and serene, with a desired share of chic, all well-captured within this stunning resort and its Kelly Wearstler-designed private villas.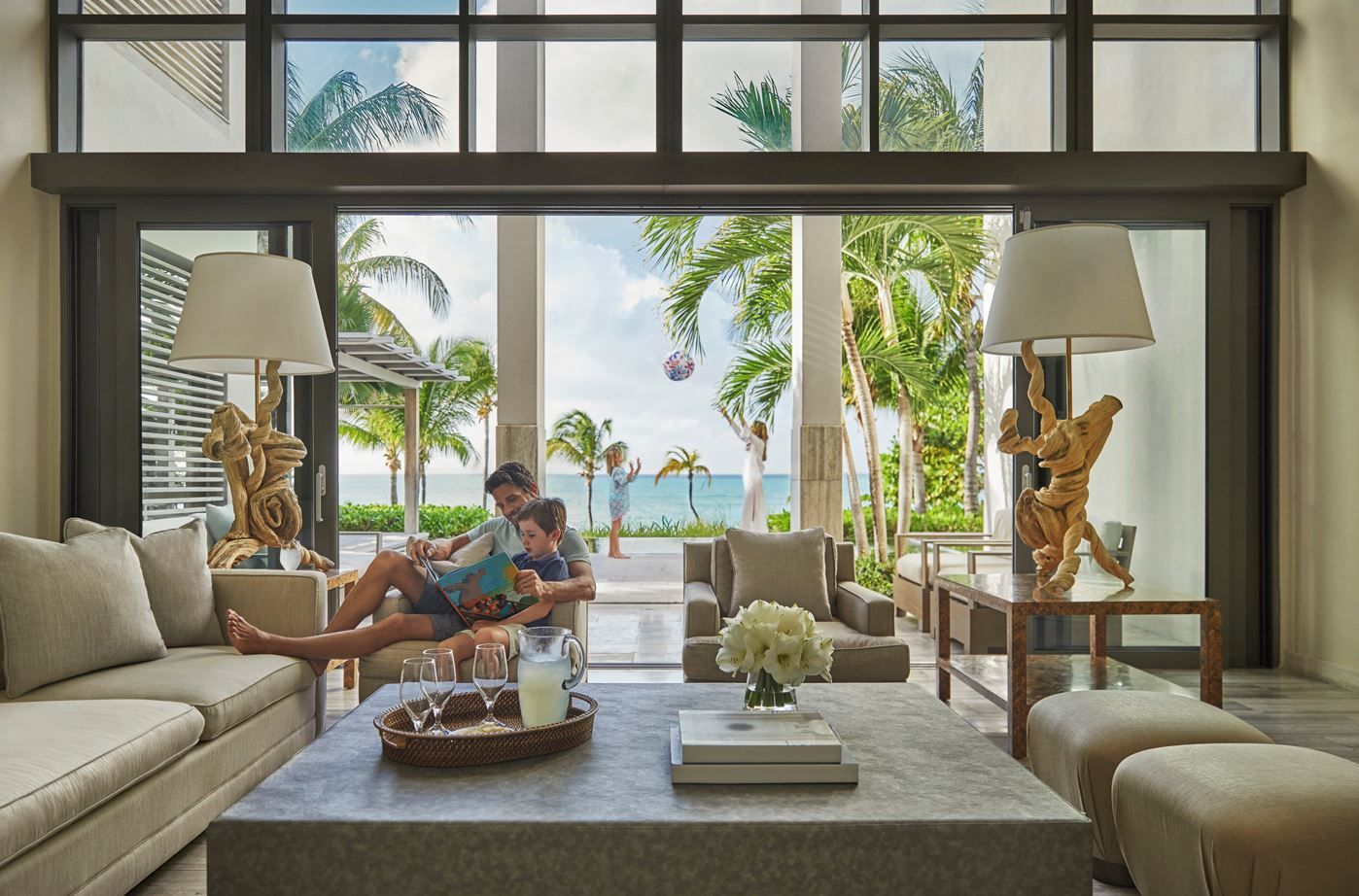 Providing the ultimate in privacy and seclusion, the resort's villas comprise a variety of floor plans that deliver the best in luxury living and provide a perfect family environment. Designed for effortless living, every detail of these exquisite homes has been thoughtfully considered to harmonize with the natural surroundings. Expansive indoor-outdoor spaces capture the ethereal light of both sunrise and sunset. Luxurious, spa-like bathrooms in soothing tones are carefully crafted to create a sense of calm. And renowned Four Seasons service is yours to enjoy, such as in-room dining to your specifications, the stocking of pre-arrival provisions, and a dedicated 24-hour concierge poised to assist with nearly any request.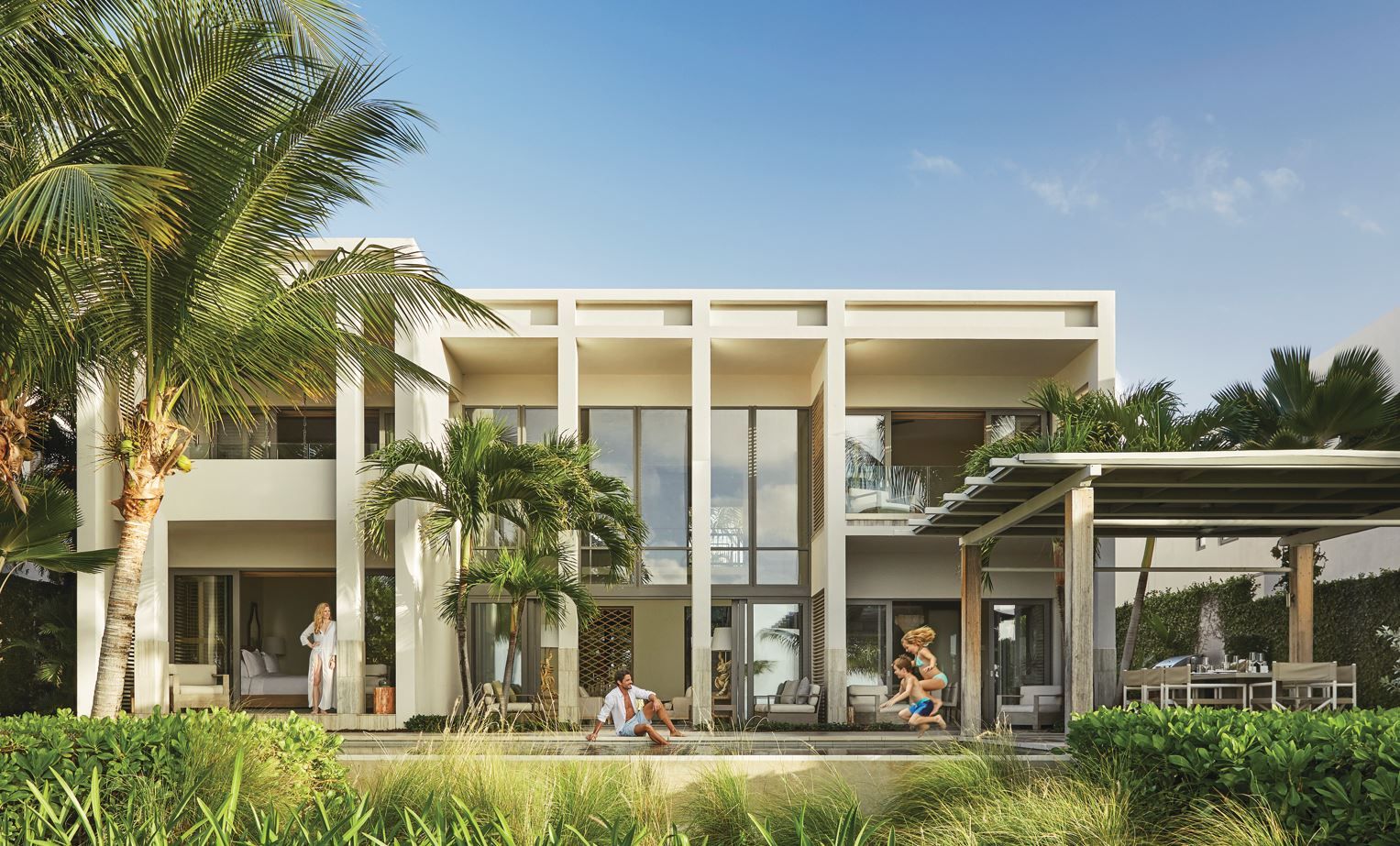 Three varied layouts provide choice: The spacious four and five bedroom Villa Residences (5,758 sq. ft. to 9,500 sq. ft.) fringe adjacent Barnes Bay, where rock outcroppings provide outstanding swim and snorkel adventures. The centrally located one and two bedroom Point House Residences (1,375 sq. ft. to 2,220 sq. ft.) offer an ideal balance of social and secluded. Within the heart of the resort, each allows easy access to the bounty of amenities. The one to three bedroom Beach Residences (870 sq. ft. to 6,484 sq. ft) feature private pools and the baby-soft sand of mile-long Meads Bay.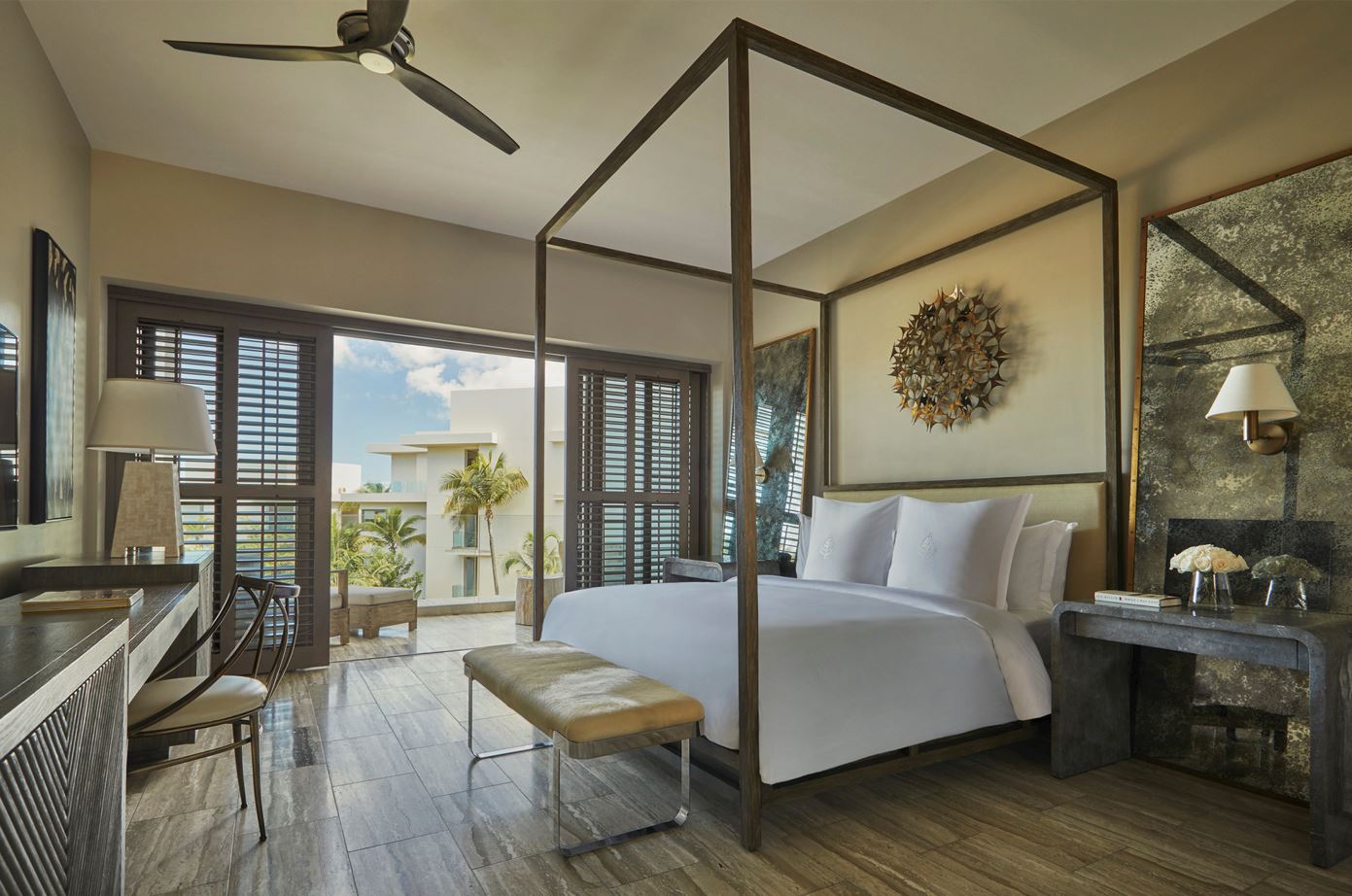 Whichever your selection, residency makes certain that your favorite aperitif is delivered just the way you like it. It ensures that your favorite table at the Sunset Lounge is always waiting. It guarantees that a dedicated team is always at hand, to help you make the most of life on Anguilla, where the stresses of the everyday are left far behind.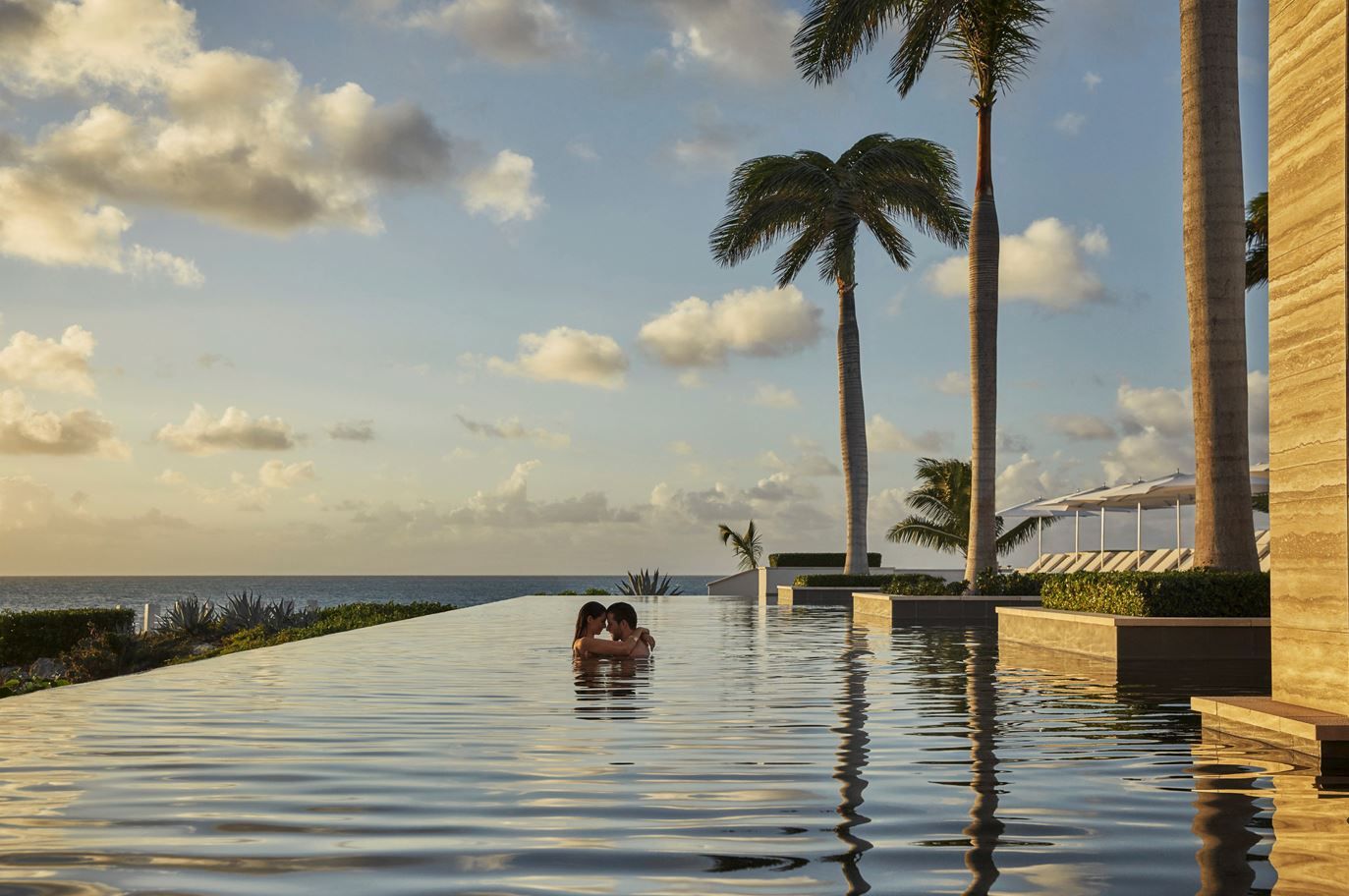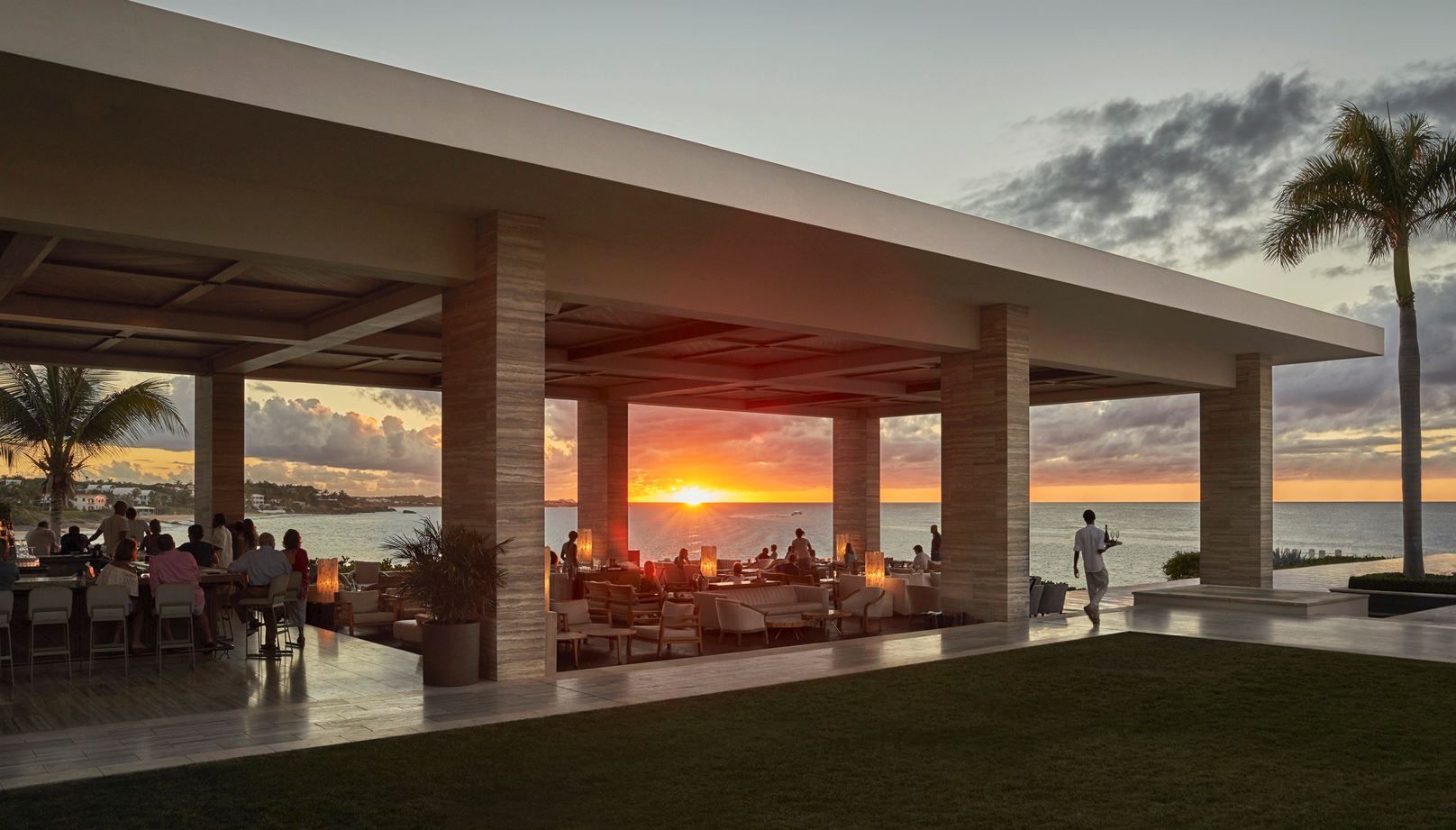 And though Anguilla may be diminutive, immense adventure awaits, guided if requested by accomplished Anguillan athletes. Dive amongst colorful fish that congregate near sunken ships. Picnic on smaller islands reached by boat, where caves beg for snorkel exploration. Water ski, kite surf, sail, climb a rock wall, practice your putting, play bocce ball, or simply stroll one of the island's 33 beaches, framed by a thousand shades of blue. For little ones, the resort's Kids for All Seasons program delivers age appropriate activities that excite, educate, and inspire, from calm water swimming, to biking and hiking, to bonfires on the beach.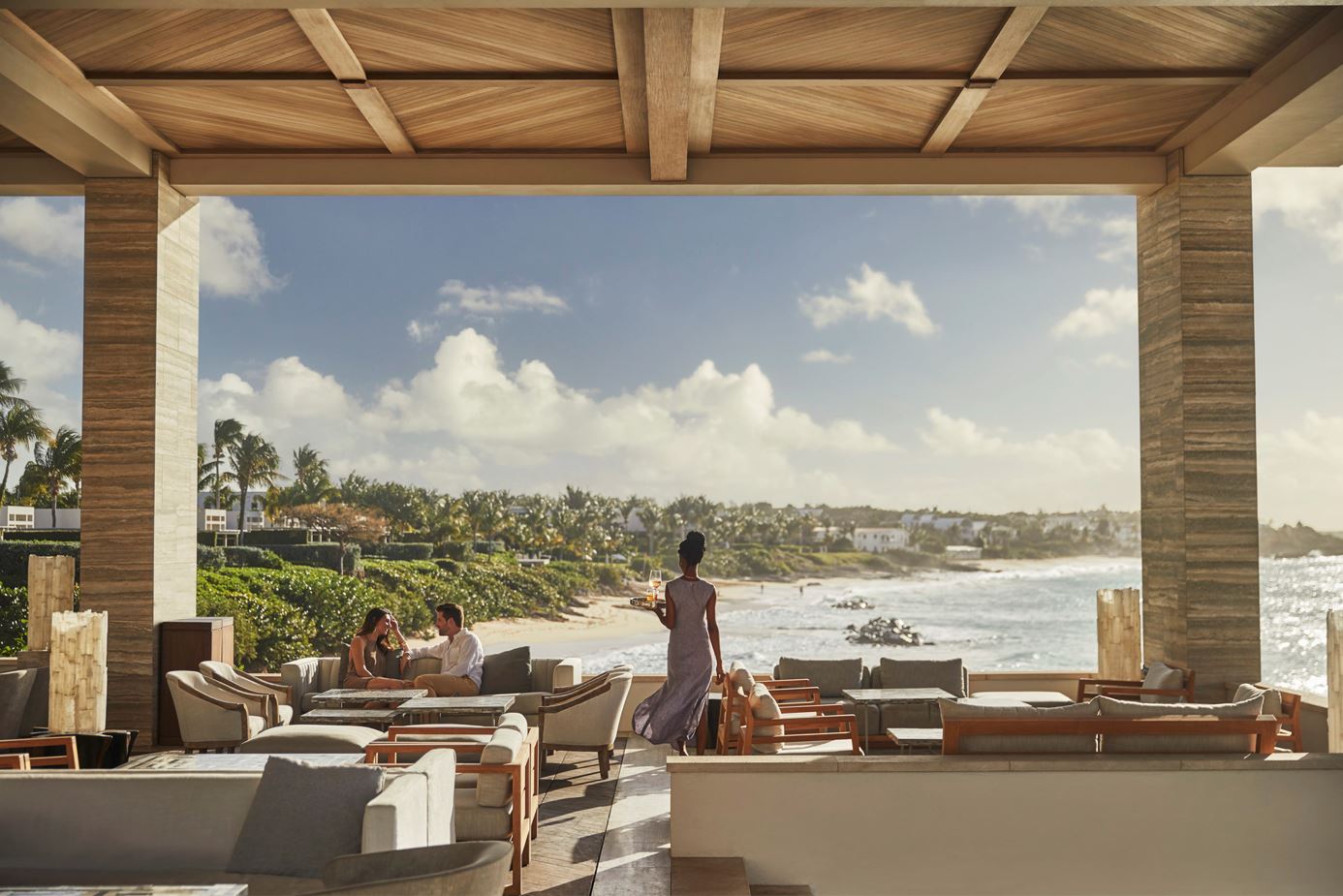 The resort's Spa provides the antidote to adventure. At this waterfront wellness retreat, enjoy state-of-the-art treatments and then relax on a wide, sunny deck within a gently swinging day bed or lounge at an infinity pool overlooking the ocean.
At The Four Seasons Private Residences Anguilla, all of this - and so much more - are deservedly yours. Come home to the soulful side of the Caribbean.
Arriving in Anguilla: Most common is to fly into Princess Juliana International Airport (SXM) from which a sea shuttle departs to Anguilla (shared or private; 25 minutes by boat). Or fly to Anguilla's airport, Clayton J. Lloyd International Airport (AXA) on a 7-minute flight. New direct flights are also available from Miami to AXA. You may also fly into Anguilla from Antigua, Puerto Rico, or St. Kitts. Or, fly directly into Anguilla from any location via private jet.
If you are interested in ownership email info@anguillaprivateresidences.com or call + 1 800.901.7079.