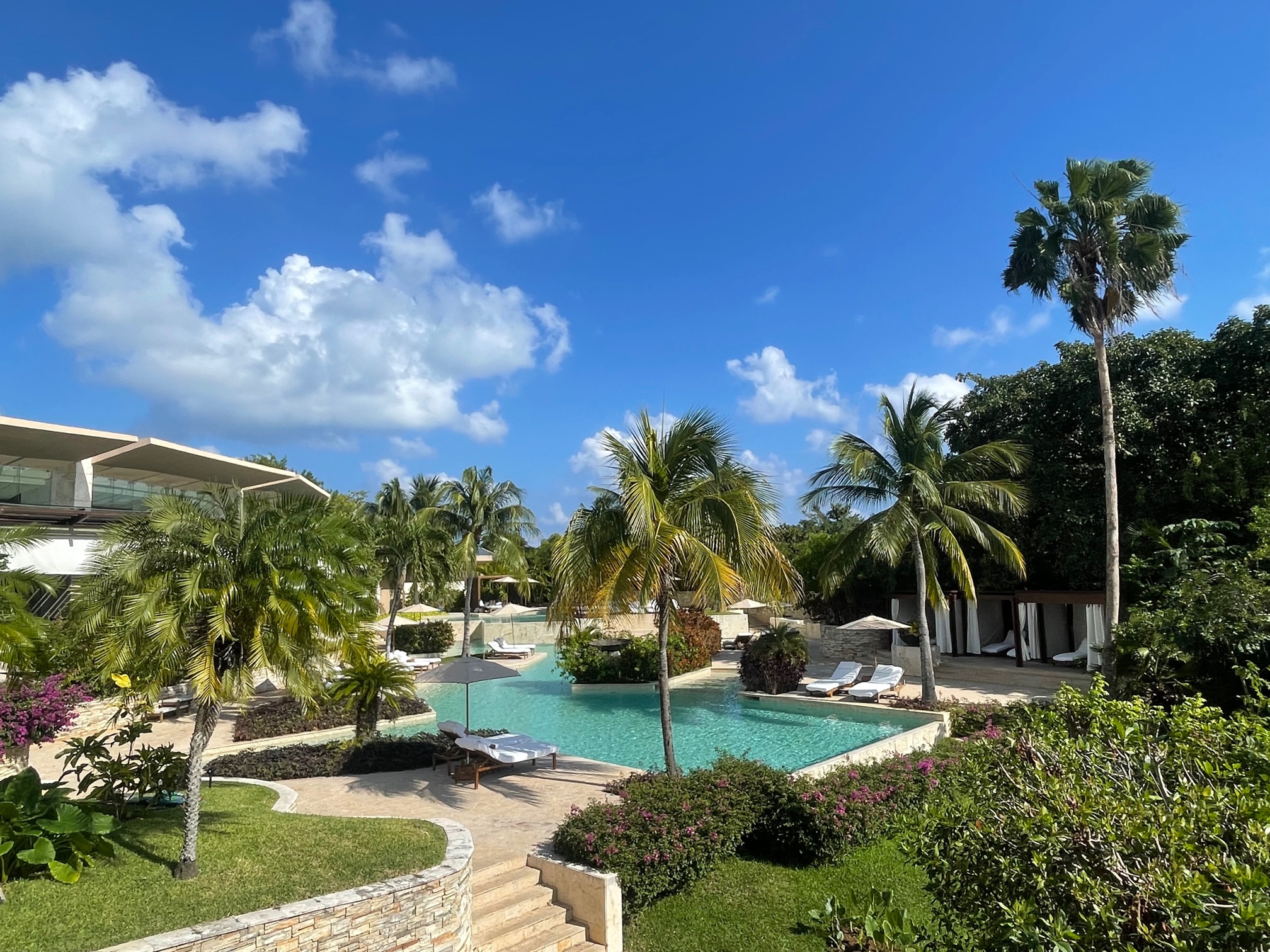 Whitney Spielfogel
Mexico has no shortage of vacation-worthy destinations. From party-fueled hotspots like Cancun and Cozumel, to culture-rich culinary cities like Mexico City and San Miguel de Allende, it's no surprise that tourists have been flocking to Mexico for many years. With nearly 500 beautiful beaches to choose from, you have your pick of plenty of places to visit and things to do south of the border.
If you want to save yourself from hours of tedious research, and it's a beach trip you're after, head to the Mayakoba region of Mexico, a blissful 1,600-acre area located along the Caribbean coast of Riviera Maya, a mere 40 miles away from the CUN International Airport (a 30/45-minute drive – but sure to feel world's away). Mayakoba is appealingly tucked away just south of Cancun, and encompasses protected stretches of tropical beauty – lagoons, jungles and beachfront aplenty. With its ideal location, you'll be placed in a secluded haven of rest and relaxation, as well as being a 30-minute drive from the north of Playa del Carmen, where you'll be able to step back in time and explore the Mayan ruins.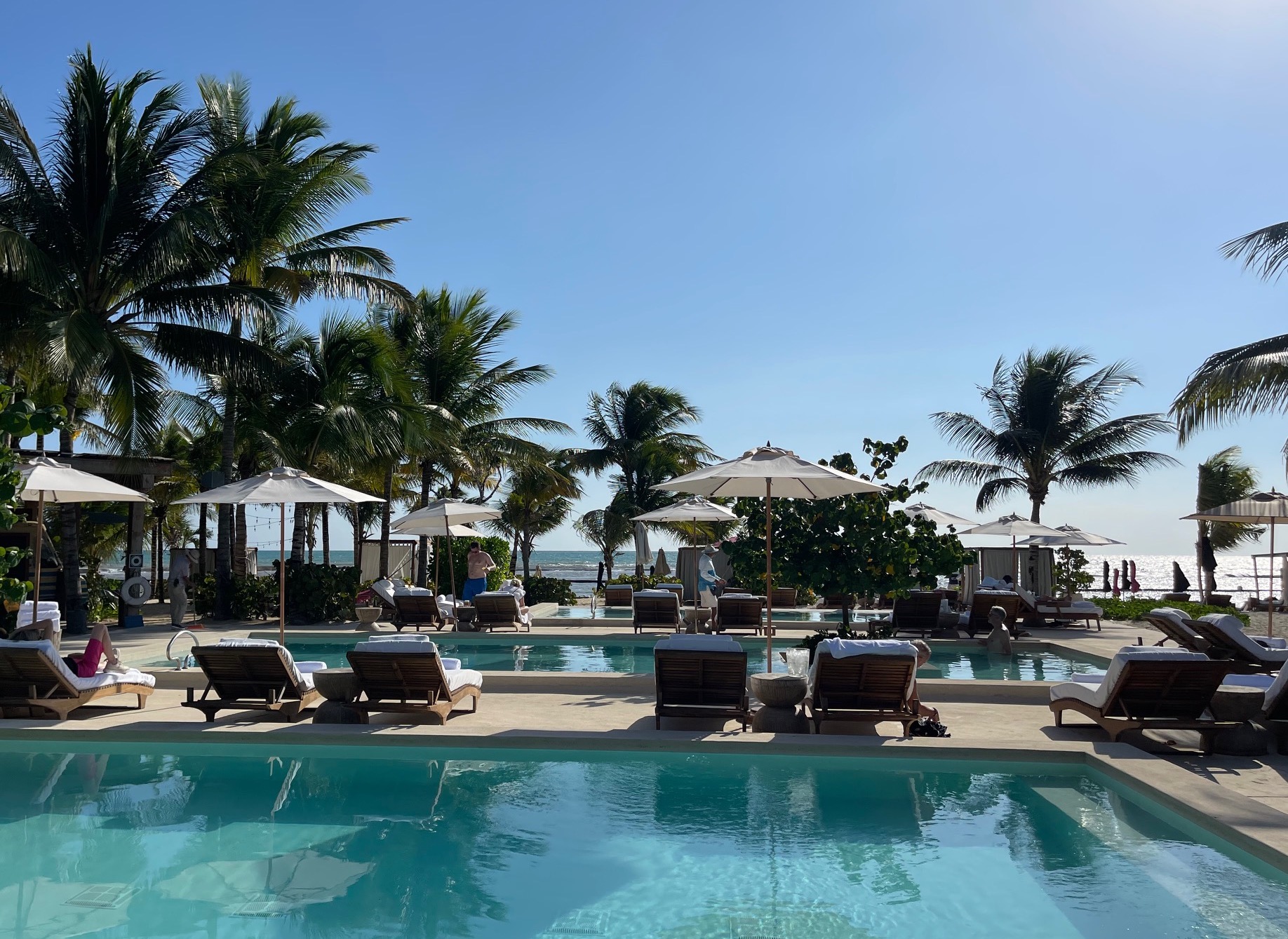 Whitney Spielfogel
The Mayakoba enclave is synonymous with luxury in the travel industry, also known for its ethos of sustainability, and the finest that nature, culture and culinary have to offer all in one. Mayakoba will captivate you with its dazzling tropical rain forest and the crystal-clear waterways through its canals, as well as it's breathtaking beaches, and the finest Mexican food can be enjoyed at the numerous restaurants in this region.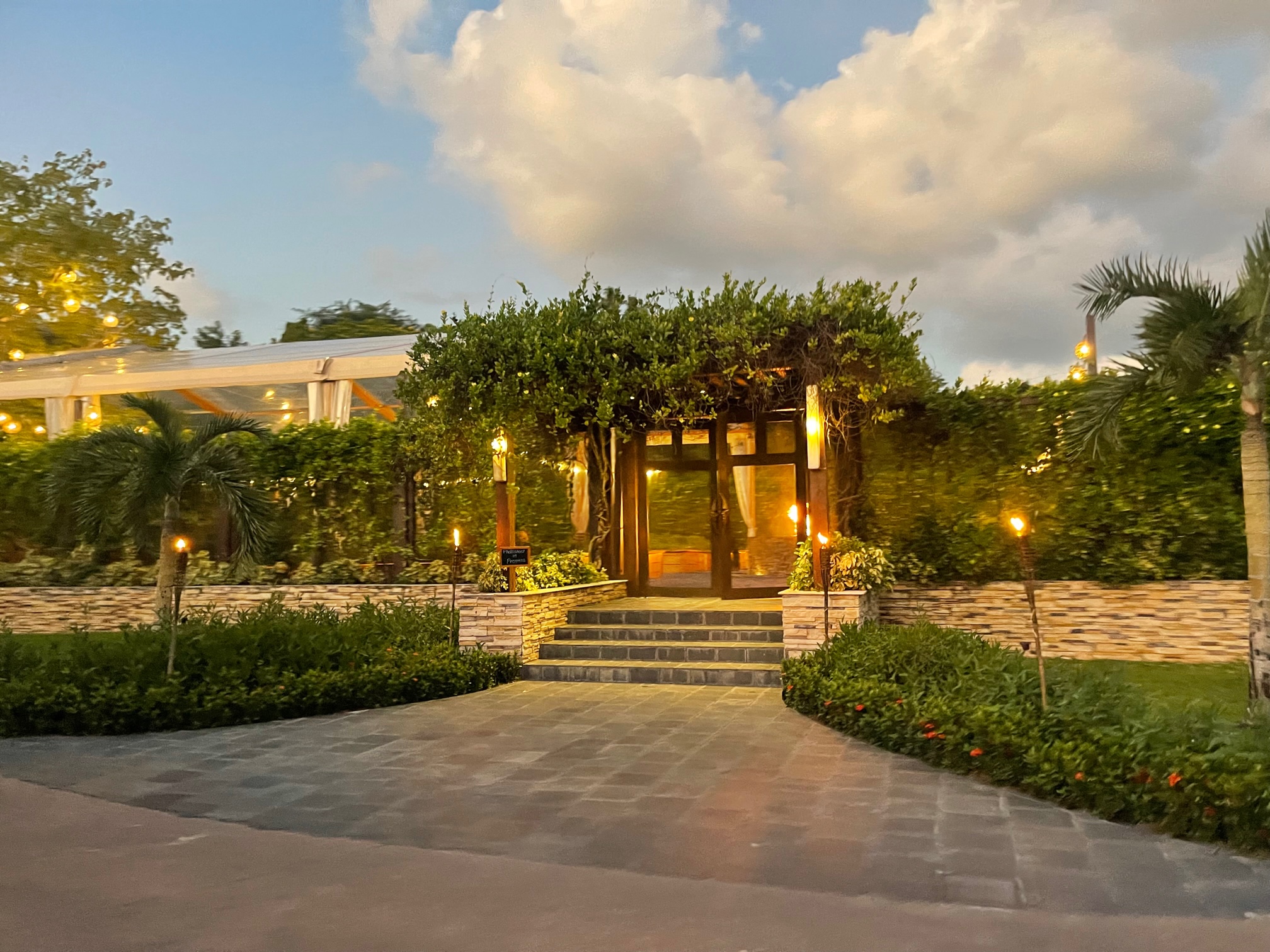 Whitney Spielfogel
The Mayakoba community got its start in the mid-2000s. Today, it houses four hotels and residences, and a Greg Norman-designed golf course. Once you're inside the signature Mayakoba gates, the rest of the world melts away, including traffic – as golf carts, bicycles, and boats are the preferred modes of transportation. Each hotel has its own resort-style footprint, with multiple pools and restaurants spread across Mayakoba's sprawling grounds. A lagoon winds through the area connecting the four hotel properties, and many of the resort rooms back up to the waterways, which are populated by birds, turtles and other natural wildlife. You can see the island of Cozumel from the Mayakoba beach, and the second largest barrier reef in the world is located offshore, making this a popular spot for scuba diving and snorkeling.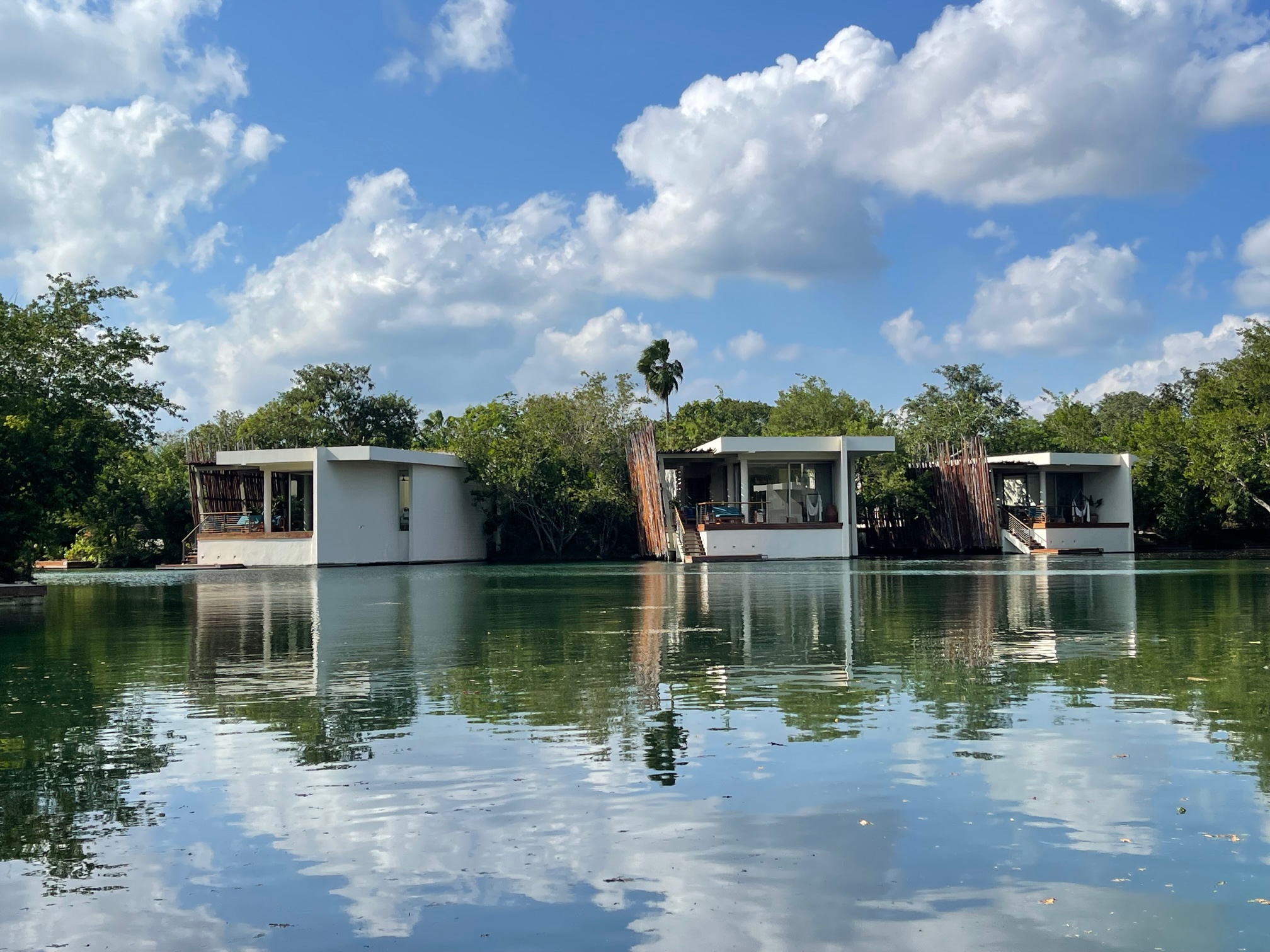 Whitney Spielfogel
The most luxurious of the hotels is the Rosewood Mayakoba, an oasis of tranquility and beauty, renowned for its natural beauty and bespoke service. Embraced by emerald lagoons, the mangrove jungle and a pristine white-sand beach, the Rosewood Mayakoba offers a private world of exclusive beauty. The Rosewood Mayakoba perfectly defines luxury-chic – and no detail is left to the imagination at this resort. This year, the Rosewood Mayakoba will celebrate its 15th anniversary, and the best keeps getting better at this paramount property. Not only is it home to where my husband and I got married 10 years ago (Happy Anniversary hunny!), but it's also constantly the recipient of numerous world's best awards. "Each year, guests seek the best in hospitality, but they also want to feel at home. Our philosophy is to provide them with both," states General Manager and Regional VP Daniel Scott.
Whitney Spielfogel
The Rosewood Mayakoba is the most exclusive of the four on-site properties, with 129 private suites/villas, two beach clubs, four pools and six restaurants at your disposal. The free-standing suites offer a heavenly retreat, all featuring heated plunge pools (yes, every one of them!) and expansive terraces. Some have views of the lush lagoons (think of them as over-water bungalows!) with decks and plush chairs overlooking the water, while others are situated directly on the pristine white beach. Each villa is a house of its own. The stunning interiors and personalized housekeeping services (thoughtful touches are always included after your daily cleaning and nightly turndown services) are also sure to wow all your senses. Stunning bathrooms (yes, you're reading this correctly) encompass both indoor and outdoor showers while soaking tubs with incredible views of the beach or the lagoon immerse you in the pristine nature of your surroundings. Whether you're traveling solo or with a large party, the Rosewood Mayakoba has accommodations/living spaces for any group size. Personal butlers service your every need… yes, you'll have a designated butler assigned to your room (who greets you upon arrival to the hotel and then treats you to a mezcal mixology course), who you can reach at a minute's notice through the Rosewood Mayakoba app (as I said, the best just keeps getting better). The staff is always five steps ahead of your every want, need and/or desire.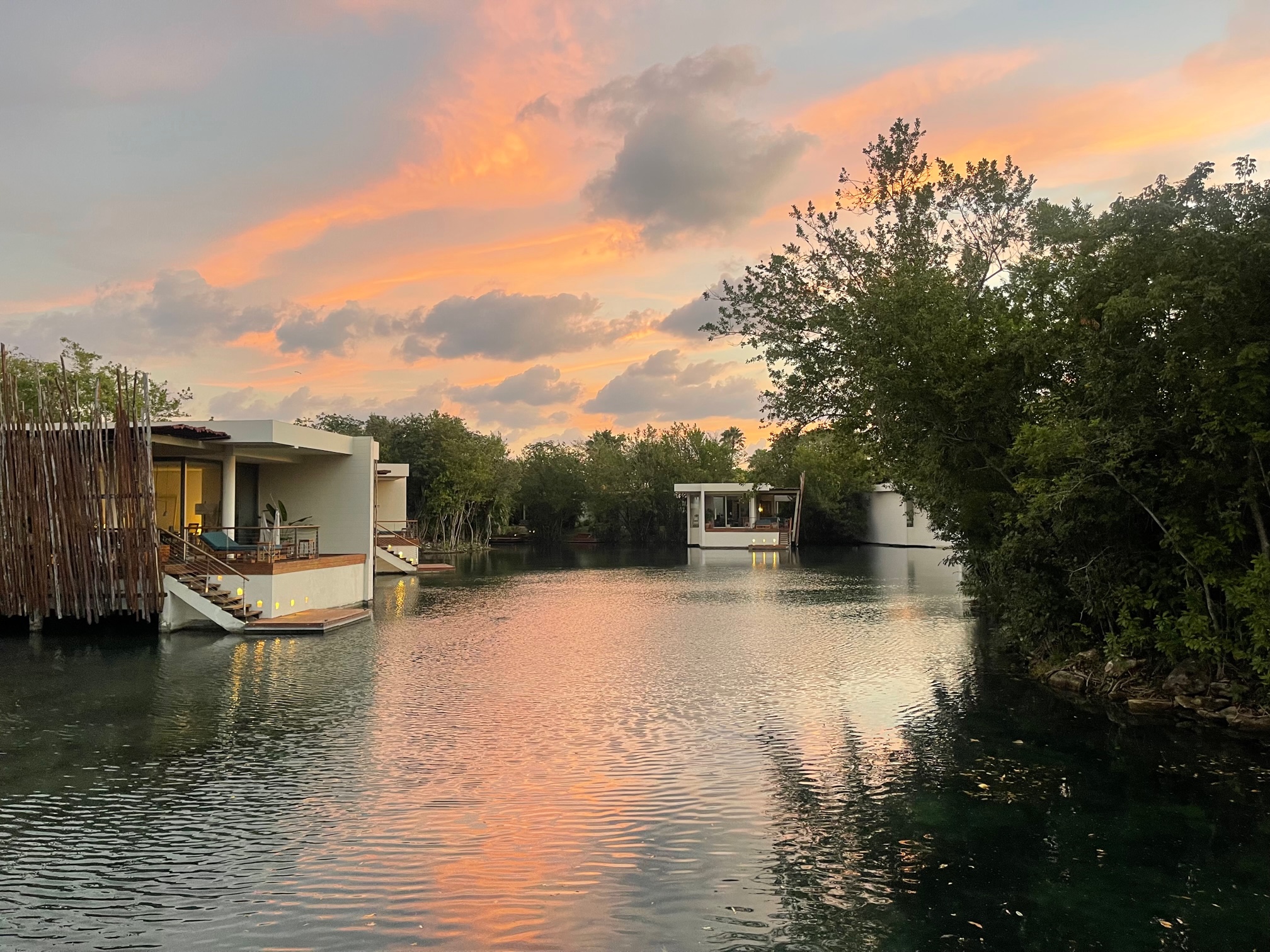 Whitney Spielfogel
Restaurant offerings include Agave Azul, a Baja-inspired seafood spot with an Asian flare, Punta Bonita which creates seaside meals inspired by Mexico's coastline, Casa Del Lago, perfectly situated to stare out at the lagoon and the resort's main pool, Aqui Me Quedo, the adults-only beachside area, featuring the coolest lunch spot La Cantina, Aqui Me Quedo's vintage-style food truck, La Fondita is a Mexico City-inspired cantina offering up tostadas and mezcal, and the Zapote Bar, serving well-made cocktails featuring the freshest ingredients. The restaurants are joined by the newest La Ceiba Garden & Kitchen, an al fresco dining experience, which has an 18-seat communal table in a courtyard anchored by a massive ceiba tree, a must-try meal. Chef Juana Pablo Loza is Rosewood's Chief Culinary Operations Officer for Mexico, South America and the Caribbean and his creations are not to be missed (he also happened to design our wedding weekend menus, which guests are still raving about a decade later!).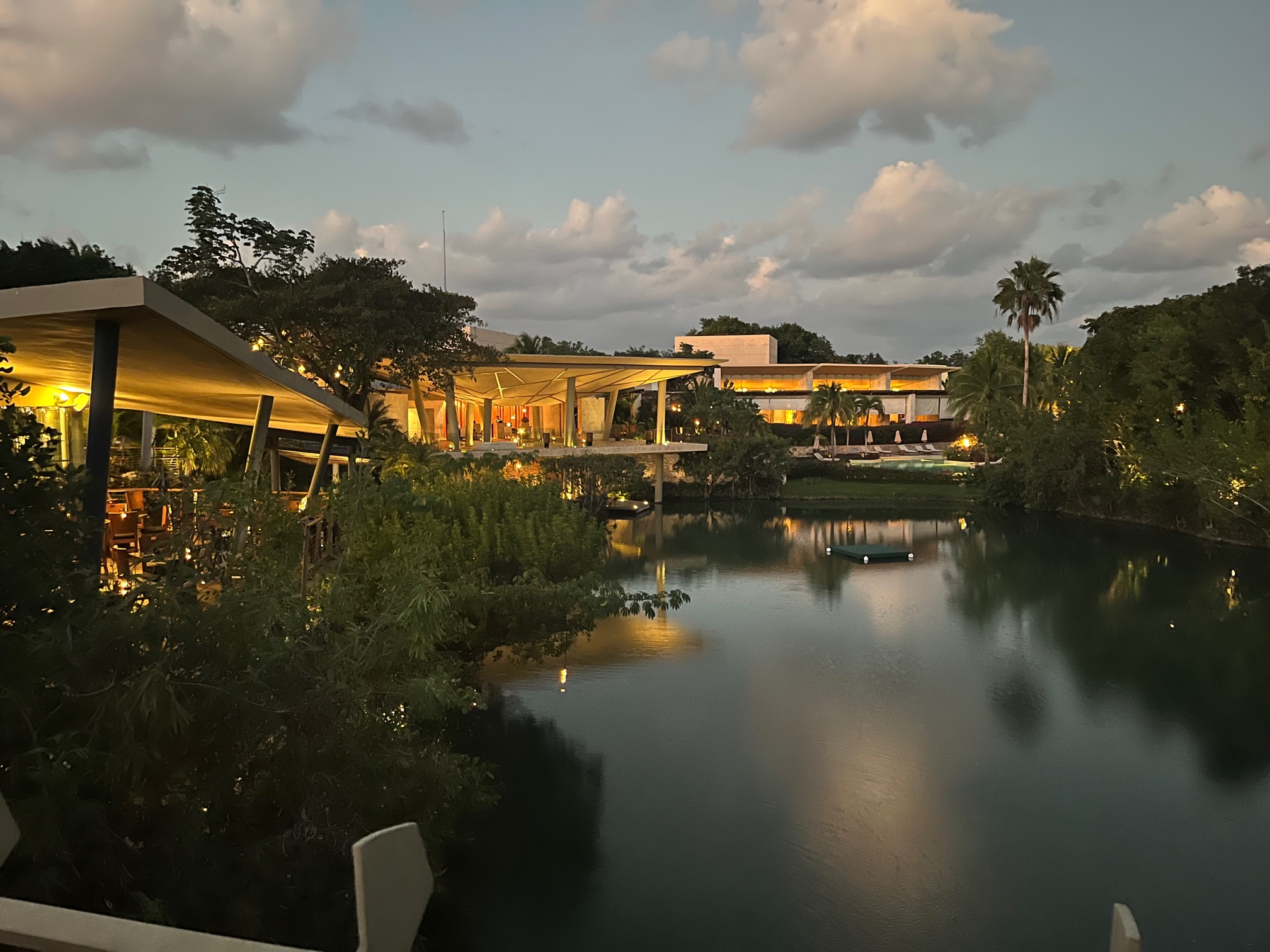 Whitney Spielfogel
Exuding luxury and style in every way, it's hard not to love everything about the Rosewood Mayakoba, even 15 years after its grand opening. From offering the most tranquil of stays (the Sense Spa deserves it's own article!), to the finest culinary experiences, to the one-of-a-kind personalized service, the Rosewood Mayakoba keeps getting better with age.
The Rosewood Mayakoba is celebrating 15 years of unsurpassed luxury with their special Yo <3 Mexico, their annual festival celebrating all that makes Mexico such an exceptional destination. During the festivities, the Rosewood has curated special programming highlighting the culinary, cultural, and artistic heritage of Mexico with live music and exceptional guest experiences (including fireworks!). Check out their celebration calendar and their website for bookings.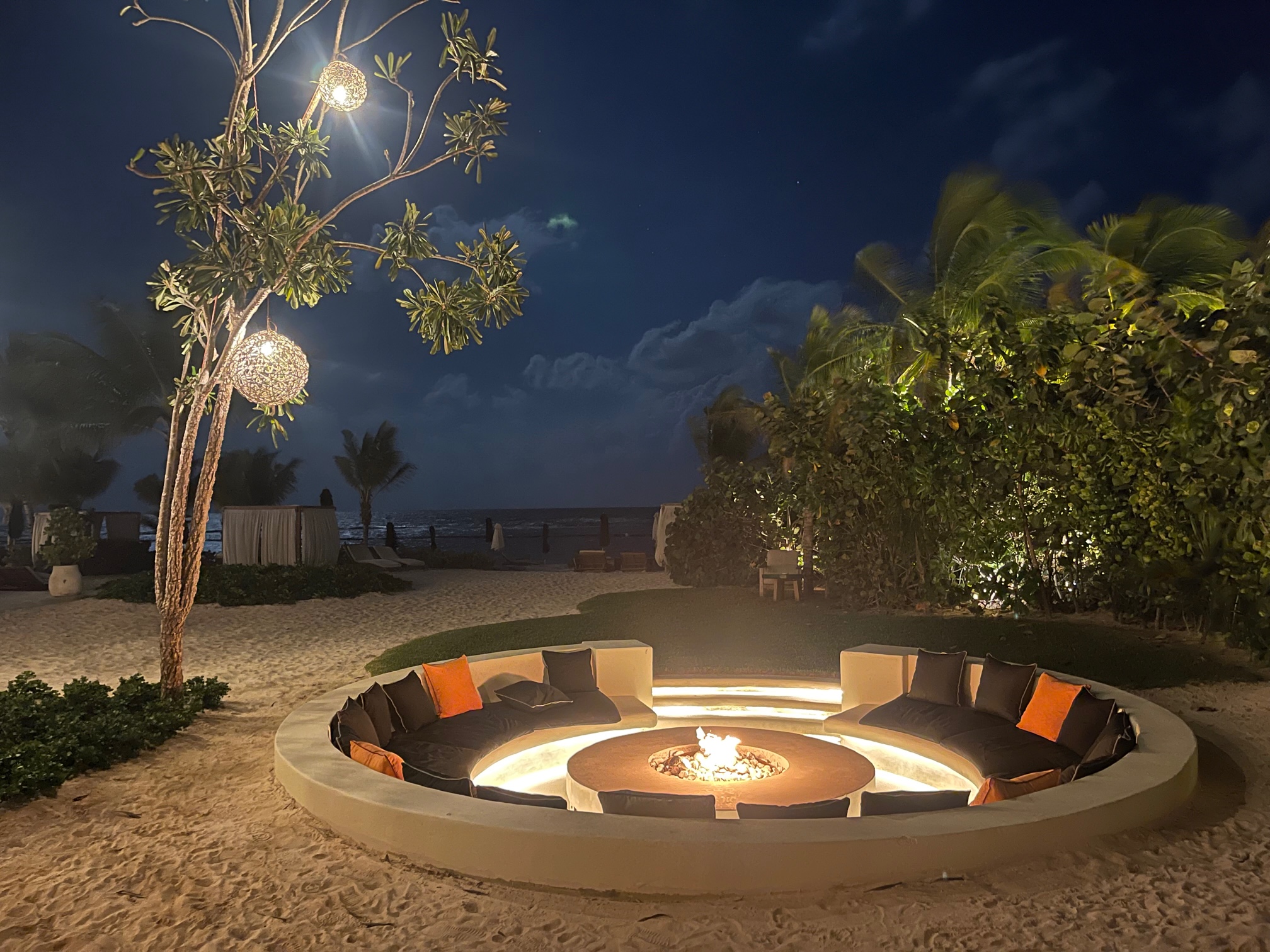 Whitney Spielfogel