Beach Enclave Long Bay
Experience "Toes in the Sand" Living at Turks and Caicos Islands' Beach Enclave Long Bay
The Turks and Caicos Islands in the Caribbean are well known for their 230 miles of white sandy beaches, beautiful coral reefs and an abundance of wildlife thriving in the salt ponds and marshes. So, if you are planning on heading to the islands any time soon for vacation, you better be staying somewhere that really takes full advantage of the area's natural beauty – like, say, Beach Enclave Long Bay.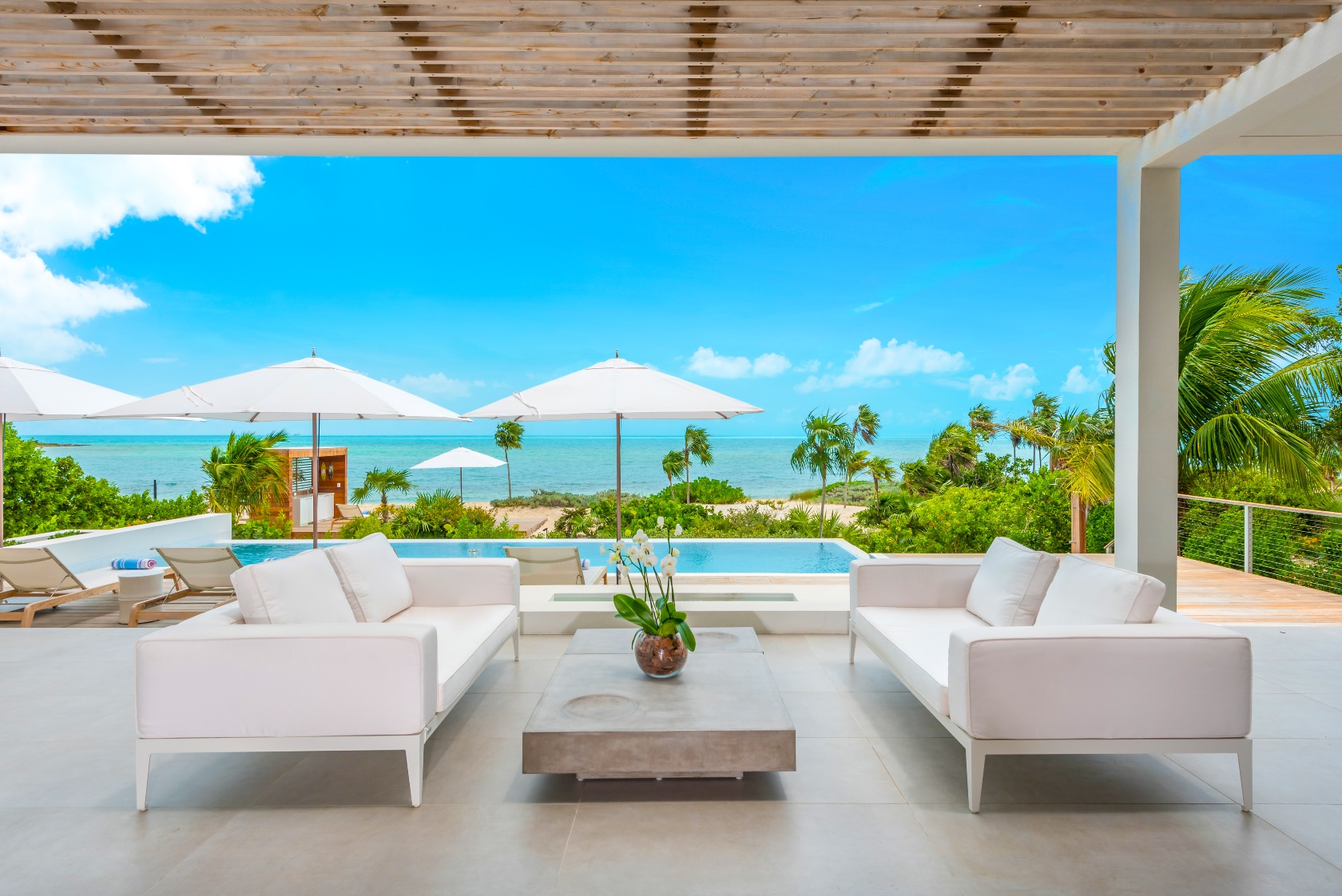 Beach Enclave Long Bay
If you are not familiar with Beach Enclave, they are one of Turks and Caicos Islands' leading luxury villa ownership and rental companies that can be found in Providenciales. They combine luxury home ownership and private villa rentals with a resort-style experience, promising services and amenities to meet your every whim. After finding success with their nine luxury North Shore Villas that debuted in November 2016, the company decided to launch a second phase to offer luxury travelers: Beach Enclave Long Bay.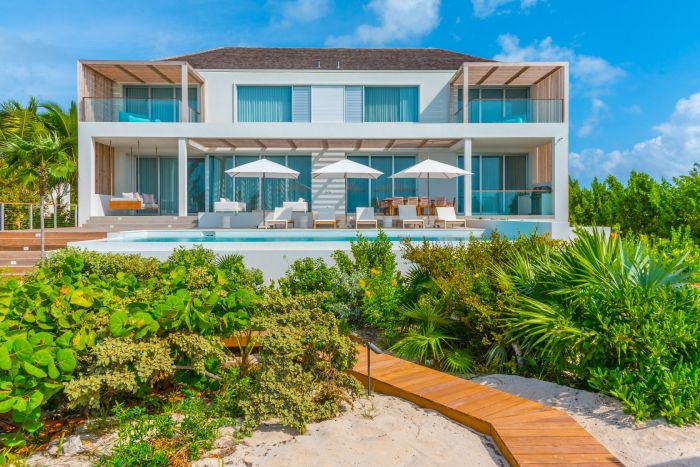 Beach Enclave Long Bay
Beach Enclave promises "barefoot luxury and tranquil seclusion for those looking to escape to the tropics" and based on the photos alone, it looks like they are ready to deliver. Long Bay features five luxury villas for rent (the first three of which will be ready in November 2018) that boast over 7,500 square feet of indoor and outdoor space. The villas are available with five, six or seven bedrooms and when selecting which villa is more to their liking, renters can choose between two different custom contemporary designs by local SWA Architects and New York-based Domino Creative Interior Designers.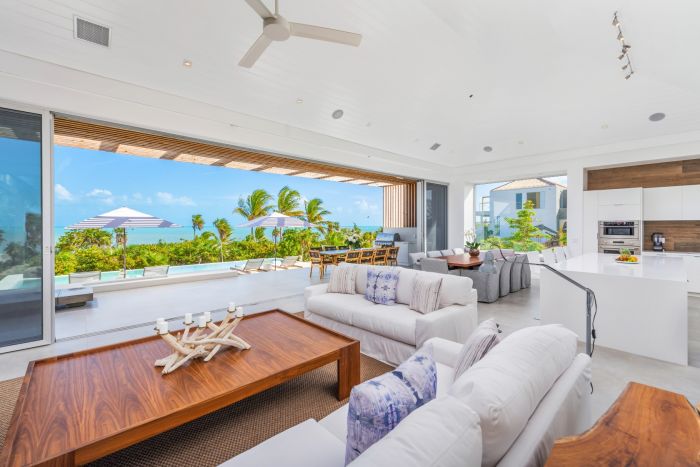 Beach Enclave Long Bay
The two largest villas feature five bedrooms in the main house and a separate Garden Cottage that has one or two bedrooms. Regardless as to which villa you choose though, each one has an outdoor kitchen, Infinity pool, fire pit and beach deck with an outdoor shower. Additionally, the smaller villa includes a Media Room.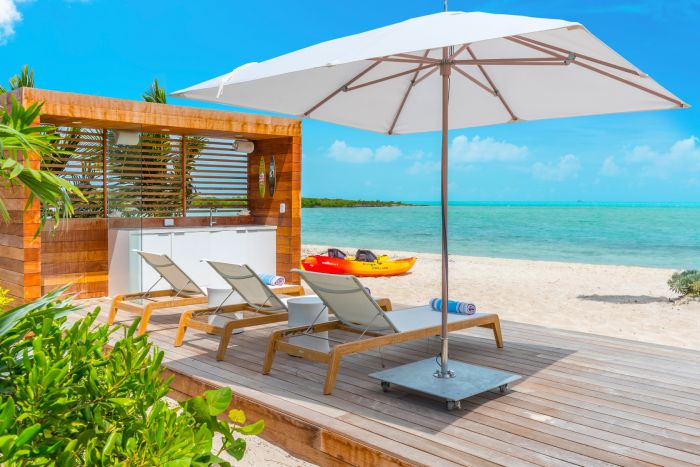 Beach Enclave Long Bay
Every stay is accompanied by exceptional service and amenities, like a dedicated staff that includes housekeeping and a private chef. You also get your own butler, who is basically your personal on-site concierge. Need private yoga lessons to keep your kids occupied while you get a massage? Done. Need to have your favorite wine waiting for you in the kitchen? It's there.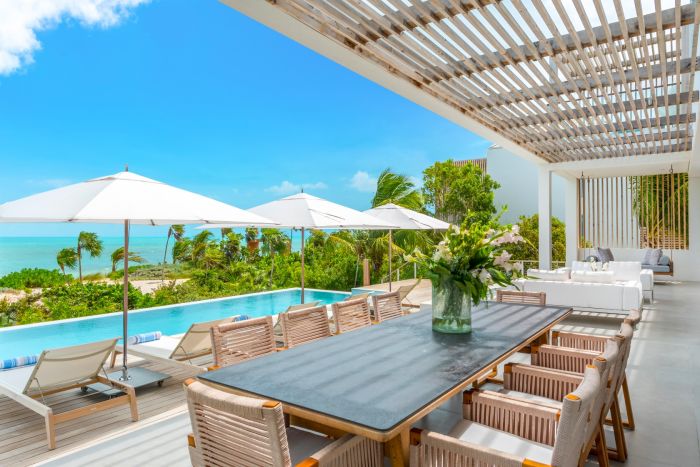 Beach Enclave Long Bay
Beach Enclave isn't just stopping at Long Bay either. They are already in the midst of phase three, the 10-villa Beach Enclave Grace Bay, which broke ground in February 2018 and will open for rentals in 2019. For now though, Beach Enclave Long Bay is accepting reservations starting in November 2018. Nightly rates start from $4,400 based on 10 people sharing (minimum 3-night stay).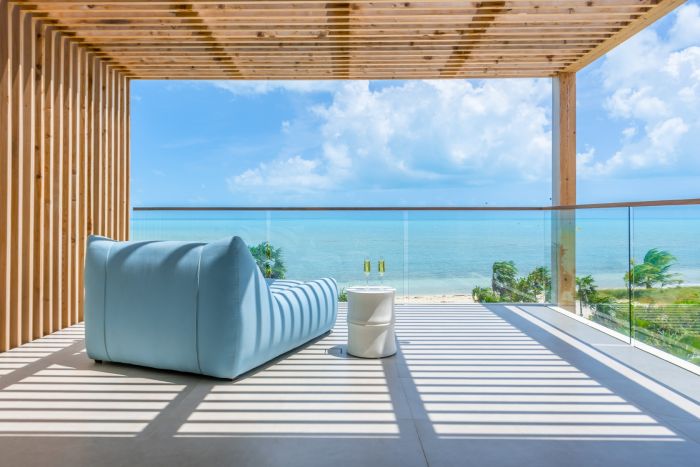 Beach Enclave Long Bay
Search Best Luxury Villas for more options