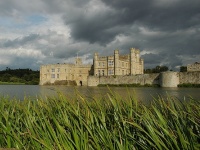 Overview:
It may seem hard to believe that this small, cold, wet island once held dominion over three quarters of the globe. The pomp and circumstance of previous centuries may have dwindled, and the monarchy takes daily batterings in the local press, yet the UK and its people remain a fiercely proud nation. The past 100 years have seen a vast transformation as the country has come to terms with its diminished role on the world stage, from colonial empire to a member of the EU.
The United Kingdom is made up of England, Scotland, Wales and Northern Ireland, and the geography sweeps from mountainous highlands, to green and pleasant rolling countryside and vibrant cities. The country is jam-packed with two millennia of heritage, so despite its seemingly small size, holidays in the UK of any length of time feel too short.
London is the UK's biggest city, a fantastic and frenetic metropolis teeming with people of all races, creeds and walks of life. Here the old contrasts spectacularly with the new, offering some of the world's most famous sights and an unrivalled nightlife. Travelling through the country reveals its diversity, from quiet country lanes and inland waterways to majestic stately homes and castles. Thatched cottages in the Cotswolds region paint a picture of perfect quaintness, where life appears to revolve around the village pub.
The medieval cathedral cities of York and Durham reveal a rich history of a bygone age, while the industrial cities of Liverpool and Newcastle both harbour an exciting nightlife. The beauty of the Lake District remains almost untouched, and Edinburgh's International Arts Festival draws talent from around the world.