By Sean Hillen Jul. 11th, 2016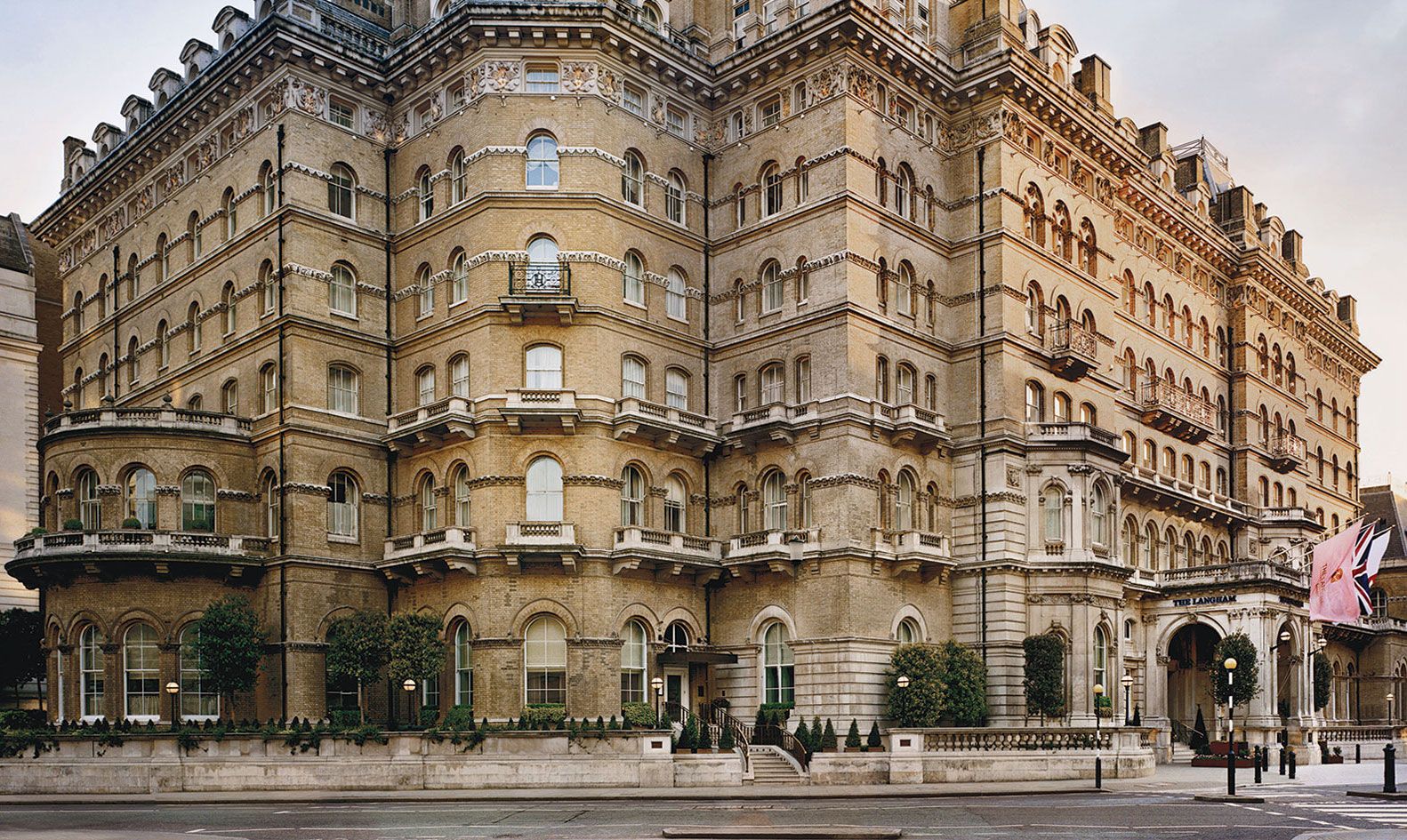 Photos Credit: The Langham Hotel
Built in 1865, and one of London's grandest hotels catering to tourists traveling there on the developing railway network, the five-star Langham sits directly across from the BBC, the company that owned it until 1965. Frequented by journalists during World War II, it was bombed by the Nazis during the Battle of Britain, though not severely damaged.
Guy Burgess, known as one of the Cambridge Five because the group of spies attended that particular university, fed official secrets to Russia during the Cold War while in the hotel. A BBC internal memo reveals that upon being unable to access his room late one night, Burgess attempted to break down the door with a fire extinguisher. Having bought the property after the war, the BBC established a club there and recorded various programs with literary celebrities such as Brendan Behan, Louise MacNeice and Dylan Thomas enjoying its comforts.
Other celebrities who have stayed at the hotel have included Mark Twain, Winston Churchill, Charles de Gaulle, pop singer Elton John and Irish actor Colin Farrell. Lady Diana, Princess of Wales, and actress Lisa Minnelli are reputed to have enjoyed a long tête–à–tête after the premiere of the movie Stepping Out. Today it remains an impressive property and home base for those wanting a classic United Kingdom experience.
To celebrate its 150th anniversary last year, the hotel completed a major renovation with the Regent Wing which is comprised of over 40 guestrooms and suites designed by Richmond International. This was followed by the launch of the Sterling Suite, London's largest at 4,843-square-feet and a maximum configuration of six bedrooms. The Langham Club was also updated and is open daily until 11 p.m. Club room guests have access to the lounge which has its own butler and concierge services as well as private showers and changing facilities for guests requiring early arrival or late departure.
Membership also includes internet access, the pressing of three items of clothing upon check-in and up to two hours use of the club's loft events space per stay. Designed across two floors, the lounge features a corner library with computer stations and complimentary cocktails and snacks such as hummus, salads, cheeses and sandwiches.
Dining at the Palm Court is a lavish affair with an atmosphere characterized by lush fabrics and rich colors. Chandeliers, potted palms strategically placed around the room, comfy armchairs, wall and ceiling mirrors and a huge centerpiece of roses in a vase grants it a nostalgic 1930s-era ambience. Don't miss the brandied lobster bisque, tender Scottish Buccleuch ribeye with chives and Marchand de Vin sauce, and praline profiteroles with chocolate sauce and caramelized hazelnut. Live jazz is added to the mix on Friday and Saturday nights. Or head to Roux At the Landau which serves modern interpretations of classic French cooking from father and son Michelin chefs Albert and Michel Roux Jr.
Evenings at The Langham are not complete without a leisurely cocktail in the Artesian bar named after the deep well located under the property. Ornately decorated with mirror paneling and crocodile, leather-clad furniture, it features cheekily-named drinks. You'll want to try items such as Suspended in Time, Your Room Or Mine, Last Wish or Always Print the Myth.
The hotel's other amenities include the Chuan Spa with innovative signature treatments based on traditional Chinese medicine. The health club is a well-equipped fitness center with Technogym cardio and resistance equipment, free weights, as well as steam rooms, salt sauna, vitality pool and a 52-foot swimming pool.
With its colorful wartime past, strong links to the BBC and proximity to shopping and theater districts such as Carnaby Street, Piccadilly Circus and Leicester Square, The Langham has become a classic English institution well worth a visit.
Sean Hillen
Sean Hillen has been an international journalist and editor for over 30 years and published author. His contemporary novel, 'Pretty Ugly' is an intriguing ride through the murky undercurrent of the lucrative cosmetic industry http://www.seanhillenauthor.com/  Sean's writing experience spans several continents - in Ireland, for the national daily The Irish Times and in England, as foreig...(Read More)