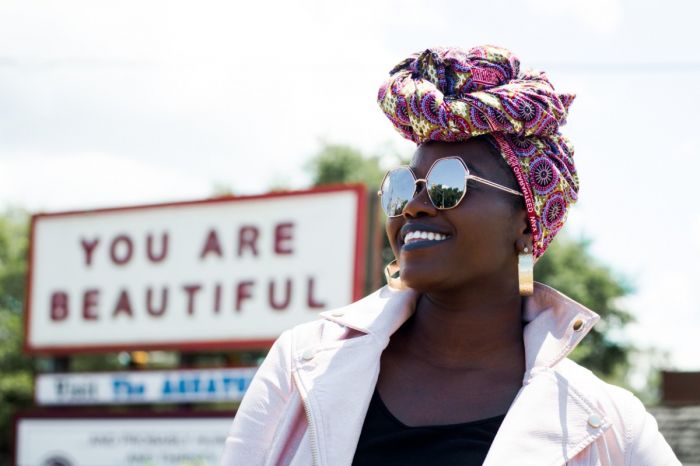 Photo by hannah grace on Unsplash
Technology has done more than its fair share to improve everyday life, from automatization to the simplest ideas that have taken form. And health and wellness have been impacted by this for sure. We gathered a few devices that technology has brought to life and we believe have greatly transformed the way we take care of and beautify our bodies.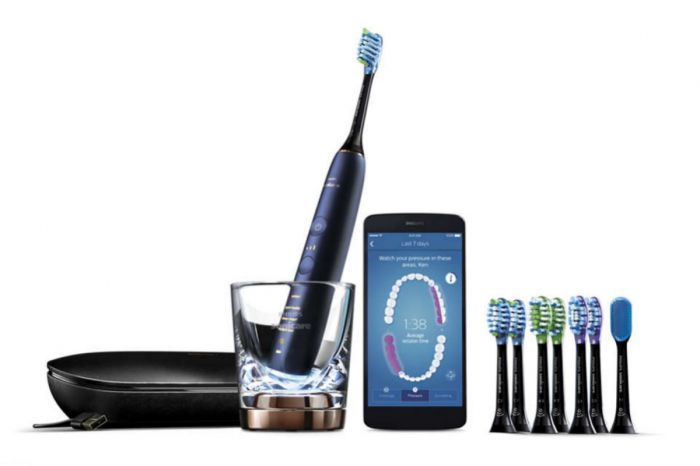 Photo by Philips
Dubbed as the most technologically advanced toothbrush out there, the latest Philips DiamondClean Smart Sonicare is a thing of wonder. The saying "there's an app for that" has been ingrained in popular culture for a few years now, so there's no wonder that indeed there is an app for this toothbrush that will take your oral cleaning moments to the next level. First of all, there's no more guessing on the amount of time you are brushing your teeth. Your 2 minutes will be timed and you will receive prompts at each interval about moving on to the next section of your mouth. The head vibrates at 62,000 pulsations per minute making other toothbrushes (manual or electric) simply impossible to compete. If you have sensitive teeth or bleeding gums, a smart sensor located on the brush head will alert you to take it a bit easier. Whether your goal is whiter teeth, less plaque, deep cleaning or eliminating halitosis, the Philips DiamondClean Smart Sonicare has you covered and your teeth and mouth will feel amazing.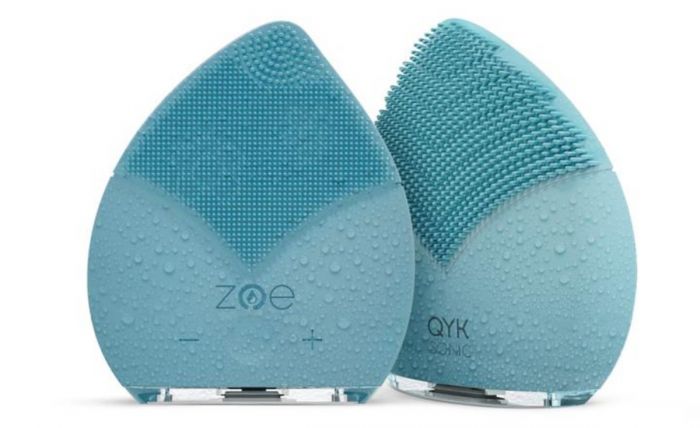 Photo by Qyksonic
There's a lot of talk out there about make-up and skincare, about which products are best or less invasive, about what to use for what type of skin, but there is another aspect of your skin care that is sometimes overlooked - cleansing. We sometimes think that as long as we use a good cleanser and we scrub hard enough, we should be fine. But sometimes we don't scrub enough and other times we scrub too much. That's where the ZOE Qyksonic comes in. Zoe's advanced Silicone Bristles work at over 6000 pulsations per minute to gently cleanse and exfoliate the makeup, dirt, and oil that clog your pores and cause acne, while eliminating blemishes and minimizing the signs of aging. But the Zoe, does more than just clean, it delivers a micro-firming circulation massage, minimizes the size of pores and wrinkles, and exfoliates without irritating your skin. All in one small device that can fit in your palm.
Photo by Grace & Stella
Microneedling is a somewhat new procedure that has been made popular in the past few years due to the amazing results in improving skin health, reduce those pesky stretch marks or any other type of scarring. The procedure itself an be a bit daunting at first at it literally requires the insertion of very fine short needles into the skin, but with the Grace & Stella Microneedle Derma Roller Set the process not only becomes less daunting, but also somewhat pleasant. The roller is practically pain-free as the roller is made with 540 0.25mm fine needles, but the effects are definitely visible. Plus it comes with a bottle of hyaluronic acid, which has a lot of benefits including helping increase skin moisture and reduce the appearance of fine lines and wrinkles, healing wounds faster by regulating inflammation levels and signaling the body to build more blood vessels in the damaged area.
In the short term, your skin will look significantly plumper, with a smooth texture and less visible scars and wrinkles. In the long run, the results are even more spectacular. According to a study done as early as 2008, subjects who had their skin treated with four micro needling sessions (1 every month) produced up to a 400% more collagen and elastin six months after completing treatment. And we all know, collagen is that magic ingredient that keeps our skin looking young, supple, and beautiful.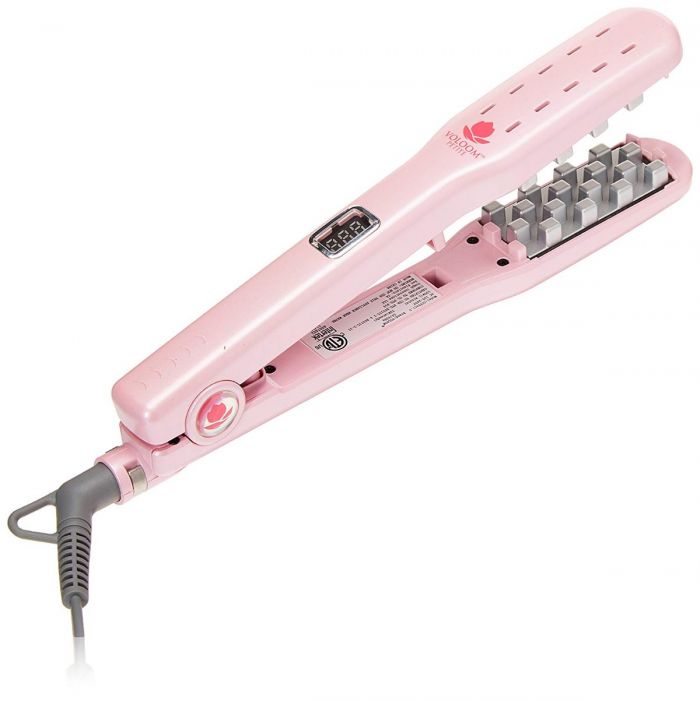 Photo by Voloom
When it comes to hair, women are always looking for hair that looks and feels soft and touchable, but at the same time is strong and full of volume without the need to use too much product. That's where Voloom comes in. With its waffle looking plate, the Voloom give the appearance of beautiful hair volume, eliminating the need of extensive product use that weighs your hair down and clogs your hair follicles, thus eliminating the cost of expensive blowouts and making you feel like you've just walked out of a hair salon every day. By lifting and separating individual hairs, Voloom creates lush hair that makes minutes to create and lasts for days. The plates are ceramic-coated and use ionic technology that helps seal in the hair cuticle so you never have to worry about any damage to your hair.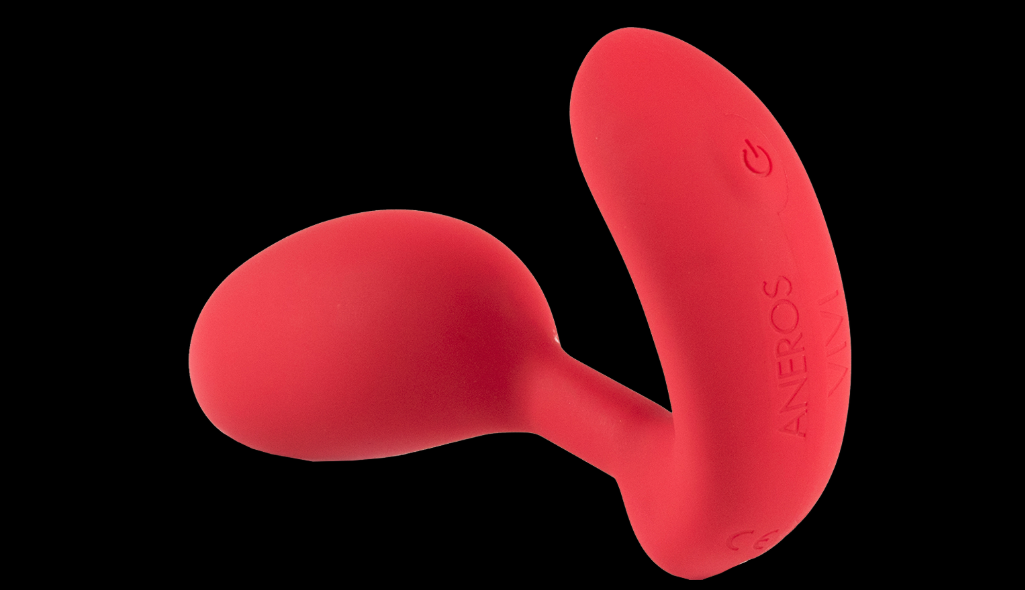 Photo by Aneros
The Aneros Vivi is one of those interesting devices that blends pleasure and function brilliantly - it allows women to get their Kegel fitness going, while at the same time giving them a boost of pleasure. Perfect for toning and strengthening the pelvic muscles, which are essential for women's health, The Vivi makes this workout a more pleasurable one by adding a bit (or a lot) of sexual pleasure to the mix. It pairs perfectly with a phone app for preset programs and vibrations, can be used on a manual setting, or even with no vibrations at all. While Kegel fitness is beneficial for all women, regardless of their ages, the Vivi can be particularly beneficial after childbirth in helping women recover and build more strength in their pelvic muscles.