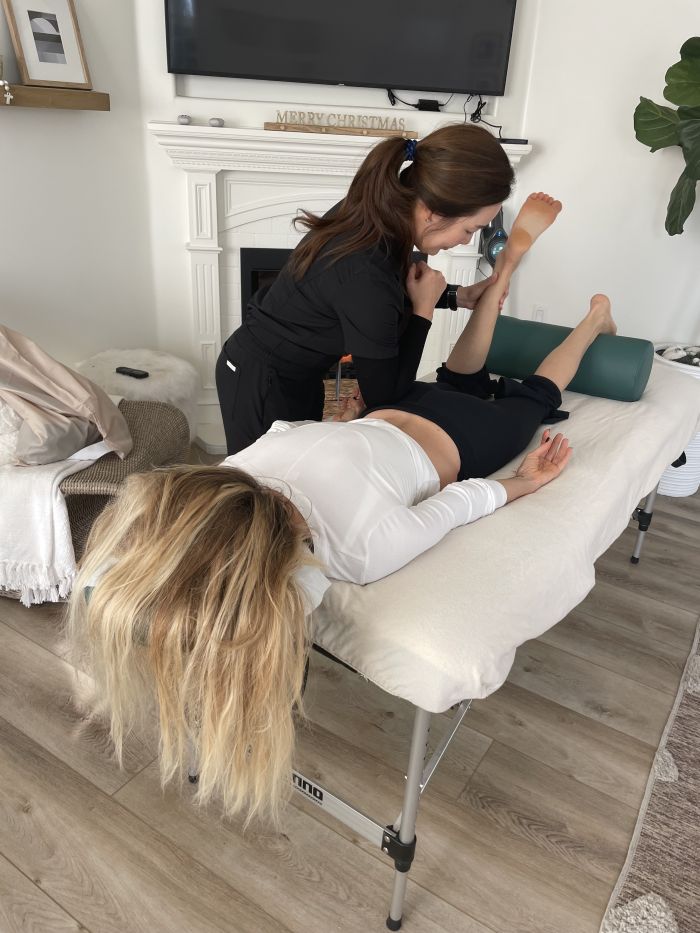 Photo courtesy of California Mobile Acupuncture
Many people need help addressing stress, pain management, and overall wellness. Yet, they may not want to deal with the hassle of visiting a practitioner for the necessary care. One company is changing that, making it convenient to get the health and healing services that people need while staying conveniently in their home or office. California Mobile Acupuncture is changing how medicine is done, returning to a day when providers made house calls.
"Forget being stuck in traffic to make it to your appointment and the stresses that go along with it," says Crystal Anderson, founder and chief executive officer of California Mobile Acupuncture. "We bring a wellness program to you, visiting homes and offices. This way, you get all the services you seek without the typical hassles."
California Mobile Acupuncture specializes in offering on-demand holistic healthcare solutions, visiting people at work or their homes. They provide a variety of programs that help with stress reduction, increasing energy and focus, preventative care, pain management, injury recovery, corporate wellness programs, nutritional programs, and more.
The services that help people with their healthcare needs include acupuncture, massage therapy, nutritional counseling, hair mineral analysis, cupping, herbology, and more. Personalized treatments of acupuncture are offered that provide anti-aging and collagen stimulation such as acupuncture for cosmetic purposes. The services are provided by highly trained professionals who are licensed and experienced in the field.
According to the National Institutes of Health (NIH), acupuncture is a technique that comes from traditional Chinese medicine and is used in 103 countries. It has grown in popularity as more people hear about how it can help with common conditions. The NIH reports that acupuncture can help with several pain conditions, including back or neck pain, osteoarthritis, and postoperative pain. It has also been studied for its benefits in helping with asthma, allergies, depression, smoking cessation, infertility, carpal tunnel syndrome, and more.
"Those ready to get healthy, heal, or feel better can benefit from our services," added Anderson. "We help make it easy, bringing the healing to your door. We provide personalized service, too, so you get something tailored for you and what you want to address."
California Mobile Acupuncture offers visits to homes and offices. They also provide corporate wellness plans, helping companies to offer an added benefit for their employees. They serve the areas of Orange County, Los Angeles, San Francisco Bay, and San Diego. Appointment hours are available from 8 a.m. to 8 p.m. To get more information about the company, visit the site at https://www.californiamobileacu.com and learn more about natural pain relief @CaliforniaMobileAcupuncture on Instagram.