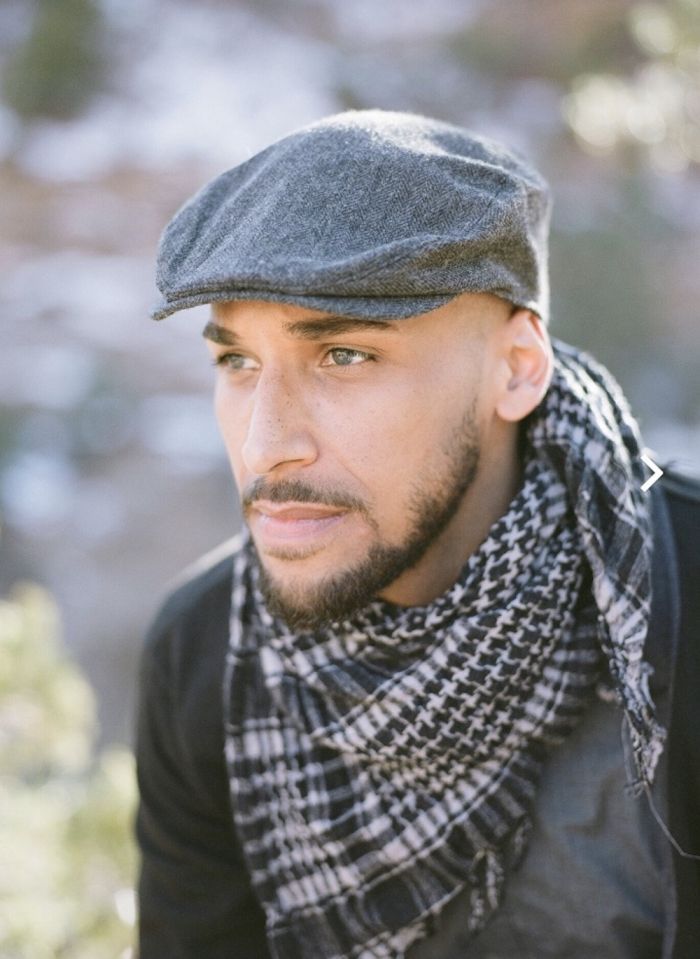 Koby Brown
Utah based artist Matthew Sketch draws inspiration from all aspects of the world around him, including his former life as a professional draftsman and his current hobby, snowboarding. As a lifelong artistic talent, Matthew first began honing his love of art under the tutelage of his mother and later under the encouragement of his fiancé. With his fiancé, Matthew has opened not only his own studio but also his own gallery, Dimebox. Matthew's works are dynamic and fluid and "simply complicated," like his daily life. Learn more about Matthew as he tells JustLuxe about his influences and upcoming projects.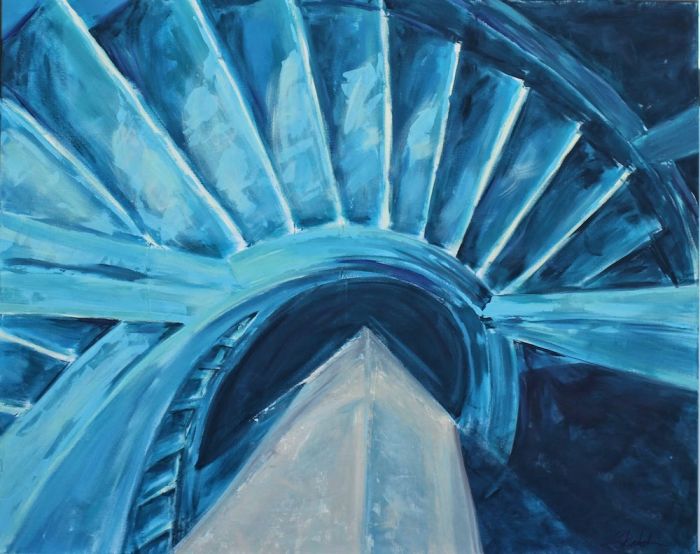 Matthew Sketch
When did you begin working as an artist?
I painted and drew a lot as a kid. My mother influenced a lot of my creativity and most gifts for Christmas or birthdays were art supplies. When My mom passed in 2008, I stopped doing art, it made me cry. I didn't draw or paint until 2012, and since then I have dedicated my life to revolve around art.
Your art is quite dynamic, how would you describe your style?
I was trained as a draftsman, so I have a very structured approach to how I am to approach a drawing. My art is me trying to bust out of those confines, to draw lines that may be skewed or to color outside the lines. This allowed my art to feel organic and free form. I would describe my art as structure surrealism.
You primarily use watercolor and acrylic in your paintings, what drew you towards those mediums?
I think I wanted to work with watercolors because they seemed the most difficult. It feels like a backward approach to painting, but I enjoy defining negative space first and moving to details after. The buildup of watercolor paintings is exciting for me, as mistakes tend to be a bigger deal when dealing with this medium so I work in a much more controlled manner. I enjoy acrylic paint because it allows me to build up the texture and add depth to my painting through the application of layers. The ability to paint over previous brush strokes and in a sense erase them gives me a lot of power. Power to be free to put paint where it feels good, without regard to what was there before or what is to come next, it is more of a free-flowing experience for me. Where I have to be much more calculated with the application of watercolor, I enjoy the freedom acrylic paint allows me.
You describe your art as "simply complicated" can you elaborate a bit?
I grew up without much structure or stability. As an adult, I have strived to build a life that, though not the most stable (I've moved a lot from state to state for work), has some structure to it. I have a penchant for routine and don't tend to work well outside of that. For instance, I enjoy eating the same thing for breakfast every morning. A bowl of oatmeal and a Rockstar. Boring AF, but integral to me starting my day. Simple. No different from your coffee and toast or whatever, but I really get thrown for a loop if I get out of my routine. That's when shit gets difficult. My art is much like this. I try to identify the simple part of what I find beautiful and portray this in a manner that resonates with the audience. In order to be effective, it is best I simplify my work and this is difficult. It requires me to be focused and concise. Fact is, most people who view my work will not get an explanation from me on why I created it, so I hope to pass that message along in the emotion I express with texture, brush strokes, and tonal contrasts.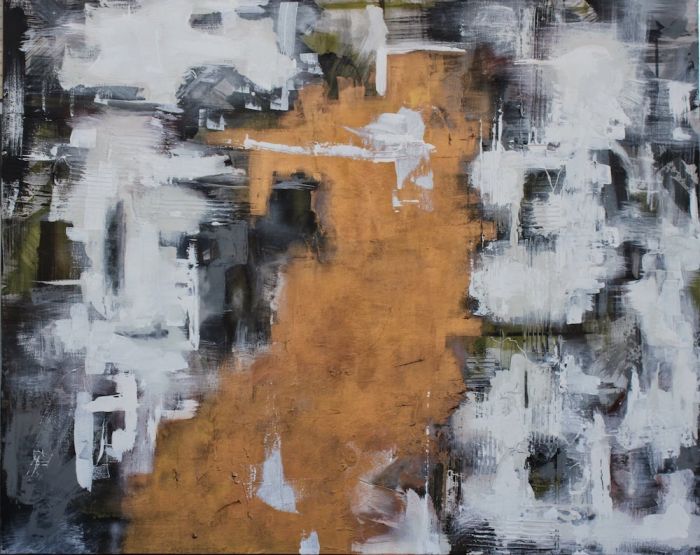 What would you like viewers to take away from viewing your art?
Everything. That is the point. I want my art to be for people to enjoy and to escape to. A place where all and nothing make sense. I just hope they take something from it, feel some emotion from one of my pieces. If I can make someone believe, even if for one moment, they understand me and why I painted what I did, that's powerful.
You recently launched the Dimebox Gallery. Can you tell me a bit about the gallery?
My beautiful fiancé can tell you all about how she sold me on a new studio and bullied me out of it when I wanted to put my Hamilton Industries Stratasteel drawing surface and my tracing table in it. Then, she bucked at me - like with her shoulders. Boom! Dimebox Gallery.
What prompted you to open an art gallery?
Dimebox Gallery was a result of my canvas hoarding. I had so many paintings in my studio and hanging on the walls of our home that we ran out of space. It is also a way for me to delve deeper into the art world, to be an integral part of it. I'm keen to sit in my studio, rather than engage in social events. The gallery allows me a chance to interact with other artists, I look forward to that part the most.
We ran out of wall space and my studio was getting cluttered with finished paintings. I stopped selling paintings in 2016. This allowed me to be more prolific, I was not concerned with selling, only creating. In the next two years, I produced roughly 100 pieces of watercolor/acrylic work on subjects ranging from Italian fountains from the 16th century to mandrill baboons. I am ready to release them now. Mostly because I feel I've found what I was looking for in them, it is time for someone else to take what they can from my art.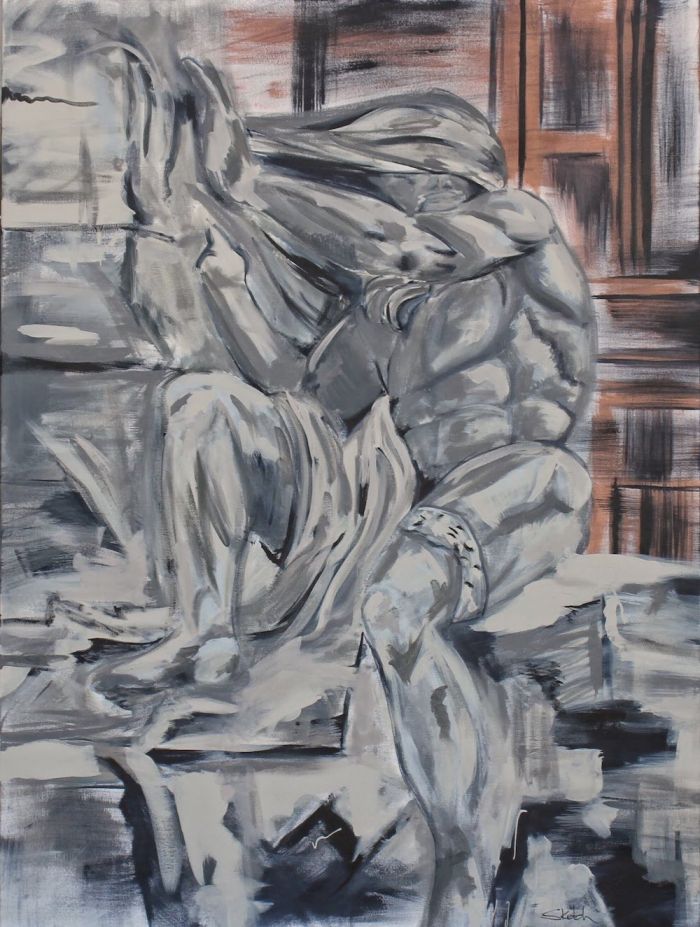 You have an exhibit coming up in June, can you tell me a bit about that?
I was very influenced by the Fibonacci Sequence. I was intrigued that this mathematic equation that is called God's Thumbprint and is found in all things like music, art, nature, buildings, even the symmetrical human face. This equation or sequence leads to the golden ratio and spirals. I was very infatuated by this and wanted to let it guide me in my art.
What are you currently working on?
I finished a piece this morning that was inspired by my experiences this winter, mostly snowboarding trips to Brighton Resort in Utah. I had the best season ever. I would say one of my favorite things about being on the mountain is the way snow absorbs sound and all you that can hear is your own heartbeat in your ears and sound of snow crunching immediately beneath you. It's isolated, the thin air feels crisp in your lungs, the sound is dense, and I feel connected to the trees. They talk. It's a cleansing experience and this series is an attempt to capture that moment. Not just snowboarding, but being on the mountain in all seasons.
Where can people see your art?
I am most active on my Instagram account, which is MATTHEW_SKETCH and also my Facebook artist's page Matthew Sketch. And on the gallery's website Dimeboxgallery.com.
Matthew Sketch is truly an original and inspirational artist. He creates powerful pieces that evoke emotion and take viewers on a journey. Matthew's next art exhibit will be June 2nd at Dimebox Gallery.