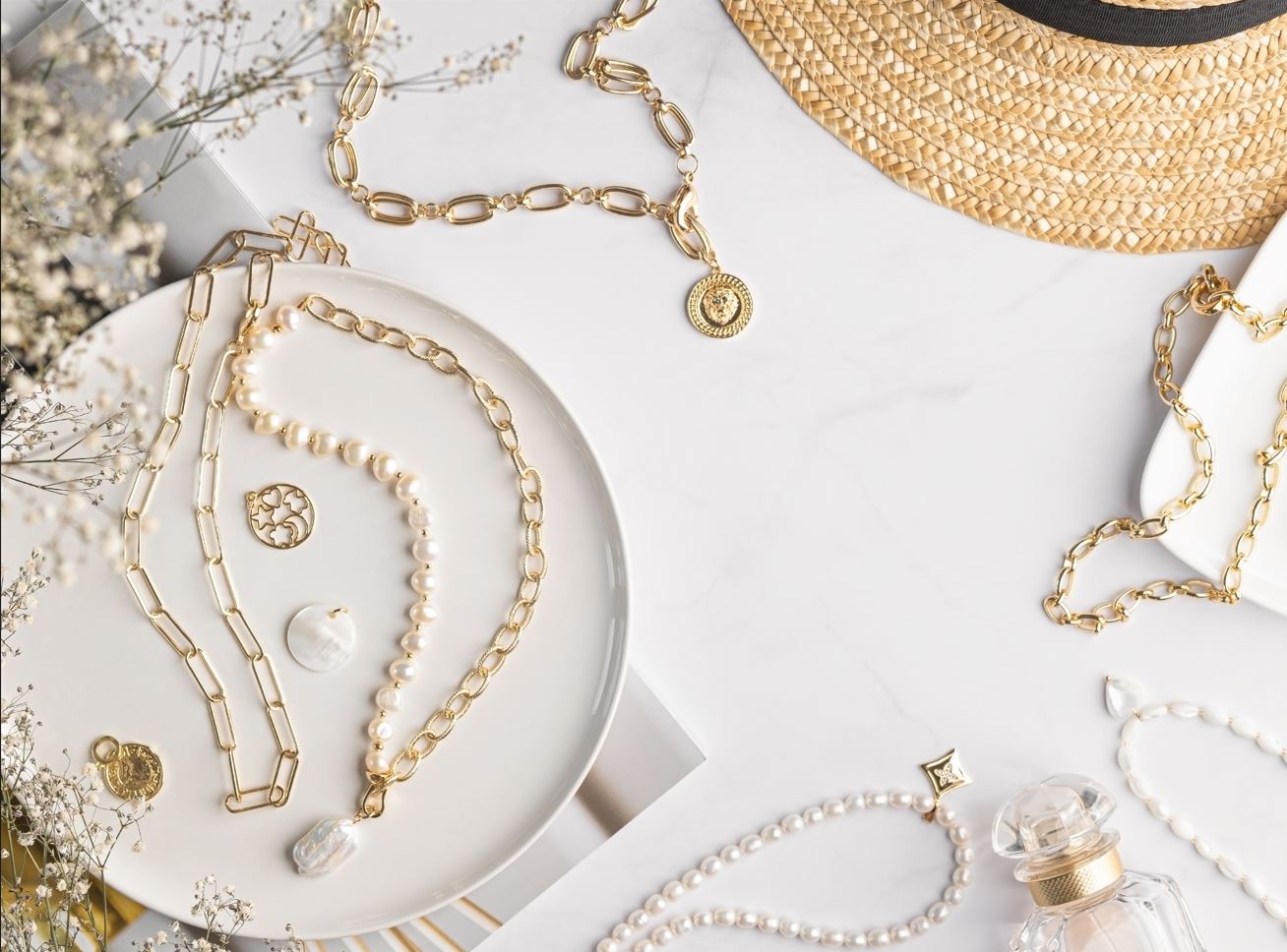 Photo Credit: Shutterstock
Accessorizing yourself with pieces of jewelry is one of the significant steps to enlivening your fashion statement. It has been for ages that women decorate themselves with jewelry to amplify their beauty. Jewelry is not only meant to add charisma to your personality but also highlight your features. It magnifies your social status and helps you stand out from the rest of the crowd. From eggshells to seashells and seashells to gemstones and diamonds, there has been much evolution in the forms of jewelry and the choices of women.
It is quite challenging for women to pick the right jewelry for every occasion since there are a plethora of choices to choose from. But is that all? You have to know what to wear, what not to wear and there are many things to consider. You don't have to worry anymore as we have got your back. Here we have come up with the steps that can help you choose the jewelry for every occasion. Keep reading to fetch yourself all the answers.
Statement or subtle – Some jewelry pieces are subtle, which is enough to make a statement. Sometimes you want to look elegant but subtle at the same time. If you are dressing for a professional setting or a conservative event, the best choice is to choose a subtle jewelry piece. The next thing is to see what your outfit gives you space for. Does it have a space where you can wear your necklace? Do you find it necessary to wear a bracelet, or do you prefer long sleeves? Also, don't forget to pay attention to your hair and nails. A solid color goes well with a subtle piece. And if you consider wearing a patterned dress, select simple jewelry with colorless stones. If you are going to a party or a night event, take out those glittering chandelier earrings or chunky statement necklaces to slay the day.
Formal occasions – Are you thinking that we are talking about office meets? Well, we are not. Formal events or occasions include weddings, anniversaries, or gala events. So, you have to look fancy yet elegant. If you decide to wear a strapless dress, don't wear necklaces with them. Rather, give your lovely chandelier earrings a chance to shine. Wear a hanging statement necklace like Plumeria jewelry with a crew neck or a turtle neck shirt. Halter neck tops work wonders with cuff bracelets or chunky bangles. While wear pendant necklaces with V-neck shirts to make the people gaga over you.
In addition to the jewelry, you can consider wearing a watch with a small dial to match your outfit. Want to wear an extravagant outfit? Go with the thick bracelets and make yourself look ravishing.
Casual – You cannot deny that every piece is not meant for every occasion. Moreover, it is not necessary to wear jewelry with casual outfits. But what is the harm if it is making you look astonishing, which is worth the effort? Wear diamond studs with a t-shirt and a jean to steal the show. And who doesn't want to look like a million dollars? Thinking of wearing a simple sundress? Add a bunch of gold bangles and make your fashionista come out of your personality. If you have collected enough jewelry but don't wear it frequently, it is time to do so.
Party – What is the best thing about the parties like birthdays, farewells and clubbing? You can be yourself and wear whatever you feel like. Don't think about whether it's small, thick, thin, sparkly, or dull. Just wear it with the confidence to draw attention towards you. Just one to two pieces of jewelry will be enough to take your fashion statement higher. A beaded necklace or a thick bracelet will accentuate your outfit and make you look cool.
Professional – When you are in professional settings like business meets or office parties, you have to keep your dressing style subtle. Don't wear anything too glittery or shiny to distract other employees. Small gemstones and metal jewelry look enthralling in the office setting. It not only looks sleek and tidy but gives a kick to your professional attire. When it comes to bracelets, avoid wearing chunky ones. A thin strap wristwatch or a simple bracelet will look good with it.
To make a long story short.
Believe it or not, it is more about your outfit rather than the occasion. People prefer women to wear classic jewelry in more conservative and formal get-togethers, but you are free to experiment. You can mix and match and see what suits you the best. A timeless tennis bracelet for a formal dinner by amping it up with statement earrings having semi-precious stones is enough to draw the attention of the people. No wonder there are few things and rules to keep in mind, but rules are meant to be broken, right? So, experiment and make your inner fashionista come out of you. Lastly, Iris Apfel could not be more right when she said –
"I think jewelry can change an outfit more than anything else. Transformation, punch, individuality: One or all of the above are why you should wear jewelry."