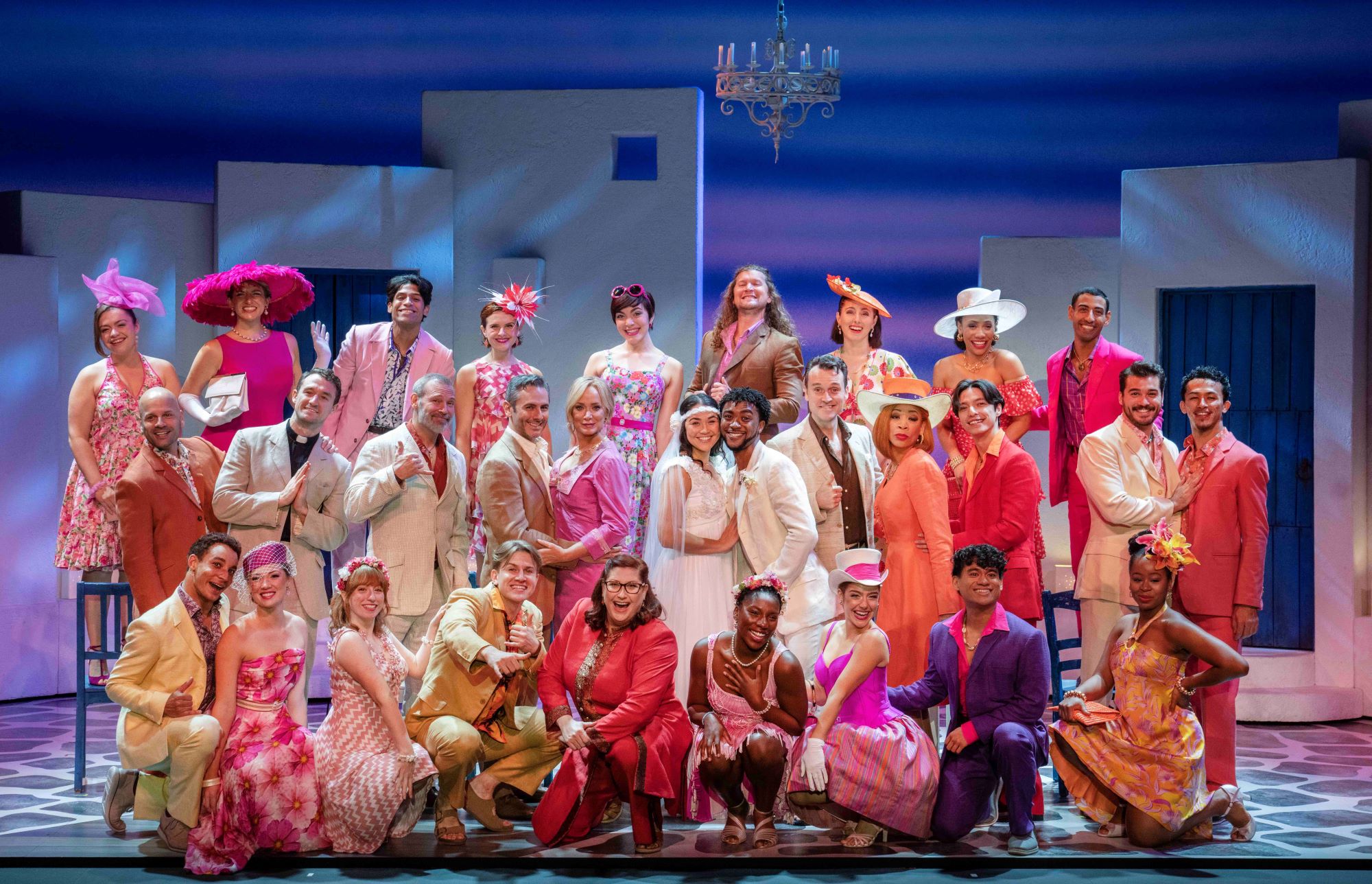 Pantages Theatre
More than 65 million people have seen "Mamma Mia!" in 50 productions and 16 different languages since it opened in 1999, and now it is touring on its 25th anniversary North American tour which includes 34 cities. The musical is based on songs by ABBA to tell the story of a mother, a daughter, and her three possible dads on a Greek island.
The Pantages production focused on highlighting performances and included a simple set with a blue and white color scheme to reflect the setting of a Greek Island.
San Diego native Alisa Melendez is perfectly cast as "Sofie," daughter of Donna (Christine Sherrill) who is trying to figure out which of the three men that her mother had flings with is her father. After inviting all three, Sam (Victor Wallace), Harry (Rob Marnell) and Bill (Jim Newman)to her wedding, with the addition of Donna's friends and old bandmates Rosie (Carly Sakolove) and Tanya (Jalynn Steele), the musical goes into high ABBA song gear. What's great about "Mamma Mia!" is that unlike most musicals, the audience usually is familiar with each of the 22 songs included in the performance.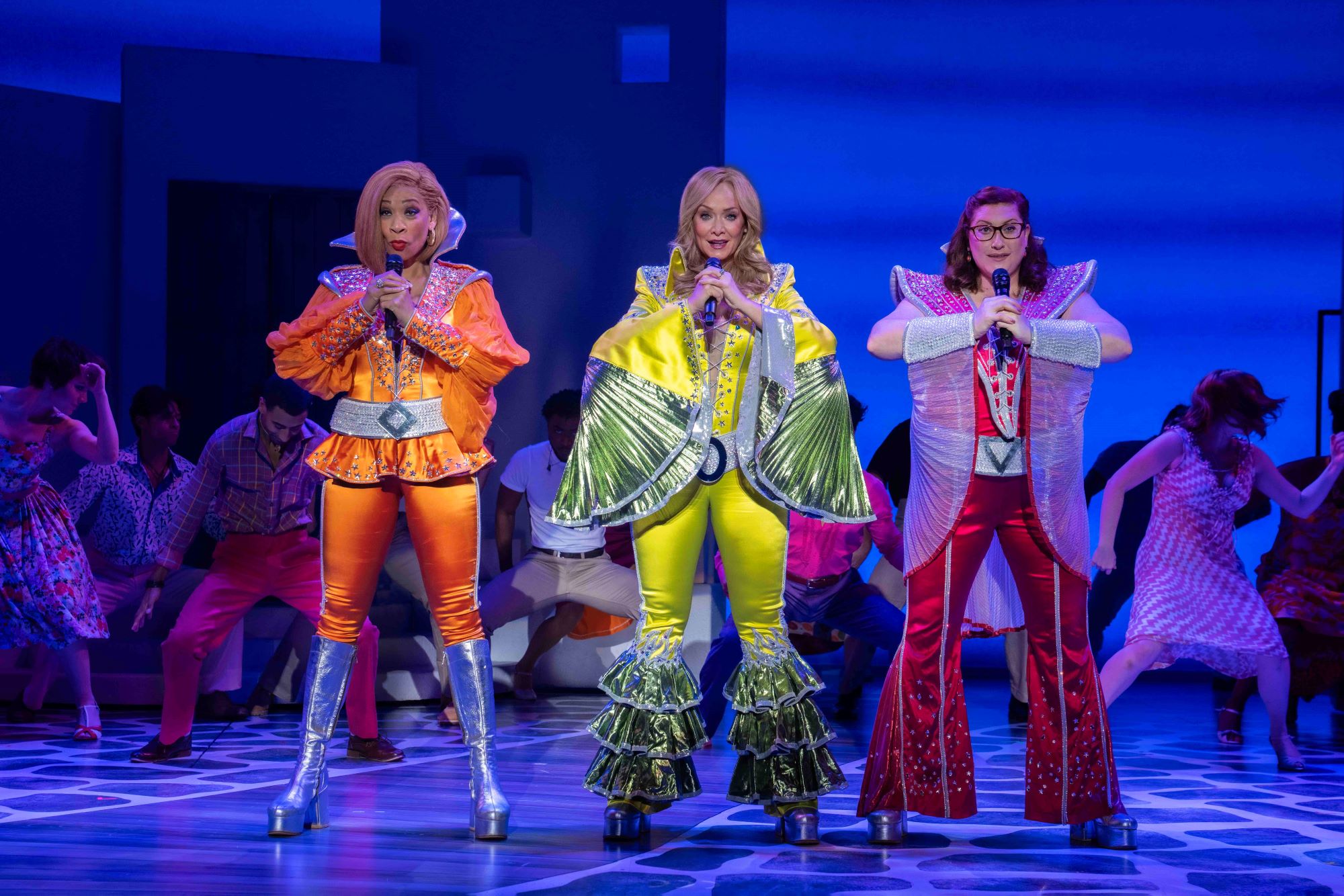 The musical also has a nice mix of very upbeat numbers and touching slow ballads. Standouts for this tour include emotional ballads "One of Us," "Knowing Me, Knowing You," "Our Last Summer," and "The Winner Takes It All." All of the upbeat numbers, including "Mamma Mia!," "Dancing Queen," "Chiquitita," "Super Trouper," "Gimme! Gimme! Gimme!," and "Money, Money,Money," had our audience tapping toes and singing along with the cast. Steele's performance of "Does Your Mother Know" and Sakolove's rendition of "Take a Chance on Me" resulted in big audience laughs. All of the cast were exceptional.
The encore of "Mamma Mia!," "Dancing Queen," and "Waterloo," with Sherrill, Steele and Sakolove in full disco pantsuit wardrobe, had everyone on their feet singing and dancing.
With all of the chaos in today's world, it's worth a visit to the Pantages for a few hours of pure fun and upbeat ABBA songs.
Tickets for the Los Angeles run, which runs November 14 through December 3, can be purchased at https://www.broadwayinhollywood.com/events/detail/mamma-mia-1.
For other cities, visit https://mamma-mia.com/