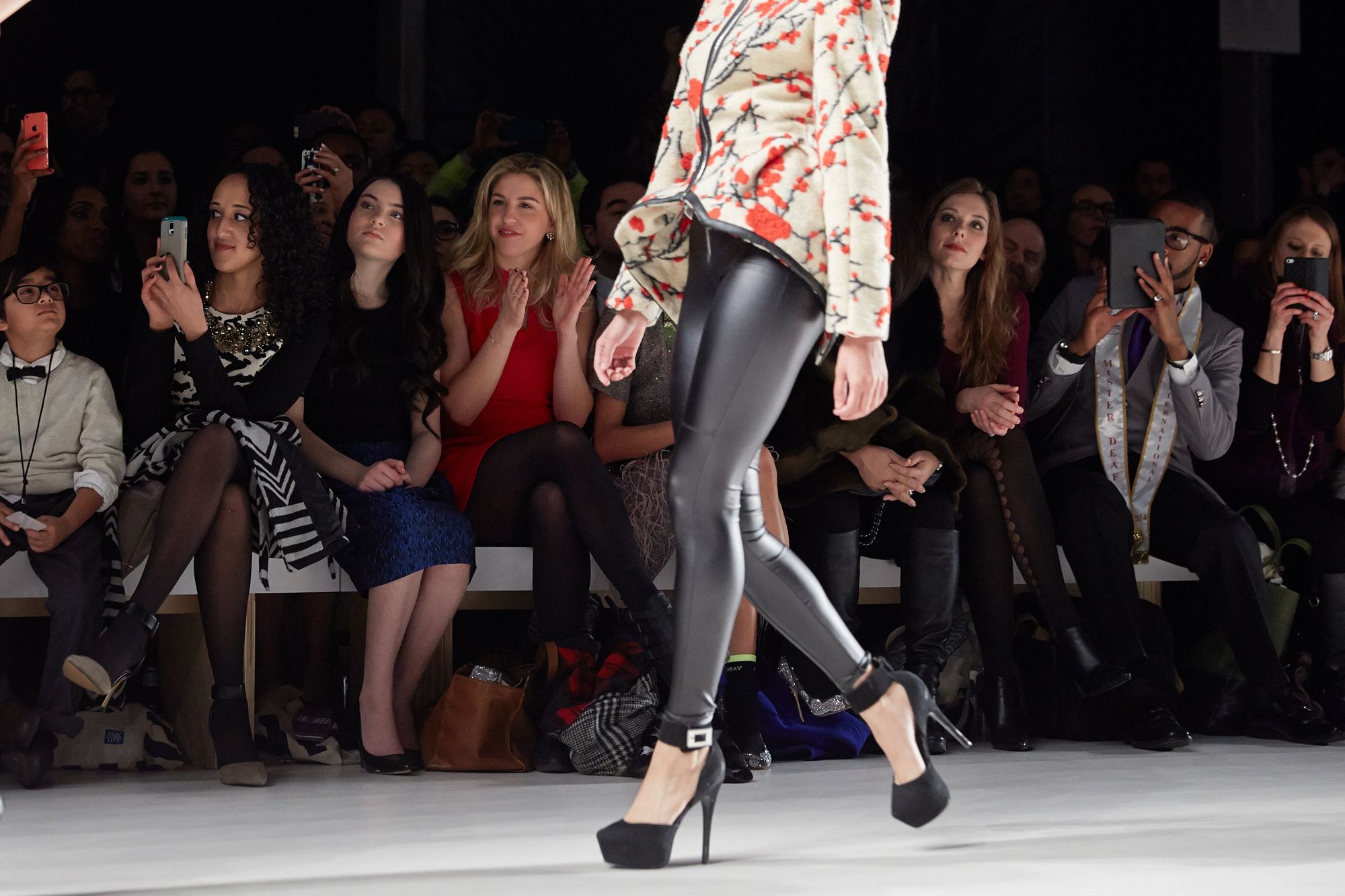 Photos Credit: FashionStock.com / Shutterstock.com
There's no arguing that New York Fashion Week is one of the biggest events on the fashion calendar, and season after season fashion mavens are glued to their Instagram feed to catch a glimpse of the looks coming down the runway. But all of that is about to change. The Council of Fashion Designers of America, the group in charge of NYFW, has been discussing the possibility of making the shows consumer events rather than industry affairs. The collections presented would also be in-season rather than six months ahead of schedule.
"We have designers, retailers and everybody complaining about the shows. Something's not right anymore because of social media, people are confused," Diane von Furstenberg, chairman of the CFDA told WWD, noting that potential customers see the designs, but then aren't allowed to purchase them for another six months. "The only people who benefit [from early shows] are the people who copy it."
The CFDA has hired Boston Consulting Group to conduct studies during February's Winter/Fall 2016 shows to see how the transition could improve sales and numbers for designers. While this won't affect any of the shows this season, it could be implemented as early as September 2016. Designers would hold intimate, in-studio presentations to buyers and editors in advance, and during Fashion Week present current designs that can be immediately purchased. And according to the CFDA, many designers are on-board with this new setup.
Other options being considered include switching the season being shown at each event so Spring/Summer collections are shown in February and Fall/Winter collections are shown in September just a few weeks before they hit stores. They're also discussing the possibility of moving the dates to coincide with NYFW: Men's calendar which shows in January and June respectively. We won't know anything until BCG is able to report back on February's findings, but with so many designers seemingly backing up this idea, there are likely to be some major changes this coming fall.