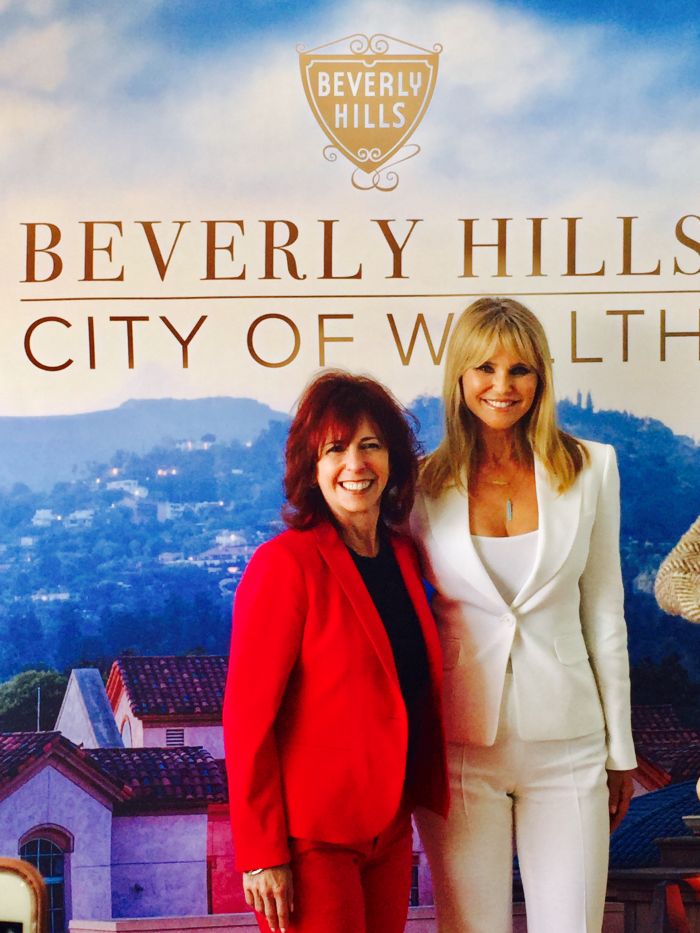 Photo Credit: Jill Weinlein
Supermodel, actress, best-selling author, and entrepreneur Christie Brinkley is the ideal ambassador for the new Beverly Hills Wellth (Wellness + Health) campaign, encouraging residents and visitors to Move, Eat well, Restore and practice Gratitude daily. Brinkley recently shared her secrets with a group of health experts and journalists at Alo Yoga on the prestigious Canon Drive. As one of the most famous Sports Illustrated Swimsuit icons, Brinkley just returned to the pages at the age of 63 in a bikini with her daughters Alexa Ray Joel and Sailor Brinkley Cook, proving that age is just a number.
She may be 60+, yet she looks better than many 40-year-olds. Her beauty and wisdom qualifies her to be the ideal vision of Wellth.
What I found endearing while listening to her is when she teared up while talking about losing both of her parents. "Health is so important. It's all about the choices you make," shared Brinkley. "Since I am an older mom, I want to keep up with my children. I want to ski with them and be active with them."
Here are 10 favorite Wellth experiences Brinkley shared, to look and feel younger than your age:
1. Colorful Diet - Brinkley has been a vegetarian since the age 14. She is committed to an organic lifestyle, and is an aspiring vegan, yet loves mozzarella and a little pasta every now and then. She finds balance by not denying herself, "Food will refuel [you]," she says and suggests finding balance and not being hard on yourself. She likes to eat a "rainbow diet," mixing colorful food in a bowl. Her favorite food since she was a little girl is artichokes, "they give you something to do while you eat," she said.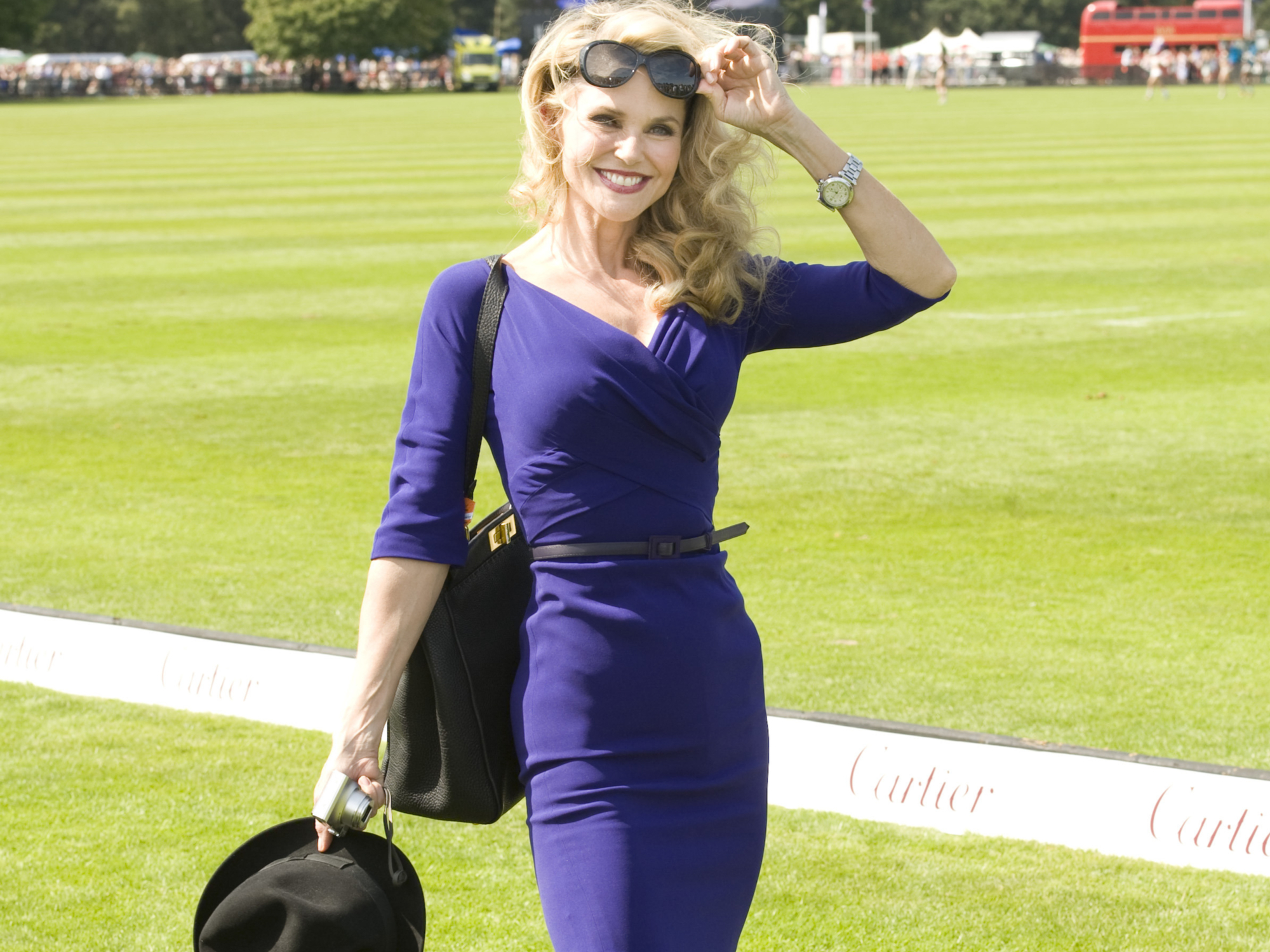 Photo Credit: Featureflash Photo Agency / Shutterstock
2. Morning Ritual - She wakes up and sips a cup of hot water with lemon. Sometimes she puts honey and a little red cayenne pepper. "The pepper revs up your system, and the lemon water gets everything flowing," she says. Afterwards, she makes a cup of coffee. Brinkley is known for her cappuccino and latte art. She draws images of beauty in the foam. "Lately I realized there is too much sugar in the coffee creamer that I was using," she said. After her coffee, she likes to linger for a while before she works out with her Total Gym or goes to a yoga class to stretch and lengthen. "Yoga incorporates a lot of movement, and variety of movement is the spice of life," believes Brinkley.
3. Favorite City - Beverly Hills is one of her favorite destinations to visit with it's proximity to mountains, beaches and array of natural food stores. She likes to go outside and hike in the nearby hills. "It's my wellness," said Brinkley. "It's how I grease my joints. You will rust if you don't keep moving." When asked if she could look back at her life, what does she wish she had done in her 20s? "I wished I had invested in Beverly Hills and bought a place in the hills with views of the sea."
4. Priority: As a working mom her entire adult life, she has always made sure her children—Alexa, Jack and Sailor—have been her number one priority. "I work based on their schedule and availability," she says. "If it's during a holiday and we can all travel together, I won't work."
5. Beach: I briefly met Brinkley almost 40 years ago in Malibu, CA while staying at a friend's house on the beach near the pier. I remember being in awe of her beautiful face and body in an emerald green bikini and straw hat. She was the quintessential California surfer girl with her long, flowing blonde hair. She told us, "Being outside near the beach is her Nirvana. I like to run on the beach, paddleboard and swim to keep moving."
6. Take a Hike: When in Beverly Hills, she loves to go outside to admire an array of beautiful things in the streets and local hills. Brinkley likes to get off a paved trail and walk on a narrow dirt trail to see the beautiful bougainvillea colors and variety of plants.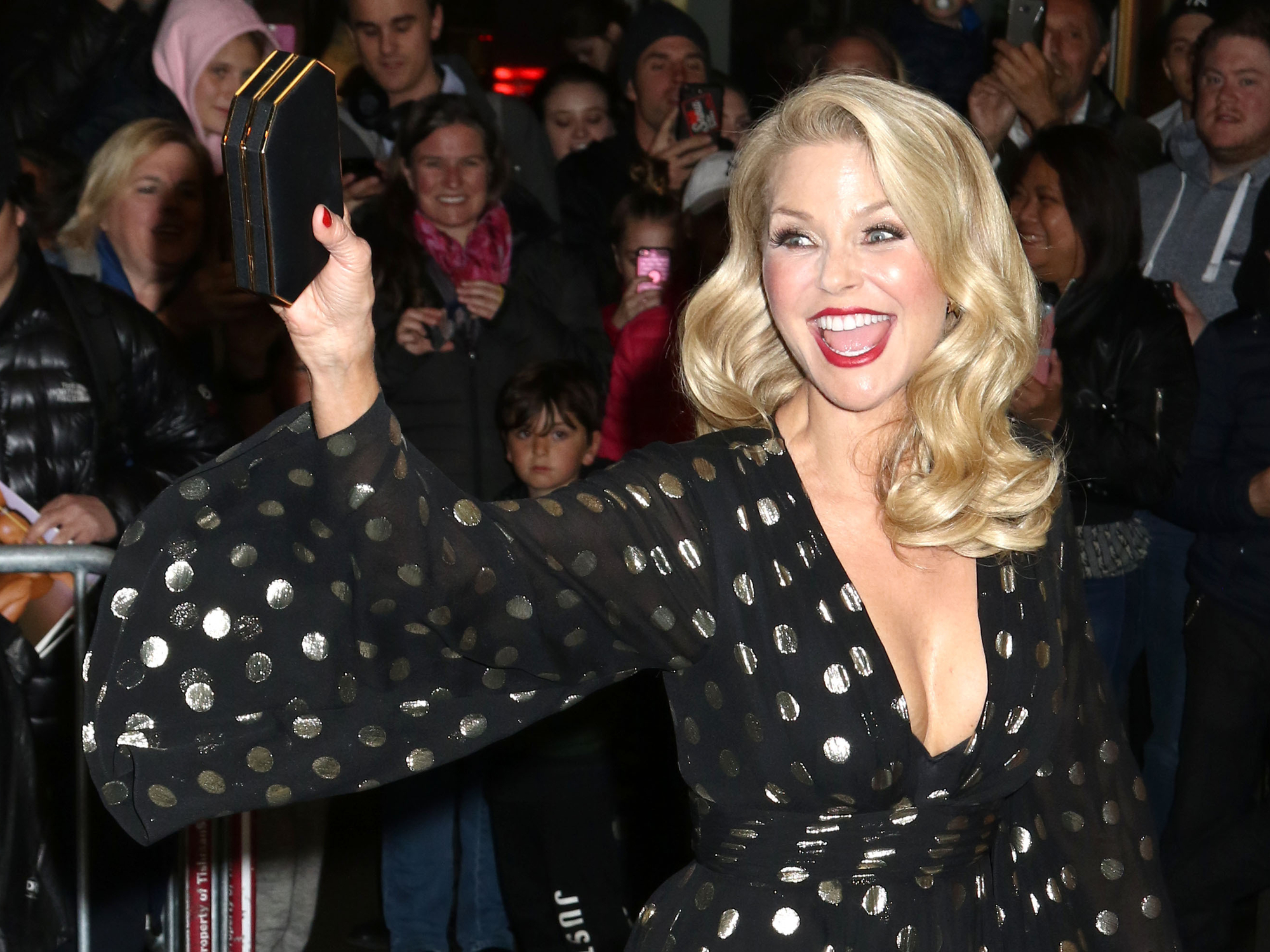 Photo Credit: JStone / Shutterstock.com
7. Supplements: When asked if she takes any supplements, Brinkley told us that she does take BioSil, an advanced collagen generator. "It promotes healthier hair, skin and nails." She told us she notices it makes her fine lines less visible. She also takes Vitamin D. "There seems to be a vitamin D deficiency, due to sunscreen. I like to rotate things, variety is the greatest thing in life."
8. Showbiz: Six year's ago in her late 50s, Brinkley made her stage debut as Roxie Hart in the long-running musical Chicago. First she performed in New York, and continued with the National Touring Company of Chicago performing at the Pantages Theatre, San Diego, and Boston. All the dancing and performing was one of the greatest workouts ever she says.
9. Being Grateful: Brinkley firmly believes Gratitude is the key to a happy life. She encourages others to be grateful wherever they are. "If you are in an empty room, count your blessings that you can see the walls. Appreciate that you can walk out of the room." Being grateful radiates positive energy.
10. Being a mentor: Take someone who isn't thriving, outdoors. She enjoys bringing her phone to take photos with the camera and capture nature, as well as the beauty she sees all around. Photos are fun to look at and share with others. Taking someone on a hike inspires them to start a path to Wellth.
To learn more secrets, Brinkley's book Timeless Beauty: Over 100 Tips, Secrets, and Shortcuts to Looking Great, debuted on the New York Times Bestseller list.