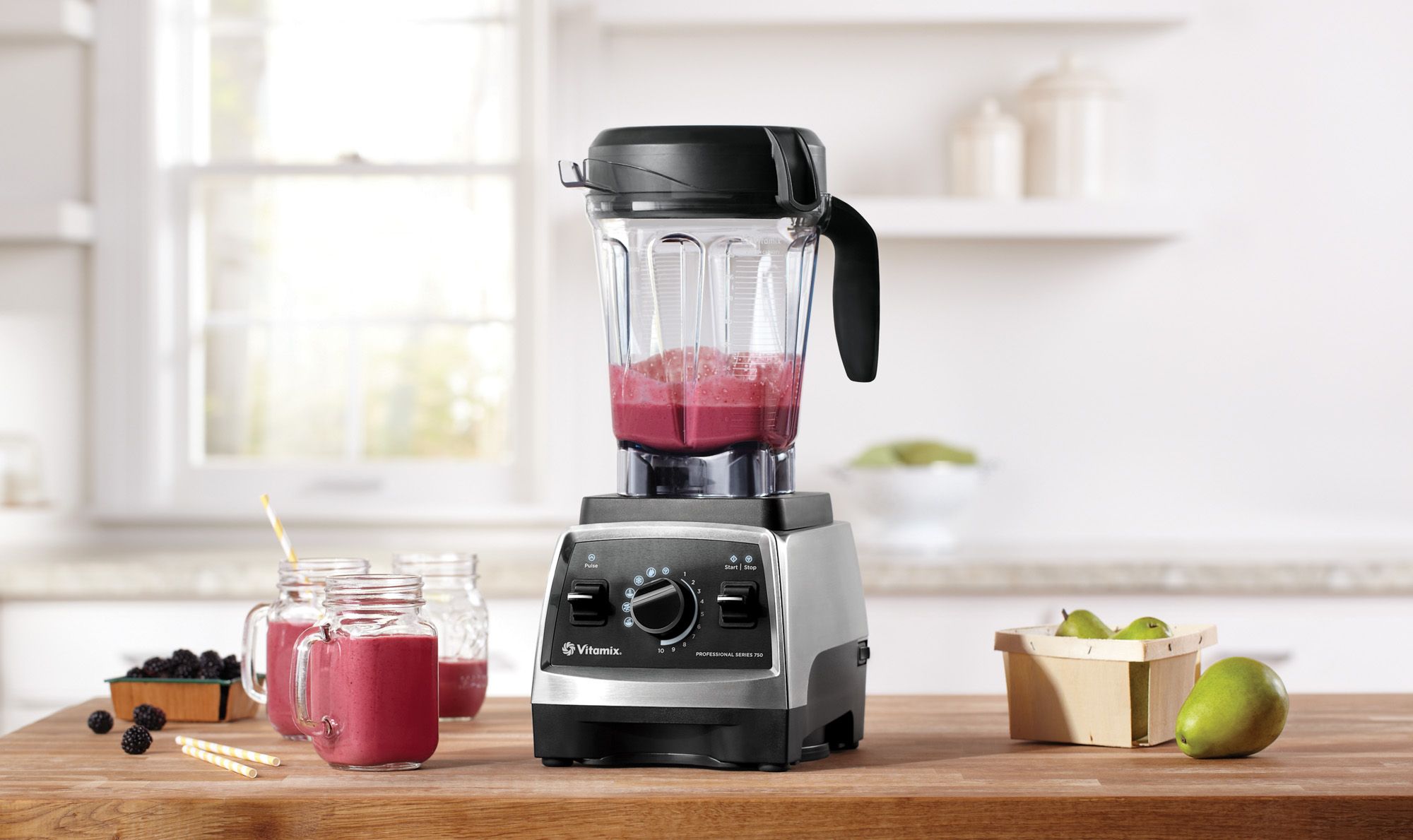 Photo Credit: Vitamix
Most people have heard the old adage "you get what you pay for," particularly when something that was purchased exceeds or falls short of their expectations. After getting our hands on the Vitamix Professional Series 750, it's easy to see why the heavy-duty blender commands the same price as a larger appliance. We found the cost is especially worth it for new parents interested in making their own baby food, although anyone who gets serious in the kitchen can more than likely justify the price tag.
The blender comes equipped with a commercial-grade 2.2-peak horsepower motor, a hefty 64-ounce container and a spill-proof vented lid. That last part is actually great, since you can throw hot ingredients in there and not have an explosion on your hands—literally. Being able to purée freshly-steamed veggies saves some serious time when making warm dishes like soup or food for the little one.
Photo Credit: CGissemann/Shutterstock.com
Though the company promises that the motor is their quietest yet, I didn't notice it being any softer on the ears than other brands I've tried. But, blenders aren't exactly known for being silent, so that's not a drawback. Plus, it's powerful enough to handle whatever is thrown into it, whether you need a simple fruit smoothie or you want to turn ice into powder for homemade snow cones. You can even make your own nut butters.
Making your own baby food not only allows you to control what your kid is eating (bye-bye preservatives), it also opens up a new world of flavor options, like avocado and watermelon. Plus, it means that your baby can start eating the same food as the rest of the family, which will make transitioning into solid foods later on much easier.
Photo Credit: Cindy Hughes/Shutterstock.com
The Vitamix Professional Series 750 retails for $629 and comes in red, black and brushed stainless steel. It also comes with a copy of Create, which features over 200 recipes from various celebrated chefs, and a tutorial DVD hosted by Top Chef season six winner Chef Michael Voltaggio.