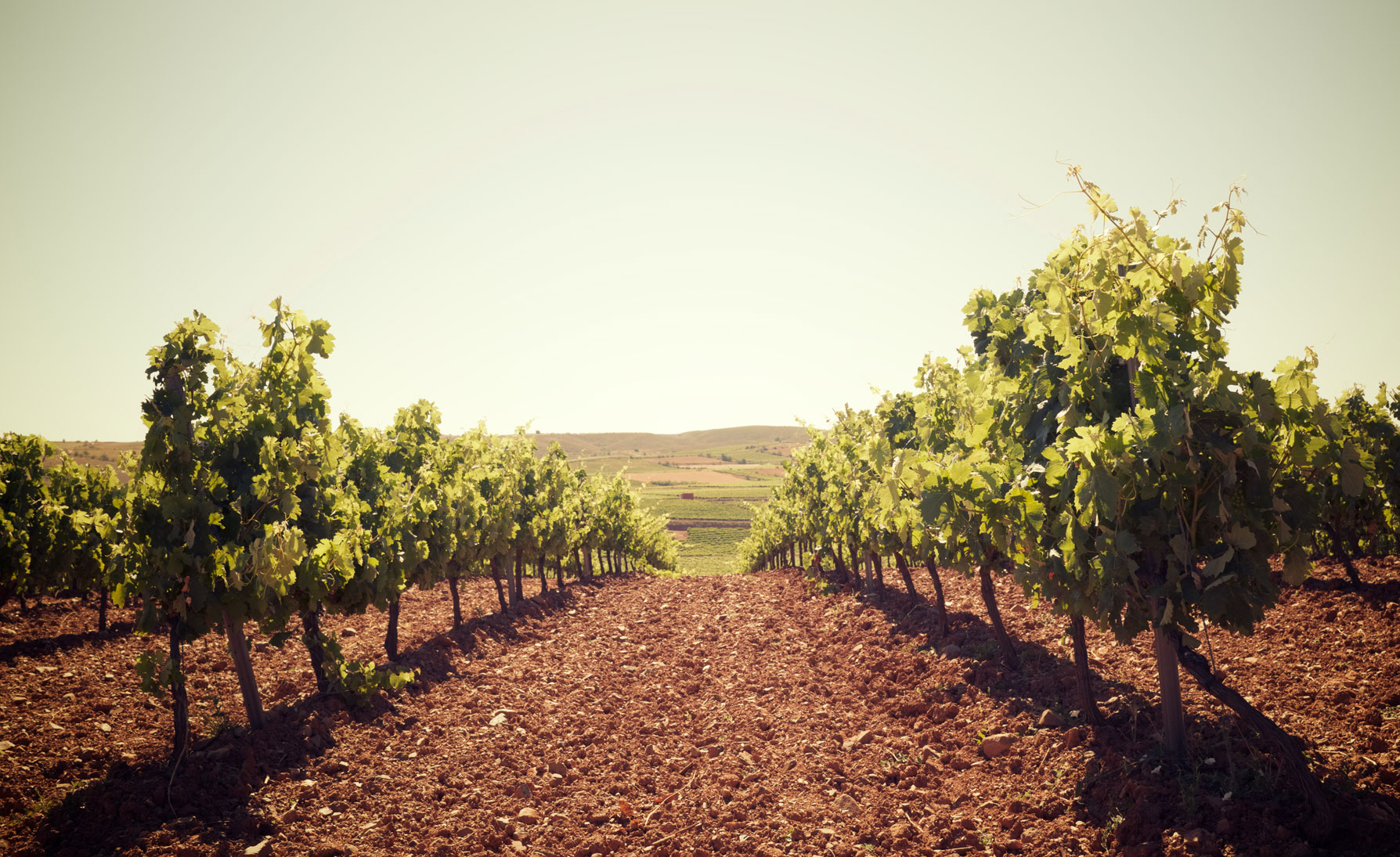 Steve Mirsky
The Aragon region of Spain is filled with castles, cathedrals, monasteries, and UNESCO World Heritage sites dotting the Pyrenees foothills and the bustling city of Zaragoza. In addition to being a major cultural and agricultural powerhouse, Aragon's vineyards are renowned not only for their Tempranillo but for increasing Garnacha's popularity.
This is the land where Garnacha cultivation began in Roman times yet was under siege by market forces until the 1990s when Aragon vineyards banded together forming the five Designations of Origin (DOs) of Somontano, Campo de Borja, Cariñena, Calatayud and Terra Alta. Tired of watching French vintners growing their namesake heritage grapes for prestigious labels like Gigondas, Châteauneuf-du-Pape, and Vacqueyras, they developed a plan to reclaim their heritage.
First DO members had to resist the temptation to uproot their gnarled heritage vines ranging in age from 40 to over 100 years that each yielded, on average, a measly two pounds of grapes. This was particularly challenging since farmers were being offered EU subsidies to rip them out to raise more profitable crops like almonds, olives, avocados, and other more market-oriented grapes. Next, members determined that many of the inferiorities plaguing their Garnachas, like quick oxidation and mediocre flavors, resulted from their grapes being a commodity rather than specialty heirlooms showcasing their unique, richly-concentrated expressions.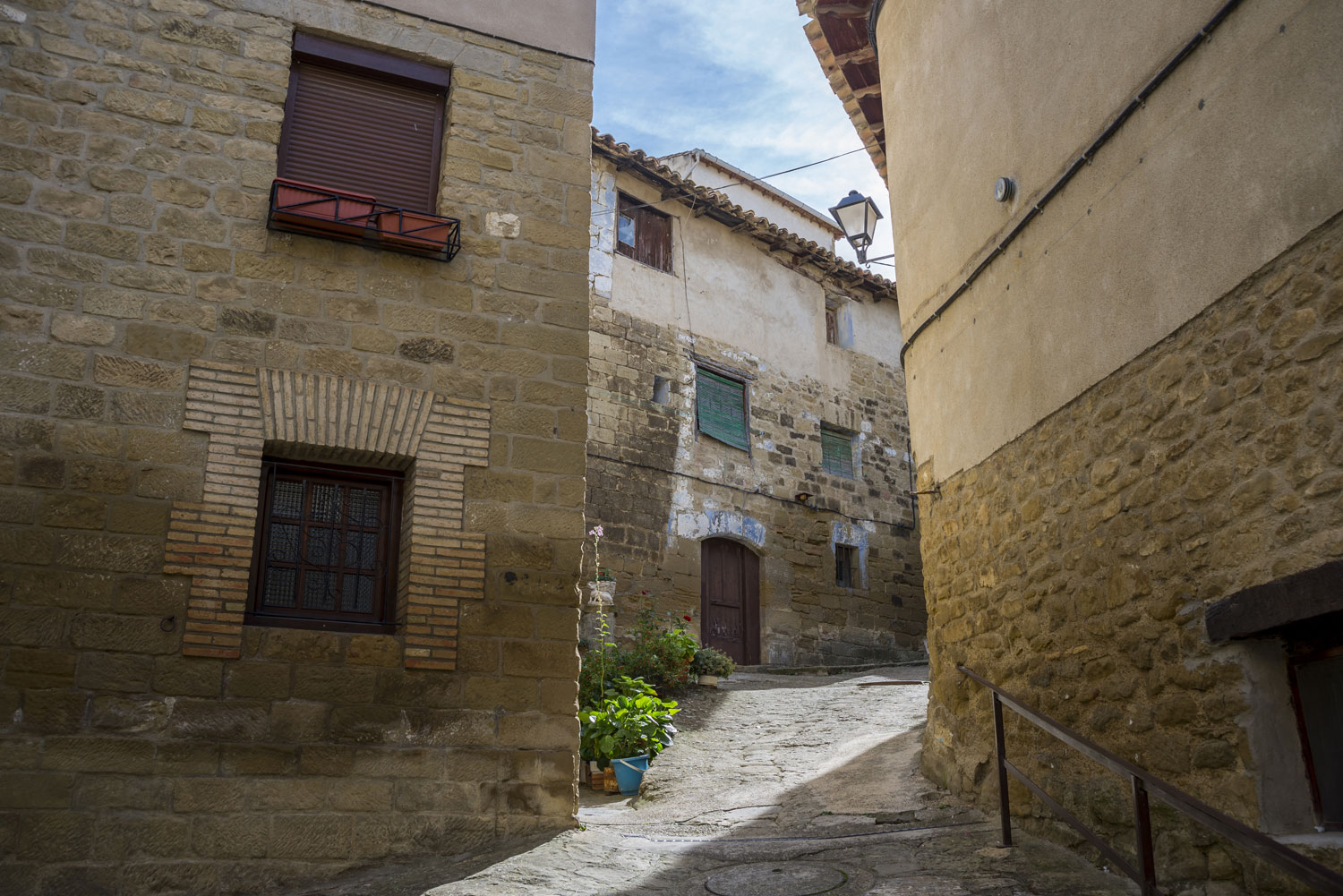 Photo Credit: Shutterstock.com
Most importantly, winery owners needed to rediscover and capitalize on what actually makes Aragon's terroir the most difficult, yet commensurately rewarding. Soils here are unforgiving and difficult to cultivate, littered with chunks of slate or carpeted in round stones. But it is through this adversity that stressed vine roots reach deeper into the mineral rich detritus year after year for scarce, yet vital moisture.
Today, a new generation of winemakers are now adopting modern cultivation techniques, experimenting with fermentation, and improving barrel selections while reconnecting with ancient practices like preserving old vines, as well as hand harvesting and sorting. Many of these Garnacha varietals are now unblended, standing on their own from the following Aragon DOs with distinct character and flavor expressions. Here's a look at five wine regions and a look at their terroir and techniques that make them so unique.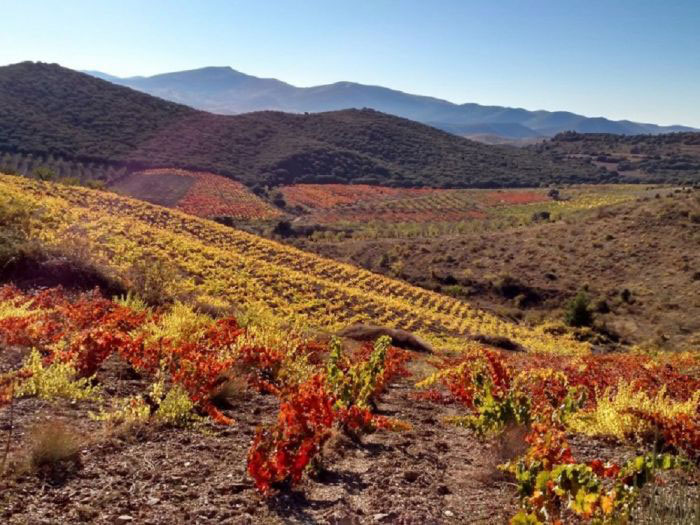 Photo Credit: Steve Mirsky
Calatayud
Located a little over 55 miles southwest of Zaragoza, Calatayud's (established in 1990) wineries have adopted the latest in weather data tracking and GPS mapping technology to determine the best grapes based on color, structure, minerality and ageability. A mix of privately-owned vineyards as well as cooperatives, Calatayud wineries are now turning heads with some unique Garnacha labels like Punta y Coma and Las Rocas de San Alejandro. Extreme weather conditions and patchworks of rusty red and yellowish clay sands, are sometimes evident in the same vineyard due to the erratic nature of glacial deposits from thousands of years ago. The south facing foothills, just over 3,000 feet above sea level on the Moncayo range, provide an extra special growing environment overlooking the River Ebro.
Watered by a complex hydro-geological network of various tributaries like the Jalon and Jiloca that feed the River Ebro, over 55 percent of red wine production here is from vines more than 50 years old. Weather that's dry and windy with threats of frost during autumn produces sweet velveteen ripeness prominently figuring in 100 percent Garnachas from Altovinium and Bodegas y Vinedos del Jalon Alto Las Pizarras Collection.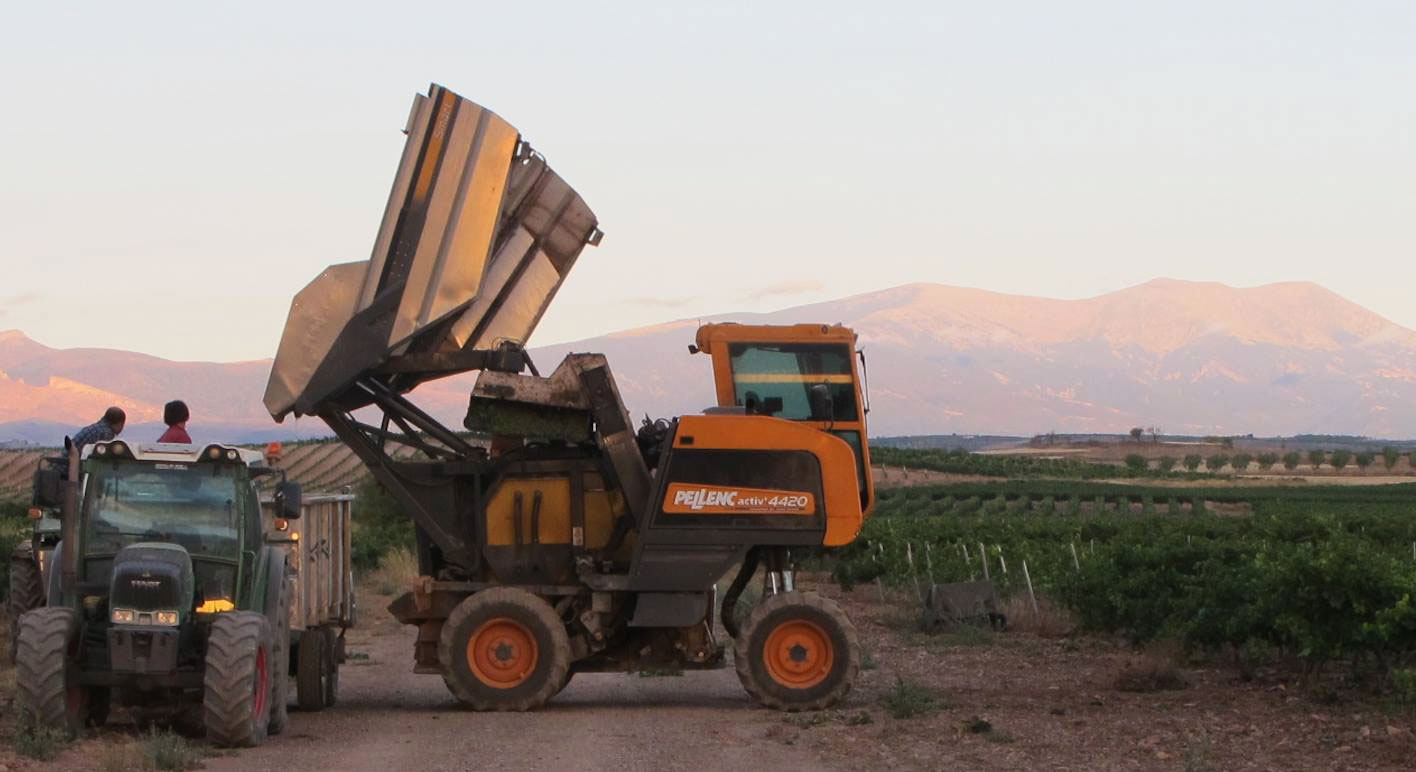 Photo Credit: Denominación de origen Campo de Borja
Campo de Borja
Campo de Borja's viticulture has monastic roots dating back to 1145. Established in 1980, today this DO is best known for rich and intensely-fruity reds as well as rosados (rosés) blended with Macabeo and Chardonnay. The small percentage of Garnacha whites they do produce are refreshingly light with delicate floral aromas. Almost half of their 12,355 Garnacha-producing vines are between 30 and 50 years old. Farmer-owned cooperative wineries play a key role here promoting excellent quality and availability. Altitude and climate shapes the dramatic extremes of long hot summers and cold winters tempered by the Ebro River and Dry Ciero winds. Growing in sandy earth over limestone and ferrous clay that's stony and well drained translate into a powerfully elegant tasting experience.
Lately, Campo de Borja has been turning heads for easy-drinking Garnachas Centenaria's Coto de Hayas and their more concentrated, new French oaked Fagus with a minerality that enables structural and aromatic complexity. The Campo de Borja Wine Museum in the Cistercian Monastery of Veruela makes a great starting point for exploring this DO's eight centuries of wine making. Following their wine route exposes you to well established vineyards as well as small, family-run wine presses and historical wine cellars. Along the way, you're sure to revel in Romanesque cathedrals and monasteries as well as the distinct Modejo Arabic brickwork and glazed ceramic tiling most prominently evident on bell towers and village squares dotting the region.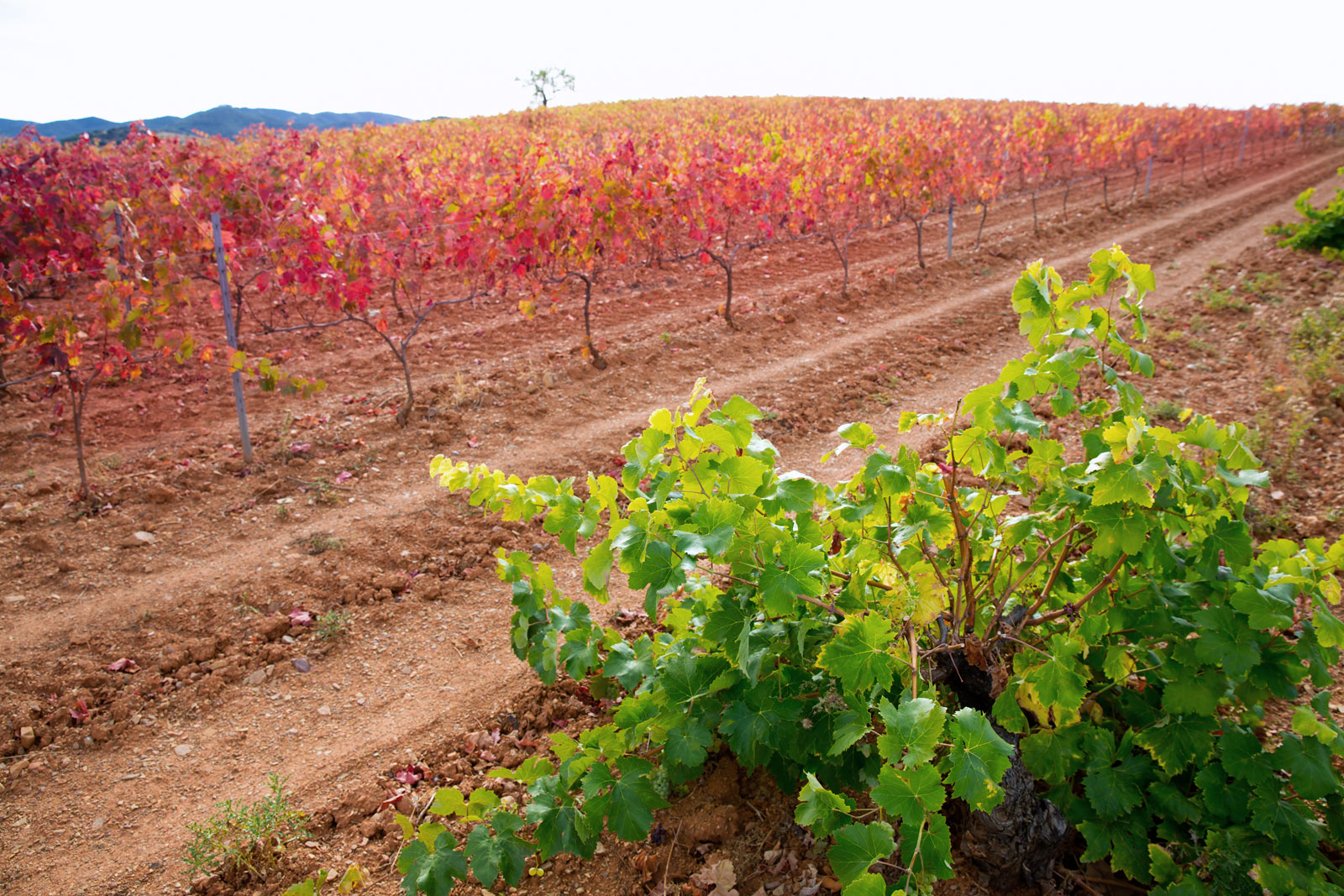 Photo Credit: Shutterstock.com
Cariñena
Although the region's namesake Cariñena grape is still planted in close to 55 percent of the vineyards here, Garnacha has lately surpassed it in popularity. Established in 1932, Cariñena is the oldest, largest, and most diverse DO in the Aragon region with vineyards ranging from family-owned plots to quality-obsessed cooperatives.
Varying elevations produce dramatic swings in temperature promoting even ripening and flavor development. Soils are defined by four types of Miocine clay, the most common being iron laced rusty limestone, and bleached-out white from slate and granite layered on rocky subsoils. Throughout the vineyards, chunks of broken rock and multicolored stones shape the minerality that produces crisp, fruit-forward rosé sans the malolactic fermentation made by Paniza's.
It also produces dense and powerful reds that undergo carbonic maceration unencumbered by harsh tannins like Beso de Vino. Unlike the other DOs, winemaking is the primary industry in Cariñena making it number six in export volume among all of Spain's wine regions. This high volume has actually yielded better quality production. The 42 kilometer Ruta de Vino is the best way to experience the wide range of Cariñena Garnacha vineyards with the spectacular Sierra de Algairén mountain range as a backdrop.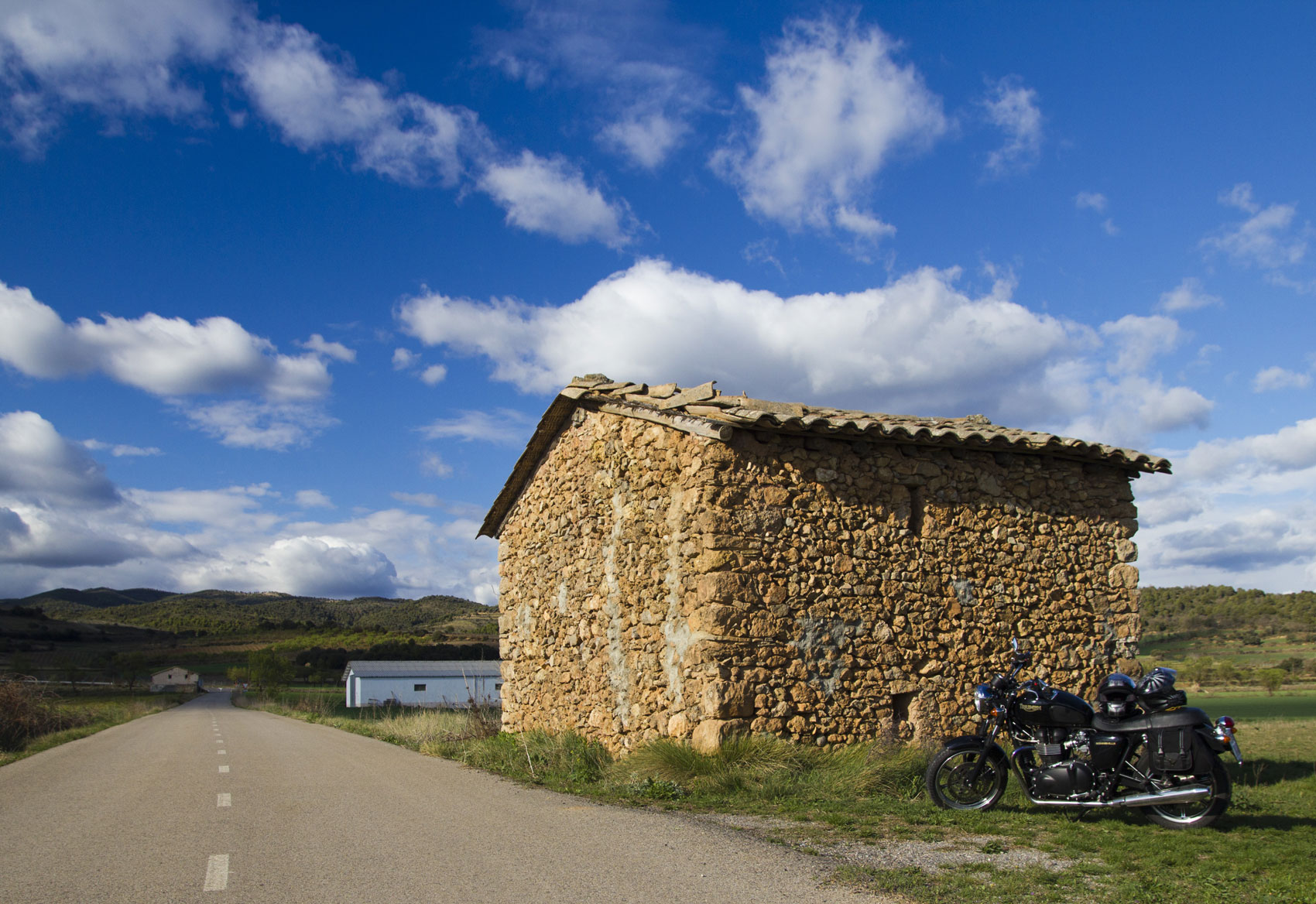 Photo Credit: Shutterstock.com
Somontano
Translated to mean, "under the mountains," Somontano is situated about 35 miles south of the French border, and is the northeastern-most DO established in 1984. Vineyards are situated on foothills of the central Pyrenees, where high elevations and extreme temperature fluctuations along with reddish soils packed with sandstone and clay help vines retain higher acidity.
Warm days and cool nights prevail thanks to the Pyrenees Mountains blocking northerly winds. As may be expected due to geographic proximity, Somontano Garnachas most closely resemble those from France with lower alcohol, freshness, and salinity. Both red and white, like those produced by Pirineos and La Miranda de Secastilla, are elegant with a complex intensity. Red plum and cherry fruit is matched with vanilla and toasty oak of new barrels. Secondary flavors figuring prominently on the palate include chocolate, licorice, coffee, spice, herbs and black olive.
The Somontano's Wine Route takes the hassle out of not only exploring the more than 30 vineyards here but also highlights its unprecedented natural beauty and wide range of first-rate artistic and cultural heritage. Cave paintings, medieval towns, Romanesque chapels, Gothic churches, Baroque temples, and ancient fortifications await exploration. In Babastro, The Tourist Information Center doubles as DO Somontano headquarters featuring interactive displays and a wine space with a cutting-edge tasting room.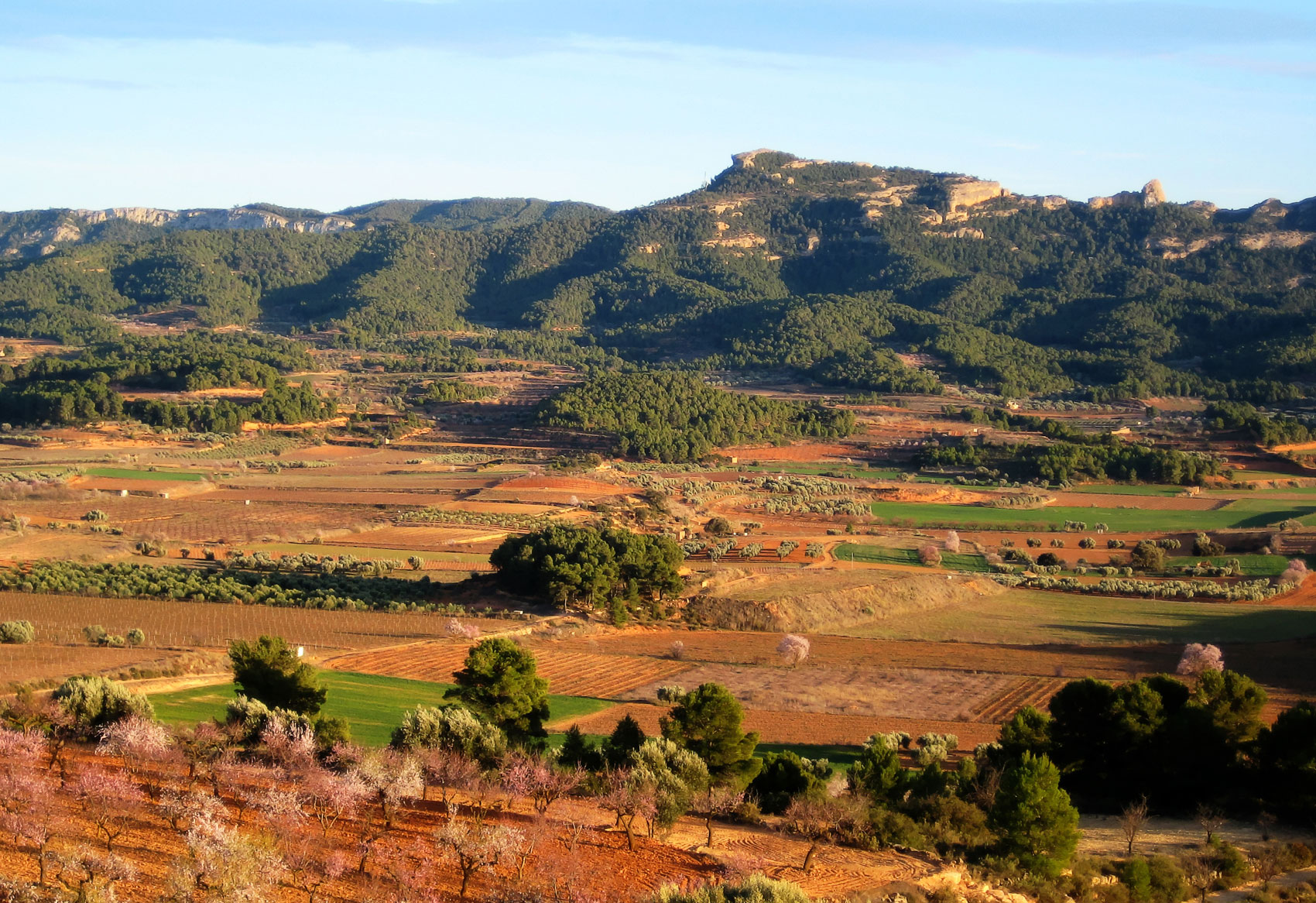 Photo Credit: Shutterstock.com
Terra Alta
Terra Alta's DO wine production took root during Roman times but first legal documentation dates back to Las Costums d'Orta from 1296 and Las Costums de Miravet in 1319. Due to its geographical isolation, wines were only made for local consumption up until recently. Many vineyards look out over the River Ebre and Tarragona below, a scene that once inspired a young Pablo Picasso. Pre-coastal limestone mountain ranges, holm oak and white pine trees, and soil worked for centuries with almond and olive groves make it equally inspiring for Garnacha.
Vineyards are concentrated on plateaus and the valley floor benefiting from abundant sunshine as well as convergent winds bringing cold from the north and humidity from the south with severe cold and a danger of late frosts in the spring. Promoting white Garnachas, to this day only accounting for a fraction of Spain's total Garnacha output, cooperatives flourished here starting in the 1920s with an oxidized "amber blanc." It wasn't until establishing their DO in 1984, that longstanding cooperatives began cultivating both native and international varietals.
The Terra Alta now produces 30 percent of the world's Garnacha, 100 percent of which are monovarietals displaying unique punctuations of juicy acidity, creamy texture, and bright flavors particularly in Clos Dalian's Crianza and Blanca. Minerality derived from the terroir's chalky limestone belies citrus, peach, lemon, and honeysuckle. Reds like Cellar Batea's Tipicitat exude a mineral streak with a concentration of raspberry and cherry fruit.