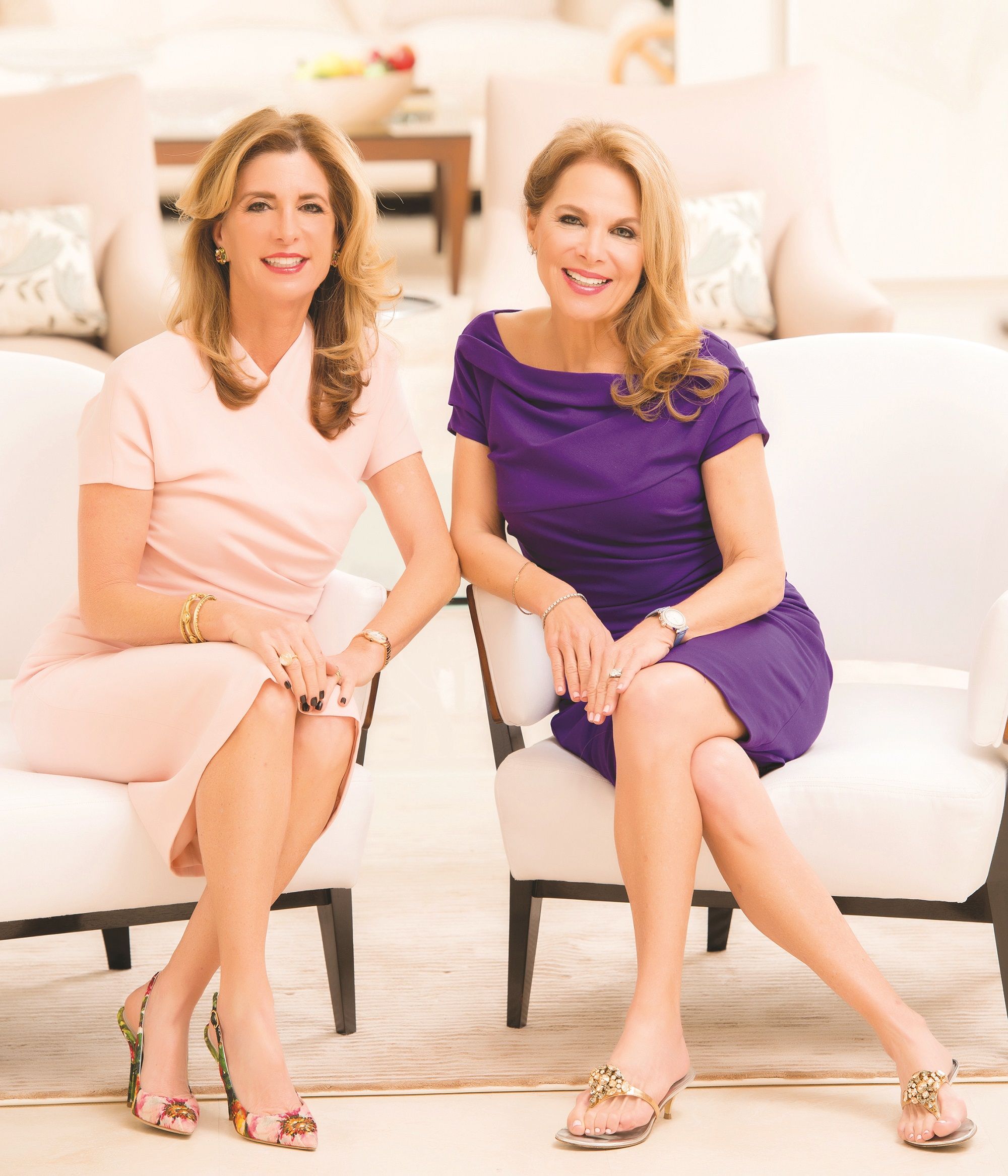 Photos Credit: The Jills
Over the past 20 years, Miami has gone from being seen as a retirement haven to a cultural hotspot attracting million-dollar developers and homeowners. With luxury projects cropping up all over, from the business district to midtown, land values have skyrocketed well past the area's peak before the market crashed in the late 2000s. But how did it city get this way? We called up the dynamic duo behind The Jills to find out.
As Coldwell Banker's top team in the world, Jill Eber and Jill Hertzberg are continually recognized by Wall Street Journal as the number one real estate team in Florida (and the country). They break records by selling multi-million dollar homes, all while juggling notable clients that range from Tommy Hilfiger to Matt Damon.
Working in Miami's real estate market was a lot different in the early '90s and The Jills have seen a lot of changes over the years. "When Jill and I started in real estate, it was a way to make a living. It wasn't the sexy real estate world that you see today that has TV shows and mansions. It was a job," says Hertzberg.
"As real estate world has changed, Miami has just grown and morphed into one of the most exciting cities in the word," adds Eber. While the city has always seen amazing weather, Eber points out that it has been steadily bringing in the world's finest cuisine, top clubs, boat shows, and culture and sporting events. "It seems like everybody wants to be here, whether it's just a primary residence or a second, third, fourth home—or even a vacation home."
But how did that happen? "We all know what happened in 2008-2010, so all of a sudden the market rebounded," explains Eber, adding that she believes Russians and Brazilians moving in really started the upswing. It also helps that Florida doesn't have a state income tax, which is sure to suck in buyers from pricey states like California and New York.
The Jills also helped to bring prices up by closing incredible deals, like the $47 million sale of 3 Indian Creek (which was the highest the area had ever seen). "Once that happened, all of a sudden … the prices got elevated and not only in single family homes, but in the condominiums. It is still less than New York and London … but it's really gotten more respect as far as what the values should be here."
Like what happens in all major cities when real estate skyrockets, people begin branching out to different neighborhoods. While Miami Beach is the heartbeat, the market has been steadily stretching into areas like Midtown and the Design District. "Those areas now have had prices that are astronomical from what they were and these people that are coming in are coming in from all over the world," says Hertzberg.
She went on to explain that the Design District had pretty much died out prior to Dacra CEO Craig Robins investing in property and partnering with Loews Miami Beach Hotel. "Now you go there and you just can't even imagine what's going on—Louis Vuitton, Christian Dior ... every big name you could imagine." Hertzberg also points to Bal Harbour, which was a pretty sleepy town before major developments began moving in to drive numbers up.
With Miami's properties now being called some of the most overvalued in the country, it's hard not to wonder where its real estate market will head in the future. Even if home prices begin to lower a little, Florida's million-dollar homeowners probably won't be affected. If anything, they'll just buy more.