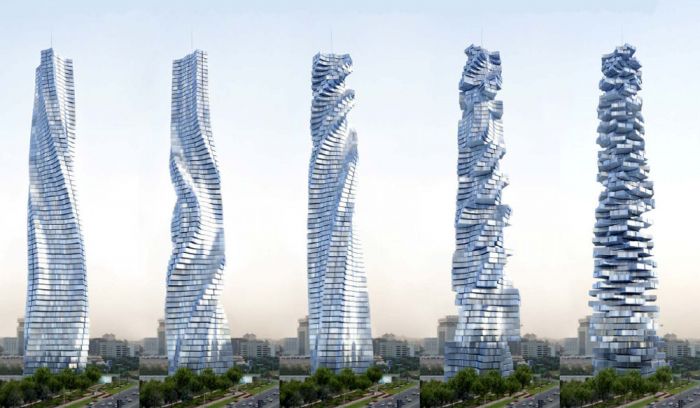 Photos Credit: Dynamic Architecture
Oh, Dubai, you never cease to surprise us. You've already got the world's largest shopping mall, the globe's tallest building and the earth's largest, man-made island; but that's not enough for you, is it? In 2020, this city known for testing boundaries, hopes to be receiving its newest accolade for "the world's first rotating skyscraper."
The brainchild of architect David Fisher of Dynamic Architecture, Dynamic Tower will rise 1,273 feet in the air and will daily rotate 360 degrees to give residents varying views at any time. Plans for the 80-story building were first announced in 2008 but were put on hold, until now. Fisher's plans will allow each floor to rotate separately which will change the shape of the building as well.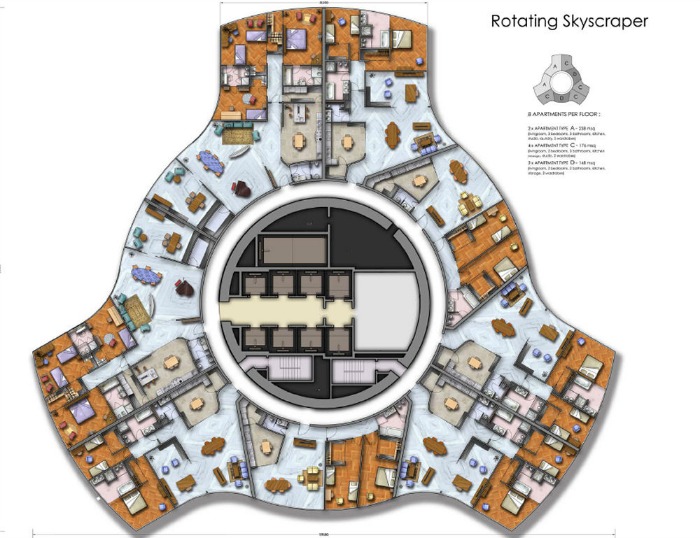 According to the firm, "The Rotating Skyscraper takes on shapes imposed by time and life, never appearing the same in any two given moments. It is the first building to have four dimensions: Designed by time, shaped by life." Owners could potentially wake up to views of the sunrise and in the same day, enjoy views of the sunset from those same windows. Residents can also speed up or slow down the rate of their spinning home so that their view changes by minute, hour or day. In case that wasn't enough, this can all be done simply by speaking to your voice-activated controls.
To generate energy for the spinning floors, the tower will feature 79 wind turbines placed horizontally between the levels, cutting the cost of electricity. Another green initiative will include the use of solar ink on its roofs to produce additional energy. There will also be a stationary elevator built inside a central concrete core which will allow residents to transport and park their cars to their apartments.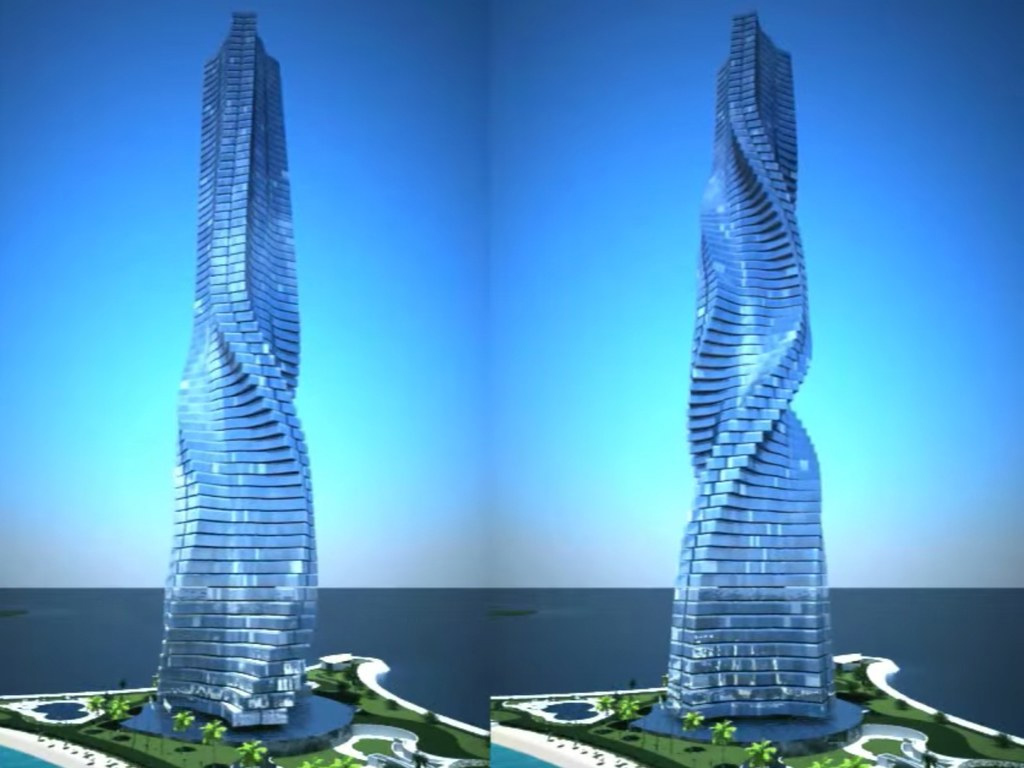 Using prefabricated units, the tower's floors will be assembled at a factory before being attached to the building. "These units, made of steel, aluminum, carbon fiber and other high-quality modern materials, are installed mechanically on site, offering luxury finishing, very fast construction time, usage of a limited number of workers, thus reducing site risks and enabling cost savings," states the firm.
While we can't be too sure how a rotating home would make us feel from day to day, it's definitely a project we're curious to see come to fruition. In 2016 alone, Dubai Courts showed 166 cancelled real estate projects. So, here's to hoping this one doesn't get put on hold yet again. No set prices have been announced, but according to CNN, the price for an apartment could range anywhere from $4 million to $40 million.