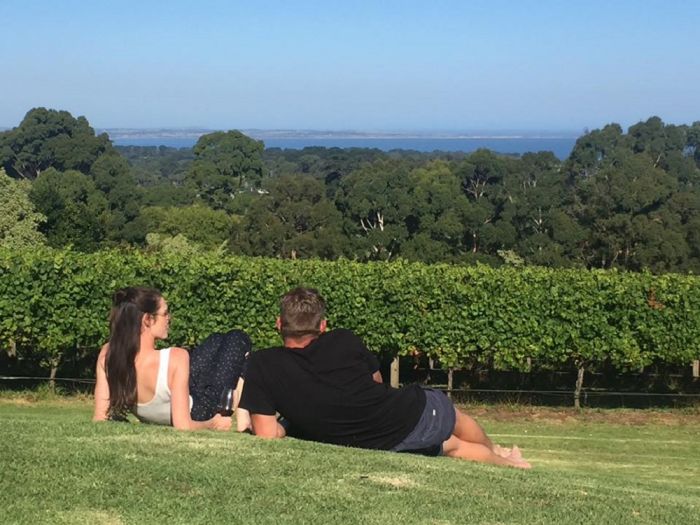 Images Courtesy of Max's Restaurant, Red Hills Estate
When one travels to Tuscany, Bordeaux or Napa Valley, they go because of their love of wine. These wine forlorn travelers seek out a fantasy week of diving along winding country roads through undulating hills where the farmlands switch between paddocks with livestock, crops of all manner, and of course miles and miles of grape vines. They dream of frequent stops at cellar doors of the top wineries to swirl and sip wine at its source while talking wine with the cellar door experts or maybe the winemaker themselves. After emerging from their wine experience they'll take it to another level with a degustation lunch paired with their beloved wines while overlooking the beautiful scenery of wine country. There's a place that offers this experience, par excellence, and it is not in any of the aforementioned oenophile meccas. In fact, it could not be any further away. It is in the land down under in a beguiling peninsula an hour away from Melbourne. This is where you'll find wine and dine experience of legend at Max's Restaurant at Red Hill Estate.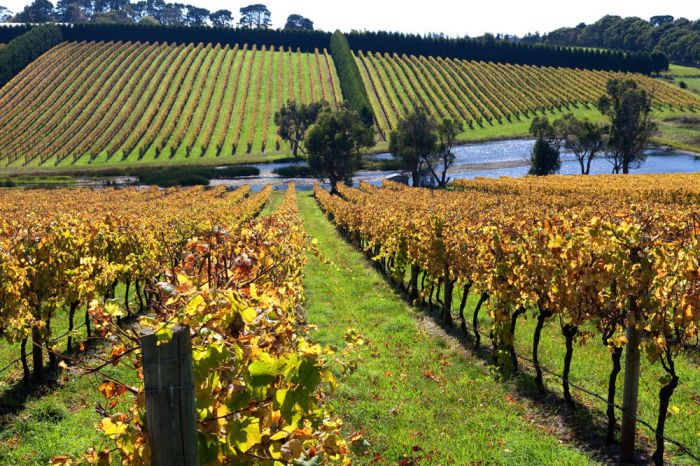 Many around the world have come to recognize what a special place on earth that is the Mornington Peninsula. Internationally known for producing fine Pinot Noir and Chardonnay, they've developed the complete epicurean experience of wonderful wines and the cellar doors and culinary experiences that go hand in hand with a lovely drop of grape. Beyond the wine and dine, the region has idyllic beaches, outdoor activities, and historic turn of the century towns to explore.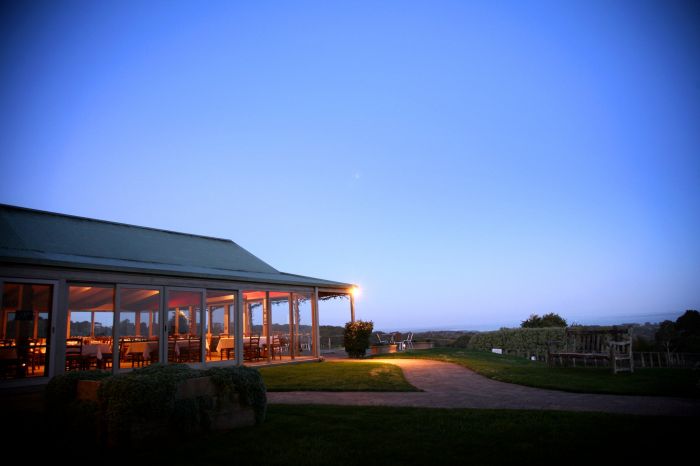 Australia and its citizenry are a country based on defiance. When someone tells an Australian that they can't do something, that's exactly when they set out to prove them wrong. Such is the case with Max Paganoni, chef and owner of Max's Restaurant. Today Max is a regional culinary icon, hometown celebrity, and is internationally known for what he has been putting on the table in his Mornington Peninsula fine dining restaurant for almost 20 years. But when he opened the first winery restaurant in the area those decades ago, all thought he had lost his marbles and was doomed to certain failure. He started a fine dining restaurant in the middle of the peninsula, basically nowhere at the time, before there was even a decent highway to reach the area. To look at the peninsula now, you'll see endless new entrants with decadent cellar doors and restaurants galore. He was the first and it just so happens that he got it right.
Max Paganoni
A maverick of sorts, Max was raised on the peninsula and is of Italian heritage. In his twenties, he set out to become a cook and traveled throughout Europe and learned about European culinary traditions at fine restaurants. He also knew the beauty of the Mornington Peninsula and the remarkable wines that were being produced and envisioned a culinary experience on par with what he found in Tuscany or Boudreaux. He's created that and more and his restaurant is recognized as the first wine restaurant in the peninsula and among the best in Australia.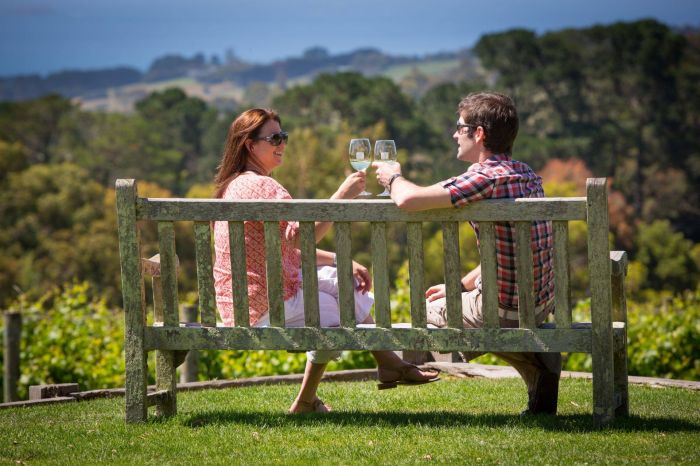 Max's Restaurant at Red Hills Estate is found high in the center of the peninsula in the heart of the Red Hills area overlooking vineyards, lush green lawns and sweeping views of Victoria's Westernport district and across to Phillip Island in the distance. It simply could not be more beautiful there. Max's is a destination restaurant and the ideal place to spend the afternoon any day of the week or for dinner on weekends. The clientele is a healthy mix of Melbournians hopping down for a long lunch, groups of friends, and tourists from afar seeking out one of the top restaurants on the Peninsula. They're open every day and, in fact, the restaurant has not closed one day in over 17 years.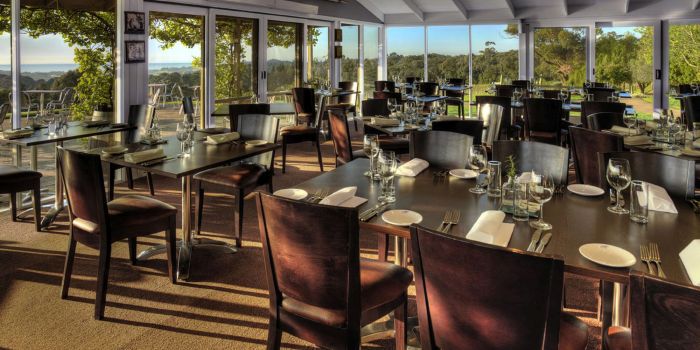 On the terrace deck, those arriving will pause for a pre-lunch indulgence of Red Hills sparkling estate-grown Blanc de Blanc while taking in the stunning views. Others will walk the grounds, sit for a spell on wooden benches or pose for an irresistible selfie with the amazing scenery as the backdrop. Indoors the restaurant is well-spaced to accommodate up to 100 guests. It's a refined setting with floor to ceiling glass doors to let in natural light as well as the delicious views over the grounds.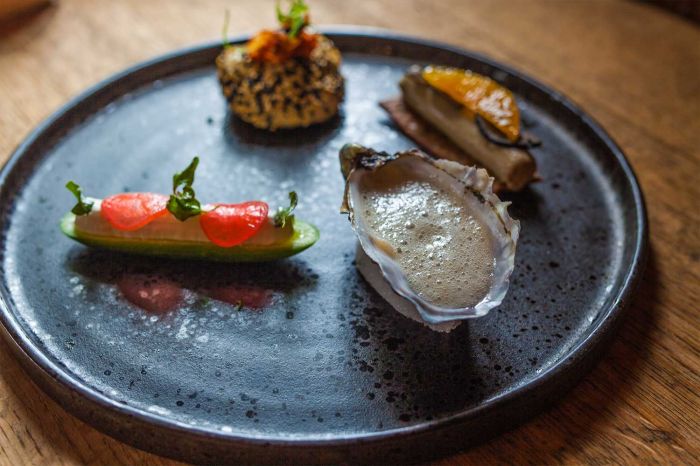 Max's concept is to take the bountiful gastronomic gifts of the peninsula, treat them with respect in terms of letting their natural flavors come through, and then preparing them with the haute traditions of a fine European culinary tradition. It's now become cliché to speak of farm to table or product to plate, but Max has been at the forefront of this culinary movement long before it came into vogue. The menu changes frequently and each season Max creates a menu based on his inspiration at that time as well as what is sustainable and can be locally sourced from his neighbors. He buys his neighbors cherries, honey, strawberries and even truffles as a way to support the local economy and ensure the freshness of his ingredients. The catch of the day as well as steak, lamb, duck from farms that are just a kilometer or two away are what make their way to Max's menu. Along the peninsula, there are also a number of laudable artisans creating wonderful cheeses, chocolates and sauces. Max himself is one of them and produces the extra virgin olive oil, house made dukkah spices, and an incredibly delicious aged morello cherry balsamic vinegar.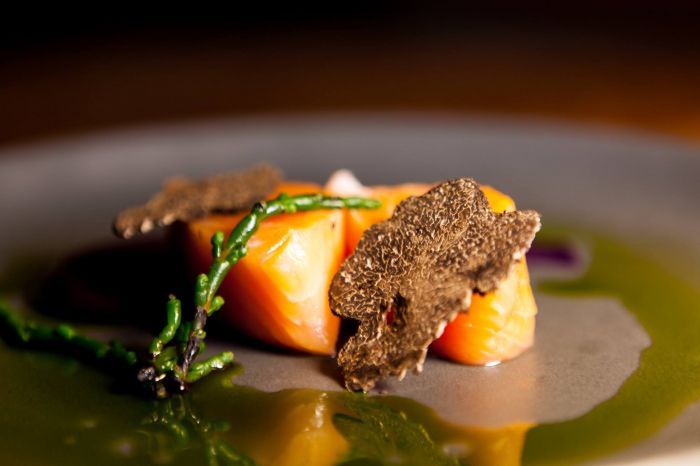 The menu is not overly extensive with just a select offering of starters, mains and deserts. Expect dishes such as Venison tartare, beetroot on the side, rabbit pie, or the Hervey Bay Prawn with roe, fish curd and sour apple glaze. Then opt for the tender honey-and-thyme roasted quail with baked fig and creamy local blue cheese, which will be superbly paired with a light estate chardonnay. From the sea, an ideal choice is the Roasted John Dory with potato, soy sabayon and wood sorrel. From the paddock, one cannot go wrong with the Beef Short Rib with Shiraz glaze, heirloom carrot and rainbow chard. Every dish is wonderfully plated for the eyes to savor before the palate. Also, expect a copious amount of warm and capable service from their amicable staff. Needless to say, the companion to each dish are the expertly paired wines from the Red Hill Estate, local vineyards and beyond.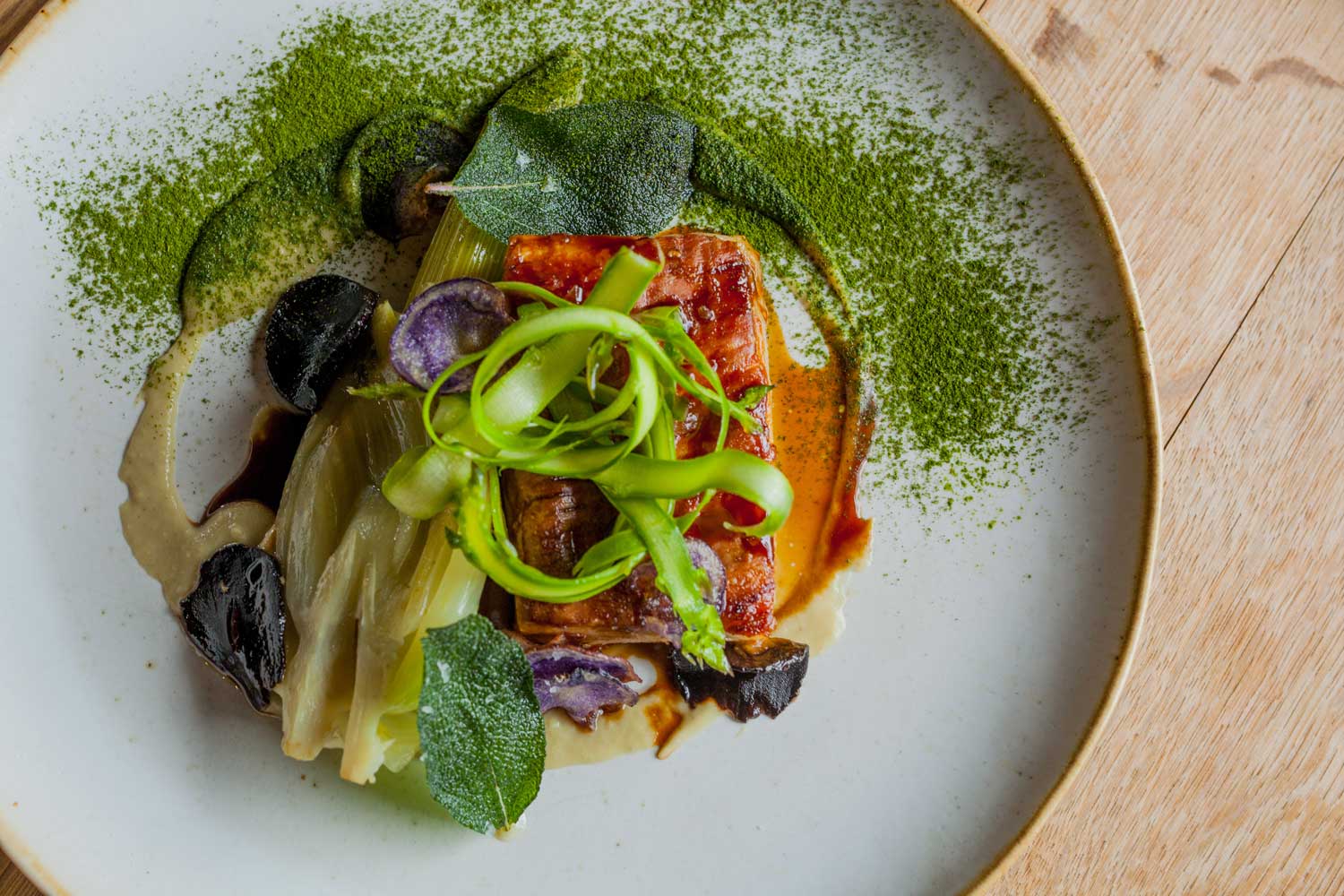 And if all that wasn't enough to entice you, the full Max's Mornington Peninsula experiences goes further with his retreats which are two cushy cottages set up to offer extended time to enjoy the peninsula. A few minutes' drive from the restaurant down a tree-lined gravel country road you'll find Max's Retreat. The country cottage is obscured from view by a dense garden and a row of large hedge bushes. In fact, the entire outdoors is filled with a garden for all seasons that vacillates between flowers bursting with color, ornate bushes and, predictably, garden boxes galore filled with all types of veggies, herbs and produce.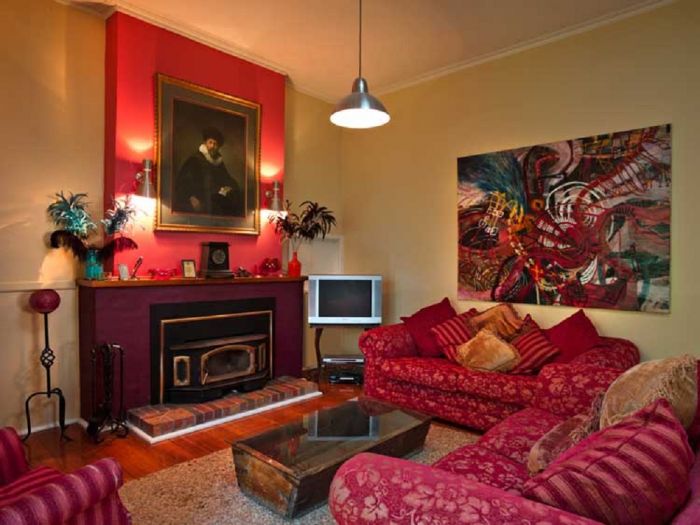 Inside a four-foot antique wooden horse is the first thing you'll notice as you enter the great-room. The décor is lovely with a collection of antiques, bric-a-brac and curios, undoubted keepsakes from Max's worldly travels. It feels like a home with a large fireplace dominating the den area surrounded by comfortable furnishings and the creature comforts. The retreat is made for food, friends, and family and there is a long table for eight and where all can come together. Max's retreat is made for families or groups of friends with each of the four queen sized bedrooms with its own bathroom and a private deck.
The kitchen is what you would expect of a world-class chef with all the necessities and the fancy do-dads to create the most complicated gourmet meal or a peanut butter and jelly sandwich. The kitchen comes stocked with a full set of artisan quality supplies for breakfast during the stay. And with the thriving garden just off the patio, there are plenty of fruit trees, flowers and vegetables to pinch from during your stay.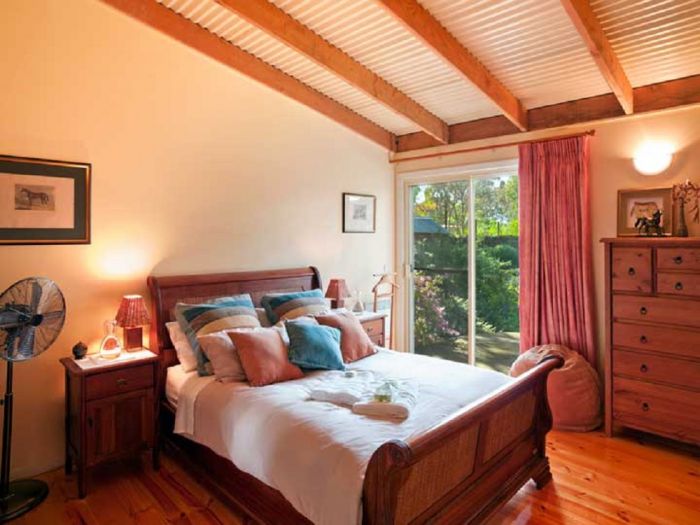 The other accommodation is Max's Cottage which is next to the vineyards which surround the Max's Restaurant. This is wonderful country living with a fresh light décor and a large outdoor deck ideal for entertaining or just a glass of wine while taking in the stunning views over the vineyards and the bay.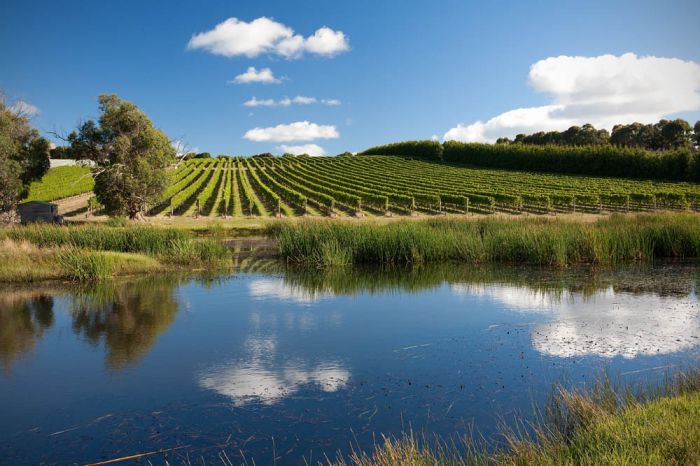 The Red Hills Estate Winery Cellar Door is the setting for Max's Restaurant and one of the region's award-winning wineries. The Mornington Peninsula is known as the producer of some of the world's top Chardonnay and Pinot Noir and the Red Hills Estate has been recognized with a cadre of awards especially for their fabulous Pinot Noirs.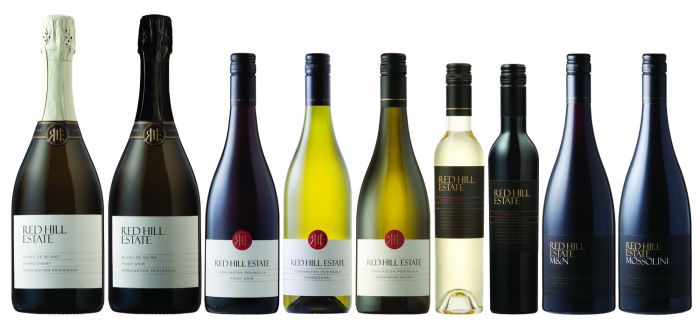 Beyond the stunning views of the peninsula, the terroir provides an ideal cool, maritime climate as well as volcanic and sedimentary soils which produce wines which are complex and wonderfully textured. Red Hills Estate produces a number of additional heralded wines including their Prosecco, Pinot Grigio, Cabernet Sauvignon, Sauvignon Blanc, and Shiraz.
The Red Hill Estate Cellar Door is a comfortable place to spend time sampling the wines and learning from their expert staff and then, of course, taking a bottle or probably case or two back home, after of course, a long and delicious lunch experiences at Max's Restaurant.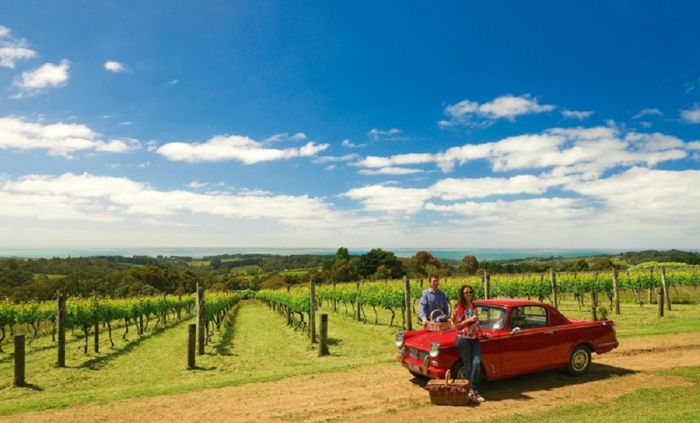 Life deserves good times with friends with a healthy side dish of good food and wine. Whether celebrating a special occasion, on holiday or just a special meal, Max's Restaurant at Red Hills and Max's Retreat are the ideal getaway for the most discerning gourmand.